Q&A with Carmen Delvalle, FoodShare Supervisor at Robles Self-Service Resource Center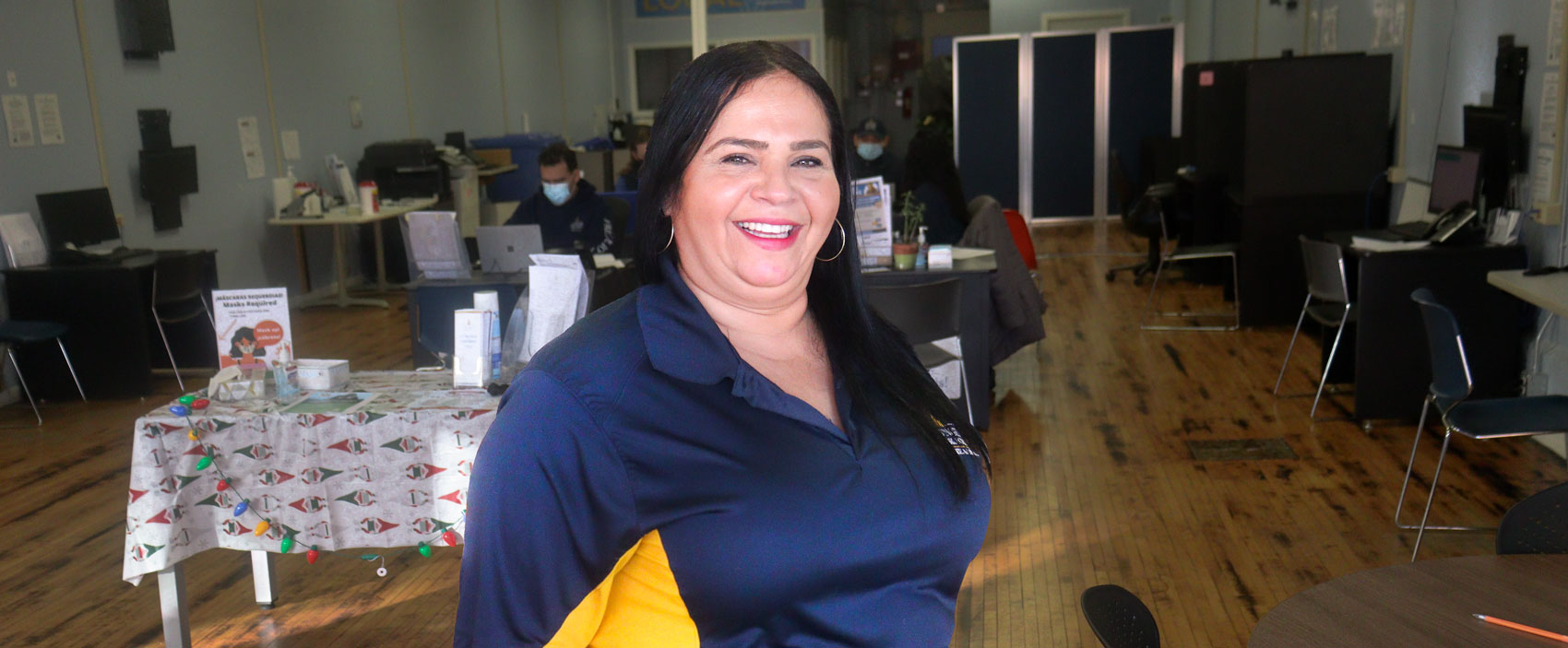 Hunger Task Force provides one-on-one FoodShare (food stamp/EBT) assistance to tens of thousands of people. Established in the 1970's, under management of the state, the Robles Center was the first social services office serving Milwaukee's south side. In January 2010, the Robles Center was closed, due to a state office consolidation. However, after a vigorous petition drive and advocacy from Hunger Task Force, the center reopened two months later – this time transformed into Milwaukee's first self-service office for FoodShare assistance, with Hunger Task Force at the helm.
From September to November of this year, staff at Robles served 3,341 people, an average of more than 250 each week. Of those served, 70% were LEP, or Limited English Proficiency. The majority of LEP clients served at Robles are Spanish speaking, but our staff also served Burmese, Hmong, Somali, Arabic, Vietnamese, Lao, and Serbian speakers.
Carmen Delvalle is a FoodShare Supervisor at Robles Self-Service Resource Center and has been with Hunger Task Force since 2015.
Q: What is the Robles Self-Service Resource Center?
Carmen: Robles Self-Service Center is where seniors, families and individuals can come to apply for FoodShare benefits and work one-on-one with Hunger Task Force staff. Many clients don't have computers at home or might lack basic computer skills, so we empower clients to use the equipment independently to manage their own case. We'll step in if they need assistance. Nearly 900 FoodShare applications have been completed since September 2021! Clients also receive assistance in submitting verification documents, renewing their benefits, filling for fair hearings, requesting replacement benefits after severe storms and power outages, and learning to navigate the MyACCESS mobile application.
Q: Where is Robles?
Carmen: We're located at 723 West Historic Mitchell Street on the South Side of Milwaukee. We see a lot of people walk, drive or take the bus to come visit us. Before Robles opened, there was no other office with this level of service in this neighborhood – Hunger Task Force strategically met the needs of this community.
Q: What makes Robles Self-Service Resource Center different from other resource offices in Milwaukee?
Carmen: Our team. The Hunger Task Force staff goes above and beyond for our clients. People come through the door because their benefits got cut off or they lost their job and don't know where to turn. We show them respect and dignity. They leave with a sense of relief and often tell others to come see us. It's a testament to their experience that they're willing to refer Hunger Task Force to others.
Q: What else is unique about Robles?
Carmen: Before Hunger Task Force, I worked at DHS for 15 years. My previous position with the Wisconsin Department of Health Services (DHS) allows me to understand the policy behind FoodShare benefits. Commonly, we meet clients who are missing benefits for which they are eligible. Because we take the time to dig in and work alongside them – ensuring they understand the process – we often help increase the benefits clients receive. We educate the community and empower them to advocate for themselves. Once they've gone through the process with us, they know what to ask, how to manage their case and, ultimately, feel more prepared for future renewals and applications.
Q: What else should people know?
Carmen: We have people come through the door also looking for rent assistance, energy assistance, childcare information, health care benefits and unemployment resources. These concerns take up time, energy and money for these families. Our team has a broad knowledge base, and we work to connect clients with other local or state resources as needed. If clients are able access these other benefits or overcome other challenges, then resources can go back toward their food budget and keep them on track. It's all interconnected.
When you see people come through that door hungry and on the brink of homelessness, I feel very lucky to have the information to help them get them back on their feet. Months later, people are coming back and telling us 'thank you' – that reminds me how important our work truly is.
Q: What's next for Robles Self-Service Resource Center?
Carmen: Right now, we are reaching out to schools located on the south side. We are connecting directly with principals, teachers and social workers to share our message with parents that Hunger Task Force is a resource. We have connected many families to Pandemic-EBT benefits (PEBT). PEBT benefits are for students who have been impacted by a COVID-related absence or are learning virtually. We educate parents and school staff alike, so they receive these benefits.
Additionally, we are getting prepared for when COVID emergency allotments expire. Throughout the pandemic, everyone who receives FoodShare gets the maximum amount. That will end sometime in 2022. While there isn't much information right now in terms of a date for the end of emergency allotments, we know it will impact seniors more than any other group. We are working to educate ourselves, stay up to date with policy information and make sure we are actively communicating updates with clients.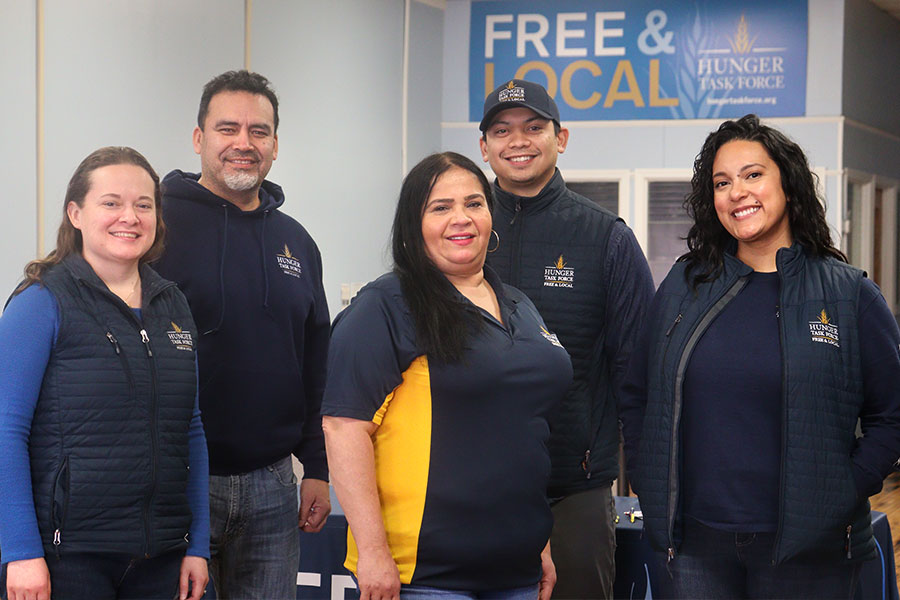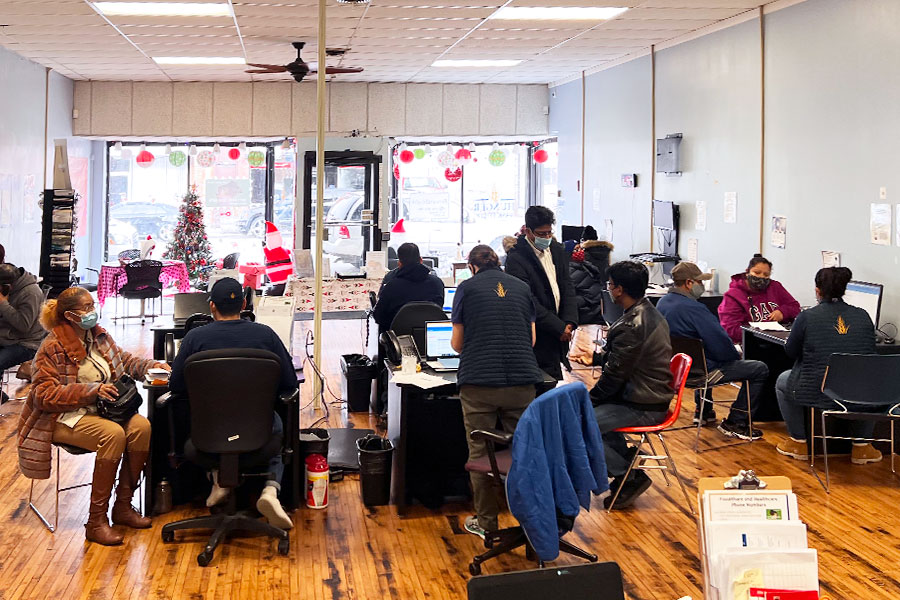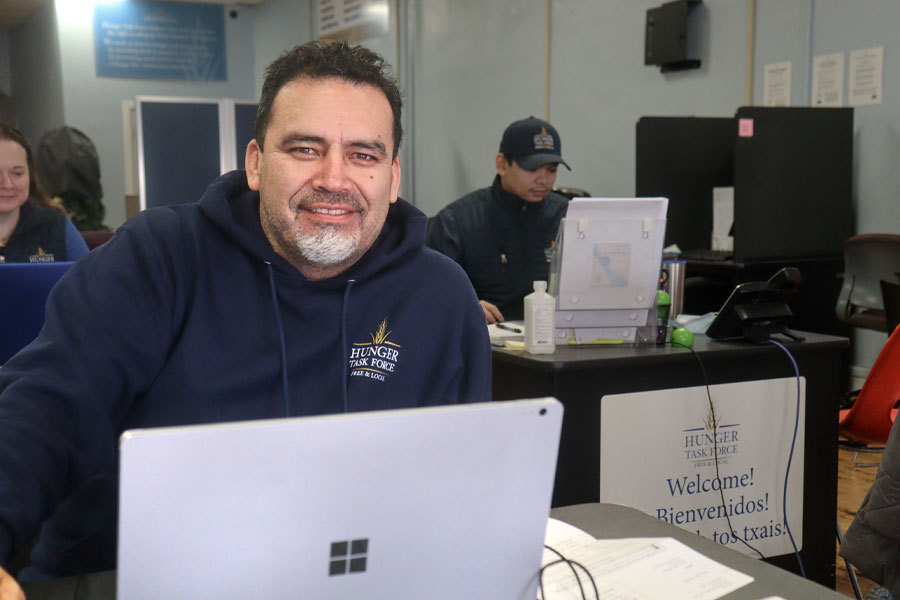 For assistance, visit Robles Self-Service Resource Center at:
723 West Historic Mitchell Street

or call

414.238.6484
This institution is an equal opportunity provider.
Hunger Task Force is Milwaukee's Free & Local food bank and Wisconsin's anti-hunger leader. The organization provides healthy and nutritious food to hungry children, families and seniors in the community absolutely free of charge. Hunger Task Force was founded in 1974 by a local advocacy group who then formed Milwaukee's first food bank. Today, Hunger Task Force is 100% supported by the community and provides a safety net of emergency food with dignity to a network of 75 food pantries, soup kitchens and homeless shelters. Through legislative analysis, education and community organizing, Hunger Task Force continues to advocate for anti-hunger policy at the local, state and federal level. For more information, visit HungerTaskForce.org.