Meet the new faces of Hunger Task Force
The principal strength of Hunger Task Force is its compassionate and committed staff. As an anti-hunger organization, Hunger Task Force commits to hiring staff with an array of skills, talents and the cultural competence to best serve our diverse community. Hunger Task Force is proud to announce the addition of three new faces to our Food and Development teams. We are thrilled to welcome Gevon, Megan and Julia to their new roles at Hunger Task Force.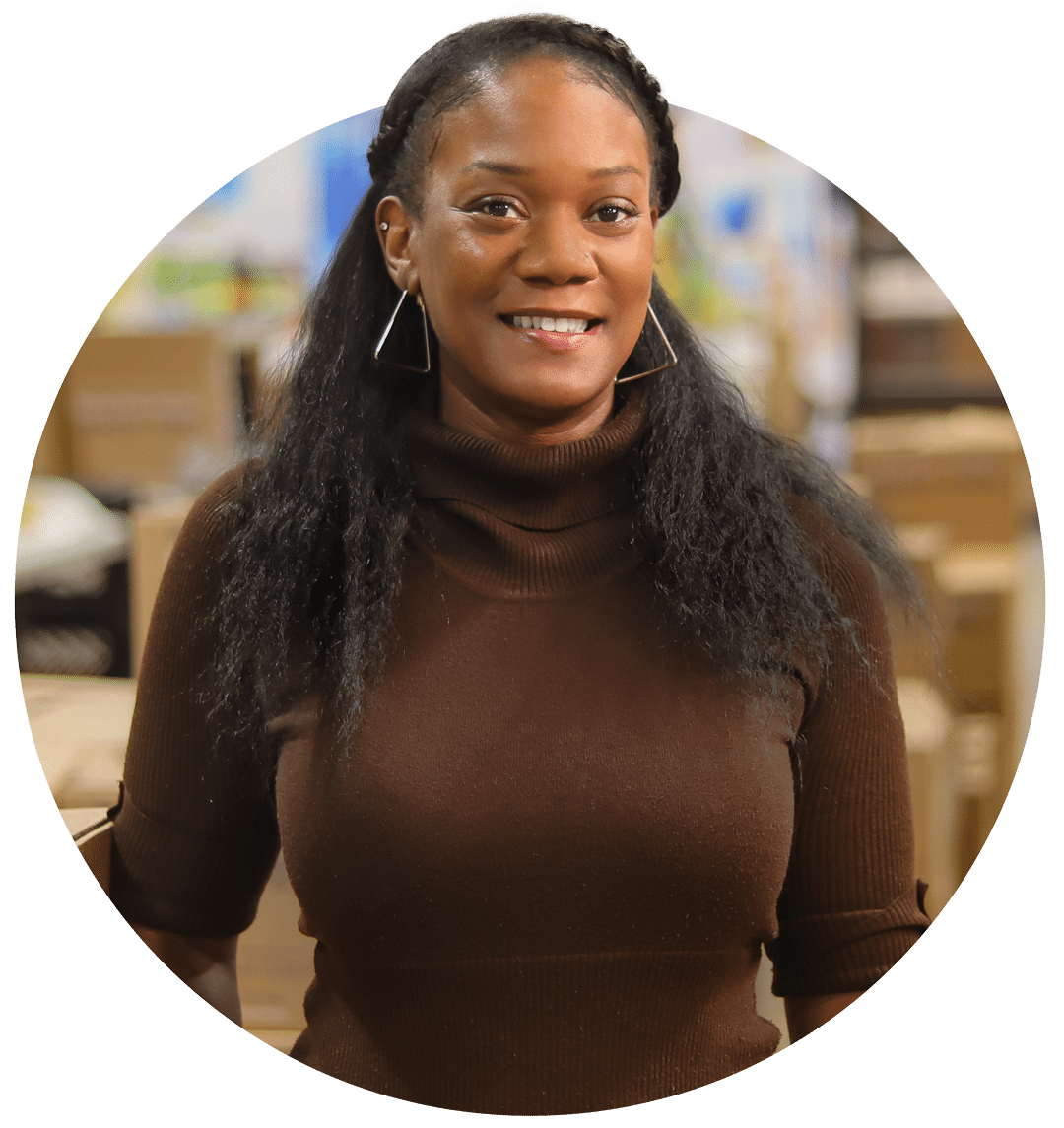 Gevon Daynuah
Site Developer
Previously the Program Manager at the UW-Milwaukee School of Continuing Education overseeing programs in the Human Services department, Gevon Daynuah joins Hunger Task Force as a Site Developer. Gevon brings a wealth of experience in outreach, community development, and strategic planning to her new role on the Food Team.
"I am excited to get back out in the field and help organizations succeed in their efforts to end hunger, provide healthy food options, and combat food scarcity," shares Gevon.
As a Site Developer, Gevon will support partnerships with community organizations and build the capacity of emergency food sites in the Hunger Task Force network, ensuring a safe and dignified access to food by hungry people in Milwaukee County. Gevon's experience developing curriculum, facilitating workshops and working with various stakeholders will benefit her as she serves as a liaison between the food bank and Hunger Task Force's local network of pantries, soup kitchens and homeless shelters.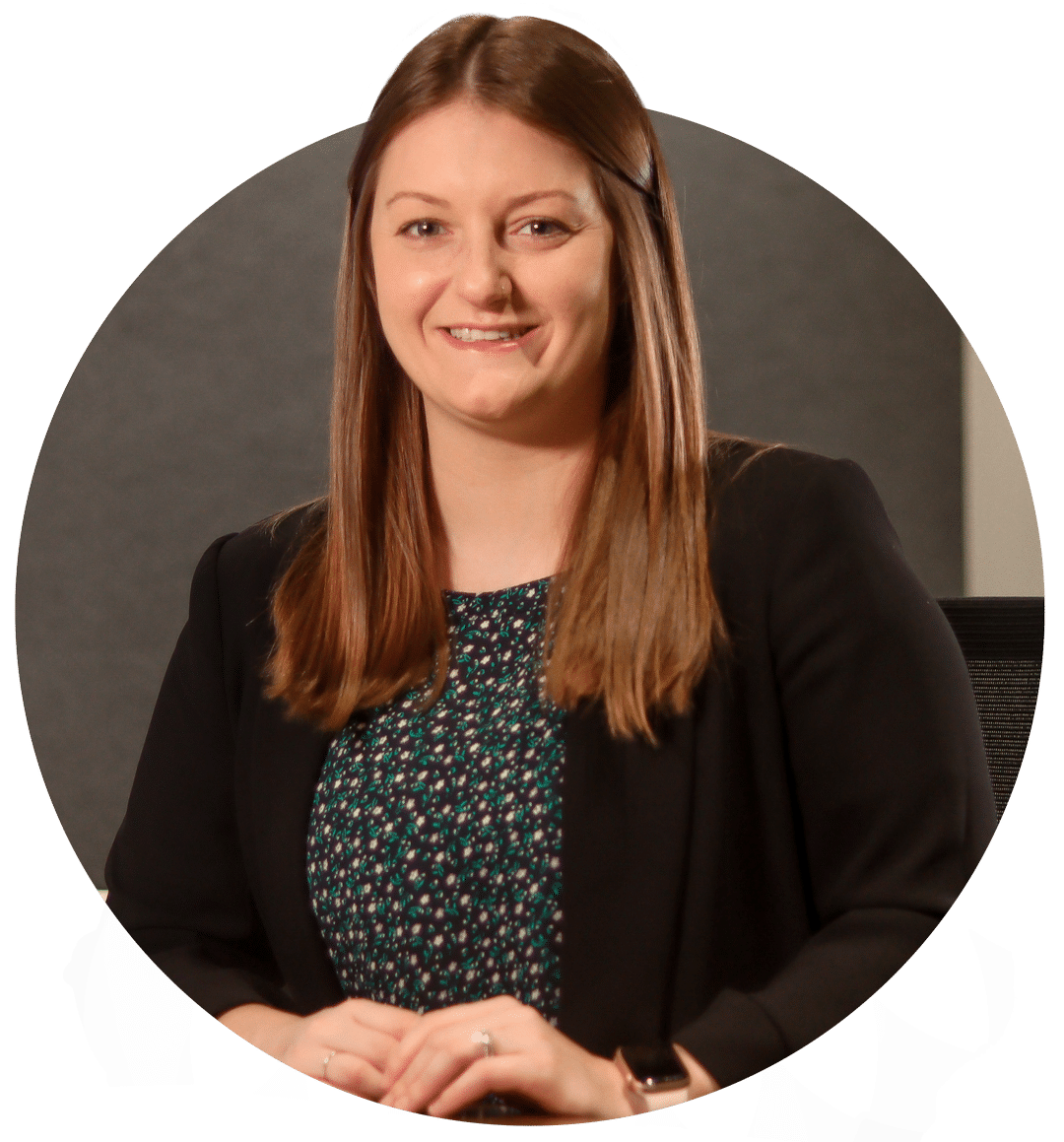 Megan Sinclair Schwanke
Community Relations Manager
A Milwaukee native, Megan Sinclair Schwanke joins the Hunger Task Force Development Team as Community Relations Manager. Megan earned her Bachelor's degree in New York at Fordham University and Master's degree in Public Health from UW-Milwaukee. Her previous fundraising roles at the Next Door Foundation and St. Camillus Health Care System will assist Megan as she develops and leads a strategic corporate giving program.
As Community Relations Manager, Megan will manage the strategy and execution of all virtual and in-person food drives – aligning food drives with agency MyPlate objectives, food resource needs and donor engagement goals. She will also manage, grow and diversify Hunger Task Force's corporate partnerships through volunteer engagement, corporate giving, event sponsorship opportunities, tours and presentations.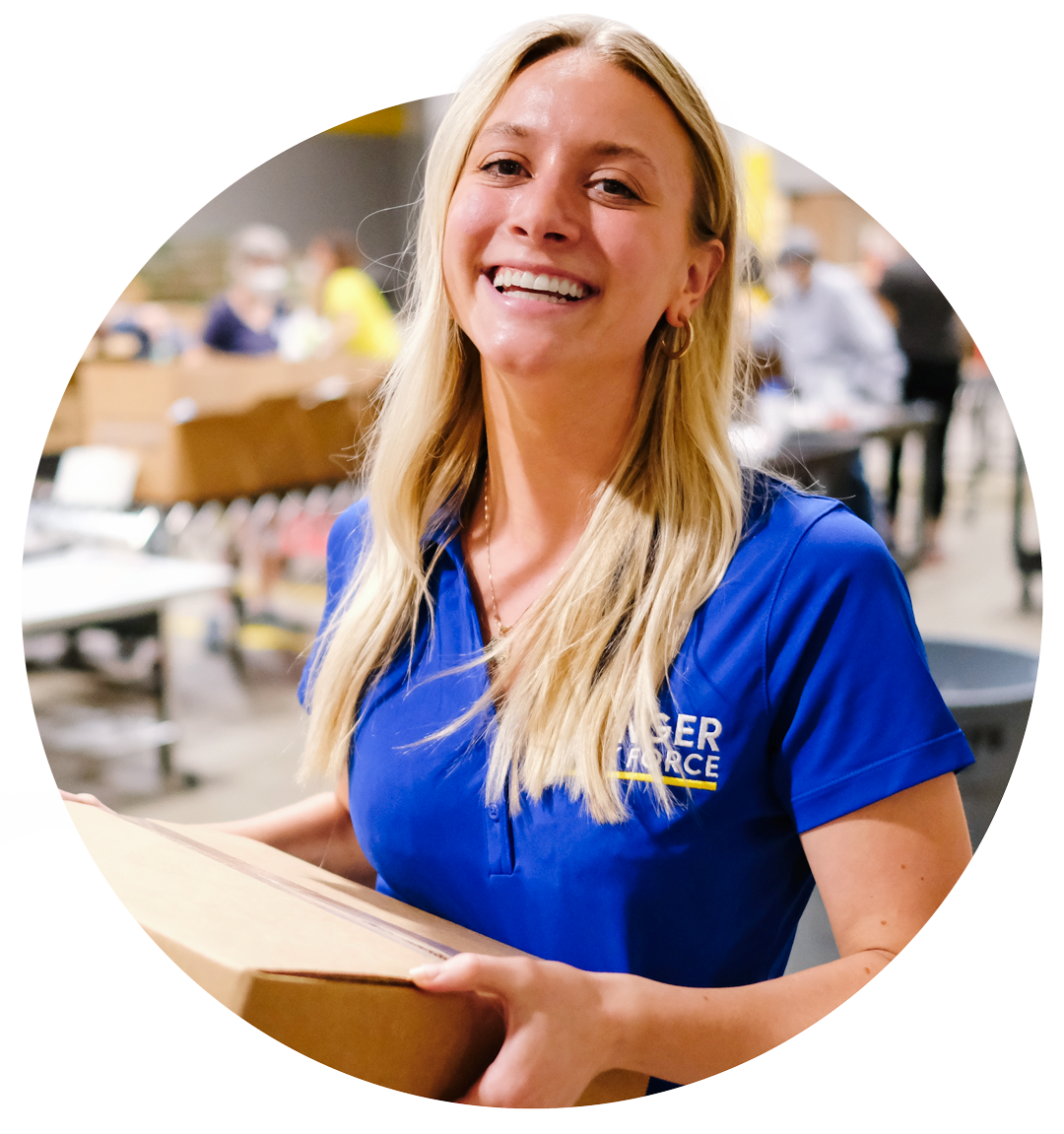 Julia Prange
Volunteer Program Manager
Hunger Task Force is excited to celebrate Julia Prange's new role as the agency's first Volunteer Program Manager. Not a new face to Hunger Task Force's community of volunteers, Julia recently transitioned into the inaugural manager role after serving in the Hunger Task Force Volunteer Coordinator since 2021. Before that, Julia served as the TMP Program Manager at Hunger Task Force from 2019-2021.
"It's an honor to grow in my tenure at Hunger Task Force, and our volunteers are truly the best," says Julia. "I look forward to evolving and strengthening our volunteer program through engaging individuals, families and corporate groups as we work to end hunger in Milwaukee."
A graduate of UW-Madison with a degree in Community and Environmental Sociology with a certificate in Global Health, Julia is committed to community nutrition and food security. In her new role as Volunteer Program Manager, she will supervise the Volunteer Coordinator while developing and executing strategies to recruit, train, engage and steward Hunger Task Force's nearly 16,000 annual volunteers.
Hunger Task Force is Milwaukee's Free & Local food bank and Wisconsin's anti-hunger leader. The organization provides healthy and nutritious food to hungry children, families and seniors in the community absolutely free of charge. Hunger Task Force was founded in 1974 by a local advocacy group who then formed Milwaukee's first food bank. Today, Hunger Task Force is 100% supported by the community and provides a safety net of emergency food with dignity to a network of 75 food pantries, soup kitchens and homeless shelters. Through legislative analysis, education and community organizing, Hunger Task Force continues to advocate for anti-hunger policy at the local, state and federal level. For more information, visit HungerTaskForce.org.