Bloody Mary & Hot Ham 'n' Rolls Drive Thru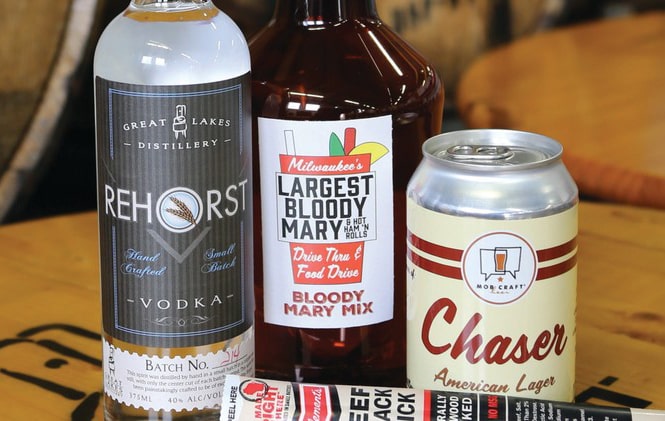 Get your party on at HOME for this year's verison of Milwaukee's Largest Bloody Mary Party! This year, to keep everyone safe and socially distant, Great Lakes Distillery is offering Bloody Mary to-go kits, complete with Hot Ham 'n' Rolls for a Sunday afternoon enjoying football, your patio or a personal Sunday brunch.
On Sunday, November 15, stop by the Great Lakes Distillery parking lot to pick up your Bloody Mary to-go kit, which includes mix, Rehorst vodka, cheese, beef sticks, and hot ham and rolls from Glorioso's. The best part? $5 from each kit will be donated to Hunger Task Force!