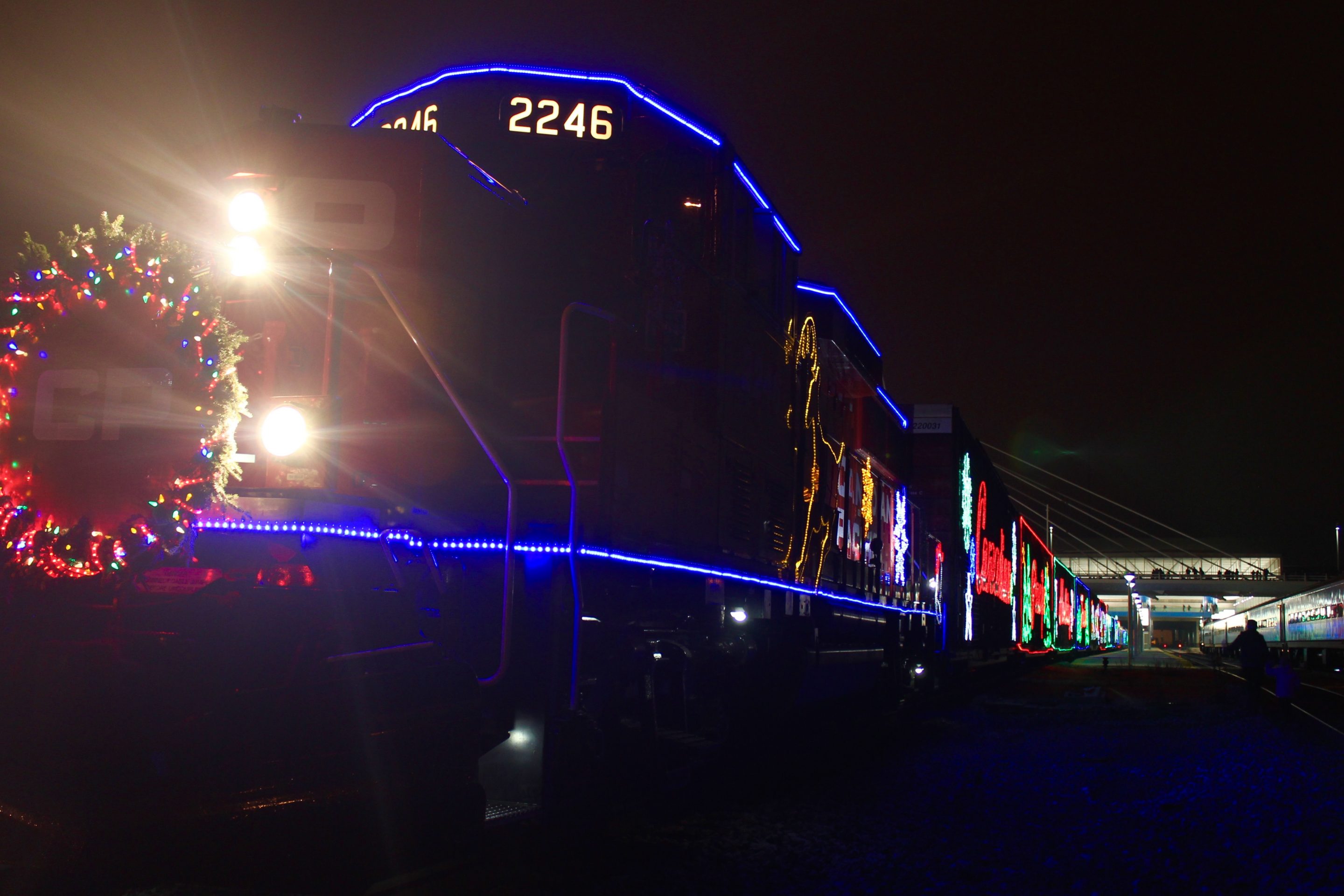 The Canadian Pacific Holiday Train will chug into town on Thursday, December 6!
Grab the family and head to the Milwaukee Intermodal Station for a night of festive cheer with Santa Claus. Admission is easy for the entire family—bring $2 and two cans (or pouches!) of canned tuna or chicken each.
Musical festivities start at 7 p.m. with festive performances by several choirs and the 484th Army Band! Stay to watch the Holiday Train pull into the station, aglow with festive lights that adorn each of the train cars, currently scheduled to arrive at 8:35 pm.
Milwaukee Intermodal Station
Milwaukee Intermodal State
Milwaukee, WI