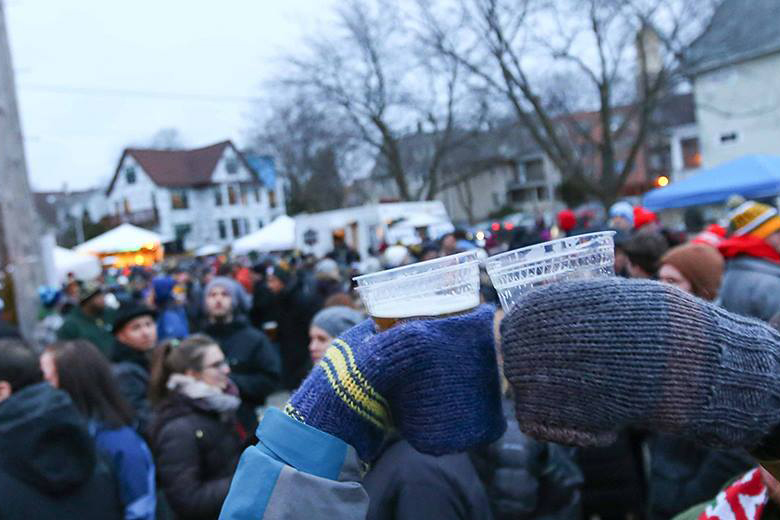 Your favorite winter party is back at Burnhearts on Saturday, February 1. Kick winter blues and enjoy live music, drink craft beer and feast on treats made by  Bay View's finest restaurants.
Admission is free, but don't forget your donation to Hunger Task Force! In the midst of the cold, bring along two boxes of healthy breakfast cereal for kids. Or donate cash and we'll make sure your donation is maximized.
Get more information at the Mittenfest Facebook event page.