Tell-a-Friend, Bring-a-Friend: October Food Distribution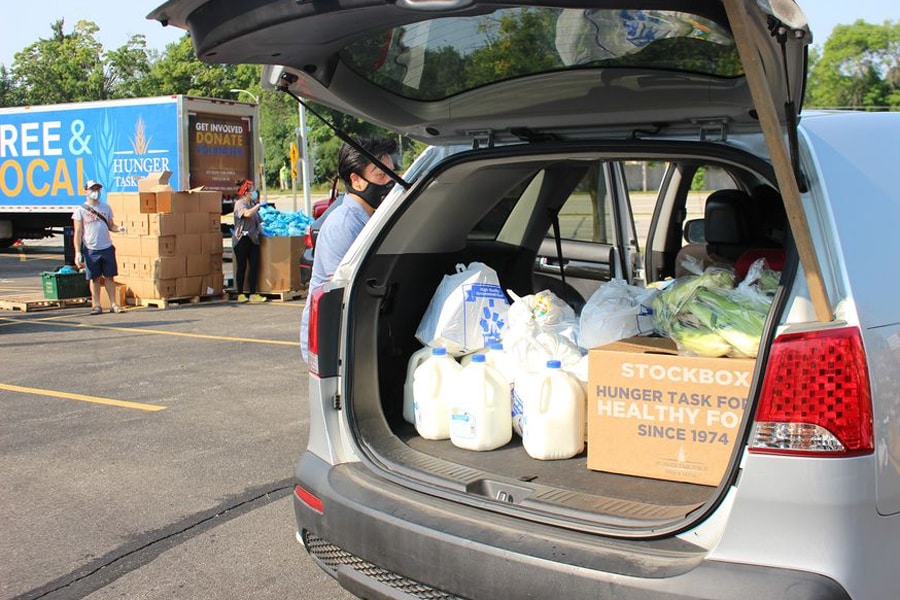 This exciting distribution event will offer struggling families of all kinds a boost in food. You'll get milk, pantry items, farm produce, peanut butter, fruit/nut mix, cereal and more! Join us drive-thru style at Hunger Task Force—you don't even need to leave your vehicle to receive your items. Seniors, families, children and individuals are all welcome!
Hunger Task Force, Inc.
201 S. Hawley Ct. | Milwaukee, WI
Saturday, October 16 | 10:00 a.m. – 1:00 p.m.
There are income eligibility guidelines to receiving the food, as follows:
• 1 person: $3,190 / month
• 2 people: $ 4,310 / month
• 3 people: $5,430 / month
• 4 people: $6,550 / month
• 5 people: $7,670 / month
• 6 people: $8,790 / month
In addition to providing plenty of food, several giveaways will also be available for seniors, including $25 Senior Farmers Market Vouchers. Eligible seniors must be 60 years or older with monthly household income of less than $1,986 for an individual. Applications for the vouchers will be provided at the drive-thru and seniors must provide proof of age and address for eligibility via a government-issued ID.
Senior Stockboxes will also be available for those age 60 and older. This free box of healthy food contains several healthy, shelf-stable items including cereal, juice, canned fruits and vegetables, protein, peanut butter, Wisconsin cheese and more. We'll see you there!