Senior Outreach
Senior Care is Wisconsin's state prescription assistance program. Seniors should never have to choose between paying a doctor's bill and paying for food.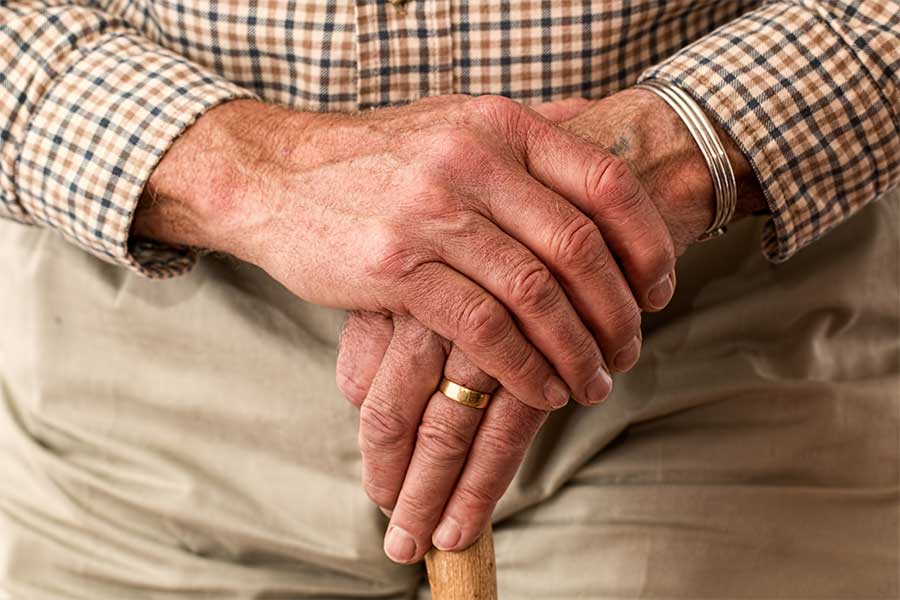 Hunger Task Force's Senior Outreach Program helps connect low-income seniors to programs, like FoodShare, that provide access to adequate nutrition. The Senior Benefit Specialist travels to senior centers and apartment buildings and can help with the application process, including interviews and submitting verification, in order to ease the burden of the application process for home-bound seniors.
To speak with our Senior Benefit Specialist, contact Tammy Keen at 414-588-7132 or via email at Tammy.Keen@hungertaskforce.org.
Mobile Market
The Fresh Picks Mobile Market is a grocery store on wheels that travels throughout Milwaukee County to visit neighborhoods and communities that have limited access to fresh and healthy foods.
Along with other staples, local grocer Pick 'n Save stocks the Fresh Picks Mobile Market with 40+ seasonal fruits and vegetables and several high demand meat and dairy items. The market does not sell canned items or processed foods.

Stockbox Program
A Stockbox is a box of healthy foods that Hunger Task Force delivers to low- income seniors free of charge. Each box contains 16 nutritious items including rice, cereal, juice, beef stew, pasta and vegetables. Each month, nearly 9,000 boxes are delivered to seniors in
Southeastern Wisconsin.
Summer Meals
The School Breakfast Program is a federally funded program through the Food and Nutrition Service of the United States Department of Agriculture and administered by the Wisconsin Department of Public Instruction. Every breakfast served must include at least a fruit (or a vegetable), a whole grain-rich item and a non-fat or low-fat milk.
All students may participate in the School Breakfast Program once a school is enrolled. However, breakfast prices and reimbursement rates for each meal served vary depending upon the student's family income level.
Senior Farmers Market Vouchers
Hunger Task Force administers the Senior Farmers Market Voucher Program, a federal program that provides seniors with a $25 voucher to purchase fresh produce at local farmers markets. Vouchers are distributed in July of each year.