Wanted: Peanut Butter
Wanted: Peanut Butter is one of Hunger Task Force's most popular winter food drives. Host a drive and catch the Peanut Butter Bandit at your local grocery store or workplace!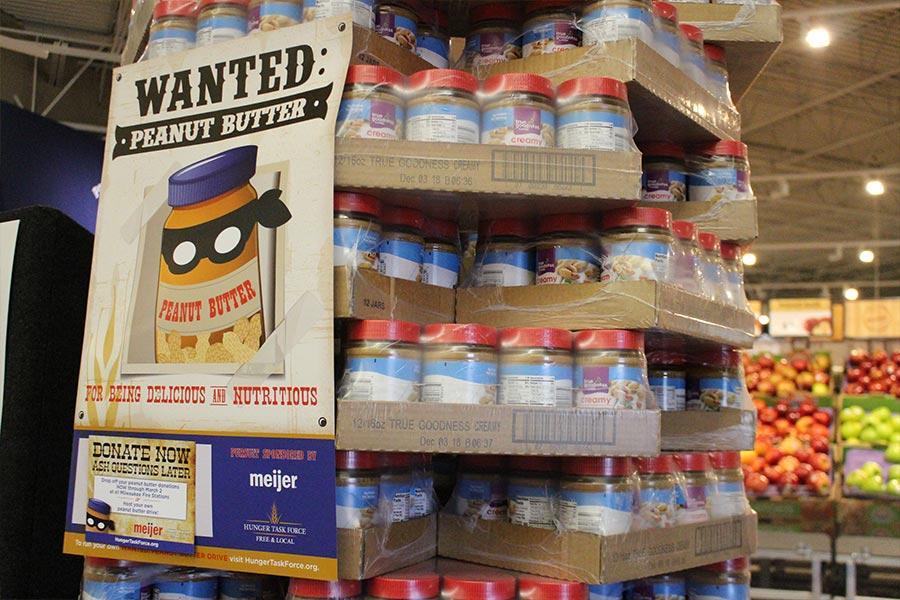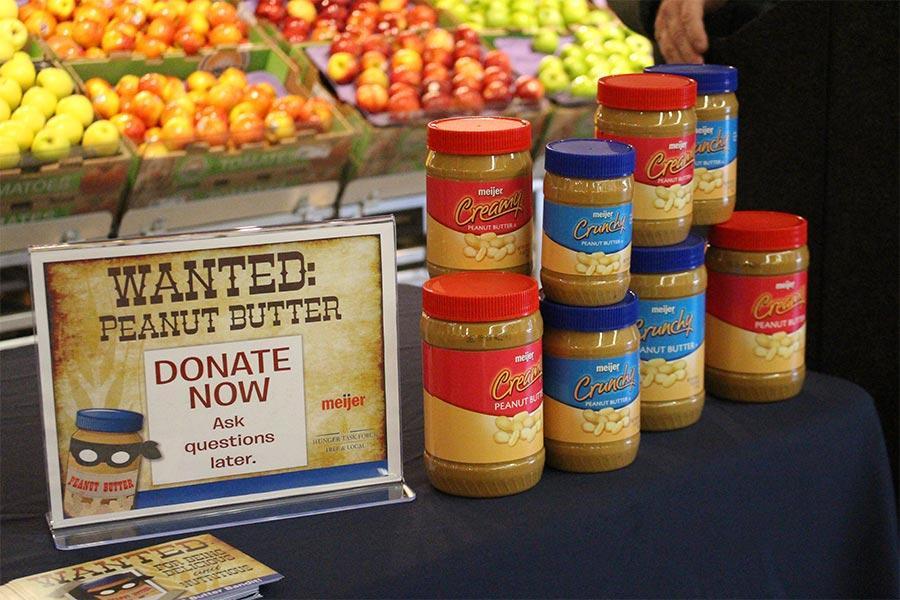 Peanut butter is the perfect food for growing kids and adults alike! It's healthy and nutritious, kids love it, and you can eat it for breakfast, lunch or dinner. That's why Hunger Task Force, Meijer and local Milwaukee area fire stations team up for Wanted: Peanut Butter each winter.
Local schools, businesses and church groups join the chase to host peanut butter food drives to stock up Hunger Task Force with this nutritious staple for kids. The public is encouraged to pick up a few extra jars and donate them to Hunger Task Force. Peanut butter donations are also accepted at all local Milwaukee fire stations (see below for a list of participating locations).