Get Help During the COVID-19 (Coronavirus) Outbreak
Hunger Task Force is Milwaukee's Free & Local food bank and Wisconsin's anti-hunger leader. Hunger Task Force will remain open in service to seniors, low-income households and children throughout Milwaukee County.
Emergency FoodShare Approved
Emergency SNAP (FoodShare) benefits have been approved for Wisconsin. This means FoodShare participants that do not currently receive the maximum benefit will now be receiving the maximum amount. Benefits will be placed on eligible households' QUEST cards by May 24, 2020. Benefits are added automatically. You do not need to do anything! If you already receive the maximum, you will not receive additional benefits.
Find out everything else you need to know about FoodShare.
Closures & Emergency Food
Hunger Task Force anticipates food pantry and program closures and decreased access to emergency food as a result of the outbreak. In response, Hunger Task Force has created a list of confirmed, trusted sites that are providing food safely and reliably. 
The map below lists public senior Stockbox sites, school meal sites and outdoor emergency food distribution sites in Milwaukee. Search by zip code in the upper left hand corner to see a list of all the sites in your area. Then, click on individual sites to see details: days and times of service, type of program, etc.
This resource is updated daily. Check with your local community food pantry directly for hours of operation.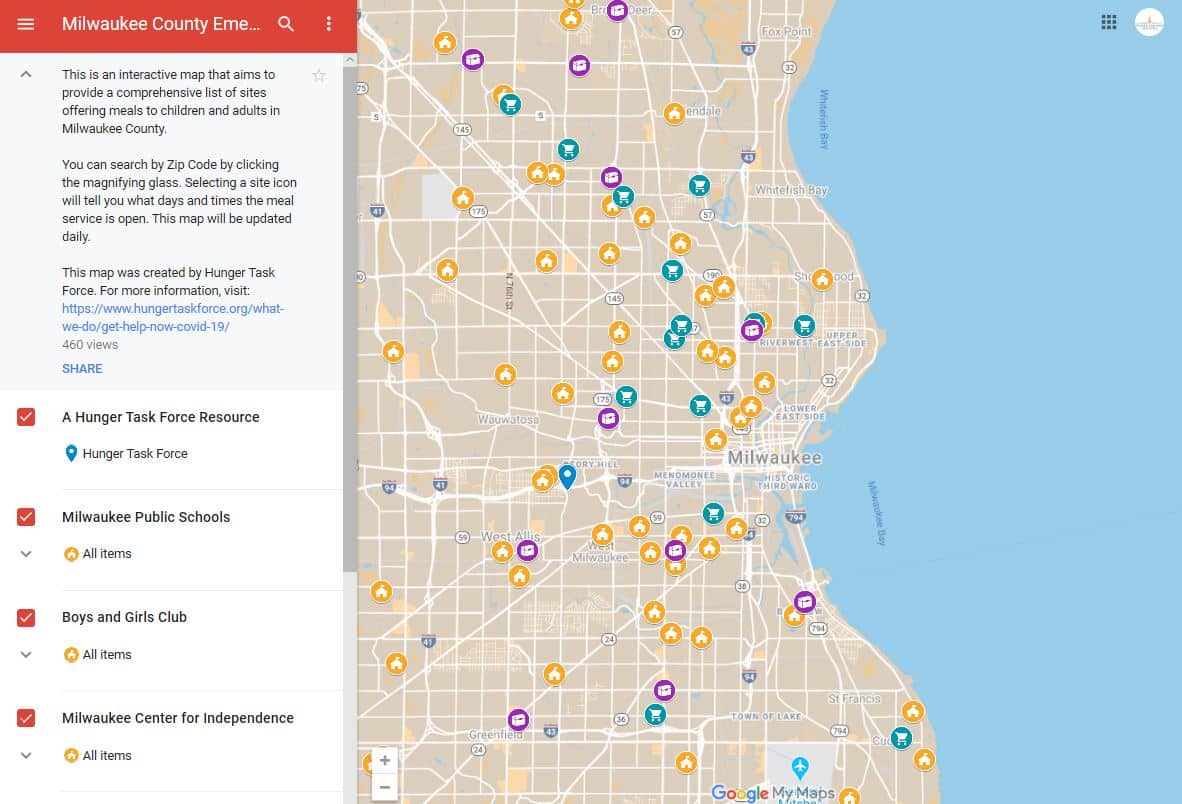 Looking for Help with Food?
Hunger Task Force is a food bank that supplies food to emergency food pantries, soup kitchens and homeless shelters. We also partner with locations that provide school meals, distribute Stockboxes to seniors and help people sign up for FoodShare.
With Governor Evers' Safer at Home order—starting Wednesday, March 25—Hunger Task Force will continue to operate as an essential service. The map above shows where people in need can get access to help with food.
Grocery stores will continue to be your first and best place to obtain food. Food pantries and Hunger Task Force services are for people with little or no money for food. Consider the following questions when wondering about food.
What is your need for emergency food today?
If you have food on hand in your home, you do not need emergency food. Shelter in place.
Do you have little or no food in your home?
If you have little or no food in your home, visit a food pantry. Check the map above to see which pantry is closest nearby.
If there are children in your home, you can also obtain school meals. Visit the map for schools offering "grab and go" school meals.
If there is a low-income adult age 60 or older in your home, they can receive a Stockbox. Check the map for drive-thru locations.
If you are recently unemployed, laid off, or have had your hours reduced, apply for FoodShare at www.access.wisconsin.gov. Do you not need to go to the welfare office; you may apply online.
Are you worried about running out of food?
Food pantries, soup kitchens, "grab and go" school meals and Hunger Task Force will continue to operate during this period. There is enough food to ensure Milwaukeeans stay fed.
Are you looking for homebound delivery?
Food pantries, soup kitchens and food banks do not provide homebound delivery. Ask yourself "Who normally helps me?" and contact them for help to get food picked up. You can shelter in place and provide a note allowing this individual to be a proxy for emergency food. Give this note to your support person for a drive-thru distribution or to pick-up a Stockbox and they can pick it up for you.
Help for Seniors
Hunger Task Force offers resources to ensure Milwaukee's most at-risk populations continue to have access to the food they need. See the programs below for senior resources during this difficult time.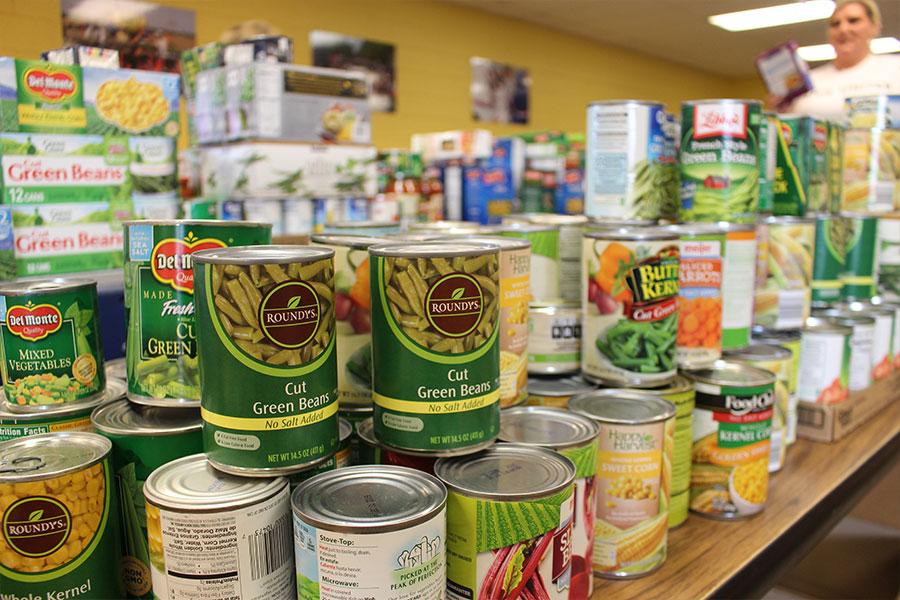 A Stockbox is a free box of healthy food for people age 60+ who have a monthly income of $1,383 or less per month ($1,868 for a two-person household).
All Stockboxes include cereal, milk, canned veggies and fruits, pasta or rice, protein, fruit juice, canned meats and 2 pounds of cheese. Stockboxes will be available at public sites and distributed via drive-thru so that recipients do not need to get out of their cars.
It's okay to bring a friend or send a family member to pick up a Stockbox. The signing and interview process are also being waived.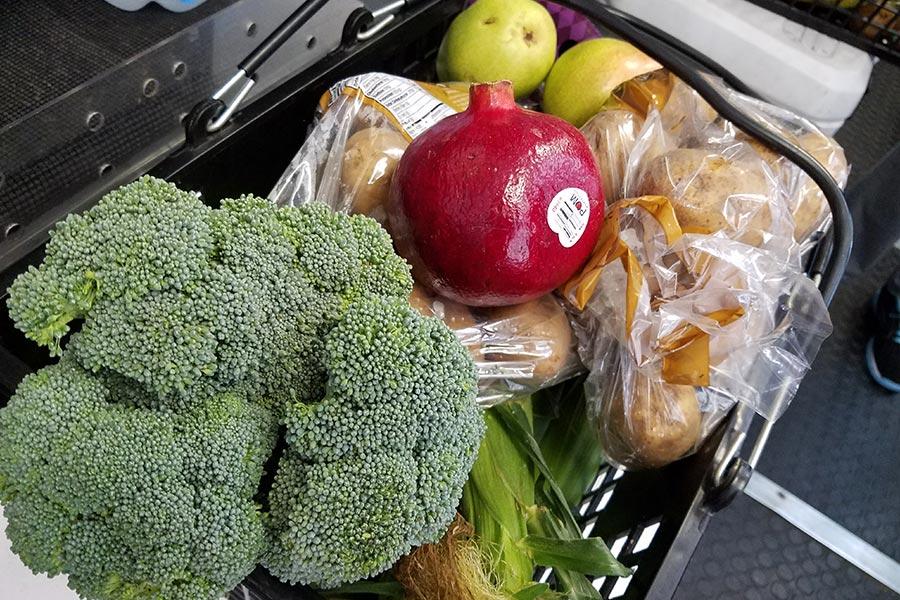 Everyone is welcome to shop aboard the Mobile Market. The Market is a grocery store on wheels that delivers access to fresh produce, meat and dairy to food desert neighborhoods.
The Mobile Market operates Monday through Friday, and will continue its regularly scheduled service in Milwaukee, Racine and Kenosha Counties for the foreseeable future. Shoppers receive a 25% discount on all groceries.
Volunteers are standing by to help individuals shop the Mobile Market to keep everyone safe and healthy.
Help for Children
Many children who rely on school meals are struggling with the closure of schools throughout our community.  As a particularly vulnerable population, Hunger Task Force is helping ensure that children continue to receive the food and nutrition they need.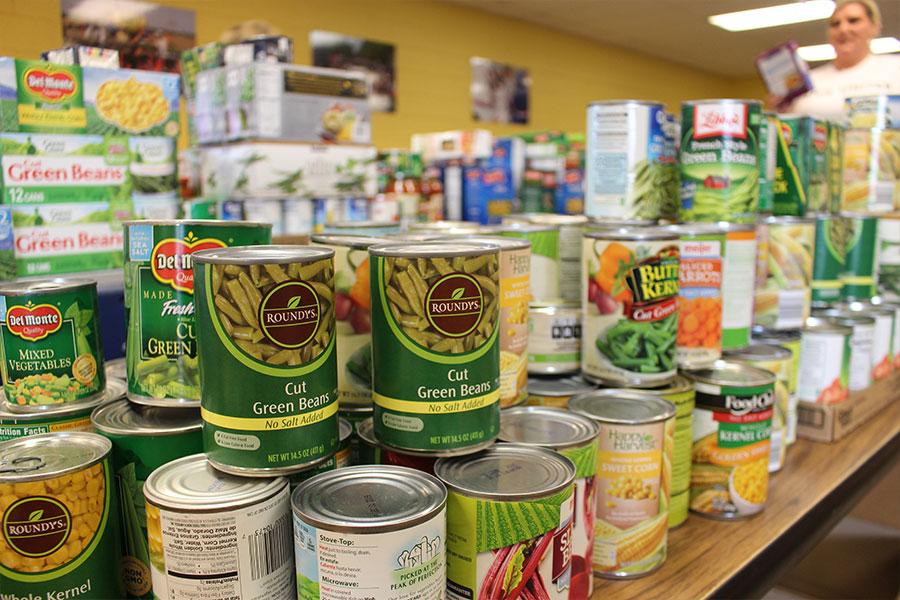 The Milwaukee Public Schools system has set up an in-and-out school meals pick-up to keep hungry children fed while schools are not in session. Parents can visit a participating school and pick up a lunch and a breakfast for the following day for any children under age 18.
Families receive one bag per child that includes a packaged breakfast and a packaged lunch. The distribution is quick and clean with limited contact between families and staff.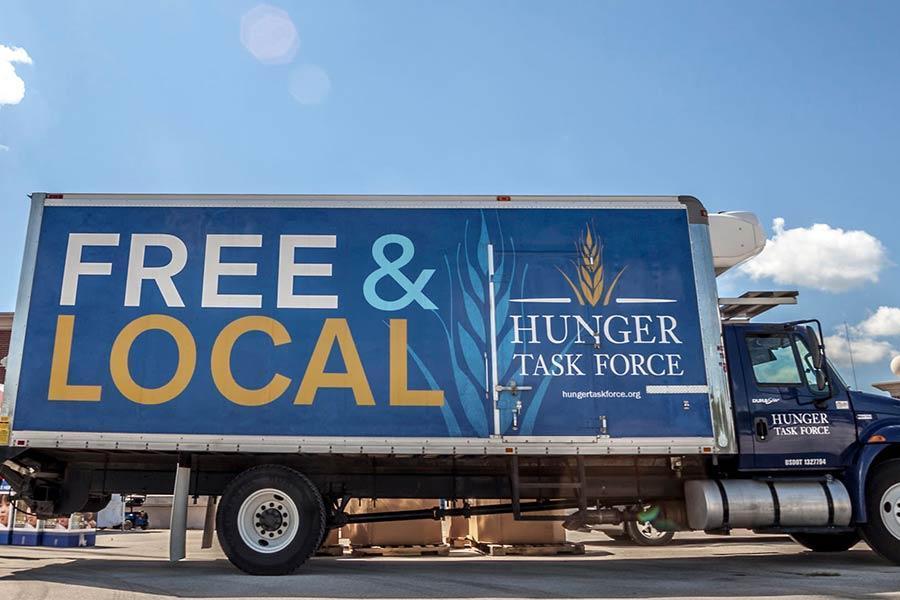 Donations of any size help make a difference in the midst of a community outbreak. Hunger Task Force will continue to remain open to serve the community.
To accommodate increasing need, Hunger Task Force is purchasing additional food and supplies to distribute food. Donations help support these costs. If you're able, please consider making a secure, online donation.