Summer Meals program feeds youth and connects drivers to community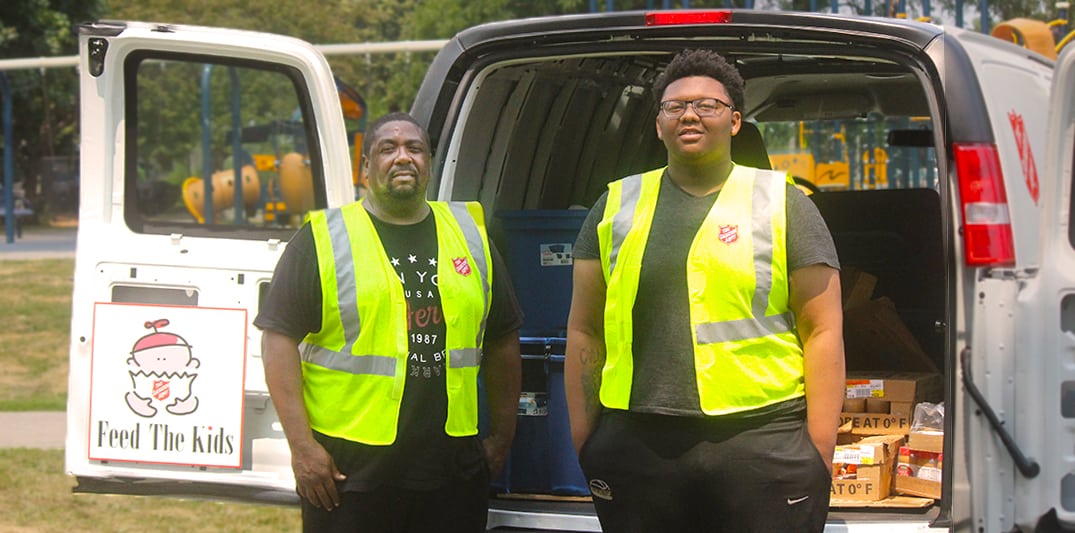 Arriving in a white transit van adorned with "Salvation Army Feed The Kids" decals, Jamal Turrentine and Isaiah Henderson pull up next to the splash pad at Carver Park in Milwaukee. As the duo exit the vehicle, a modest line begins to form at the back where Turrentine and Henderson will distribute bagged meals prepared by Salvation Army. Carver Park is one of several stops they visit each weekday in summer to hand out free meals to the community.
The Milwaukee Summer Meals Program utilizes the Summer Food Service Program (SFSP) and the Child and Adult Care Food Program (CACFP) to serve free meals to children and families. Meals are provided at a range of locations across Milwaukee – parks, apartment complexes, churches, community centers, YMCAs, Boys & Girls Clubs, and recreation centers. The Summer Meals program aims to eliminate both the "summer slide" (diminishment of skills and knowledge over the summer months) and the summer nutrition gap by combining engagement and educational opportunities with nutritional meals.
Turrentine, a social studies and economics teacher at Washington High School of Information Technology, been a Route Driver for the last five summers with Salvation Army Feed The Kids. Traditionally off in the summer, Turrentine was looking for a way to spend his time each summer when not in the classroom.
"I was once a neighbor here. I grew up in the West Line area," Turrentine said. "When I was young, I was part of a hot-lunch program they ran at the Silver Spring Neighborhood Center. You just never know who needs help."
Each weekday, Turrentine and his route partner of two years – Isaiah Henderson – arrive at the Salvation Army Distribution Center on N. 60th Street to load up their van with meals for the day. Nutritious food is given out at a series of consistent stops on their daily route. This regular presence at meal sites each day, every summer, has allowed Turrentine and Henderson to build an amazing rapport with the community.
"What keeps me coming back is the people," Turrentine reflects. "I've grown to recognize faces and have gotten to know the families. It makes me want to return and help each year."
Henderson feels the same. "Even when I get done with work and return home, I will be recognized as the 'food guy'. I don't do it for that though. We used to struggle – I used to need these lunches. Now I can be the one serving lunches to those who need them."
A recent high school graduate, Henderson, just 19 years old, has been with Salvation Army Feed The Kids for the last three years. Hired through Earn & Learn, a summer youth employment program in Milwaukee, Henderson began his time with Salvation Army in the kitchen. After his first year working behind-the-scenes, he asked to be moved to a distribution route.
"When you're making the food, you don't get to see where it goes. The best part is getting to see where the meals end up and who is receiving the food. I love seeing the smiles on kids' faces."
Each summer, thousands of meals are given out across Milwaukee by Salvation Army and other partners including Milwaukee Public Schools, Milwaukee Center For Independence (MCFI) and others. Turrentine and Henderson are among dozens of drivers out every day providing meals to children and families throughout Milwaukee and surrounding areas.
With students returning to school in the coming weeks, Summer Meals will soon be concluding for the season. However, about 65 sites are still open and serving free summer meals through next month. An up-to-date Summer Meals map is available online for families looking for distribution sites in their area.
—————————————————————
Pandemic and Summer EBT provides families with reimbursement for missed school meals since the start of the last school year. All MPS families should have received P-EBT for each of their children who learned virtually throughout the school year. If you have not received your child's P-EBT, or have questions, apply online today at access.wi.gov/pebt please contact DHS at [email protected].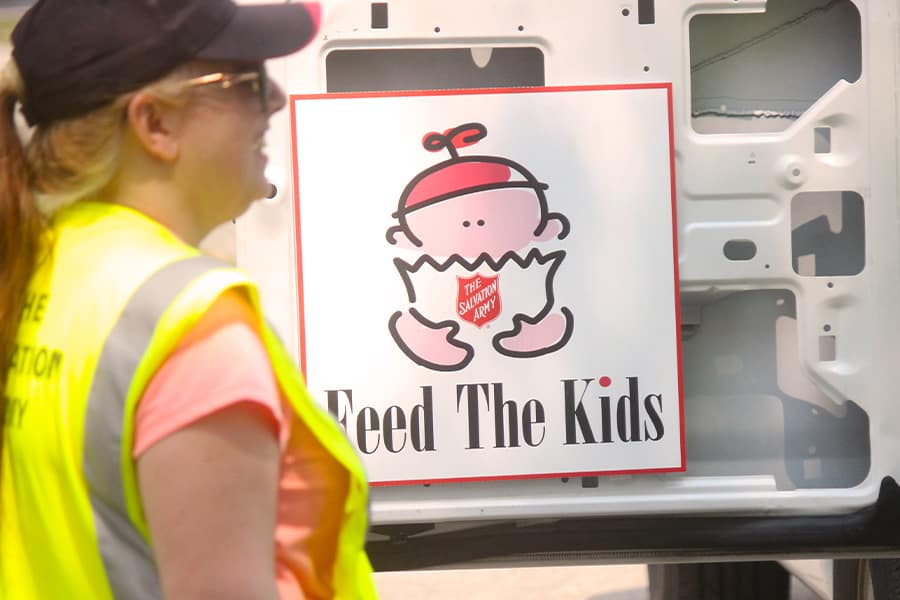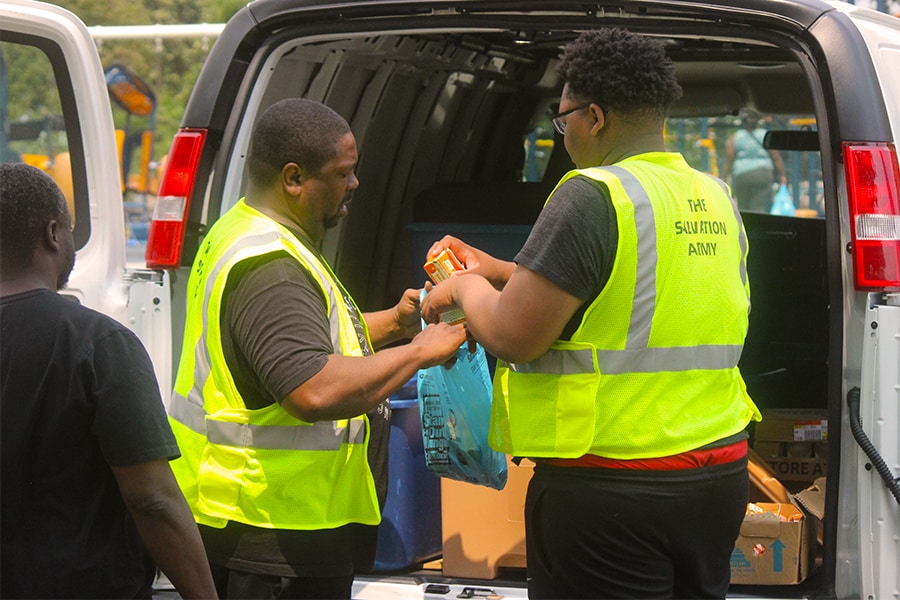 Hunger Task Force is Milwaukee's Free & Local food bank and Wisconsin's anti-hunger leader. The organization provides healthy and nutritious food to hungry children, families and seniors in the community absolutely free of charge. Hunger Task Force was founded in 1974 by a local advocacy group who then formed Milwaukee's first food bank. Today, Hunger Task Force is 100% supported by the community and provides a safety net of emergency food with dignity to a network of 75 food pantries, soup kitchens and homeless shelters. Through legislative analysis, education and community organizing, Hunger Task Force continues to advocate for anti-hunger policy at the local, state and federal level. For more information, visit HungerTaskForce.org.