FoodShare
FoodShare is a federal program and Wisconsin's first line of defense against hunger. Funded 100% by the USDA, FoodShare is an entitlement program, meaning it assists people who have low incomes and difficulty affording food get monthly help to make ends meet.
FoodShare provides food buying power at the grocery store through an EBT card called Quest. Eligibility is based on household income and size.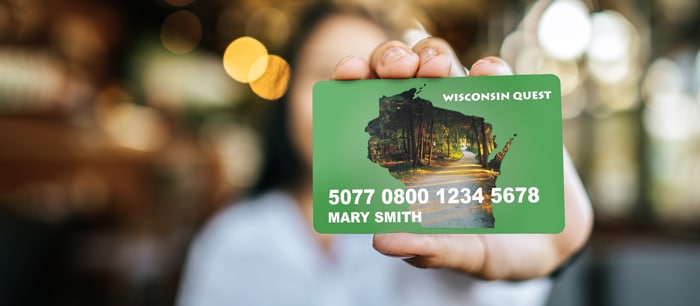 Infant Formula
Infant formula is in short supply right now. Hunger Task Force provides infant formula through its emergency food pantry network and strongly encourages enrollment in the Women, Infant and Children's Program (WIC). WIC provides help to purchase healthy foods, nutrition education and supportive services for pregnant and post-partum mothers and their infants and children up to age 5.
If you are a mother of an infant 12 months or younger and are nursing, please continue to do so. Breast milk is the first best choice for you. If you are the parent or caregiver of an infant 12 months or younger and need infant formula and can't obtain your formula, please contact your pediatrician for information on other allowable formula choices.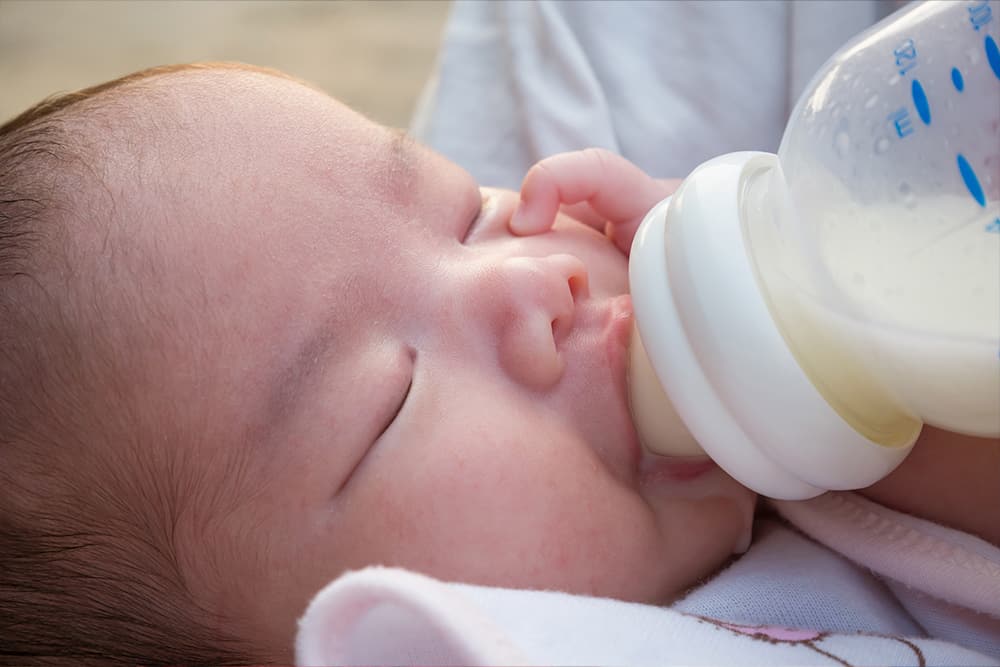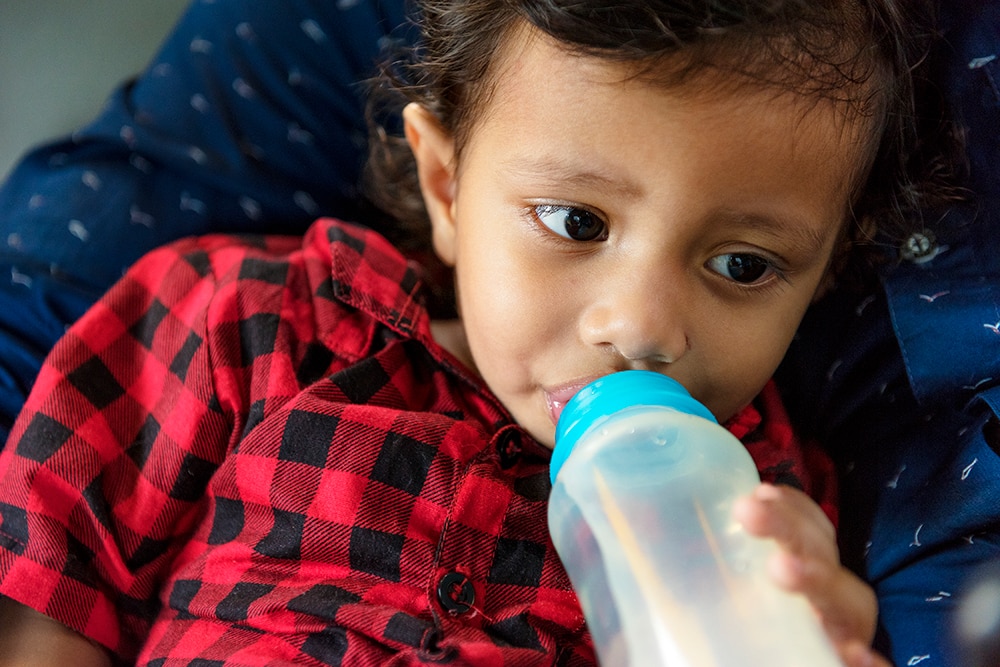 Women, Infants & Children (WIC) Program
The Women, Infants & Children (WIC) Program is a federal nutrition program that aims to promote and maintain the health and well-being of nutritionally at-risk pregnant, breastfeeding and postpartum women, infants and children. This is done through education, supplemental nutritious foods-including funds, and referrals to other health and nutrition services (e.g. FoodShare).
Low-income pregnant women, new mothers, infants and children up to five years of age can participate in WIC programming at local community and child care centers.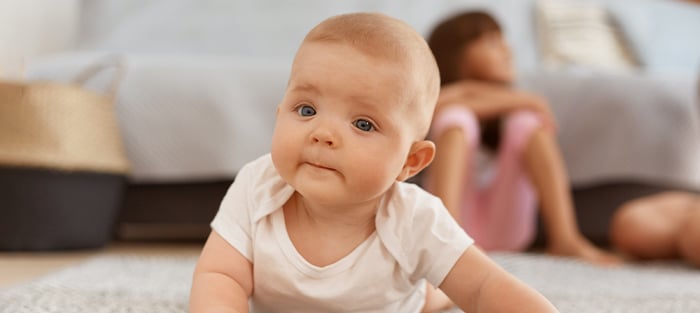 School Breakfast Program
More than 8.1 million children across the United States start their day with the School Breakfast Program, a Federal program that provides States with cash assistance for non-profit breakfast programs in schools and residential child care institutions. Established in 1975, the School Breakfast Program provides financial reimbursement to any enrolled school—public or private—for breakfasts served at school.
All students may participate in the School Breakfast Program once a school is enrolled. However, breakfast prices and reimbursement rates for each meal served vary depending
upon the student's family income level.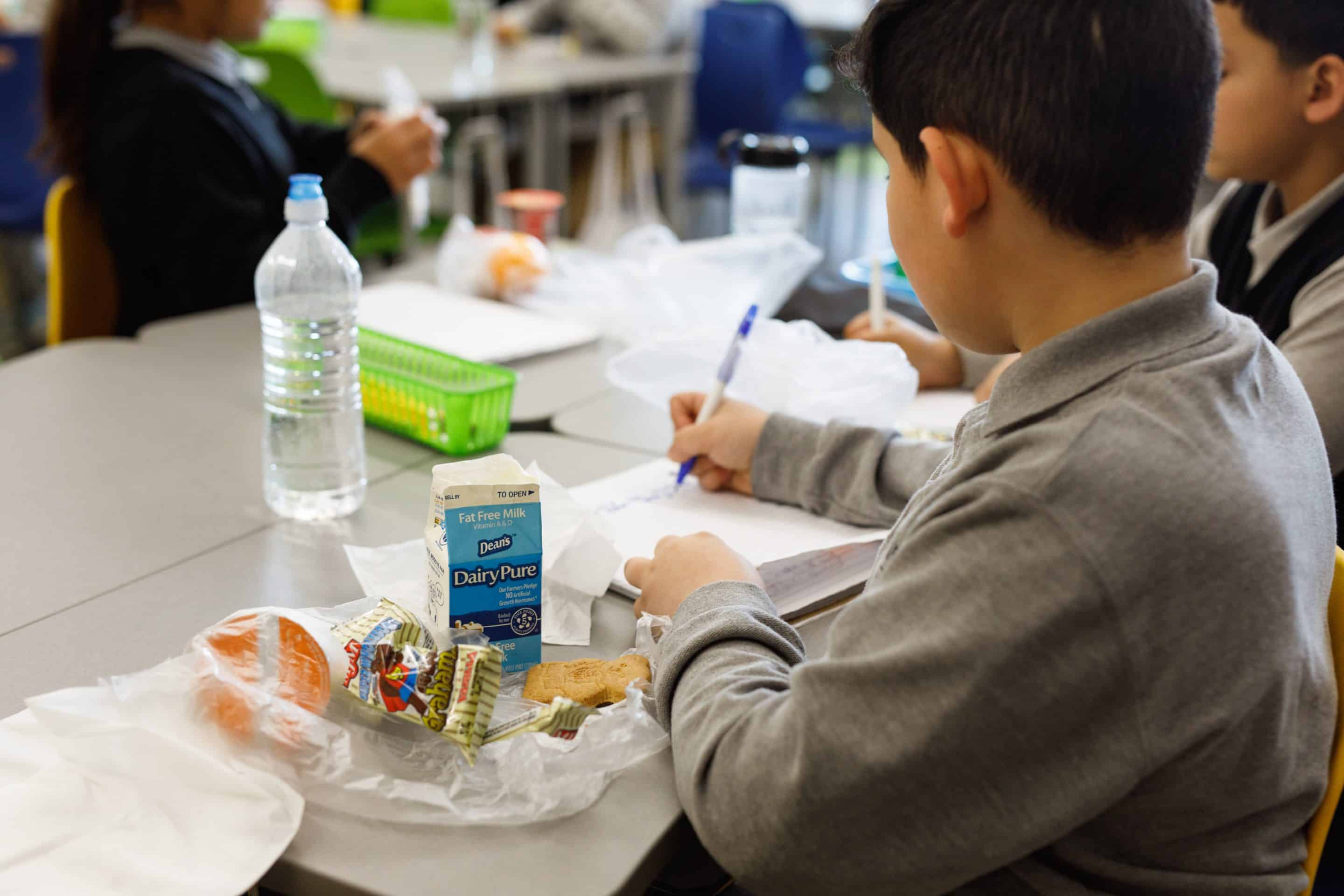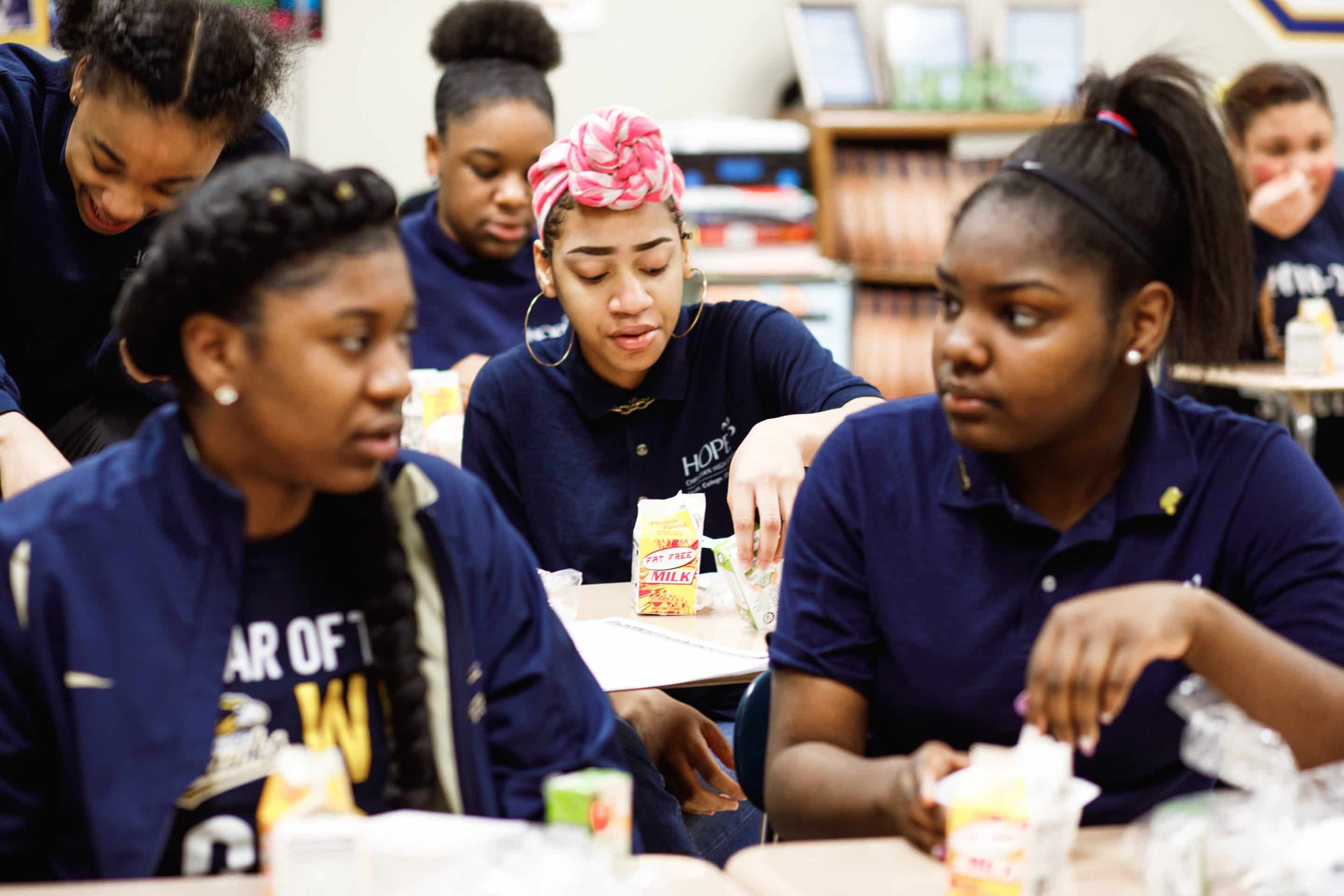 Pandemic EBT
Pandemic EBT (P-EBT) is a program that provides grocery benefits to parents to replace the value of missed school meals. That means you can receive money for groceries to help feed your children—families in Wisconsin could receive $8.18 for each day of virtual learning or COVID related absence, per child.
Children who learned virtually, or had a COVID-related absence during the 2022-23 school, year may be eligible to receive P-EBT.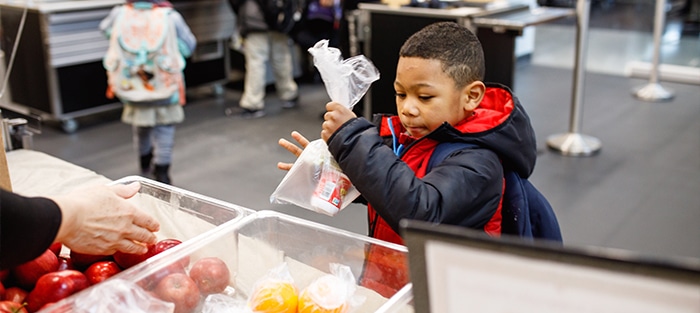 Summer Meals
Hunger Task Force is committed to creating and maintaining access to free and healthy meals during the summer months for all children throughout Milwaukee. Summer Meal sites are available in a variety of settings – chances are, there is at least one in your neighborhood! We actively analyze maps to identify gaps in service ensuring each neighborhood has an access point.
The Summer Food Service Program (SFSP) ensures that children continue to receive nutritious meals when school is not in session. Kids are more at risk for hunger when school is out, and this program provides a crucial link to nutrition normally obtained within schools. The Summer Meal Program allows families to save money on food, ensures children have access to healthy meals, and encourages participation in recreational and educational activities.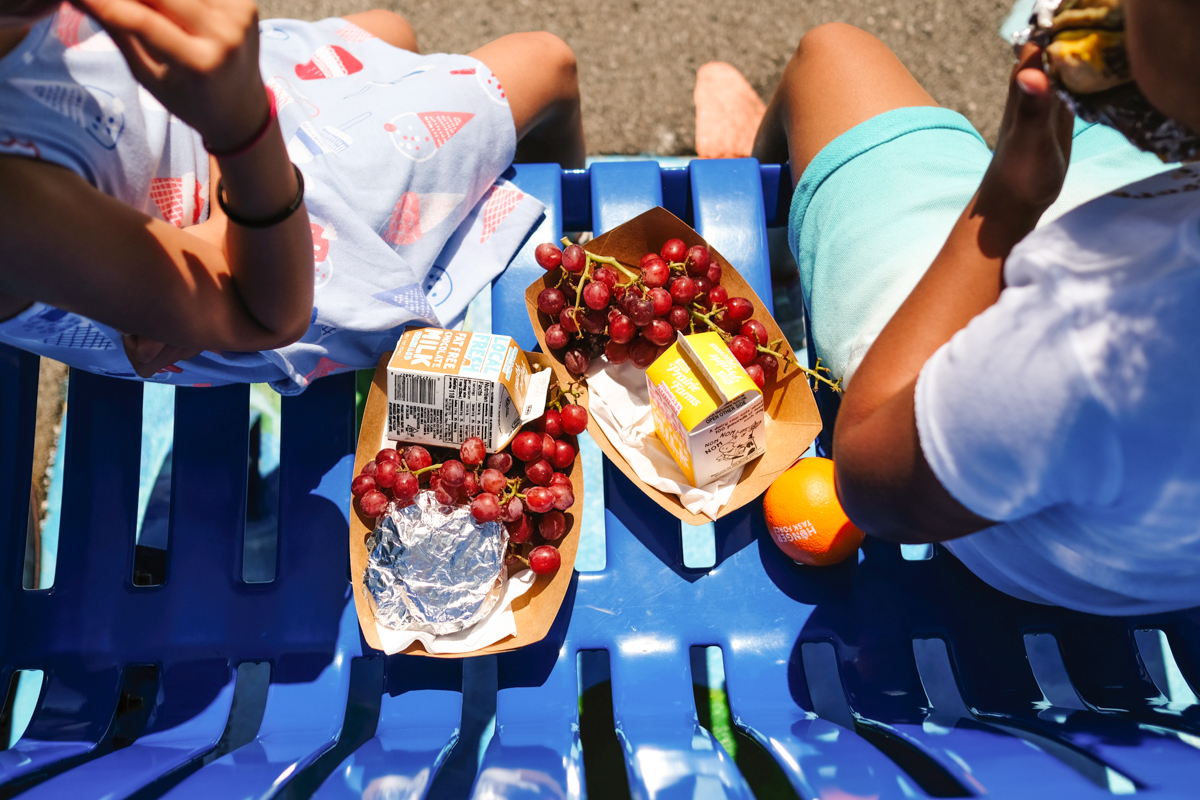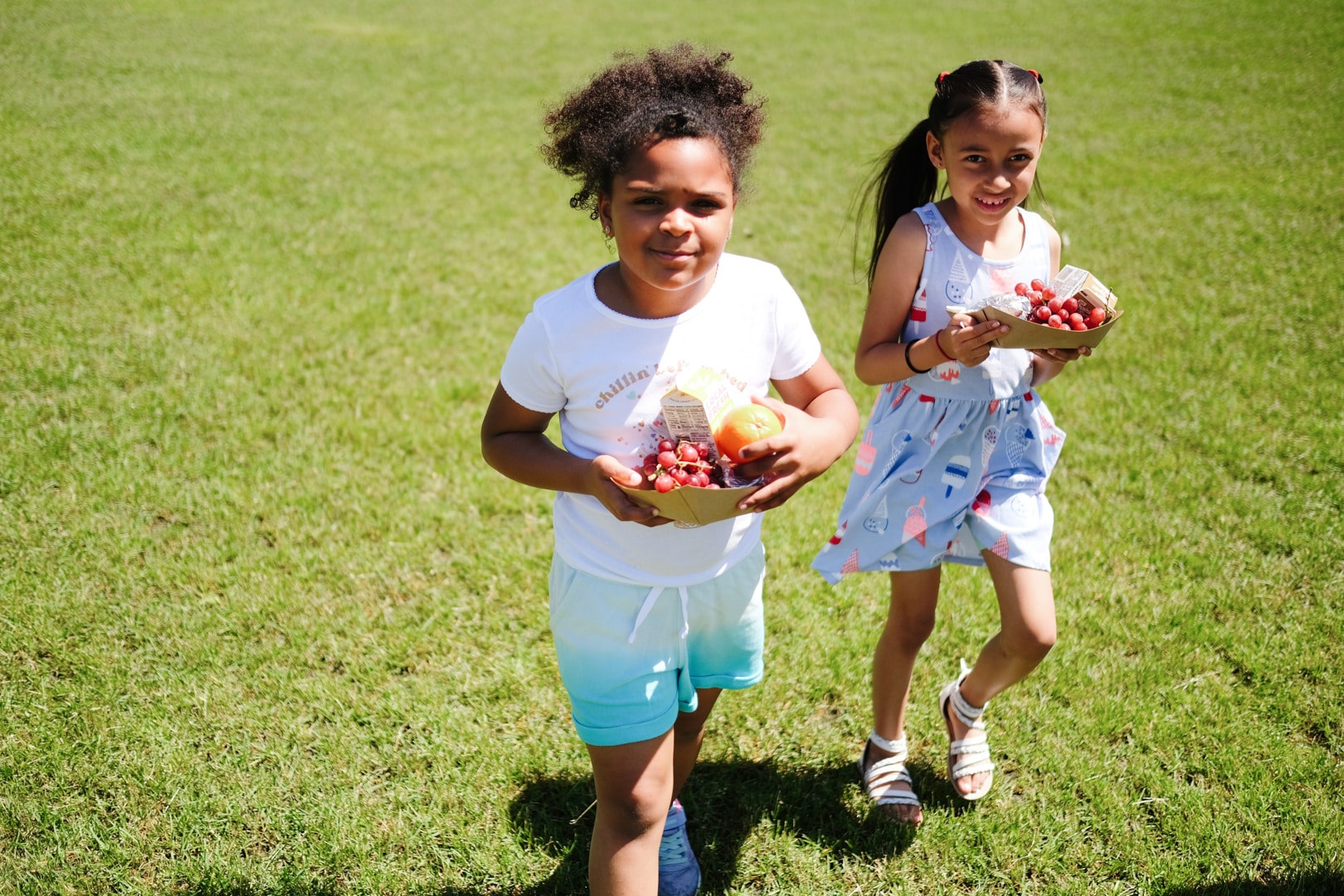 Mobile Market
Hunger Task Force and Piggly Wiggly are proud to partner on the Mobile Market. This grocery store on wheels travels throughout Milwaukee County to visit neighborhoods and communities that have limited access to fresh and healthy foods.
The Mobile Market schedule includes several senior centers and assisted living facilities to help make individualized shopping as easy as possible. The market is an active store, not a food pantry or donation center.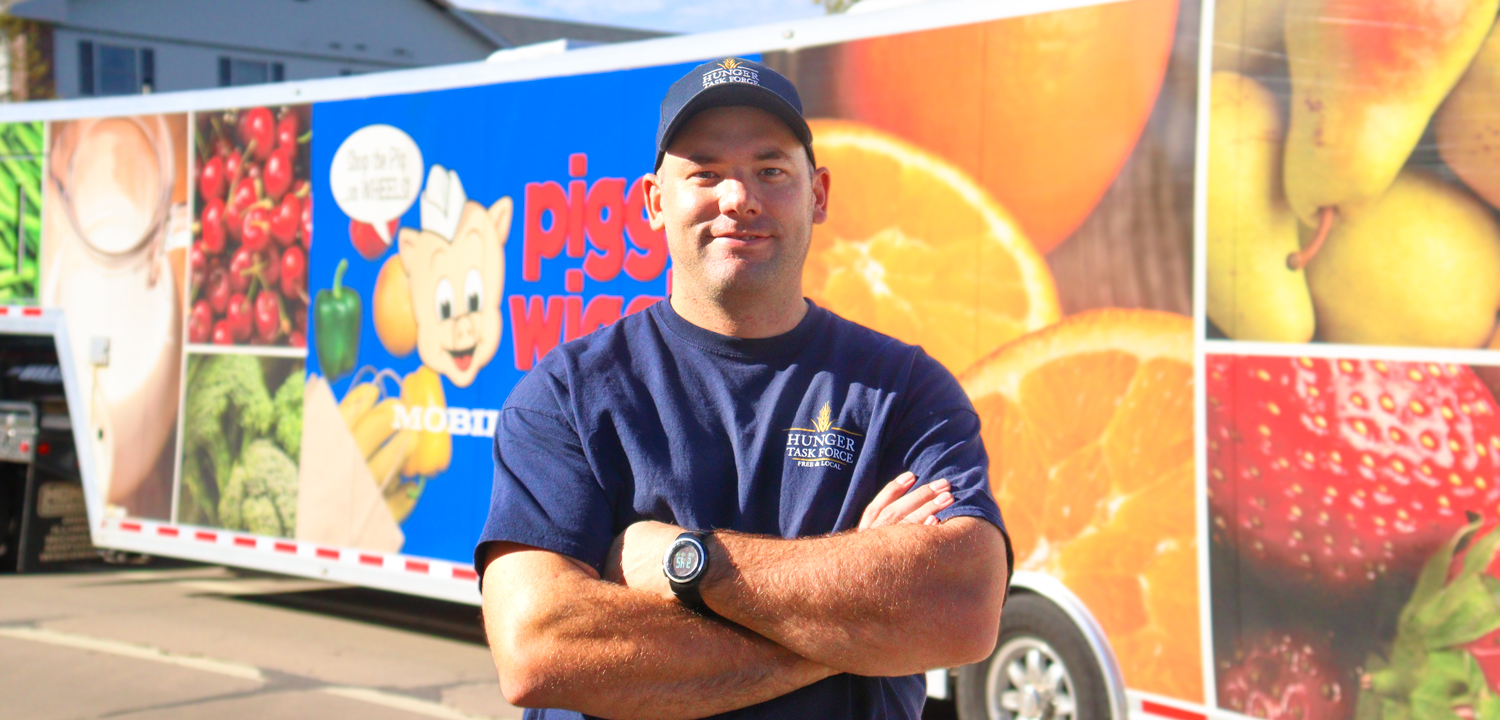 Emergency Food Network
Hunger Task Force is a food bank that supplies food to emergency food pantries, meal sites and homeless shelters. Hunger Task Force has created a list of confirmed, trusted sites that continue to provide food safely and reliably. Click below for a map and additional resources.
If you or someone you know needs emergency food now, please dial 2-1-1. To call using a cell phone or pay phone, dial 414-773-0211 or toll free 1-866-211-3380. An operator will help you locate the closest emergency food pantry and/or meal program in your area.