Employment
Hunger Task Force is made up of a diverse group of hard-working individuals who come to work each day dedicated to fighting hunger. They are uncompromising when it comes to ensuring that Milwaukee's undeserved receive the highest level of service and support. The principal strength of Hunger Task Force is its compassionate and committed staff.
Please see below for open positions at Hunger Task Force.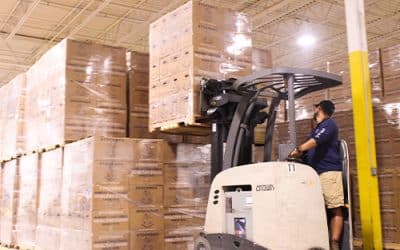 The Inventory Coordinator receives TEFAP, CSFP and purchased food shipments and processes receiving paperwork. This position builds and palletizes TEFAP and non-TEFAP food orders and performs CSFP pre-pull functions and schedules deliveries and completes incoming paperwork. The Inventory Coordinator Performs in a back-up role for delivering Stockboxes and TEFAP food orders to food pantries, soup kitchens and homeless shelters.
read more