Spotlight: Hunger Task Force Stories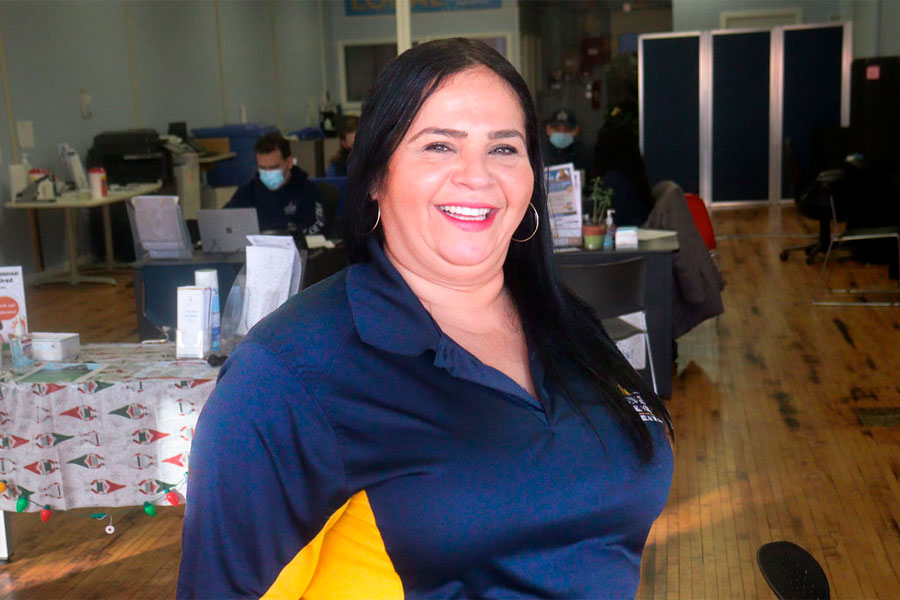 Hunger Task Force provides one-on-one FoodShare (food stamp/EBT) assistance to tens of thousands of people. Established in the 1970's under management of the state, the Robles Center was the first social services office serving Milwaukee's south side.
read more
Hunger Task Force is collaborating with the Hanan Refugee Relief Group and Milwaukee Muslim Women's Coalition to provide customized, culturally-appropriate food boxes to relocated Afghan guests. Culturally appropriate food boxes were delivered to 65 Afghan families who were relocated from Ft. McCoy to Milwaukee.
read more
In November 2021, the United States Department of Agriculture (USDA) announced the award of more than $7.5 million in funding to Farm to Food Bank Projects for 2022. While funding will support organizations across 29 states and territories, Hunger Task Force – and partner Marieke Gouda – are the sole project from the state of Wisconsin receiving funds.
read more
Touchdowns for Hunger is in its 19th season and has raised more than $1.5 million. On Tuesday, Dec. 21, Sargento Foods Inc., in partnership with the Green Bay Packers, presented a donation to Hunger Task Force as part of the annual Touchdowns for Hunger program.
read more
Hunger Task Force was joined by four local organizations – Running Rebels, Digital Bridge, Gerald L. Ignace Indian Health Center and Journey House – to receive donations for outstanding service to children and families during the pandemic. Each received a generous $100,000 gift from Heart of Canal Street. In all, more than half a million dollars were distributed through the program this season.
read more
Explore this convenient, digital version of the Hunger Task Force Winter 2021 Newsletter! Read about the commitment to diversity and assuring inclusion at our two FoodShare resource centers, the return of the annual Home 4 The Holidays and Lend a Helping Ham programs, an update to our Mobile Market discount and winter plans at the Hunger Task Force Farm.
read more