Commodity Supplemental Food Program (CSFP) / Stockbox
What is it?
The Commodity Supplemental Food Program, known locally as Stockbox, provides a box of supplementary food to low-income seniors every month. Hunger Task Force delivers
nearly 9,000 stockboxes each month at local senior centers and subsidized housing sites.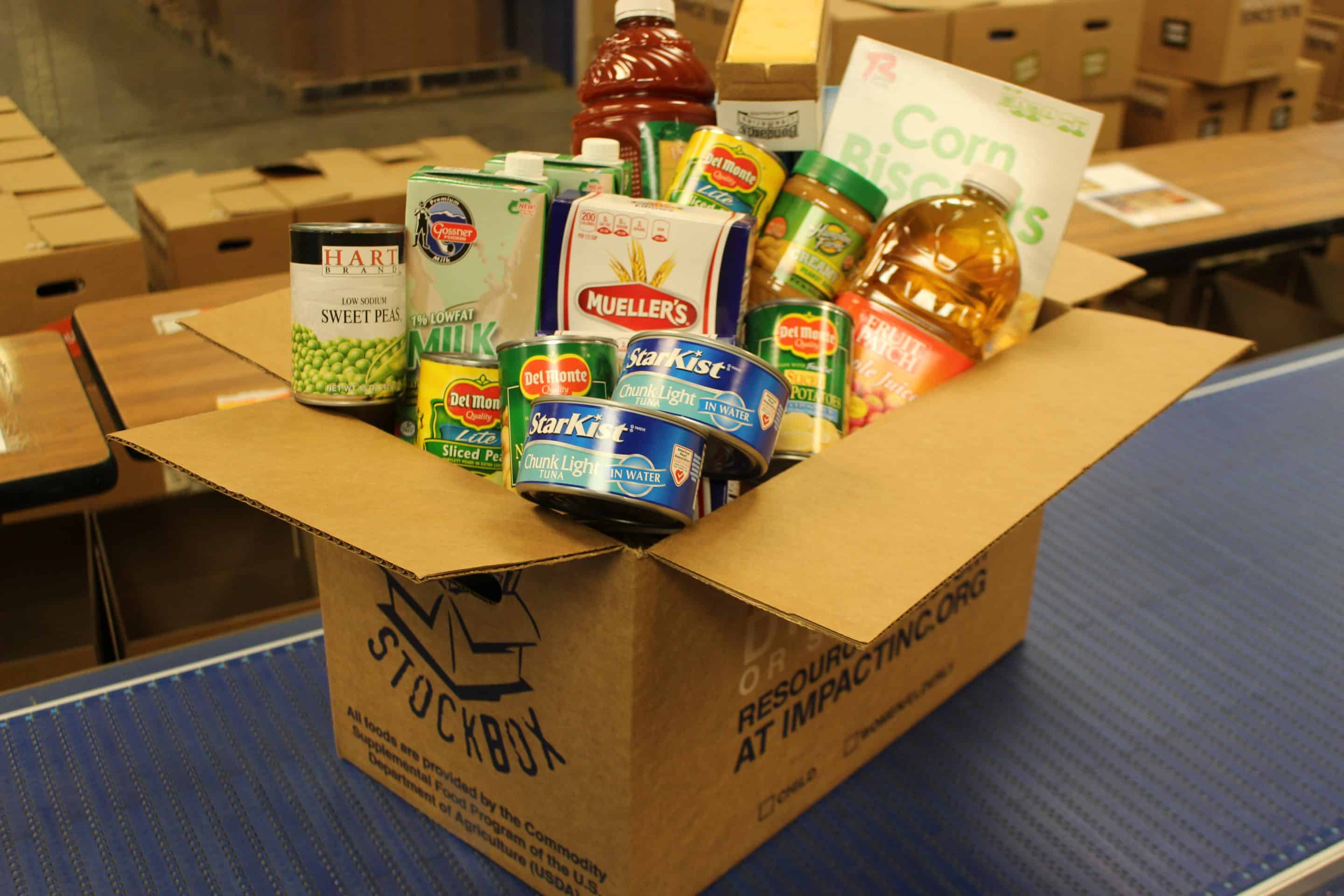 Why is it important?
The Stockbox program is important because it provides healthy, shelf-stable foods to low-income seniors across the state. Senior hunger and complications that arise from senior hunger are real due to low-income and having a poor diet. The Stockbox can help by playing an important role by providing nutritious foods, which can ultimately improve the health status of these individuals.
Who is eligible?
Seniors age 60+ and who meet a monthly income requirement depending on their household size may be eligible to receive a monthly Stockbox.
Income Eligibility Table
Commodity Supplemental Food Program (CSFP)
Effective: March 11, 2021  Based on 130% of the US Dept. of 2021 Health and Human Services Poverty Guidelines.

Use total gross income – before taxes and deductions – of ALL household members.

Every 60+ year-old household member is eligible to receive their own monthly food package.

Household Size

Yearly
Monthly

Weekly

1
$16,744
$1,396
$322
2
$22,646
$1,888
$436
3
$28,548
$2,379
$549
4
$34,450
$2,871
$663
5
$40,352
$3,363
$776
6
$46,254
$3,855
$890
7
$52,156
$4,347
$1,003
8
$58,058
$4,839
$1,117

Each additional

household member

$5,902
$492
$114
Interesting in receiving Stockbox where you live? Contact Rick Lewandowski at 414-238-6462 or [email protected].