Leadership
A strong core of leaders continue to move hunger relief forward in the fight to end hunger entirely. These individuals lead Hunger Task Force on the mission to both sustain a hungry Milwaukee today and provide access and resources that will help end future hunger.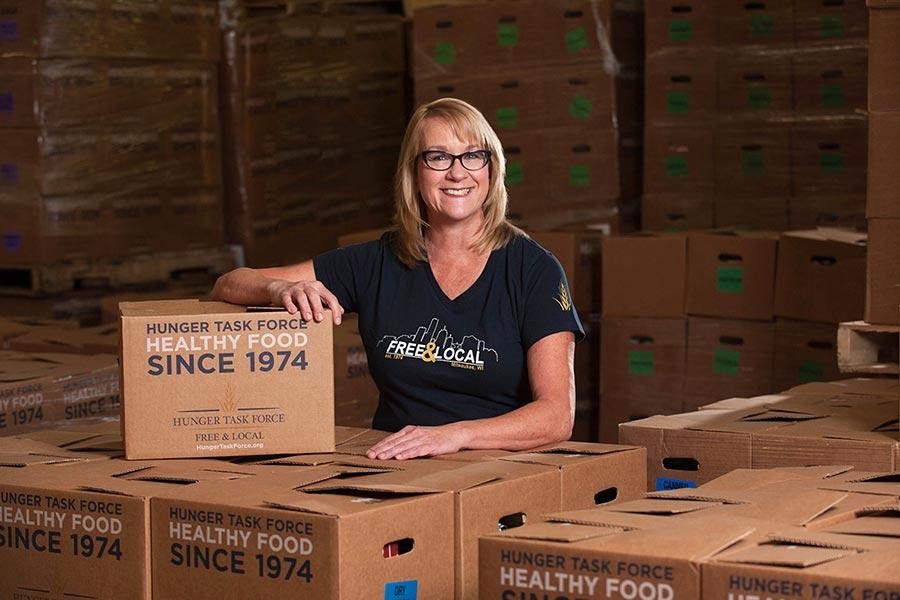 Sherrie Tussler, Executive Director
Sherrie has been the executive director of Hunger Task Force since 1997—the organization's chief leader. She is a decision maker, lobbyist and fund raiser, as well as Hunger Task Force's primary spokesperson. Tussler has extensive experience working with Milwaukee's homeless, survivors of sexual assault, and adults with mental illness.  Sherrie received her BS in Management from Cardinal Stritch University.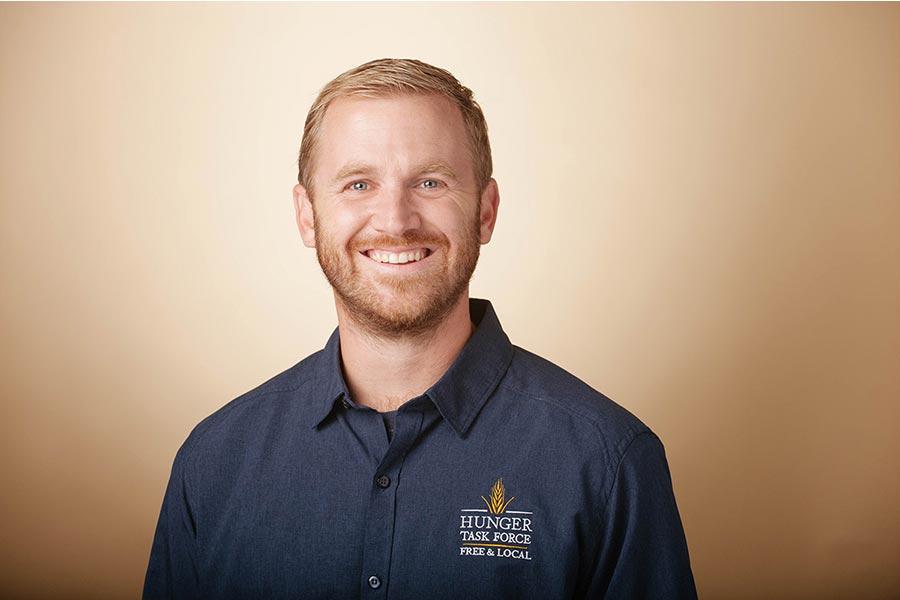 Matt King, Associate Director
Matt has more than 15 years' experience in anti-hunger leadership and has been with Hunger Task Force since 2012. Matt supports and provides consultation to the Leadership Team on strategic planning, training and development. Hunger Task has been recognized by its staff and the Milwaukee Journal Sentinel as a Top Workplace since 2015.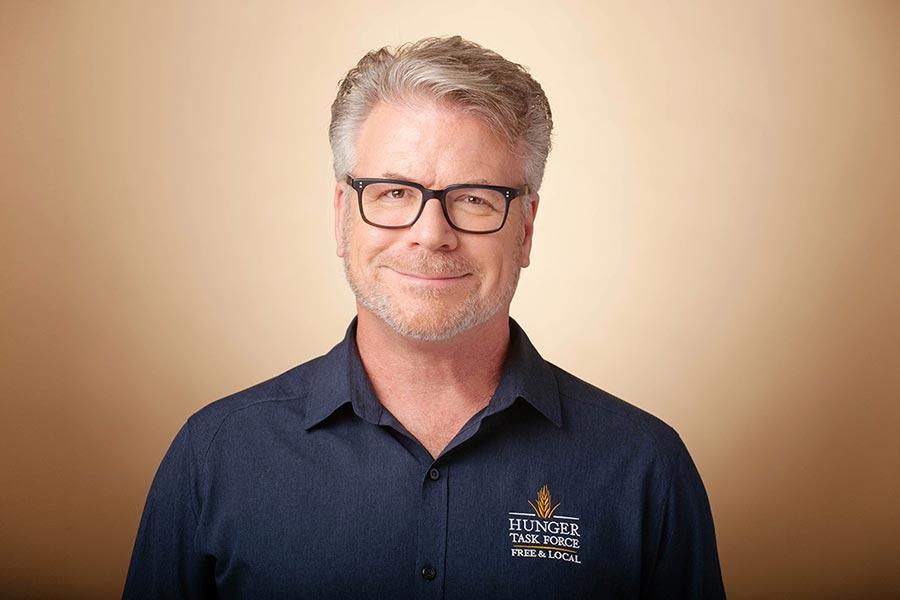 Michael Jonas, Food Bank Director
Jonas works with a team of seasoned staff members who ensure that a supply of high quality, nutritional food is available for free to families and seniors in need. The Food Team ensures adherence to The Standards of Excellence maintaining relationships with 200+ community partners that act as distribution points. Jonas joined the organization in 1996 and has held the Food Bank Director role since 2009.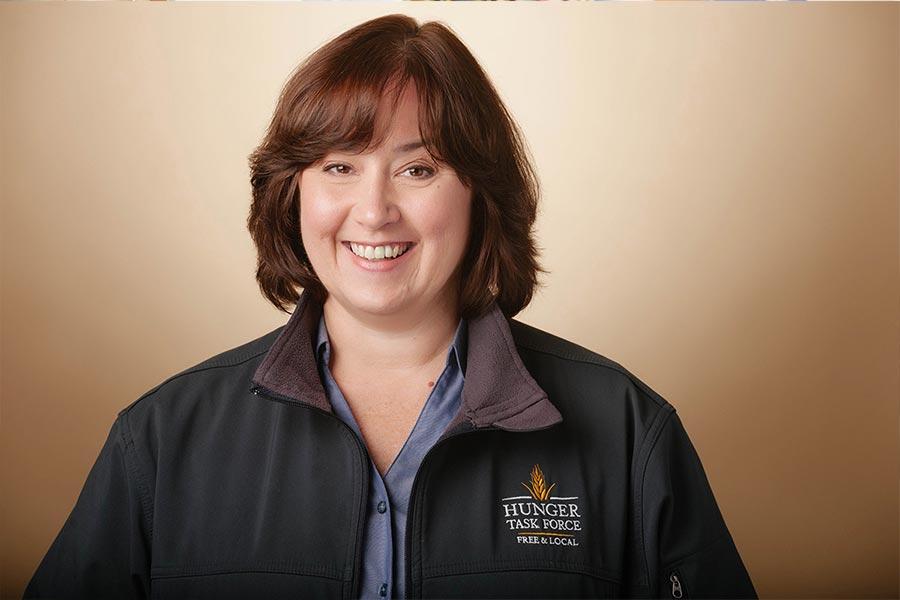 Maureen Fitzgerald, Director of Advocacy
Maureen leads Hunger Task Force's anti-hunger public policy team as it advocates to end hunger and improve the nutrition, health, and well-being of low-income families in Wisconsin. Her team focuses on research, education and organizing to ensure awareness, access and participation in the federal nutrition programs. Maureen joined the organization in 2009.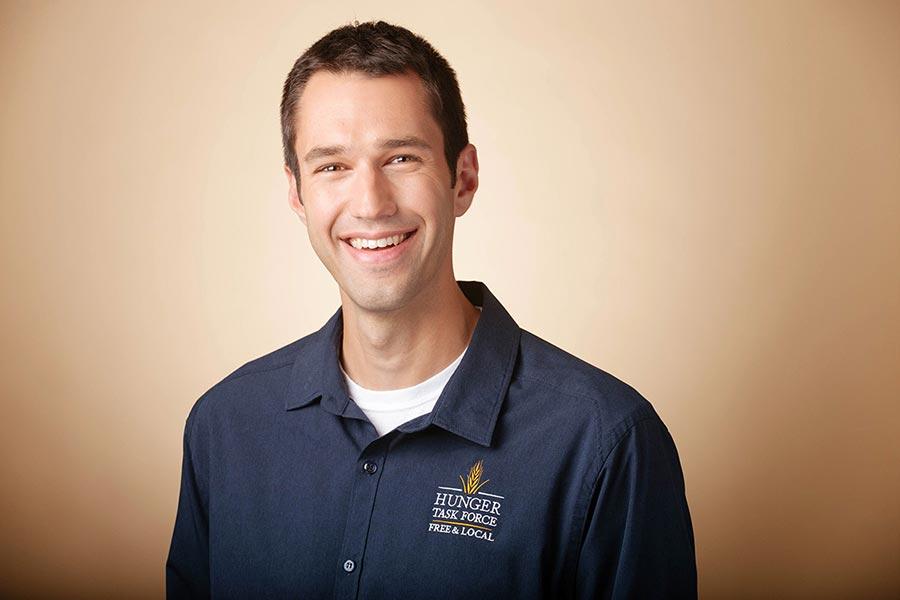 Jonathan Hansen, Director of Development
Jonathan leads Hunger Task Force's fundraising efforts, marketing and public relations, signature programs, community events and volunteer program. His team focuses on building strong community partnerships, delivering excellent donor stewardship and securing the resources Hunger Task Force needs to end hunger. He joined the organization in 2009.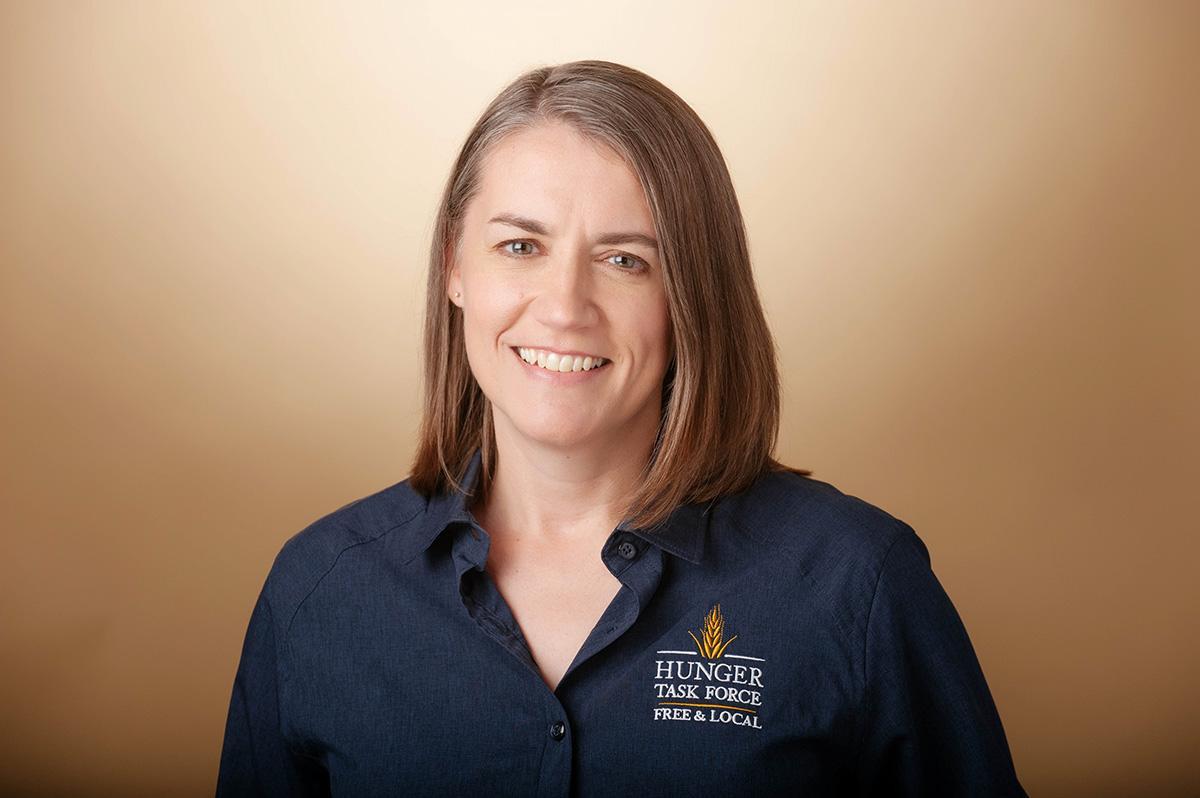 Lisa Feldmeier, Controller
Lisa manages and oversees the financial aspects of Hunger Task Force, including administering the Hunger Relief Fund and the Emergency Food and Shelter Program for Milwaukee County. She joined the organization in 2013.
Board of Directors
Hunger Task Force is governed by a dedicated, veteran group of individuals who represent and support the local community.
Mike Zeka, President, Quarles & Brady
Anoop Prakash, Vice President, REV Group
Mary Burgoon, Secretary, Rockwell Automation
Patrick J. Byrne, Treasurer, Erica P. John Fund
Todd Adams, Rexnord Corp.
Jennifer Jones, Alliance for Strong Families and Communities
Jeffrey S. Manby, Kohl's Department Stores
Amy Mutziger, Johnson Controls, Inc.
Sadhna Morato-Lindvall, Advocate Aurora Health Care Foundation
Taren Rodabaugh, Harley-Davidson Motor Company
S. Edward Sarskas, Michael Best & Friedrich LLP
Sandy Pasch
Steve Palec, Irgens
Jose Yamat, Wells Fargo Advisors
Executive Council
In addition to our sustained Board of Directors, Hunger Task Force is also supported by an Executive Council of community members who support our vision and mission and additional guiding leadership to the organization.
2018 – 2019 Executive Council
Norman Barrientos – Barrientos Design & Consulting
Jennifer Braasch – City National Bank
Chris Brock – WaterStone Bank
La Tonia Bully – Educator & Advocate
Allan Carneol – Zetley, Carneol & Stein SC
Janice Falkenberg – Milwaukee Area Technical College
Nick Fallucca – Palermo's Pizza
Patrick Farrell – MRA
David Ford – Clear Channel Outdoor
Angela Hersil – Rexnord
April Klinter – Empty Bowls Milwaukee
Angela Loberg – UnitedHealthcare
Ben Lorber – WISN 12
Richard Marcus – Fifth Third Bank
Mary Anne Martiny – GPS Education Partners
Sarah Martis – Wisconsin Bar Association
Margaret Mittelstadt – Outpost Natural Foods
Dan Nemec – Executive Director, Inc.
Cynthia Rigsby – Foley & Lardner
Kevin Riordan – The Boerke Company
Mike Sattell – Ovation Communities
Dan Sidner – Blackshoe Hospitality
Gary Sievewright – Raymond James & Associates
Kelly Skindzelewski – GE Healthcare
Eric Thomas – ComLoan Consulting
Teams
Hunger Task Force is made up of a diverse group of hard-working individuals who come to work each day dedicated to fighting hunger. They are uncompromising when it comes to ensuring that Milwaukee's underserved receive the highest level of service and support. The principal strength of Hunger Task Force is its compassionate and committed staff.
Administrative Team
Christopher Andrews, IT Manager
– Ending Hunger since 2015
Alyson Herdeman, Executive Administration Manager
– Ending Hunger since 2011
Julia Prange, Trade Mitigation Program Manager – Ending Hunger since 2019
Mardi Smirl, Front Desk Coordinator
– Ending Hunger since 2019
Advocacy Team
Cheryl Antzoulatos, Development & Advocacy Administrative Assistant
– Ending Hunger since 2007
Leen Bnyat, Child Nutrition Program Organizer
– Ending Hunger since 2019
Natalie Czarkowski, Field Organizer, Hunger Relief Federation
– Ending Hunger since 2016
Bard Meier, Educator
– Ending Hunger since 2016
Cameron Perra, Nutrition Policy Analyst
– Ending Hunger since 2019
Matt Stienstra, Advocacy Campaign Manager – Ending Hunger since 2013
ACCESS Team
Martha Collins, ACCESS Project Manager
– Ending Hunger since 2017
FoodShare Assistants

Fue Xiong (Lead)

–

Ending Hunger since 2009
Crystal Custalow – Ending Hunger since 2018
Carmen Delvalle

–

Ending Hunger since 2016
Jennifer Immler

–

Ending Hunger since 2010
Tammy-Jo Keen

–

Ending Hunger since 2017
Mar Mar Lin

–

Ending Hunger since 2014
Latoya Marshall

–

Ending Hunger since 2017
Pamela Oliva – Ending Hunger since 2019
Development Team
Cheryl Antzoulatos, Development & Advocacy Administrative Assistant
– Ending Hunger since 2007
Kyle Buehner, Community Relations Manager
– Ending Hunger since 2018
Liz Hall, Raiser's Edge Administrator
– Ending Hunger since 2016
Sarah Kikkert, Communications Manager
– Ending Hunger since 2016
Ashley Kluck, Development Assistant
– Ending Hunger since 2015
Michelle Zimmermann, Grants & Development Officer
– Ending Hunger since 2015
Farm Team
Sarah Bressler, Farm Produce Manager
– Ending Hunger since 2016
Chris Bylsma, Beginning Farmer – Ending Hunger since 2019
Sarah Christman, Farmer
– Ending Hunger since 2016
Kyle Koch, Farm Operations Manager
– Ending Hunger since 2014
Isabel Miranda, Dietitian Educator
– Ending Hunger since 2020
Dave Mueller, Fish Culturist
– Ending Hunger since 2012
Adam Romanak, Park & Natural Areas Manager
– Ending Hunger since 2012
Aleka Shewczyk, Farmer & Volunteer Coordinator – Ending Hunger since 2018
Food Team
Shirl Gordon, Site Developer
– Ending Hunger since 2016
Margaret Gerrits, Senior Services Volunteer Coordinator – Ending Hunger since 2019
Rick Lewandowski, Senior Services Director
– Ending Hunger since 2004
Zach Lueck, Stockbox Monitor
– Ending Hunger since 2018
Susan Martinez-Lucena, Food Administrative Assistant
– Ending Hunger since 2006
Imelda Roman, Site Developer
– Ending Hunger since 2014
Nicole Weeks, Community Network Dietitian
-Ending Hunger since 2018
Warehouse Team
Lee Knouse, LProcurement Director


– Ending Hunger since 2003

Jerry Pipp, Warehouse Manager
– Ending Hunger since 2013
Nick Stella, Inventory Coordinator
– Ending Hunger since 2014
 Devon Courtney, Inventory Coordinator
– Ending Hunger since 2019 
 Jaden Schroeder, Inventory Coordinator
– Ending Hunger since 2020
Route Representatives

Nicole Boettger – Ending Hunger since 2017
Dmitriy Boldyrev (Mobile Market)
– Ending Hunger since 2019
Willie Bryant – Ending Hunger since 2012
Jaicobi Cobb – Ending Hunger since 2019
Trevor Harris (Mobile Market) – Ending Hunger since 2019
Rodney Lloyd – Ending Hunger since 2020
Corey Rohde – Ending Hunger since 2013
Howard Turluck – Ending Hunger since 2008
Jeremy Warwick – Ending Hunger since 2017