'Summer Meals' provides 200k+ summertime meals for children in 2021
Summertime is a peak season for childhood hunger as students go without meals they would normally receive at school. To combat summer hunger, the federal Summer Food Service Program (SFSP) provides nutritious meals to children aged 18 or younger during the summer months. Hunger Task Force administers the SFSP in such a large and inclusive way that it's often dubbed the "Milwaukee Model."
During the 2021 summer break, 211,417 meals were served at sites sponsored by Milwaukee Center For Independence (MCFI), Salvation Army, Milwaukee County Schools (MPS), West Allis-West Milwaukee School District, and Hunger Task Force. "A summer meal program requires extensive collaboration," says Ashley Best, Community Nutrition Program Manager. "Hunger Task Force works with school districts, non-profit organizations, sponsors and county services to fill the summer nutrition gap."
However, despite the importance of this summer resource, Milwaukee experienced a significant decline in summer meal sites in 2021, leading to a decrease in participation across the community. "Many sites were closed this summer to minimize the risk and spread of COVID-19," says Best. "We saw half the number of sites offering meals – just over 75 sites, compared to the 160 sites we've seen pre-pandemic."
Continued effects from the pandemic, including staffing, volunteer and driver shortages, impacted food planning and led to the reduction in site participation. "Families in our community are struggling," says Matt King, Hunger Task Force Associate Director. "Every day, parents are forced to make difficult choices – whether to keep a roof over their child's head or food on the table."
Necessary adjustments in service caused by the pandemic paved the way for more innovative and adaptive approaches adopted in 2021. The SFSP permitted offering multi-day packs that included breakfast and lunch foods for a 7-day period. This allowed Hunger Task Force, and partner organization MCFI, to provide "unitized meals" – boxes in which food is provided in its whole form, not assembled into meals. "These boxes contain whole fruits and vegetables, milk, grains, and protein, checking every box for the SFSP serving size requirements," shares Best. "It allows families to prepare culturally appropriate foods, fresh produce and receive supplemental nutrition education."
Home meal delivery was an additional approach added in 2021 – a option that has never been granted before. Hunger Task Force introduced a pilot program delivering weekly meals directly to children from communities with limited resources and transportation barriers. Hunger Task Force is continuously reviewing the program and exploring ways to improve this model in the hopes that the waiver is extended into 2022 and home delivery can be expanded.
Since its inception in 1974, childhood hunger has been a priority and leading cause for Hunger Task Force. In a city where 1 in 4 children go to bed hungry, summer hunger is a harsh reality. While Summer Meals 2021 has now concluded, keeping the children of Milwaukee fed is incredibly important work and a commitment of Hunger Task Force, ensuring our city's children return to school heathy and ready to learn this fall. "Hunger Task Force works to ensure families can find help and resources with dignity," says King. "We are continuing to develop partnerships and innovative solutions to address summer hunger, because no child should go hungry."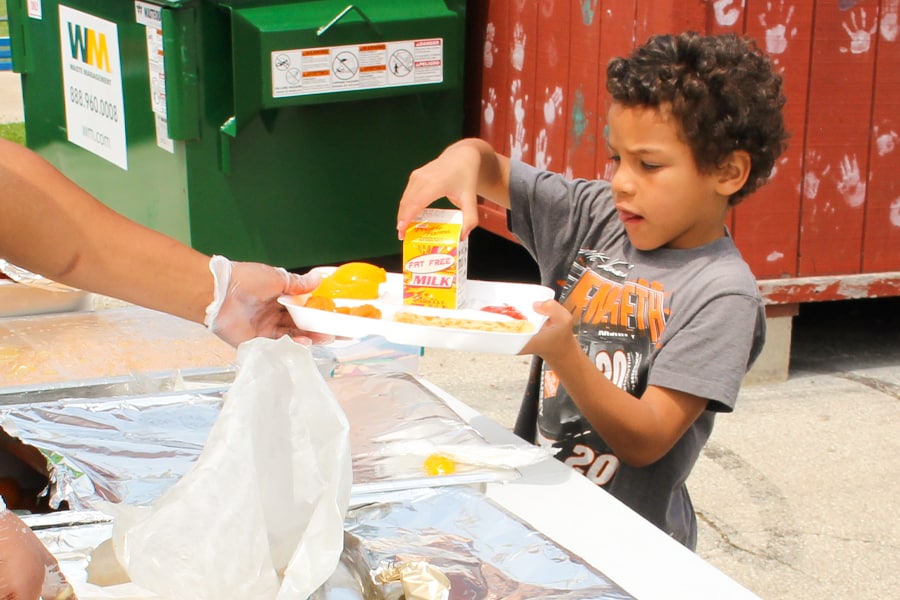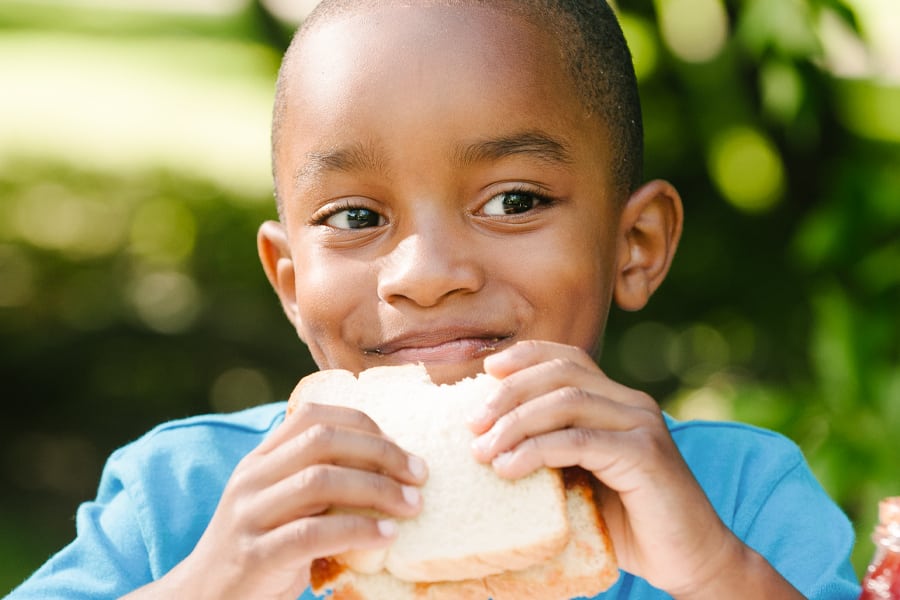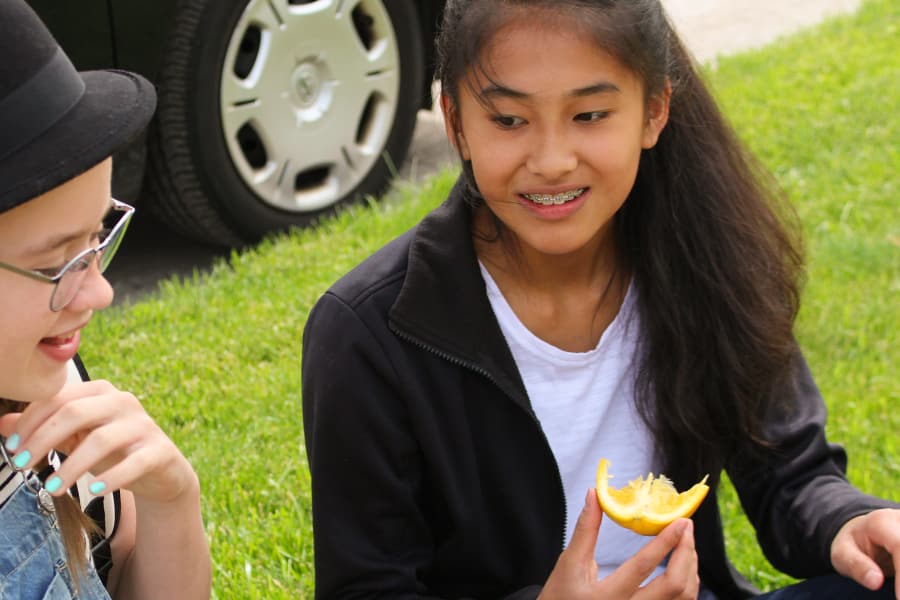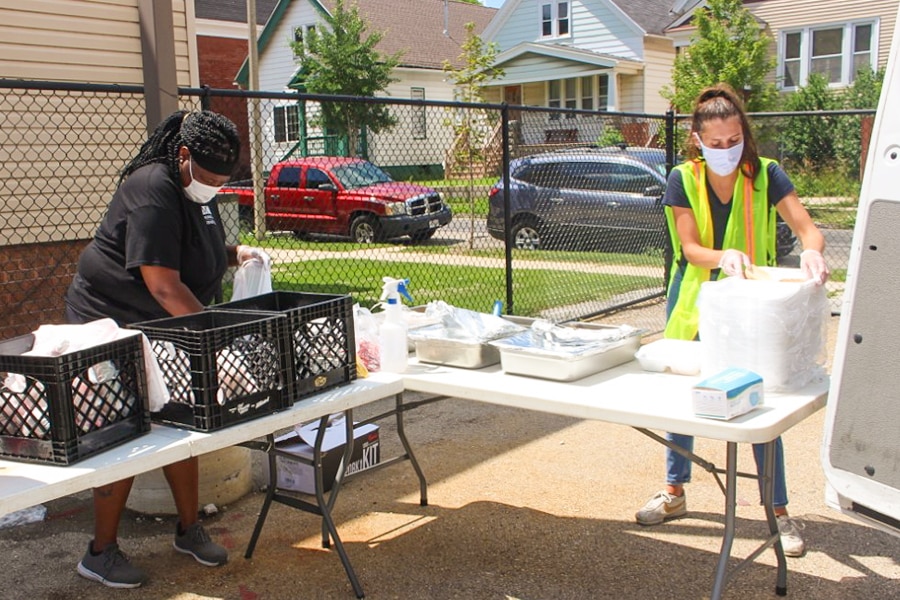 Hunger Task Force is Milwaukee's Free & Local food bank and Wisconsin's anti-hunger leader. The organization provides healthy and nutritious food to hungry children, families and seniors in the community absolutely free of charge. Hunger Task Force was founded in 1974 by a local advocacy group who then formed Milwaukee's first food bank. Today, Hunger Task Force is 100% supported by the community and provides a safety net of emergency food with dignity to a network of 75 food pantries, soup kitchens and homeless shelters. Through legislative analysis, education and community organizing, Hunger Task Force continues to advocate for anti-hunger policy at the local, state and federal level. For more information, visit HungerTaskForce.org.