Stories of Those Who Served: Hunger Task Force Honors Veterans – Martin McGee, Inventory Control Manager
November 11 is Veterans Day, and Hunger Task Force honors those who are serving, or have served, in the Armed Forces. In line with our core values – Justice, Compassion, Stewardship and Dignity – Hunger Task Force extends our deepest gratitude to clients, staff, donors and volunteers who have served our country.
Martin McGee joined the Army in September 2002 while still attending high school. Following the tragic events of September 11, 2001, Martin was overcome with a sense of duty that led him to the Armed Services. "My first notion that the Army was something I needed to join came after that happened on 9/11," reflects Martin. "I was 16 years old and felt compelled to serve." Martin consulted with family, teachers and other adults in his life with Army experience before coming to his decision to enlist. "I felt like this was my opportunity. I felt resolute in that decision."
Connecting most to the mission of the U.S. Army, Martin went on to spend ten years serving in the field as an Infantry Soldier, working to defend the country against threats on the ground. "When I joined the Army, it was just after 9/11, and the mentality was 'we are inevitably going to Afghanistan', and I was in for it."
Martin spent the first three years of his service training domestically before being deployed to Iraq for a year-long duty beginning in May 2005. His mission included convoy security, making sure supplies were reaching bases in need. Martin says a good portion of his day was spent managing downtime and getting a routine at the base. "That routine set me in motion for my future. I like to have a set schedule and benefit from consistency."
Martin returned to the United States in late 2006 for demobilization before beginning coursework at University of Wisconsin – Oshkosh. His studies were then put on hold, and Martin was deployed for a second time to the deserts of Arizona on a Border Patrol mission at the in U.S./Mexico border. Following his second deployment, Martin chose to conclude his Army service. "I was starting a new chapter, and I closed the book on my military service."
After stepping away from the Army, Martin found himself lacking direction. "I missed serving. There was a void." Martin took the opportunity to return to college, taking advantage of benefits available to him through the GI Bill. In June 2021, Martin was hired as Inventory Control Manager with Hunger Task Force.
"Working at Hunger Task Force has helped me find my path back to serving, but in a different way."
As Inventory Control Manager, Martin contributes to the Hunger Task Force mission through food shipments and processing paperwork, helping coordinate truckloads of food coming in and out of the food bank. Helping to schedule and build deliveries, Martin contributes to the flow behind stocking food pantries, soup kitchens and homeless shelters across Milwaukee. "It's keeping tabs on the physical inventory of Hunger Task Force," he explains. Martin also works with volunteers, network partners, and the broader warehouse team, ensuring seniors, children and families can receive food from Hunger Task Force.
While Martin's experience in the Army rarely comes up in conversation, he's happy and willing to elaborate on his time in the military. Evidence of Martin's time in the Army – including photos, a United States flag and military coins – can be found in his Hunger Task Force office. Proud of his service, Martin shares, "I think about the millions of American veterans who have gone through what I have, and I feel that esprit de corps."
Each year, Hunger Task Force serves hundreds of veterans, providing access to healthy food and working towards a hunger-free future. "It's a unique opportunity for me to give back and serve Milwaukee veterans." This November, we thank Martin for his service and wish all veterans a Happy Veterans Day.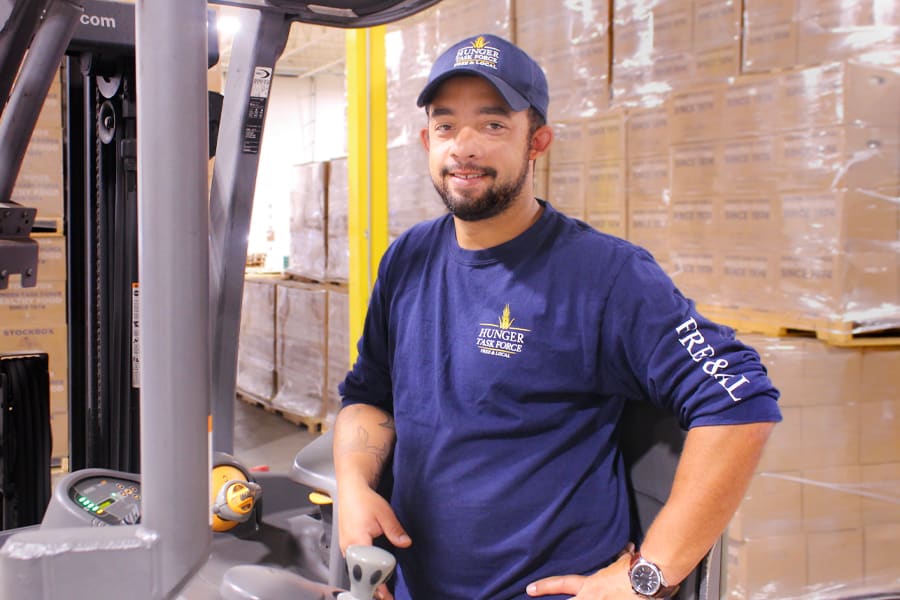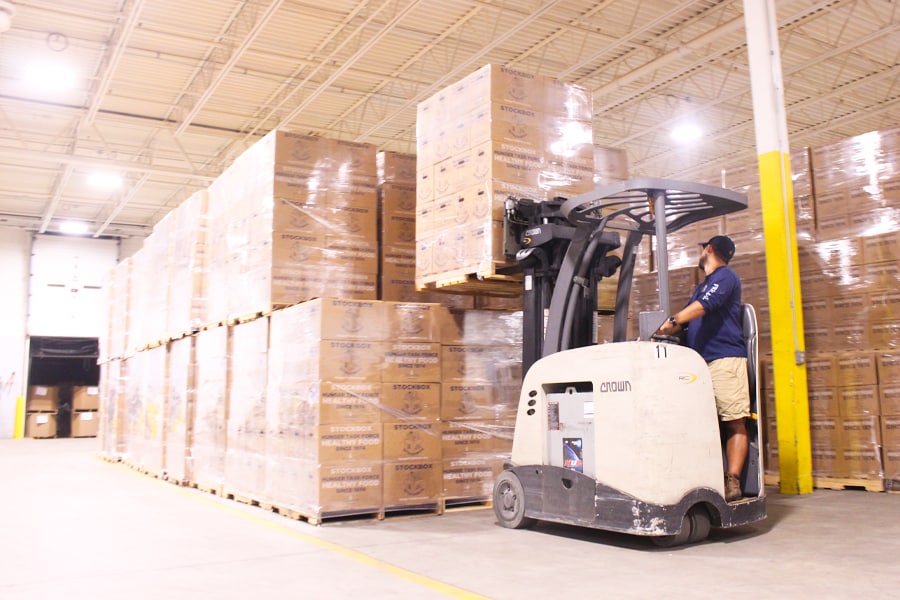 Hunger Task Force is Milwaukee's Free & Local food bank and Wisconsin's anti-hunger leader. The organization provides healthy and nutritious food to hungry children, families and seniors in the community absolutely free of charge. Hunger Task Force was founded in 1974 by a local advocacy group who then formed Milwaukee's first food bank. Today, Hunger Task Force is 100% supported by the community and provides a safety net of emergency food with dignity to a network of 75 food pantries, soup kitchens and homeless shelters. Through legislative analysis, education and community organizing, Hunger Task Force continues to advocate for anti-hunger policy at the local, state and federal level. For more information, visit HungerTaskForce.org.