Student DoorDash Program provides students learning remotely with nutritious home-delivery meal boxes

Before the pandemic, virtual instruction was uncommon at traditional school districts like West Allis-West Milwaukee (WAWM). During the last 20 months, many schools have come to embrace online classrooms as a "new normal" and are now providing full-time virtual options to families requiring this continued accommodation. However, parents depend on food their students would typically receive through school meal programs, leaving families without this once-reliable source of daily meals for their children.
Hunger Task Force, in partnership with United Way of Greater Milwaukee & Waukesha County and DoorDash, recently launched the Student DoorDash Program – an initiative providing weekly deliveries of non-perishable food items to families with students in the WAWM Deeper Learning Virtual Academy. While some school districts offer school meal pick-up for virtual students, smaller districts like WAWM are not able to offer this option due to low program participation combined with staffing shortages.
The program utilizes DoorDash drivers to transport a weekly box of nutritious food to enrolled students. Since launching in October, Hunger Task Force has served nearly 40 students through the pilot, each receiving one home-delivered meal box each week. There are no fees or costs to families participating in the program.
"Thank you all for serving our children," shares one parent. "You are making a difference, and it is greatly appreciated!"
The Student DoorDash Program box contains foods following the USDA's MyPlate model, encouraging healthy eating. Students receive non-perishable fruits, vegetables, proteins, dairy and grains. Items vary each week, promoting a more diverse menu of options for students. Each weekly box also includes suggested recipes, healthy eating tips, and nutrition education for the whole family.
Hunger Task Force continues to evaluate the Student DoorDash Program in its early stages. Fresh products – including produce from the Hunger Task Force Farm, dried cranberries, butter and spices – have recently been introduced. Fresh produce will continue to be included with deliveries over the next few months. To keep the program at a manageable capacity as it grows, specific areas and districts are currently being identified as future program participants. Hunger Task Force is working to create a replicable strategy for other districts and entities, in the hope of increasing participation and broadening access to federal nutrition programs in Milwaukee.
For more information,  contact Ashley Best, Community Nutrition Program Manager, at [email protected] or 414-988-6510.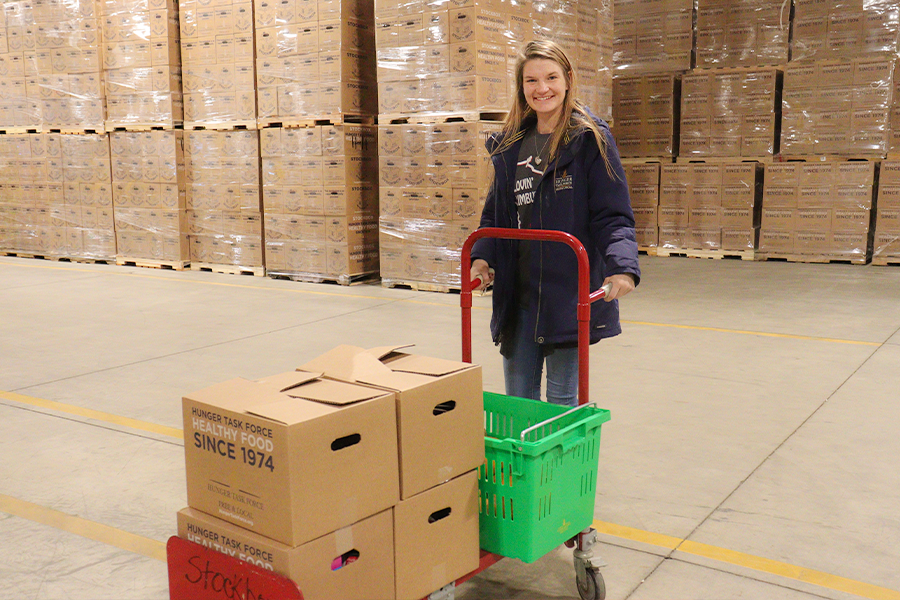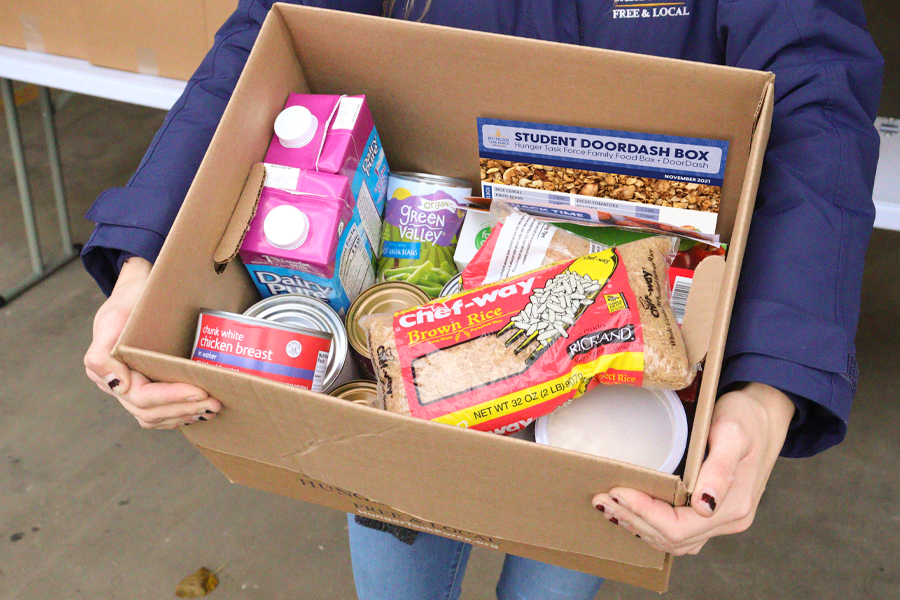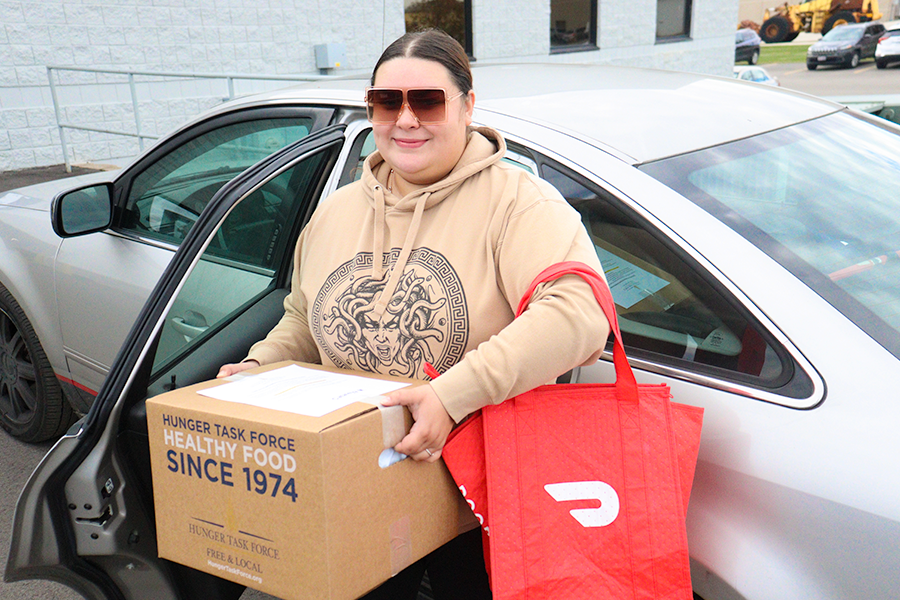 Hunger Task Force is Milwaukee's Free & Local food bank and Wisconsin's anti-hunger leader. The organization provides healthy and nutritious food to hungry children, families and seniors in the community absolutely free of charge. Hunger Task Force was founded in 1974 by a local advocacy group who then formed Milwaukee's first food bank. Today, Hunger Task Force is 100% supported by the community and provides a safety net of emergency food with dignity to a network of 75 food pantries, soup kitchens and homeless shelters. Through legislative analysis, education and community organizing, Hunger Task Force continues to advocate for anti-hunger policy at the local, state and federal level. For more information, visit HungerTaskForce.org.