Friedens Operations Manager uses past work experience at Hunger Task Force to amplify impact at pantry sites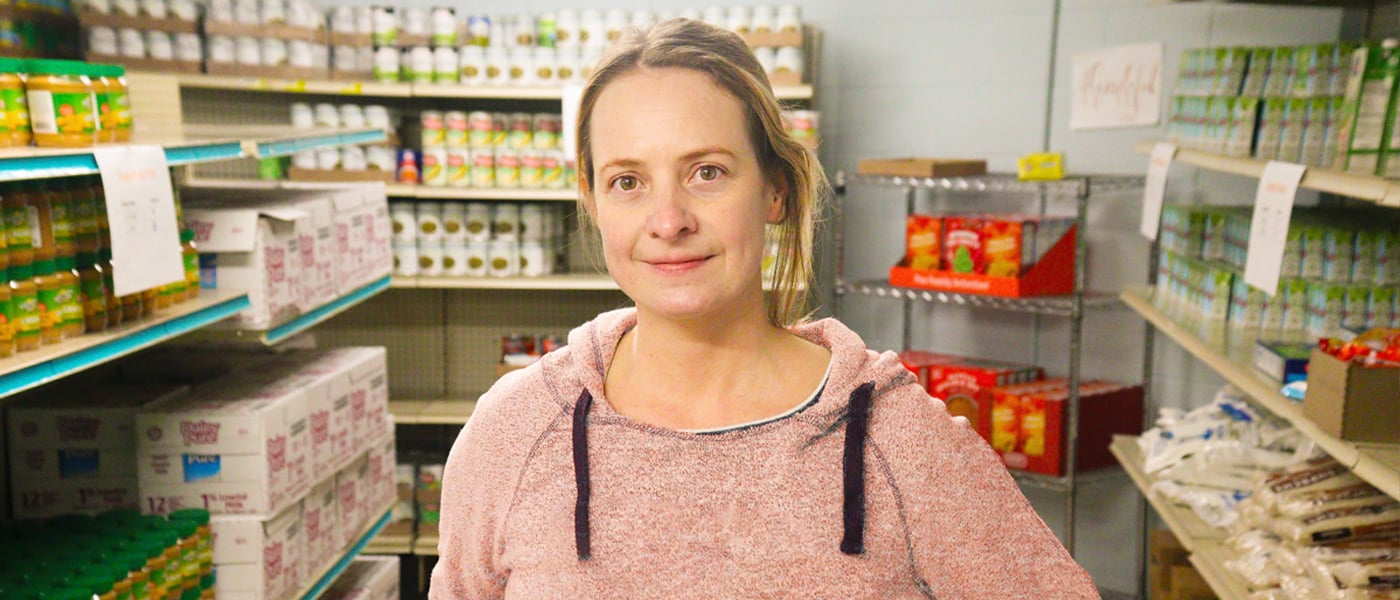 Located in the lower level of Hope House, an emergency shelter and rehousing facility, the Friedens Community Ministries food pantry aims to end hunger, working to ensure people can access the food they desperately need. Friedens operates a group of food pantries across Milwaukee, and the Hope House pantry, located in Milwaukee's near south side, is one of four sites served by the organization. Friedens manages additional pantry locations at Despensa de la Paz (south side), Zion Rock (north side) and the Marcia P. Coggs Center (downtown).
"Our four sites are in different neighborhoods across Milwaukee," says Aleka Shewczyk, Friedens Food Pantries Operations Manager. "Each pantry has a distinct atmosphere and heartbeat." While client demographics are as unique as the diverse neighborhoods each pantry serves, three of Friedens' four pantries have something in common – they are in the Hunger Task Force pantry network, receiving healthy commodity foods from the anti-hunger leader. "Without the partnership with Hunger Task force, we would never be able to do what we do for these neighborhoods. They're absolutely pivotal in what we do."
While Shewczyk joined Friedens just last year, she is no stranger to anti-hunger work in Milwaukee. From 2017-2021, Shewczyk worked at Hunger Task Force as a Farmer and Volunteer Coordinator. A background in vegetable gardening, combined with years crop sharing with a local CSA, provided Shewczyk with an extraordinarily green thumb – perfect for the 208-acre farm that provides 500,000 lbs. of fresh produce to hungry Milwaukee families each year. "I really enjoyed growing food and was able to pair that with a strong desire to serve my community." After several years at the Hunger Task Force Farm, Shewczyk left the fields for a different type of work. "It was time to shift gears, but I still wanted to make sure people had access to nutritious food."
As Operations Manager, Shewczyk oversees Friedens' four pantries, works with volunteers and coordinates all food drives and food-recovery. Hunger Task Force provides 35% of Frieden's food, the largest single contributor of food. Like all its pantry network, Hunger Task Force provides and delivers all its food free of charge to the organization. "The ease of delivery, along with the consistency and quality of food from Hunger Task Force, allows me to focus on operations and serve the community with dignity." In 2021, Friedens served 25,889 individual (8,430 families) across the four sites. The Hope House and Zion Rock pantries are also senior Stockbox sites – providing healthy food every month to low-income seniors 60 and older.
"I learned a lot about the food space in Milwaukee and how food banking works while at Hunger Task Force," she says. Her time at The Farm and in the Hunger Task Force warehouse provided Shewczyk with knowledge on proper food storage, safety measures and inventory management she now utilizes and shares with Friedens' staff and volunteers. "Hunger Task Force allows us to serve the community, meeting the ever-changing needs of Milwaukee," says Shewczyk. "Together we can fight hunger, one hug and head of lettuce at a time."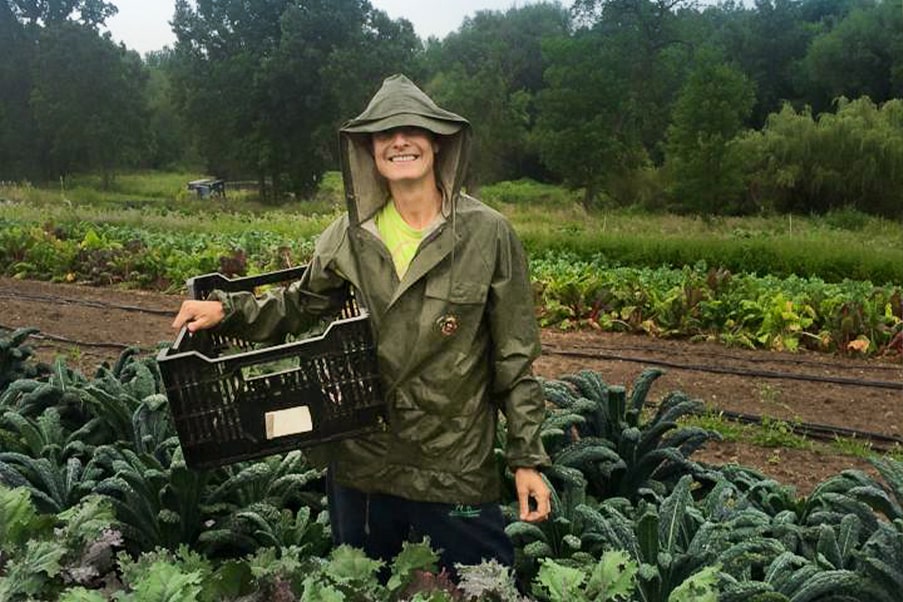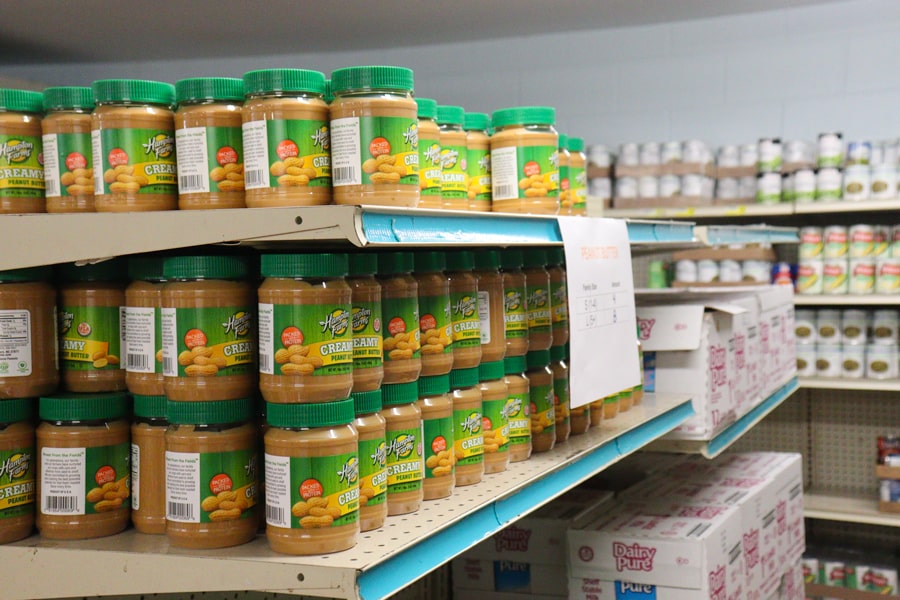 Hunger Task Force is Milwaukee's Free & Local food bank and Wisconsin's anti-hunger leader. The organization provides healthy and nutritious food to hungry children, families and seniors in the community absolutely free of charge. Hunger Task Force was founded in 1974 by a local advocacy group who then formed Milwaukee's first food bank. Today, Hunger Task Force is 100% supported by the community and provides a safety net of emergency food with dignity to a network of 75 food pantries, soup kitchens and homeless shelters. Through legislative analysis, education and community organizing, Hunger Task Force continues to advocate for anti-hunger policy at the local, state and federal level. For more information, visit HungerTaskForce.org.