Palermo's Pizza and Hunger Task Force Host "Easter Baskets for the Hungry"
Palermo's Pizza again partnered with Hunger Task Force for the annual Easter Baskets for the Hungry program. The partnership helps those in need by providing special holiday boxes for local families. Palermo's employees volunteered over two days to both fill and help distribute 500 large boxes with fresh and healthy Easter meal items and additional food to help feed hungry families in Milwaukee. Each box contains a ham, fresh apples, carrots, potatoes and eggs, whole grain pasta, breakfast cereal, peanut butter, Easter treats, Palermo's frozen pizza and much more.
Hunger Task Force worked with its local pantry network to identify 500 families in need who will be recipients of the Easter Boxes and coordinated a drive-thru distribution at the new West Milwaukee headquarters.
Palermo's and Hunger Task Force have partnered on Easter Baskets for the Hungry since 2008. This program is part of a robust year-round effort by Palermo's to alleviate hunger in the Milwaukee area and in communities throughout the Midwest.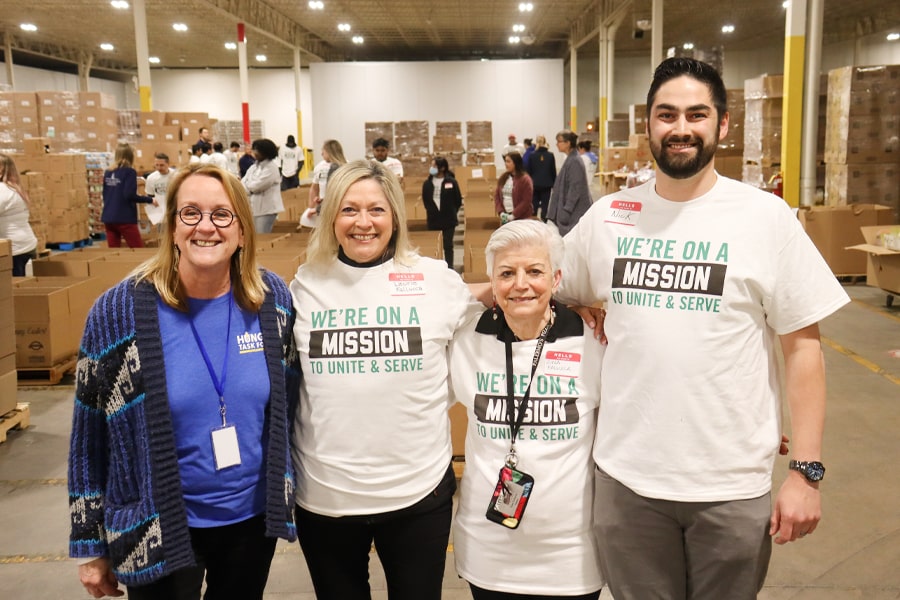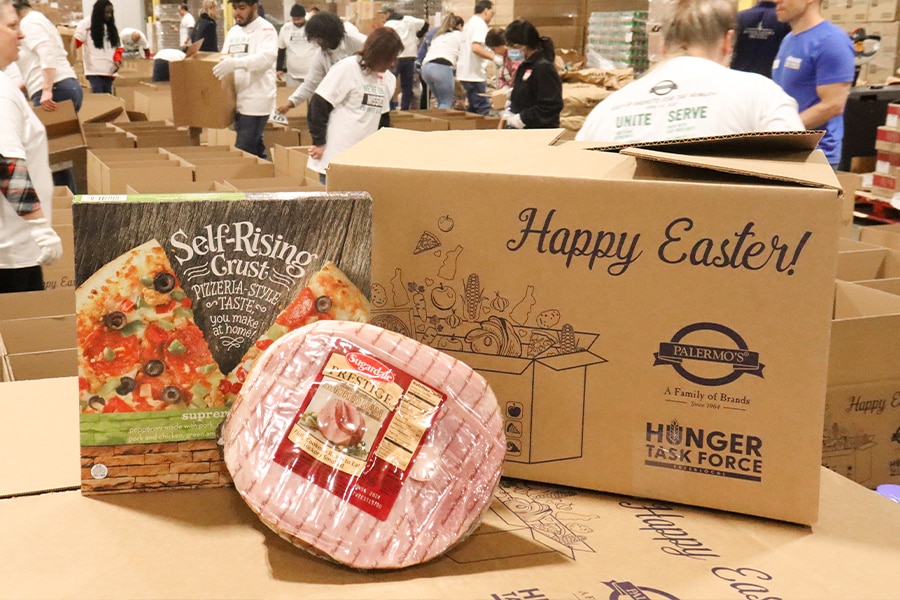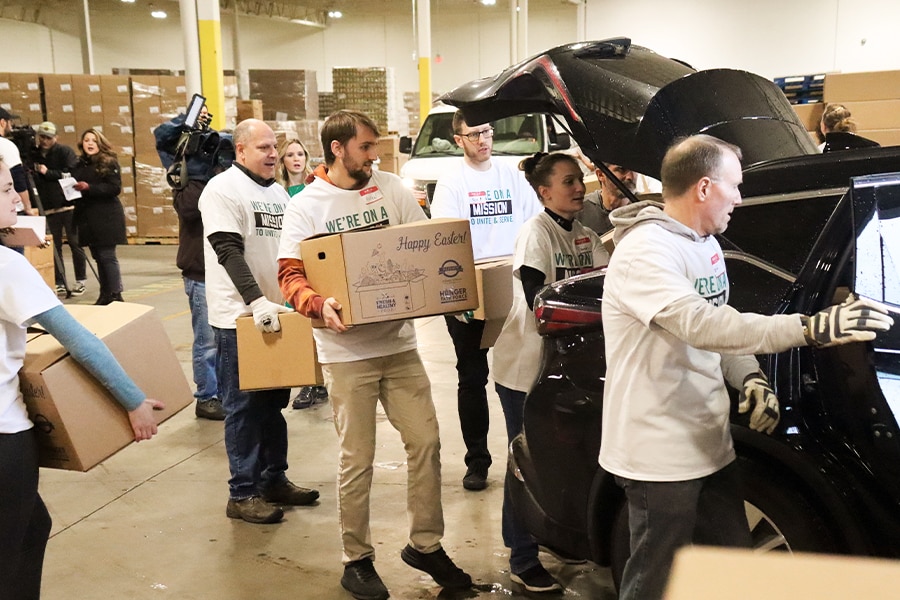 Hunger Task Force is Milwaukee's Free & Local food bank and Wisconsin's anti-hunger leader. The organization provides healthy and nutritious food to hungry children, families and seniors in the community absolutely free of charge. Hunger Task Force was founded in 1974 by a local advocacy group who then formed Milwaukee's first food bank. Today, Hunger Task Force is 100% supported by the community and provides a safety net of emergency food with dignity to a network of 75 food pantries, soup kitchens and homeless shelters. Through legislative analysis, education and community organizing, Hunger Task Force continues to advocate for anti-hunger policy at the local, state and federal level. For more information, visit HungerTaskForce.org.