Meet the new faces of Hunger Task Force
The principal strength of Hunger Task Force is its compassionate and committed staff. This month, Hunger Task Force is proud to announce the addition of three new faces to our Food, Farm and Development teams. We are thrilled to welcome Afi, Chris and Shahree to Hunger Task Force.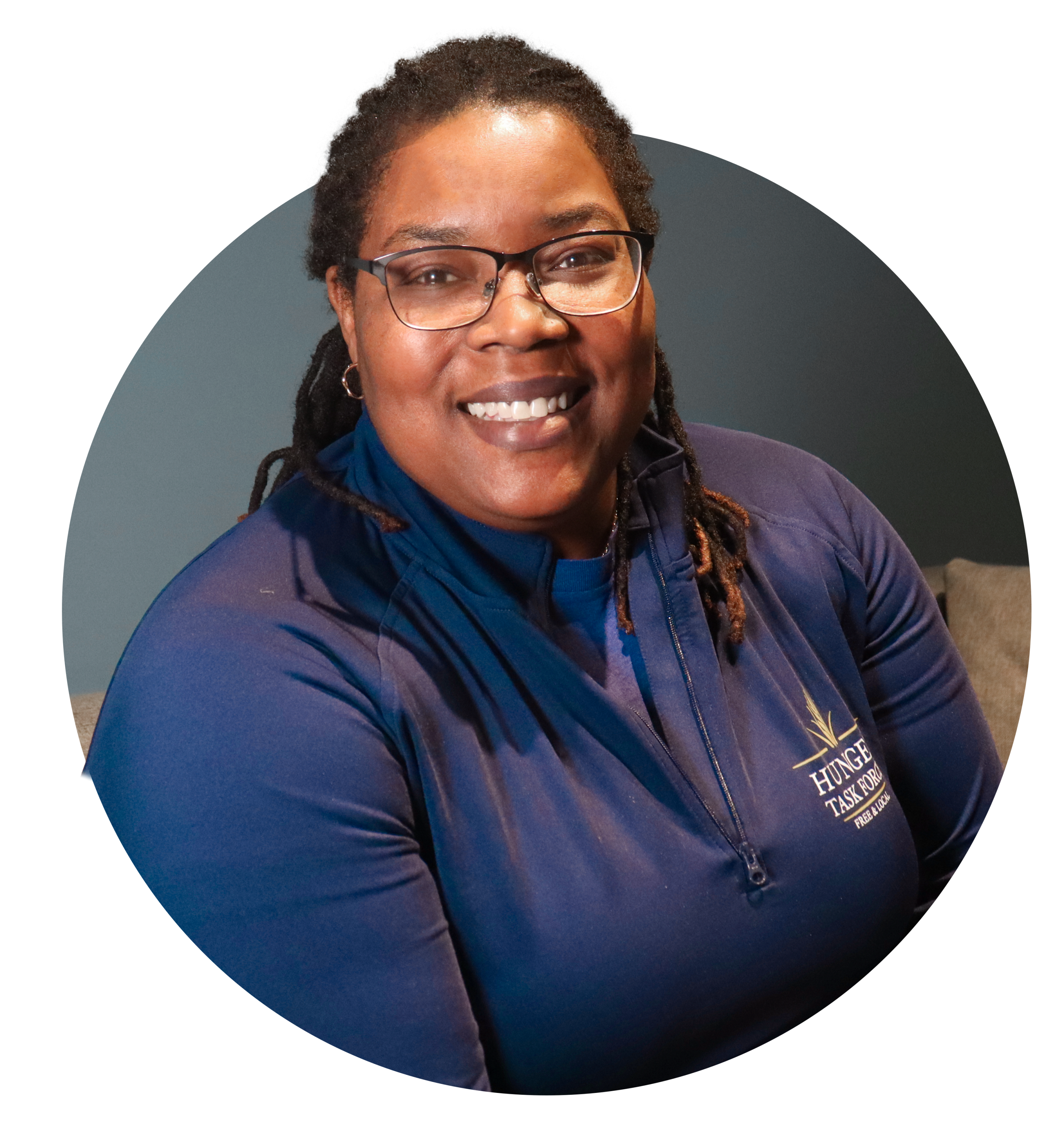 Afi Dobbins-Mays
Site Developer
Afi Dobbins-Mays is no stranger to the Hunger Task Force mission. Before joining the Food Department as our newest Site Developer, Afi served the Milwaukee community as Pastor at Solomon Community Temple and interim Director at Helping Community Food Pantry – one of the 49 pantries in the Hunger Task Force network.
"There is no reason that anyone should be hungry – ever," shares Afi. "I have a real passion to be a change agent for our community."
The Site Developer position supports partnerships with community organizations and builds the capacity of distribution sites and service areas, assuring safe and dignified access to emergency food by hungry people within Milwaukee County.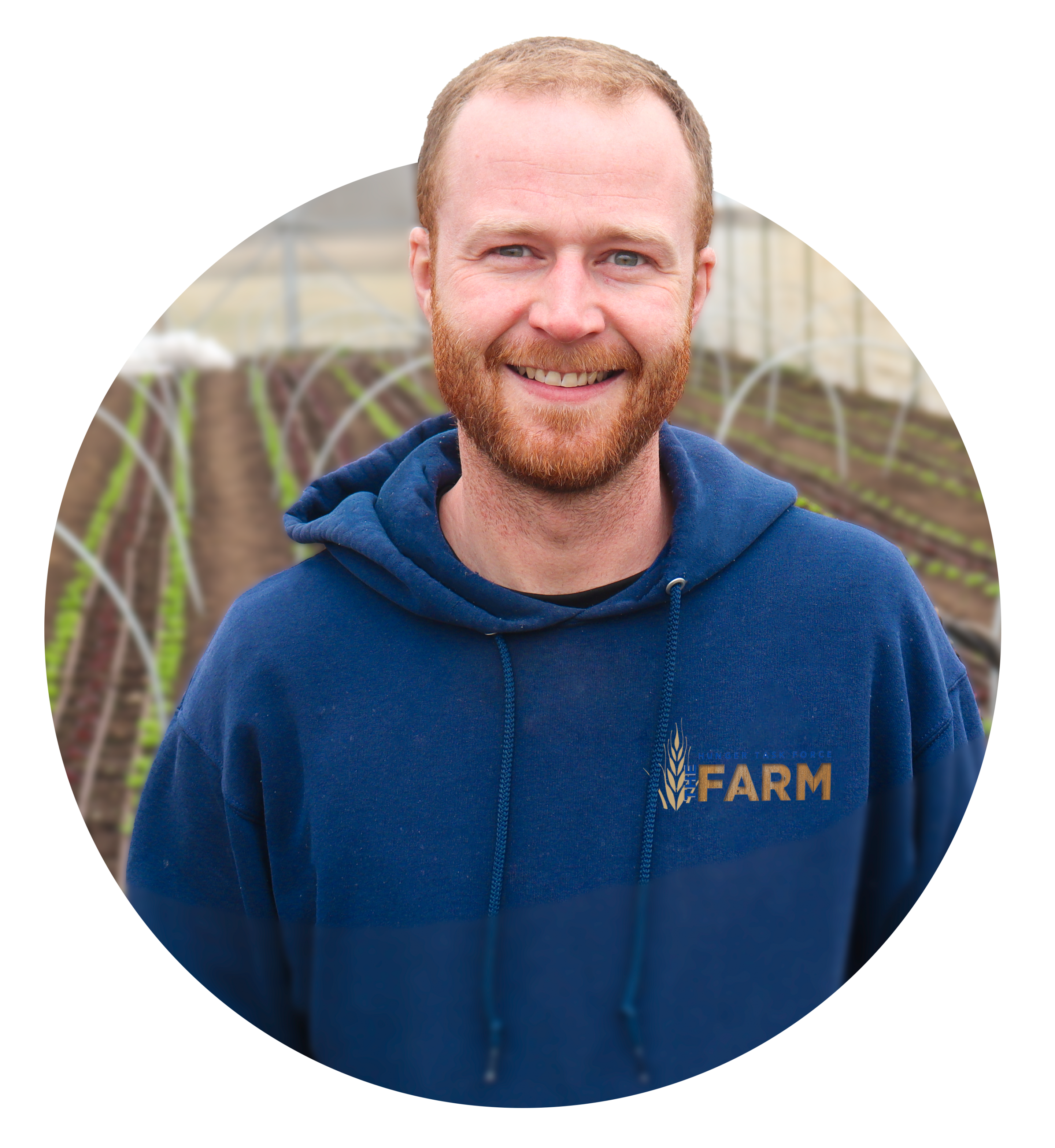 Chris Broms
Beginning Farmer
Chris Broms appreciates working outside. "I happen to enjoy working the land and having dirt under my nails," he says. Chris joins Hunger Task Force as a Beginning Farmer and will be assisting at the Hunger Task Force Farm – a 208-acre farm in the suburb of Franklin, WI – with the planting, maintenance and harvesting of vegetable and fruit crops. The Beginning Farmer will also work closely with the Dietitian Educator to provide hands-on "farm to table" garden-based education to Milwaukee Public Schools (MPS) youth through our Nutrition Education Program.
"Joining Hunger Task Force allows me to spend my day contributing to the greater good and feeding hungry people," says Chris.
Chris brings a wealth of experience working on dairy farms, a sheep ranch and row-crop farms to his new role with Hunger Task Force.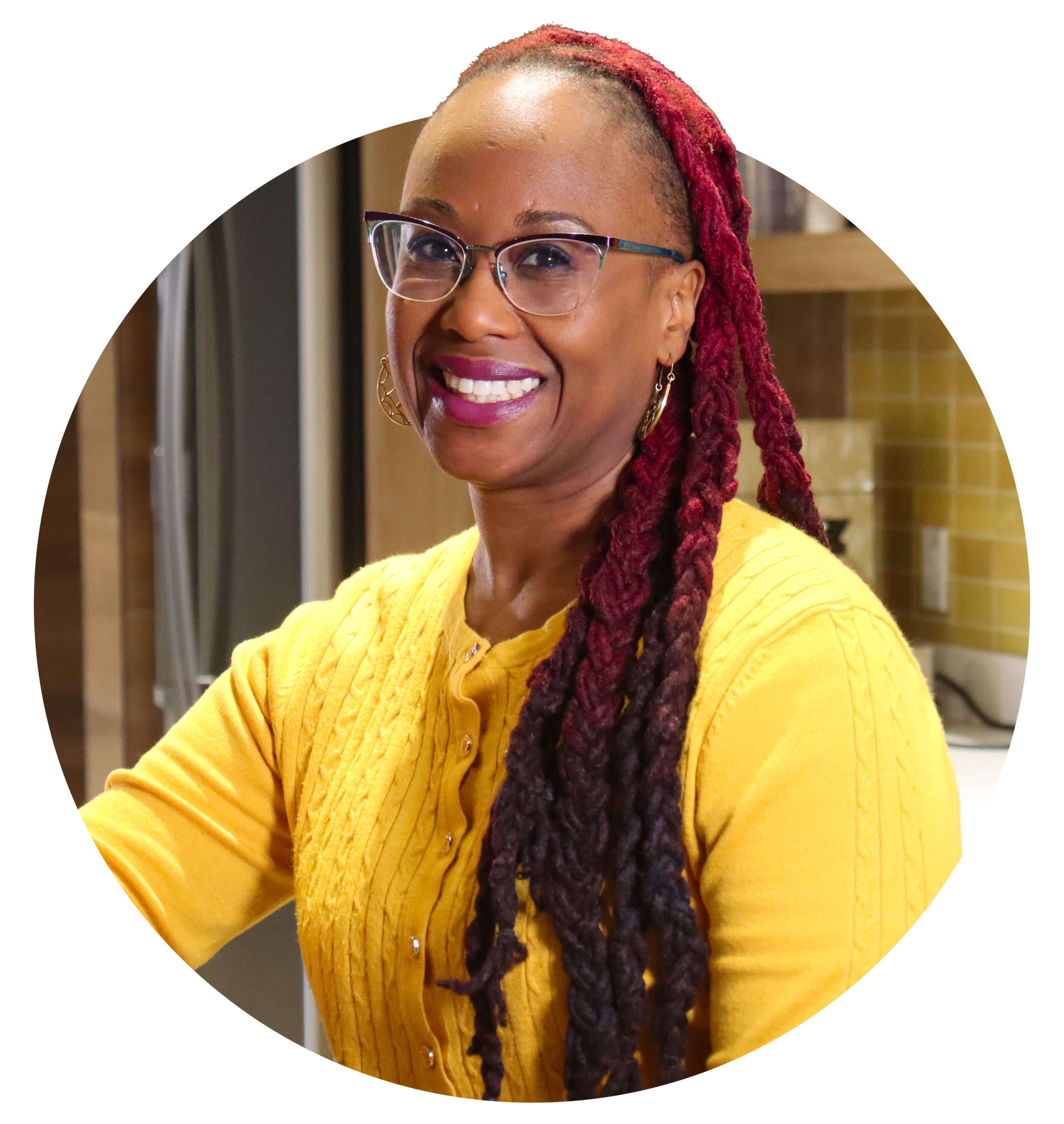 Shahree Douglas
Communications & Marketing Manager
With more than fifteen years of experience in management, PR, communications, marketing and development, Shahree Douglas joins Hunger Task Force as the Communications & Marketing Manager. Shahree is responsible for managing all aspects of the organization's marketing, publications, media, messaging plans, brand and communication. She will also support agency events, donor stewardship efforts and key Development activities.
"I am passionate about empowering people to overcome obstacles they are facing in life that keep them from fulfilling their potential and reaching their goals," says Shahree.
In her free time, Shahree enjoys spending time with her family and husband, three children and dog, music and ethnic festivals and the Milwaukee dining scene.
Hunger Task Force is Milwaukee's Free & Local food bank and Wisconsin's anti-hunger leader. The organization provides healthy and nutritious food to hungry children, families and seniors in the community absolutely free of charge. Hunger Task Force was founded in 1974 by a local advocacy group who then formed Milwaukee's first food bank. Today, Hunger Task Force is 100% supported by the community and provides a safety net of emergency food with dignity to a network of 75 food pantries, soup kitchens and homeless shelters. Through legislative analysis, education and community organizing, Hunger Task Force continues to advocate for anti-hunger policy at the local, state and federal level. For more information, visit HungerTaskForce.org.