Pantry returns to indoor service, allowing clients to select their own food with dignity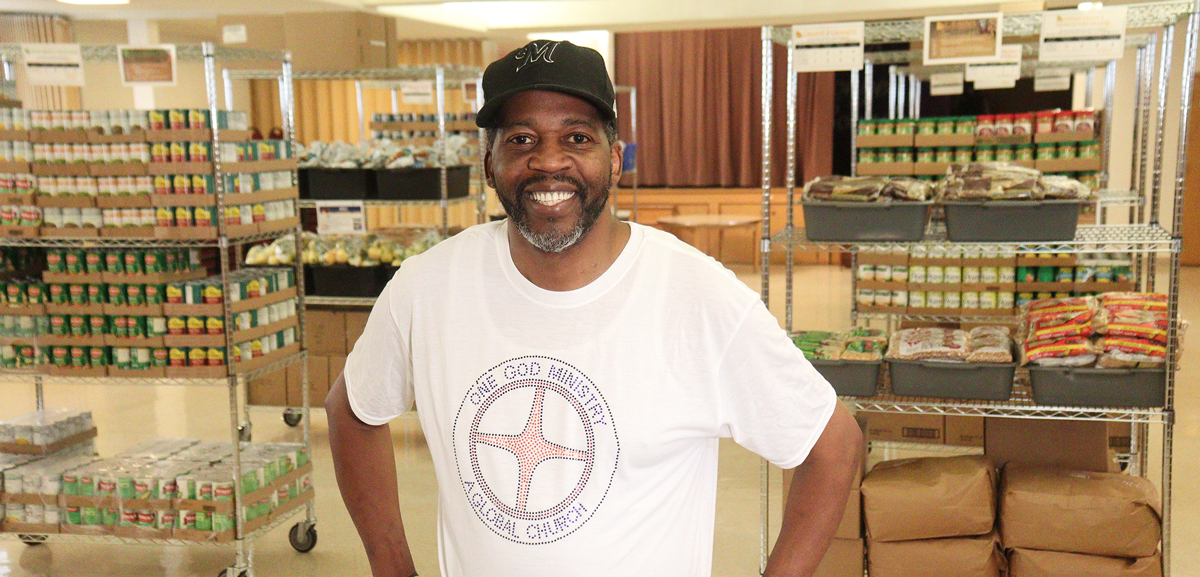 One God Ministry is a global church committed to "extending benevolence to those in need around the world." A member of the Hunger Task Force network since 2018, the One God Ministry food pantry is a beacon of hope and dignity for clients it serves. When One God Ministry joined the food pantry network five years ago, it started distributing food that came through the Trade Mitigation Program (TMP). Soon after, One God Ministry became a Stockbox pick-up point – a program providing monthly, nutritious foods to low-come seniors – and continued to add government commodity goods, infant needs and a clothing bank to their offerings.
"We started small but have been growing steadily," says Dr. Demetrius Robinson, Senior Pastor and Food Pantry Program Director. "We operated a small pantry before partnering with Hunger Task Force, but they have allowed us to expand. The partnership has been invaluable."
Complimenting the Free & Local food resources One God Ministry receives, the pantry receives food safety instruction and in-depth nutrition education from Hunger Task Force, allowing the organization to serve at a higher, more informed level. "One God Food Pantry is a My Plate pantry," says Crystal Custalow, Hunger Task Force Site Developer, "Staff and volunteers have received training on nutrition education based on the MyPlate federal nutrition guidelines." The pantry offers food from all five MyPlate food groups – fruits, vegetables, whole grains, healthy protein and dairy – and provides information and education on healthy eating and nutrition.
The COVID-19 pandemic severely disrupted service for pantries, meal sites and shelters across the Hunger Task Force network – causing long lines, added layers of PPE protection and servicing clients at a six-foot distance. Since 2020, One God Ministry has been feeding their community from doorways, distributing pre-packed food boxes to hungry neighbors. "Serving from the door, there was no personal touch or ability to share in an experience with our clients," shares Dr. Robinson. "Now, people are able to return to the pantry and utilize the choice-model to get what they need." Retuning to indoor service has provided more confidentiality for clients seeking help during a time of great need and has created the opportunity for pantry guests and resource providers to build more connected, authentic relationships.
In addition to returning to indoor service, One God Ministry embraced food choice – a service model they had initiated before the pandemic. The choice-model allows pantry guests to select culturally appropriate foods, meet individual health and dietary needs and select foods that are familiar and enjoyed just as they would in a grocery store. "If you receive a pre-packed bag, you may receive items you already have, items you are unfamiliar with, or foods you may be unable to eat for health reasons," shares Crystal. "If you can choose your foods, you can select foods that align with your existing diet and pick foods that you feel confident cooking and enjoying."
One God Ministry assists a wide variety of clients, serving nearly 700 individuals each month. Providing service to several zip codes that border the pantry's northwest Milwaukee location, One God Ministry assists a spectrum of ethnicities, first-time clients, emergency calls connecting through 2-1-1, large families, seniors and veterans, to name a few. "Most people have different tastes," shares Dr. Robinson. "The choice model provides clients with more options and helps eliminate waste."
The food pantry at One God Ministry is one of many sites that has adopted this dignified approach to serving Milwaukee's most vulnerable. "I hope our site can serve as a model as to what can happen when you follow the program as prescribed," shares Dr. Robinson. "Our clients truly appreciate actually choosing the things they want. It gives them more of a shopping feel, rather than handout feel."
The One God Ministry food pantry is open Tuesdays, Thursdays and Saturdays. For more information, visit www.onegodministry.org.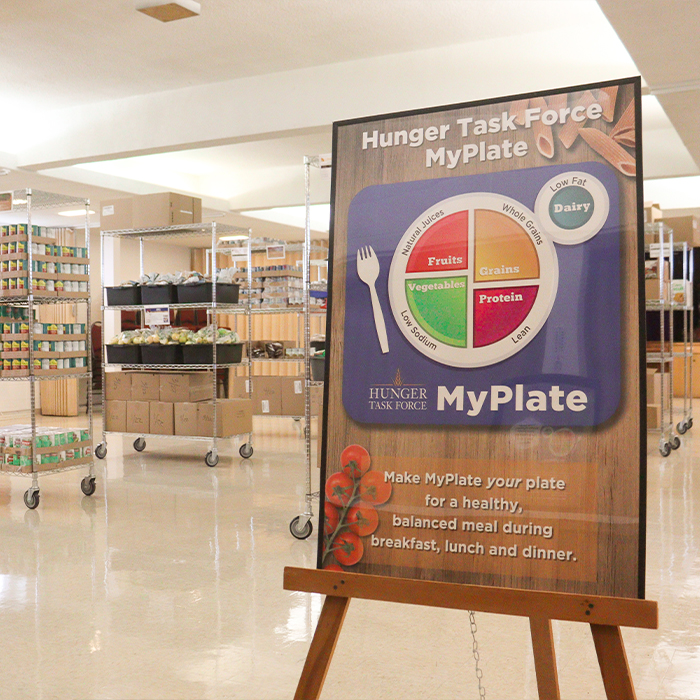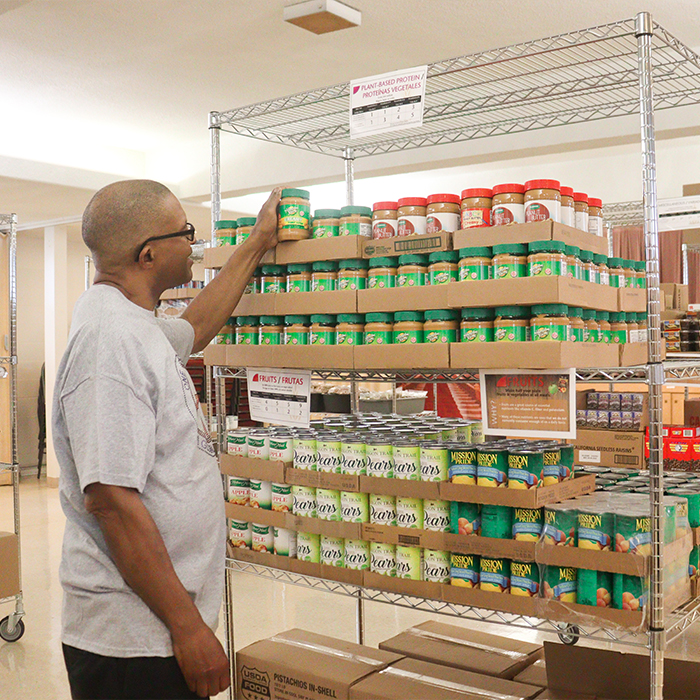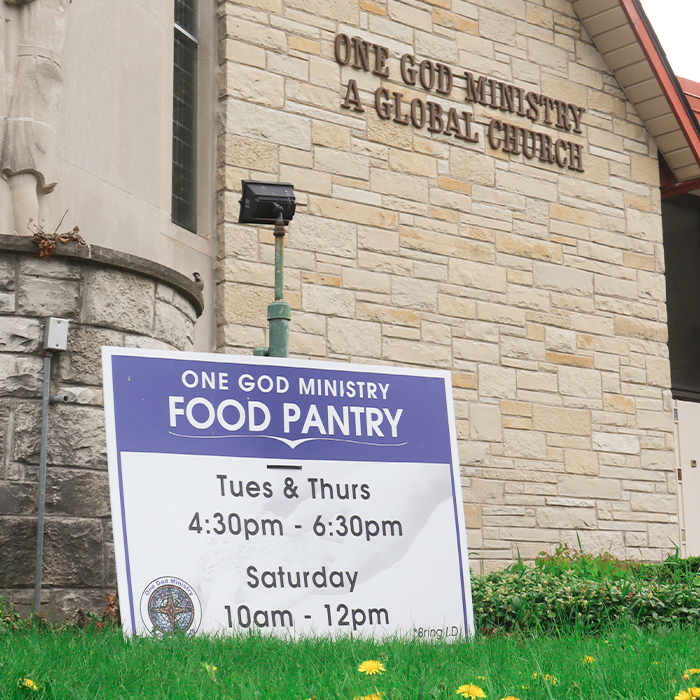 Hunger Task Force is Milwaukee's Free & Local food bank and Wisconsin's anti-hunger leader. The organization provides healthy and nutritious food to hungry children, families and seniors in the community absolutely free of charge. Hunger Task Force was founded in 1974 by a local advocacy group who then formed Milwaukee's first food bank. Today, Hunger Task Force is 100% supported by the community and provides a safety net of emergency food with dignity to a network of 75 food pantries, soup kitchens and homeless shelters. Through legislative analysis, education and community organizing, Hunger Task Force continues to advocate for anti-hunger policy at the local, state and federal level. For more information, visit HungerTaskForce.org.