Baird continues tradition of service during annual Baird Gives Back Week

Baird has been a supporter of Hunger Task Force for nearly 30 years. Founded in in Milwaukee, Wisconsin, Baird is an employee-owned financial services company providing individuals, families and organizations with trusted advice and services to build financial strength and stability. Baird supports their associates' passion for service by matching individual donations, hosting workplace giving programs, backing deserving causes through Baird Foundation and supporting employee volunteer efforts.
Through their annual Baird Gives Back Week program, organized by the Baird Gives Back Associate Resource Group (ARG), the firm provides employees with a robust selection of hands-on volunteer opportunities. The ARG's mission is to broaden and deepen associates' involvement in volunteer opportunities, career networking and advancement activities in their local communities.
"Baird's commitment to the communities in which its associates live and work is core to our culture and brand. The Baird Gives Back promotes comradery, networking and philanthropy," shares Lacey Falk, Baird Gives Back Chair. "Organizing and coordinating this initiative is done on top of our day jobs – this goes to show how much we really love it." 
Hunger Task Force looks forward to Baird Gives Back week each year. "We know we can rely on countless engaged, passionate volunteers from Baird," says Kyle Buehner, Hunger Task Force Community Relations Manager. "Their volunteers are essential to helping us pack Stockboxes for seniors, assisting famers out at the Hunger Task Force Farm and sorting thousands of pounds of donated food."
This year, nearly 100 Baird volunteers assisted Hunger Task Force during Baird Gives Back Week. Employees donning their signature blue tees volunteered in teams at the Hunger Task Force Farm and Volunteer Action Center. These focused efforts compliment Baird's larger commitment to supporting Hunger Task Force on a regular basis. In the last year – outside of Baird Gives Back Week – volunteers have logged 250+ service hours with Hunger Task Force. Since last June, Baird volunteers have packed 2,800 Stockboxes, given a generous amount of time and effort at The Farm and raised over $1,000 through a virtual food drive. "Baird's continued commitment to the community goes a long way in helping Hunger Task Force remain a Free & Local food bank," shares Buehner.
Rachel Berkowitz, Baird Gives Back Week Co-Chair is extremely proud of her employer and coworkers for their commitment to this annual program. "Baird Gives Back week is the perfect example of what makes the firm such a special place to work. Our associates care deeply about giving back to their communities, and Baird gives us the tools to do so."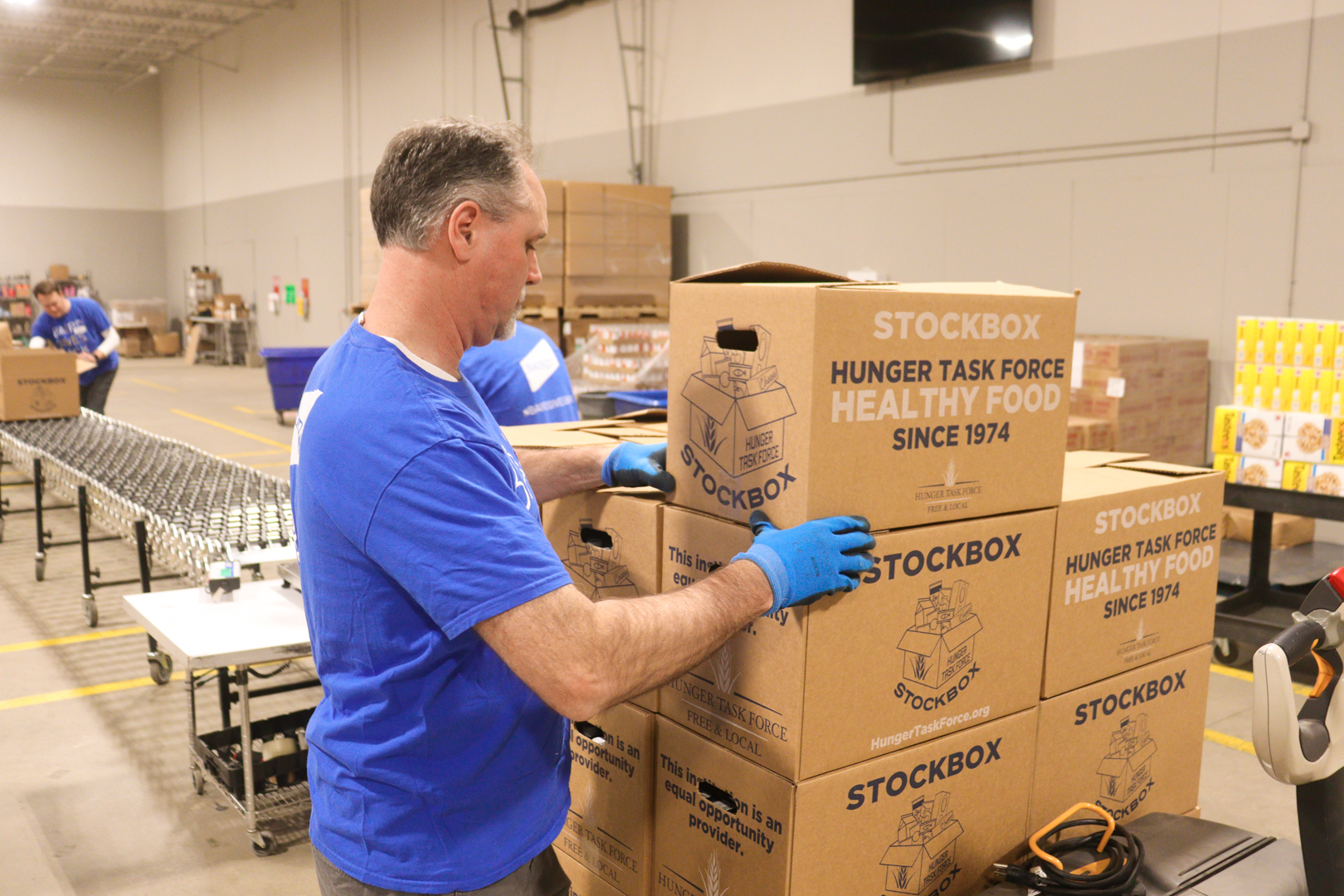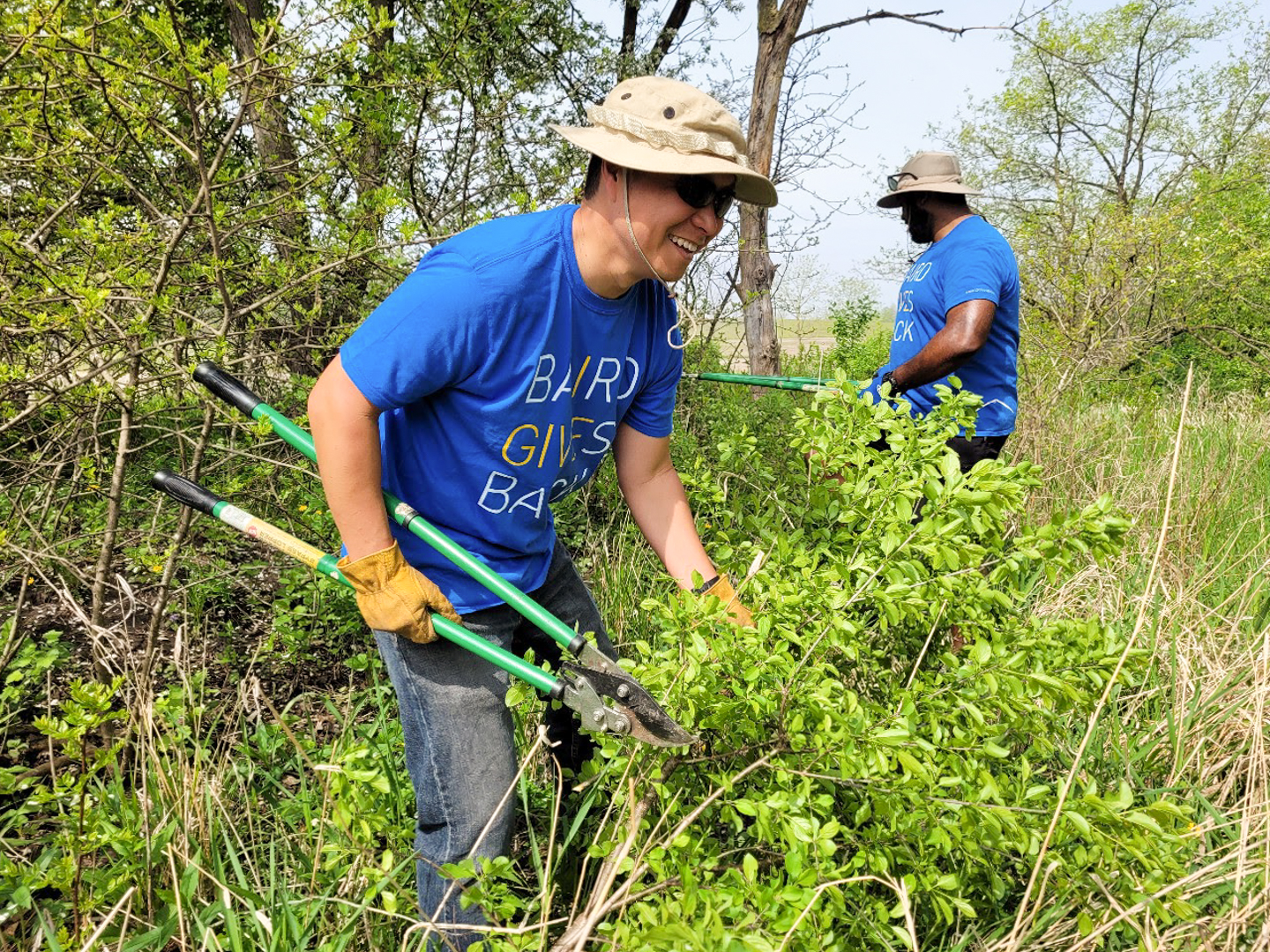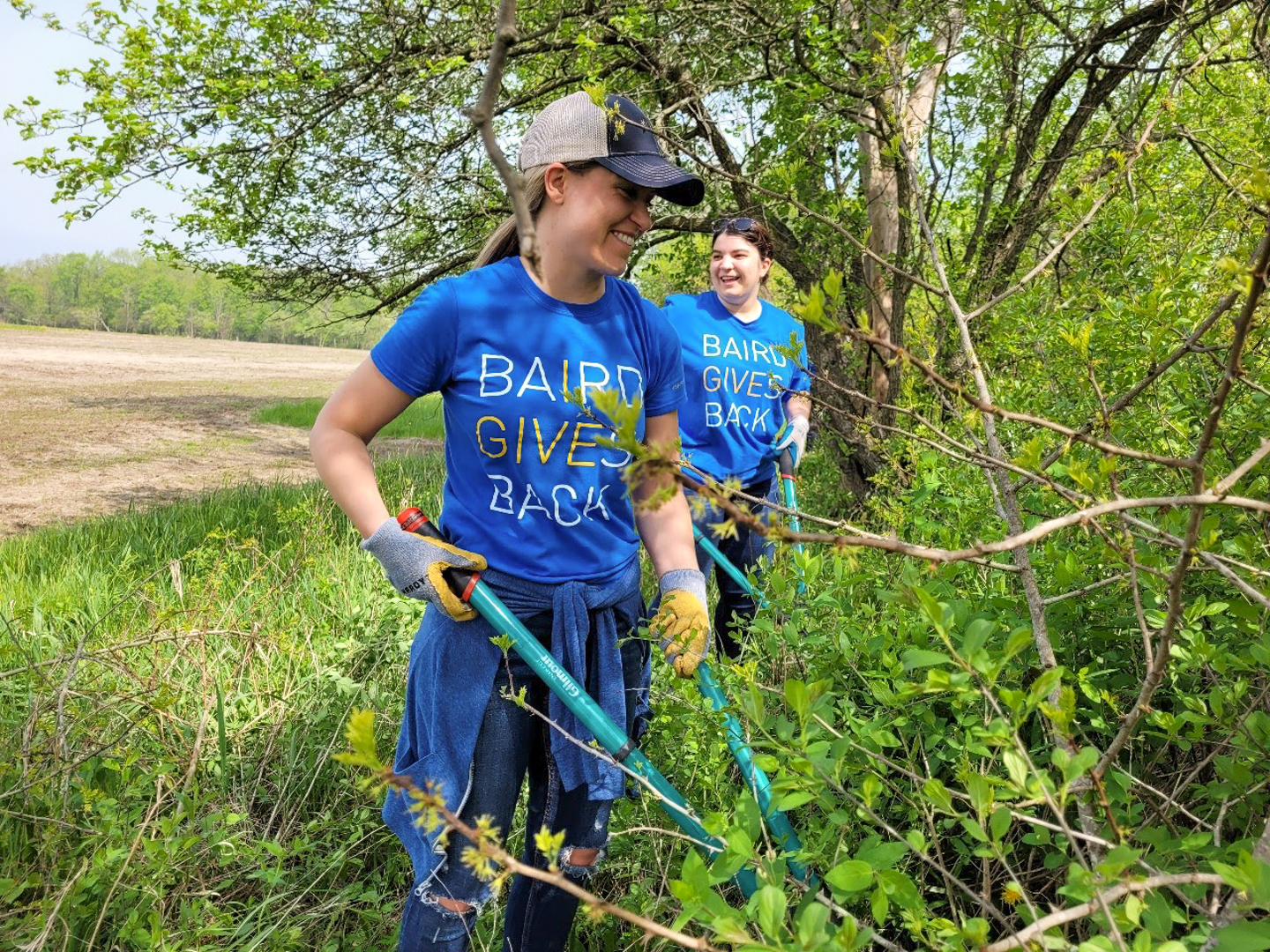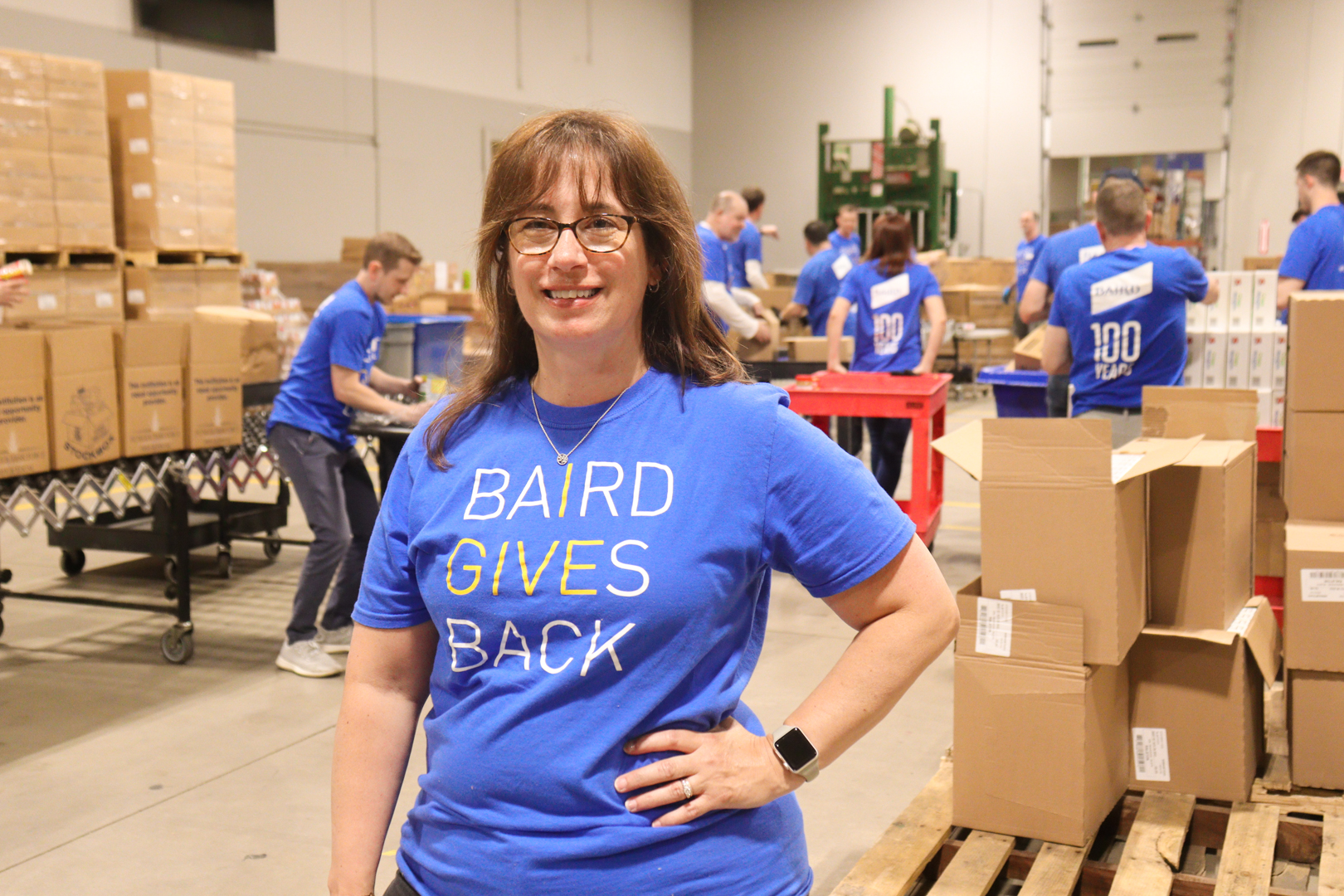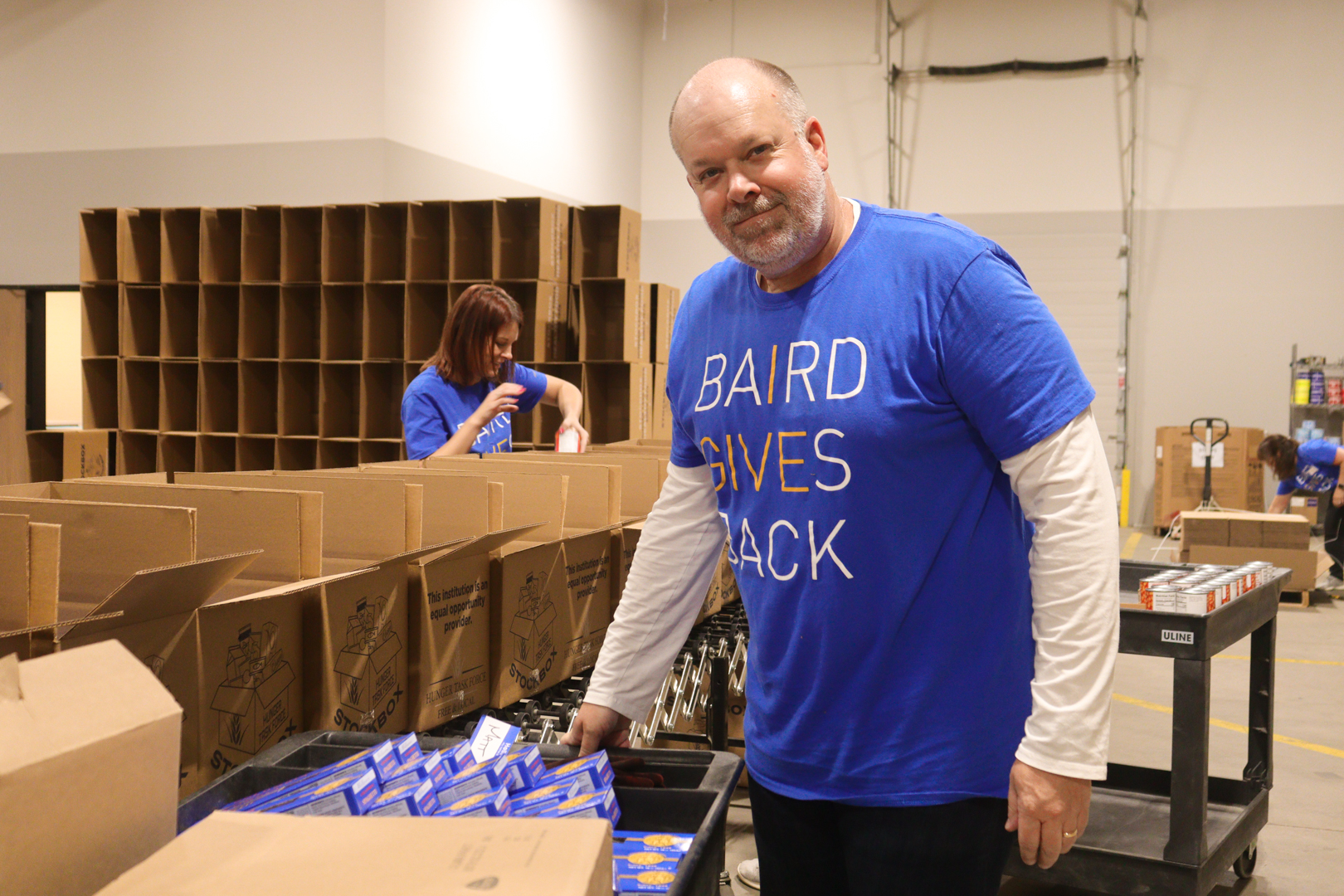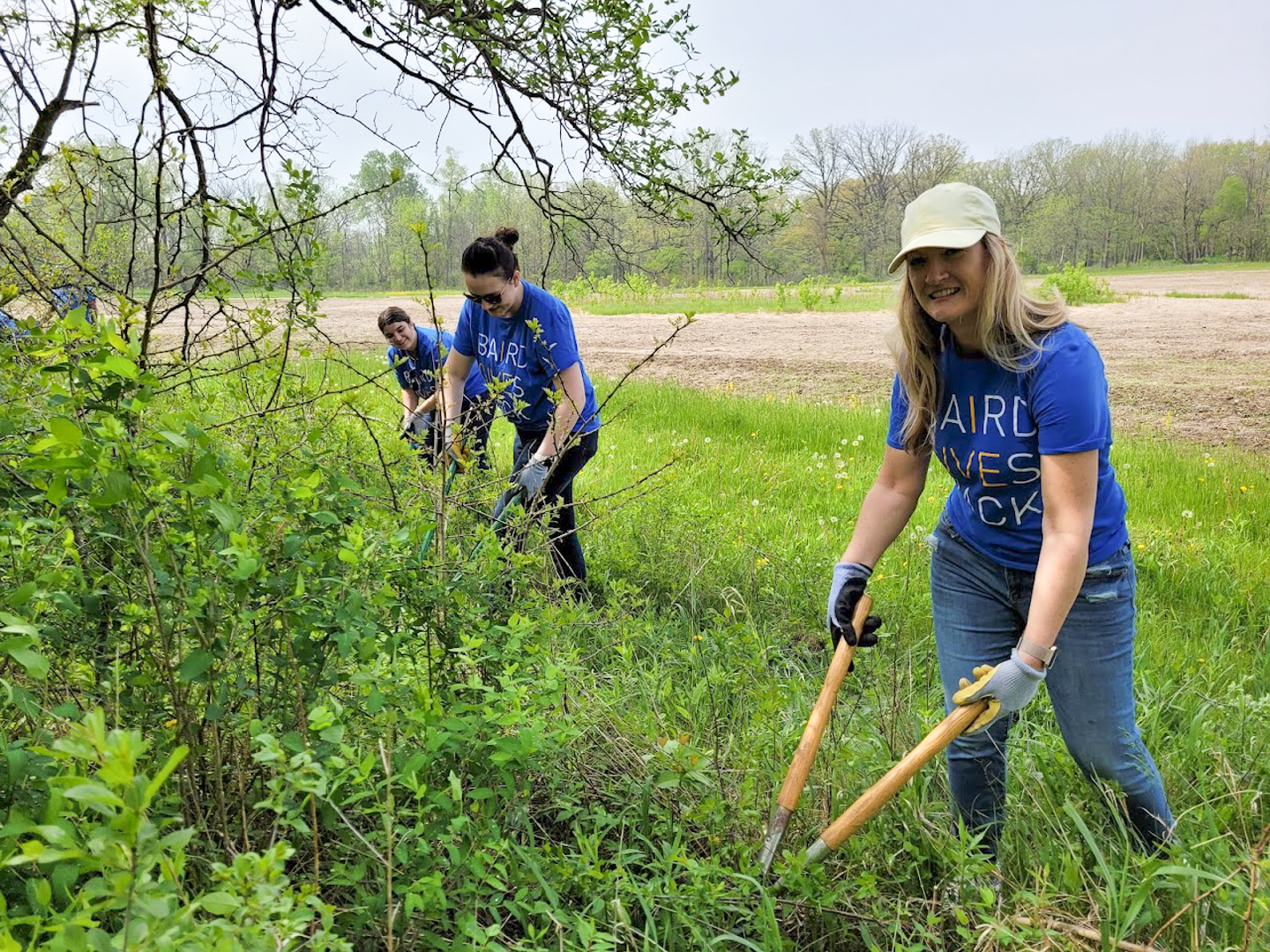 Hunger Task Force is Milwaukee's Free & Local food bank and Wisconsin's anti-hunger leader. The organization provides healthy and nutritious food to hungry children, families and seniors in the community absolutely free of charge. Hunger Task Force was founded in 1974 by a local advocacy group who then formed Milwaukee's first food bank. Today, Hunger Task Force is 100% supported by the community and provides a safety net of emergency food with dignity to a network of 75 food pantries, soup kitchens and homeless shelters. Through legislative analysis, education and community organizing, Hunger Task Force continues to advocate for anti-hunger policy at the local, state and federal level. For more information, visit HungerTaskForce.org.