Meet the new faces of Hunger Task Force
The principal strength of Hunger Task Force is its compassionate and committed staff. As an anti-hunger organization, Hunger Task Force commits to hiring staff with an array of skills, talents and the cultural competence to best serve our diverse community. We are proud to announce the addition of three new faces to Advocacy and Administration teams. Please join us in welcoming Chelvast, Joe and Qadir to Hunger Task Force!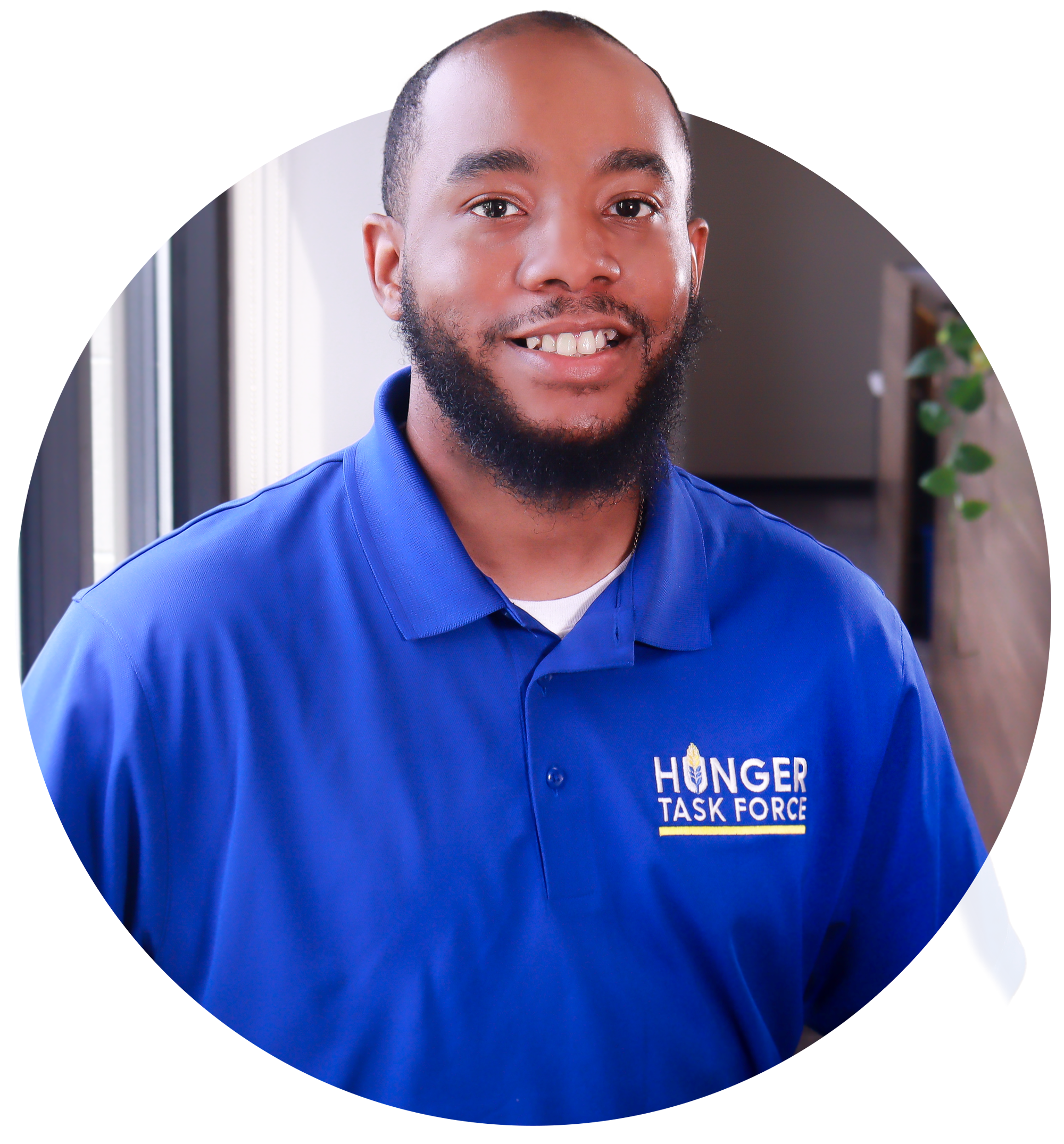 Chelvast Brown
FoodShare Advocate
"I want to do work that really helps people," shares Chelvast Brown, Hunger Task Force's newest FoodShare Advocate. Born and raised in Milwaukee, Chelvast joins the Hunger Task Force ACCESS Team with years of experience assisting Milwaukee's most vulnerable as an Income Maintenance Specialist at the Milwaukee County Department of Health and Human Services (DHS). "I get to use all of my skills, policy knowledge and experience at DHS to help families, seniors and families access food benefits they qualify for," says Chelvast.
Before shifting to roles in human services, Chelvast began his career working jobs in sales and information technology. "I realized IT wasn't my passion," recalls Chelvast. "I enjoy helping people."
As a FoodShare Advocate, Chelvast will assist clients with applying for and maintaining FoodShare benefits. FoodShare Advocates also connect Milwaukee families to other federal nutrition programs for which they may quality. "Our team at Hunger Task Force is dedicated to the work, and we're all very passionate about providing the best service possible," says Chelvast. "We want to make sure clients are receiving benefits they are eligible for."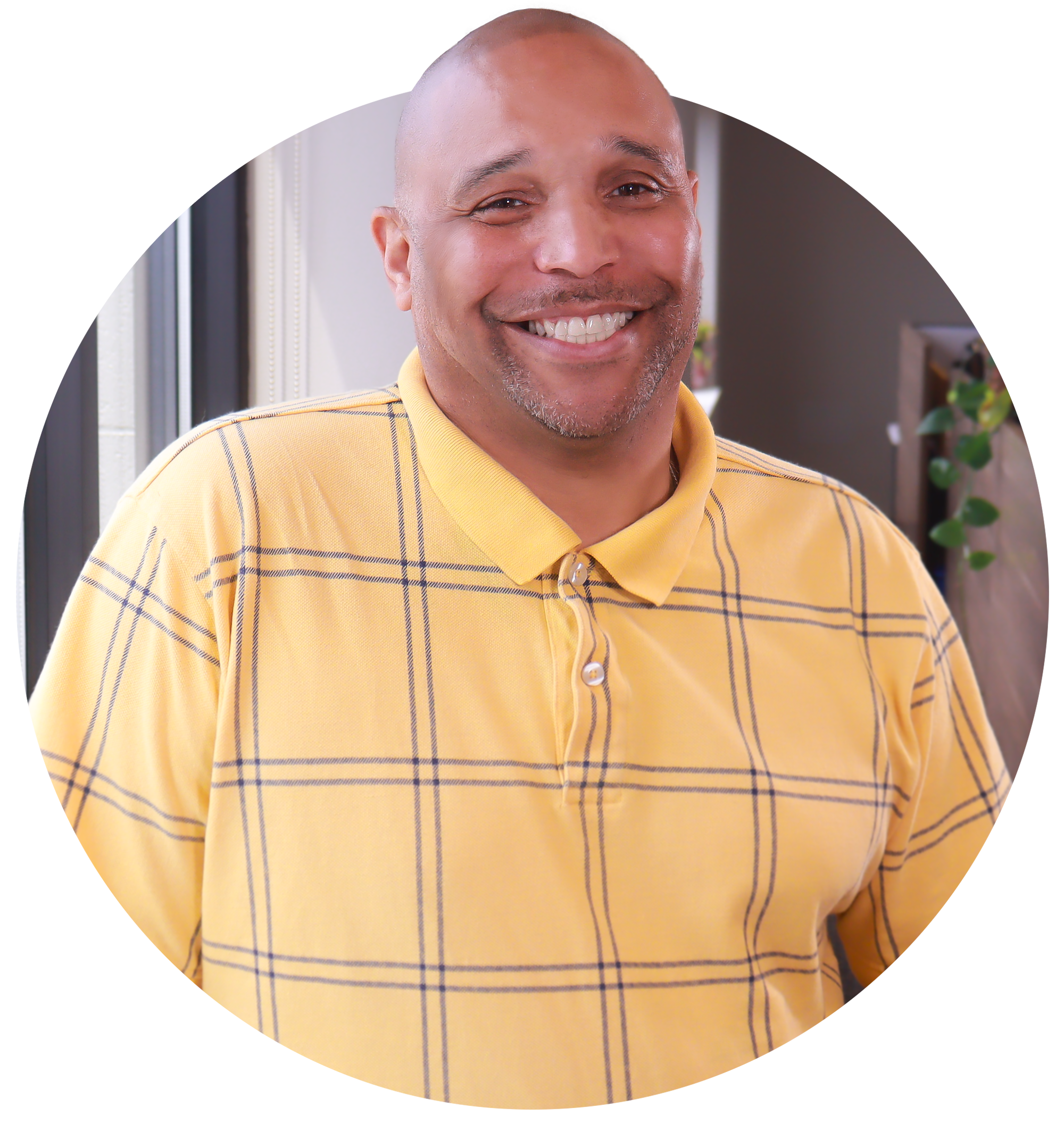 Joe Jefferson
IT Support Specialist
With more than fifteen years of experience in information technology, Joe Jefferson joins Hunger Task Force as the IT Support Specialist.
An educator at heart, Joe began his career in the classroom. "I have taught at the elementary, middle school and high school levels," he reflects, "but I always had a knack for computers." While teaching full-time at the Archdiocese of Milwaukee, Joe took on information technology responsibilities at the organization. He fortified his skills through several certificate courses and a master's degree in Information Technology, allowing him to transition away from the classroom to a position overseeing IT at the Archdiocese. Since that role, Joe has grown his IT career at organizations spanning industries from education, to food production to healthcare.
"I grew up in the inner-city Milwaukee to a single parent. We struggled. I wanted a workplace where I knew my work mattered," shares Joe. At Hunger Task Force, Joe will oversee information security, onboard new staff, train existing staff on IT best practices and new technology, coordinate servers, storage and cloud management and liaison with contracted IT support for the organization.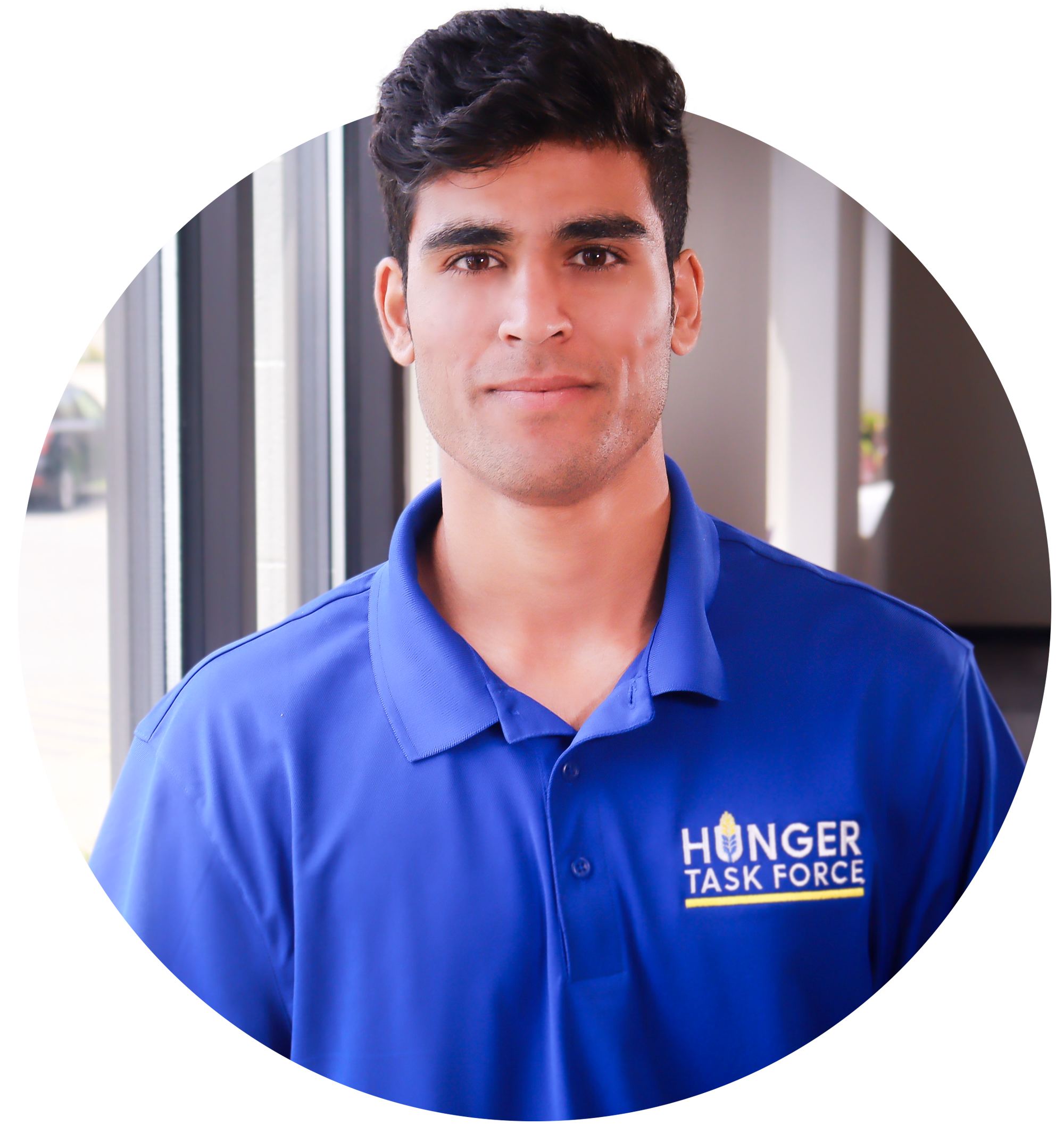 Qadir Shah Hotak
FoodShare Advocate
Hunger Task Force is excited to welcome Qadir Shah Hotak to our Advocacy Department. As a FoodShare Advocate on our ACCESS Team, Qadir will assist clients with applying for and maintaining FoodShare benefits. Qadir – who speaks both Pashto and Dari – will be able to interpret for relocated families and assist Afghan clients in accessing food and other resources as they settle into their new homes across the Greater Milwaukee Area.
 "I heard about Hunger Task Force and was impressed by the assistance they were providing to refugees," shares Qadir.
To escape the escalating conflict in his homeland of Afghanistan, Qadir and several members of his family relocated to the United States in 2021. Earlier this year, he moved from New Jersey, where he was previously translating for a refugee assistance agency, to Wisconsin to live with his brother who was working for the U.S. Army and Manpower. "I am happy to be here," shares Qadir, "and I am proud to be helping others."
Hunger Task Force is Milwaukee's Free & Local food bank and Wisconsin's anti-hunger leader. The organization provides healthy and nutritious food to hungry children, families and seniors in the community absolutely free of charge. Hunger Task Force was founded in 1974 by a local advocacy group who then formed Milwaukee's first food bank. Today, Hunger Task Force is 100% supported by the community and provides a safety net of emergency food with dignity to a network of 75 food pantries, soup kitchens and homeless shelters. Through legislative analysis, education and community organizing, Hunger Task Force continues to advocate for anti-hunger policy at the local, state and federal level. For more information, visit HungerTaskForce.org.