Volunteer of the Month: Northwestern Mutual | September 2022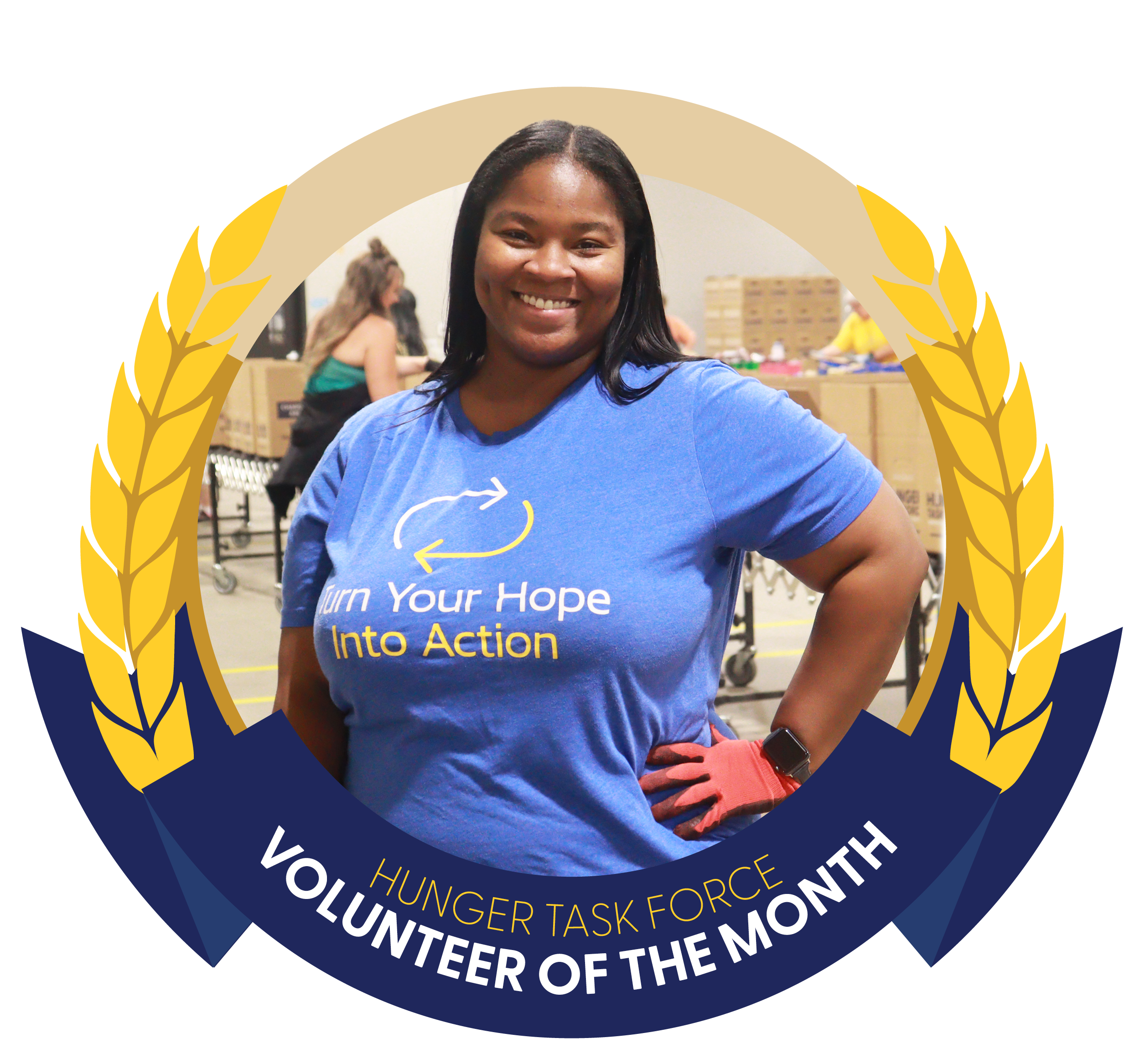 Each month Hunger Task Force is honored to recognize an individual or organization that goes above and beyond in their service to the organization.
Hunger Task Force relies on the help of more than 16,000 generous volunteers every year. From food sorting and building healthy food boxes for seniors to helping individuals shop the Mobile Market and harvesting at The Farm, volunteers help Hunger Task Force feed people today and support our work in ending future hunger.
Northwestern Mutual has become a regular presence at the Hunger Task Force Farm and Volunteer Action Center. In the last year, 164 Northwestern Mutual volunteers have served over 500 hours with Hunger Task Force. Last month alone, 94 team members from NWM packed 960 Stockboxes, collected 30,000 pounds of peanut butter at the Wisconsin State Fair and harvested over 15,000 pounds of cabbage at The Farm! We couldn't be happier to honor our friends at Northwestern Mutual as Volunteer(s) of the Month for September 2022.
Why is it important to your organization to give back?
Our company, through the Northwestern Mutual Foundation, is committed to improving the lives of children and families in need through financial support, volunteerism and collaboration with community partners. Our employees and financial advisors nationwide are key to helping us bring our mission to life, actively working to deepen hands-on engagement within the community through various volunteer activities year-round, including skills-based experiences, virtual events, supply drives, fundraising campaigns and more.
How does volunteering as an organization affect the culture of your workplace?
Giving a small amount of your time volunteering at Hunger Task Force can help so many people. It is an opportunity to connect with our coworkers and foster an attitude of gratitude knowing that we are blessed to work for a great employer that values giving back and actively connects its employees to impactful volunteer opportunities.
What's been your most memorable experience volunteering? What types of activities have you participated in?
According to Northwestern Mutual employee Debbie Kitzke, who frequently volunteers for Hunger Task Force's food bin sorts and senior box builds, the box builds are her favorite. Debbie shared "Every single person is important and busy the whole time. It truly exemplifies 'many hands make light work.' After a shift, you leave feeling tired, but when you realize just how many boxes your group was able to complete – there is a huge feeling of accomplishment knowing the impact we will have on so many people."
Why do you continue to support Hunger Task Force?
Northwestern Mutual is a longstanding partner of Hunger Task Force, collaborating on initiatives like providing children and families in Milwaukee's Amani neighborhood with access to nutritious meals, a critical element of fostering healthy and thriving youth in three underserved communities: Amani, Metcalfe Park and Muskego Way.
As for Debbie personally, she noted she continues to volunteer with Hunger Task Force because of "the feeling of accomplishment at the end of shift. I know my time is very well spent there and I like knowing that I'm doing my part to help make sure hungry children, families and seniors in our community are fed."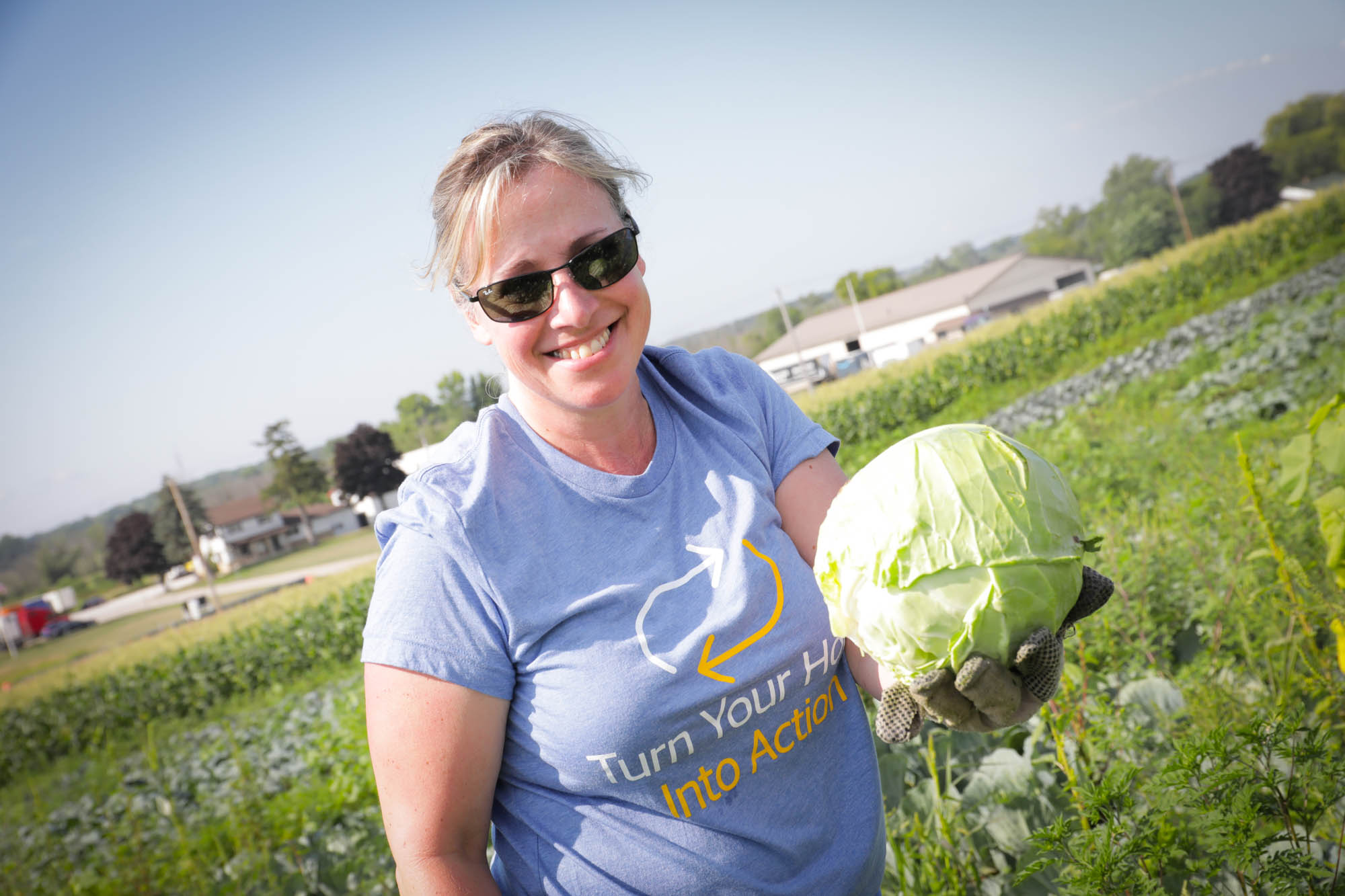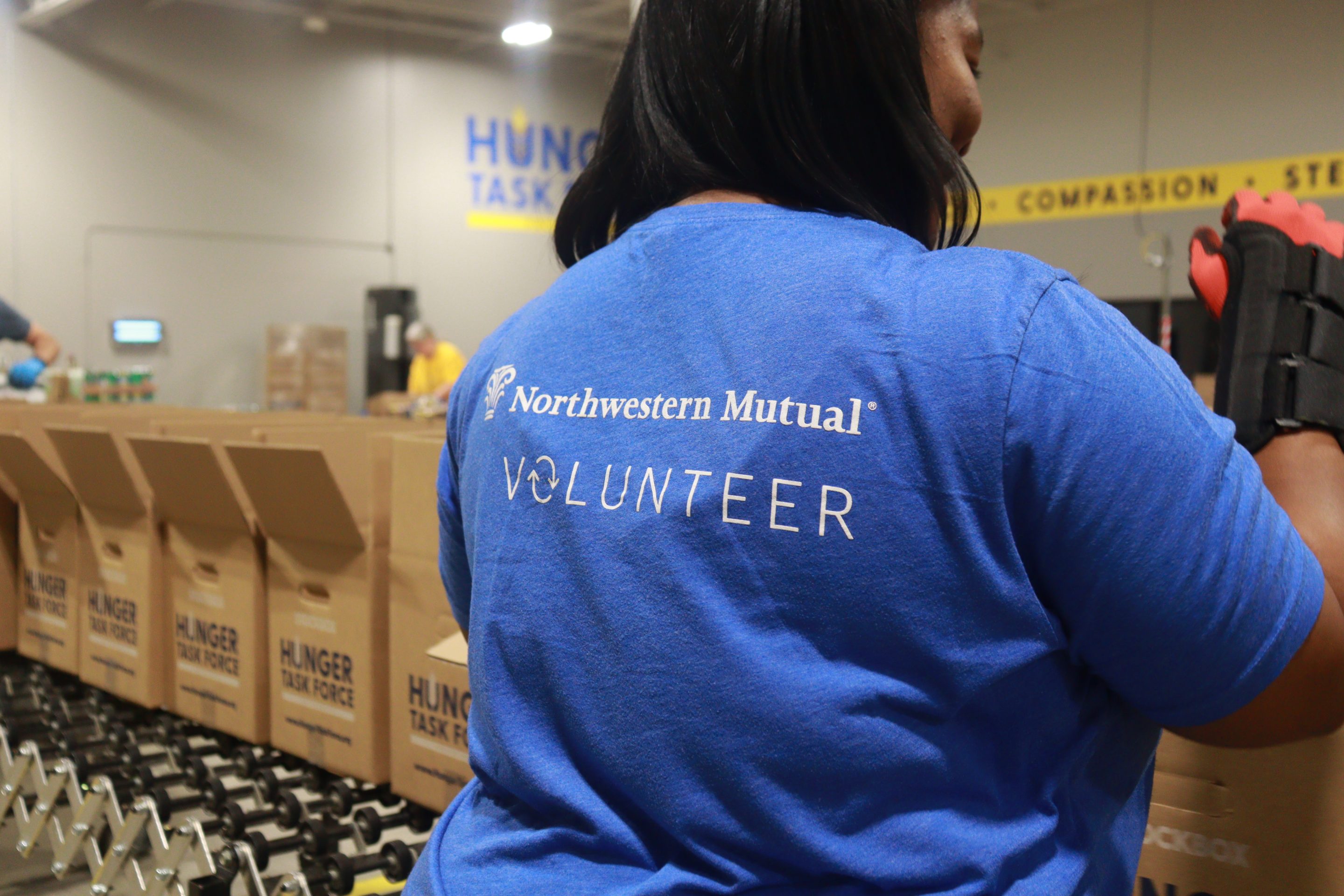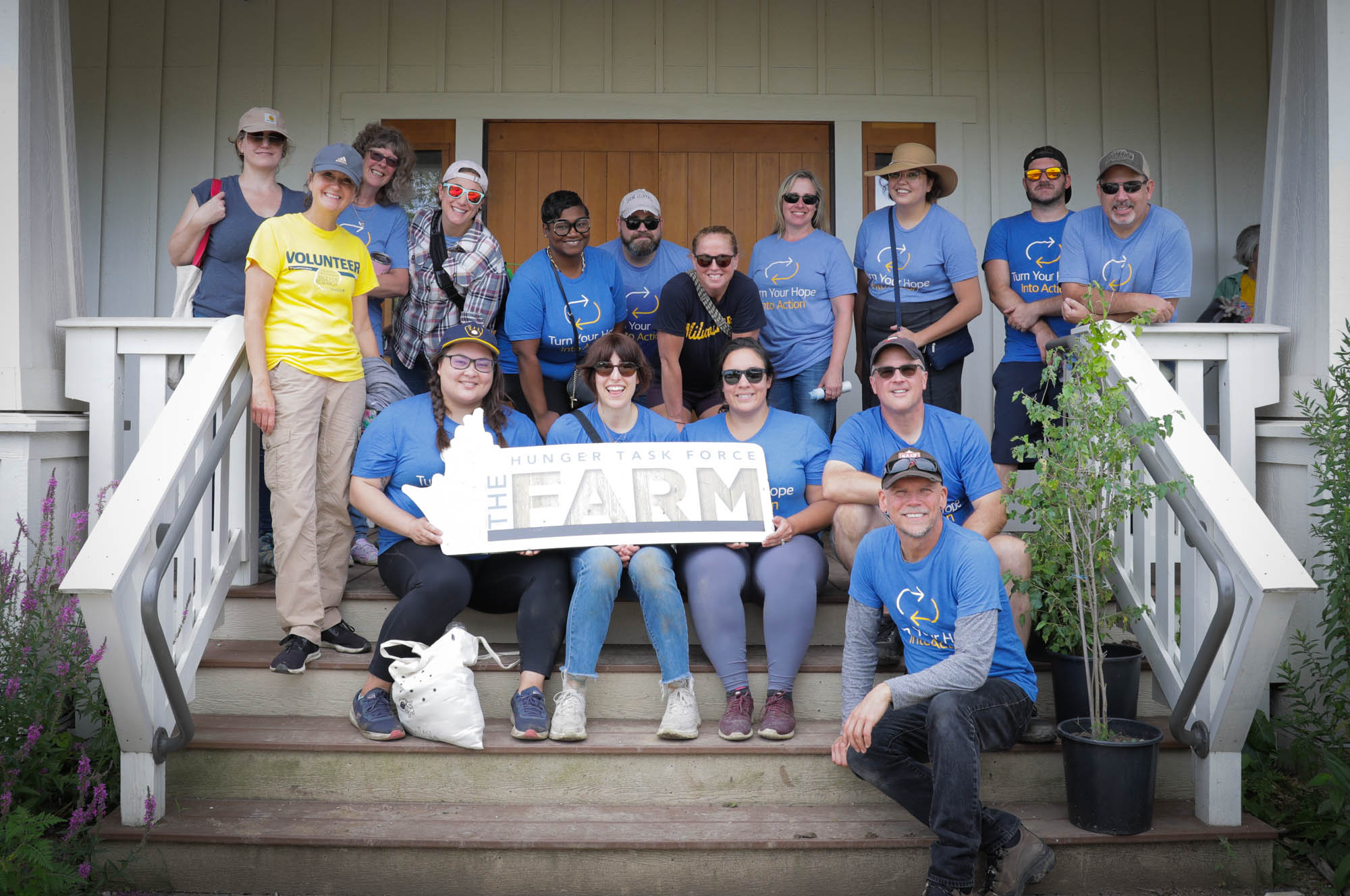 Hunger Task Force is Milwaukee's Free & Local food bank and Wisconsin's anti-hunger leader. The organization provides healthy and nutritious food to hungry children, families and seniors in the community absolutely free of charge. Hunger Task Force was founded in 1974 by a local advocacy group who then formed Milwaukee's first food bank. Today, Hunger Task Force is 100% supported by the community and provides a safety net of emergency food with dignity to a network of 75 food pantries, soup kitchens and homeless shelters. Through legislative analysis, education and community organizing, Hunger Task Force continues to advocate for anti-hunger policy at the local, state and federal level. For more information, visit HungerTaskForce.org.