Hunger Task Force Unveils Van for Ho-Chunk Nation Health Department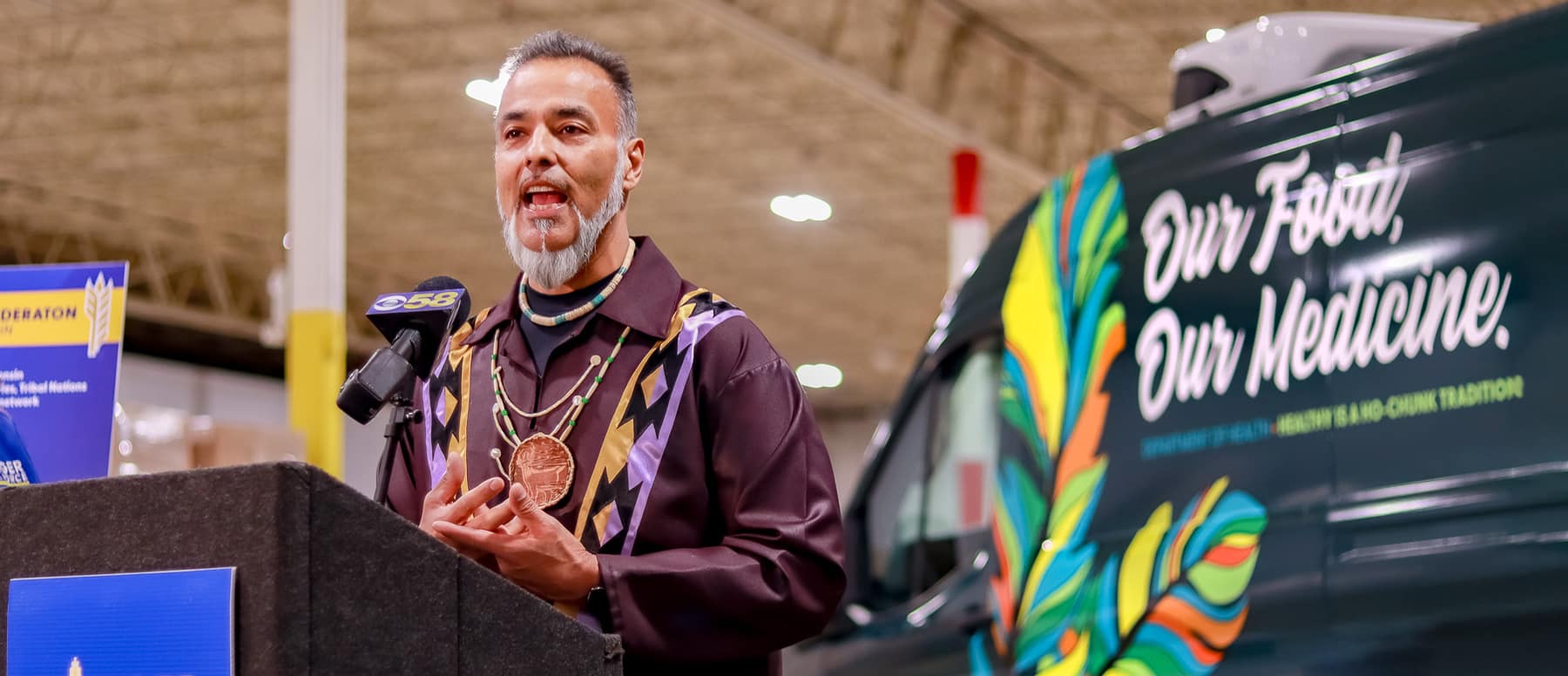 Jon Greendeer, Heath and Wellness Coordinator, Ho-Chunk Nation Health Department
Hunger Task Force unveiled a newly wrapped refrigerated van to members of the Ho-Chunk Nation. Made possible by a generous donation, the van will be used to support the Tribal Health Department's Food Sovereignty Program, which teaches tribal members about traditional food sources, preparation and using food as medicine for wellness.
"Today's gift represents not only the ability to transport, store and deliver indigenous foods but also creates a more iconic messaging system to let people know that food is definitely our medicine," said Jon Greendeer, health and wellness coordinator for Ho-Chunk Nation Health Department.
"During the pandemic, Hunger Task force expanded its reach across the state to help and support remote regions, rural areas and Tribal Nations to have access to healthy, culturally appropriate foods during a time of need," said Sherrie Tussler, executive director for Hunger Task Force. "This is more than a van, it's an opportunity for the Ho-Chunk Nation Health Department to teach Tribal members healthy eating and how to prepare and eat local foods." Hunger Task Force has also gifted the Ho-Chunk Nation Health Department food preservation equipment and a corn sheller machine in addition to the van.
Ho-Chunk is a member of the Hunger Relief Federation of Wisconsin (HRF), a coalition of 143 free, local and independent food pantries and emergency feeding organizations representing all 72 Wisconsin counties and 10 Tribal Nations. HRF members share the mutual purpose of food and fund development, shared capacity growth and the shared mission of ending hunger in Wisconsin.
"Making sure those indigenous foods are a part of our community's diet and will be forever, then you will develop that confidence and identity with whom [you're eating with] and what you're eating and the people you're connected with down through the past," said Greendeer. "It sounds a little romantic, but in active programming, in real life, in communities, in real scenarios, it matters."
To support the HRF's members, Hunger Task Force has helped supply $4.9 million worth of infrastructure, refrigeration, vehicles, and warehouse equipment and supplies across the state. These purchases used ARPA granted funding to increase the capacity of the Hunger Relief Federation Partners and enhance their efforts in their communities.
HRF members have been instrumental in Hunger Take Force's efforts to distribute the Badger Box statewide. The Badger Box, funded through ARPA, is filled exclusively with dairy products, milk, cheeses, meats, fruits and grains purchased from Wisconsin farmers and food producers. The Badger Box is distributed through 17 hub sites, four operated by Tribal Nations, in 61 Wisconsin counties. Since April 2022, more than 111,000 Badger Boxes have fed hungry families and seniors.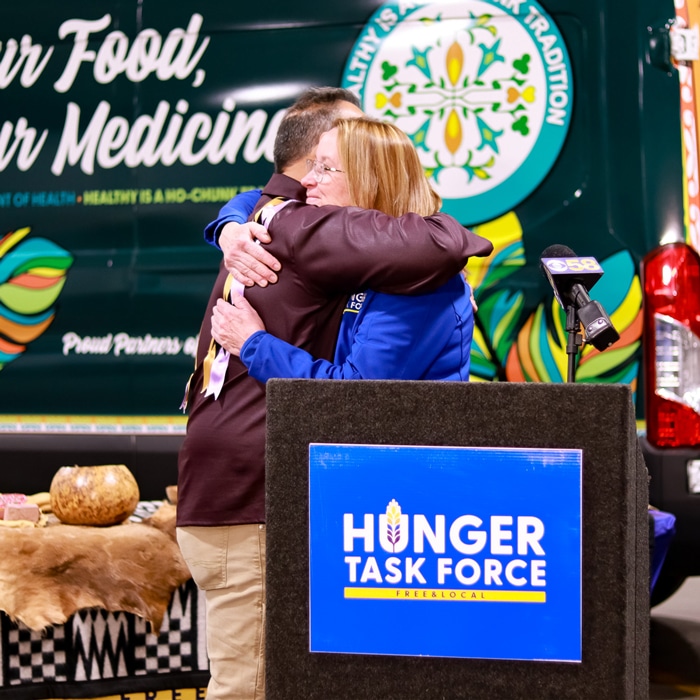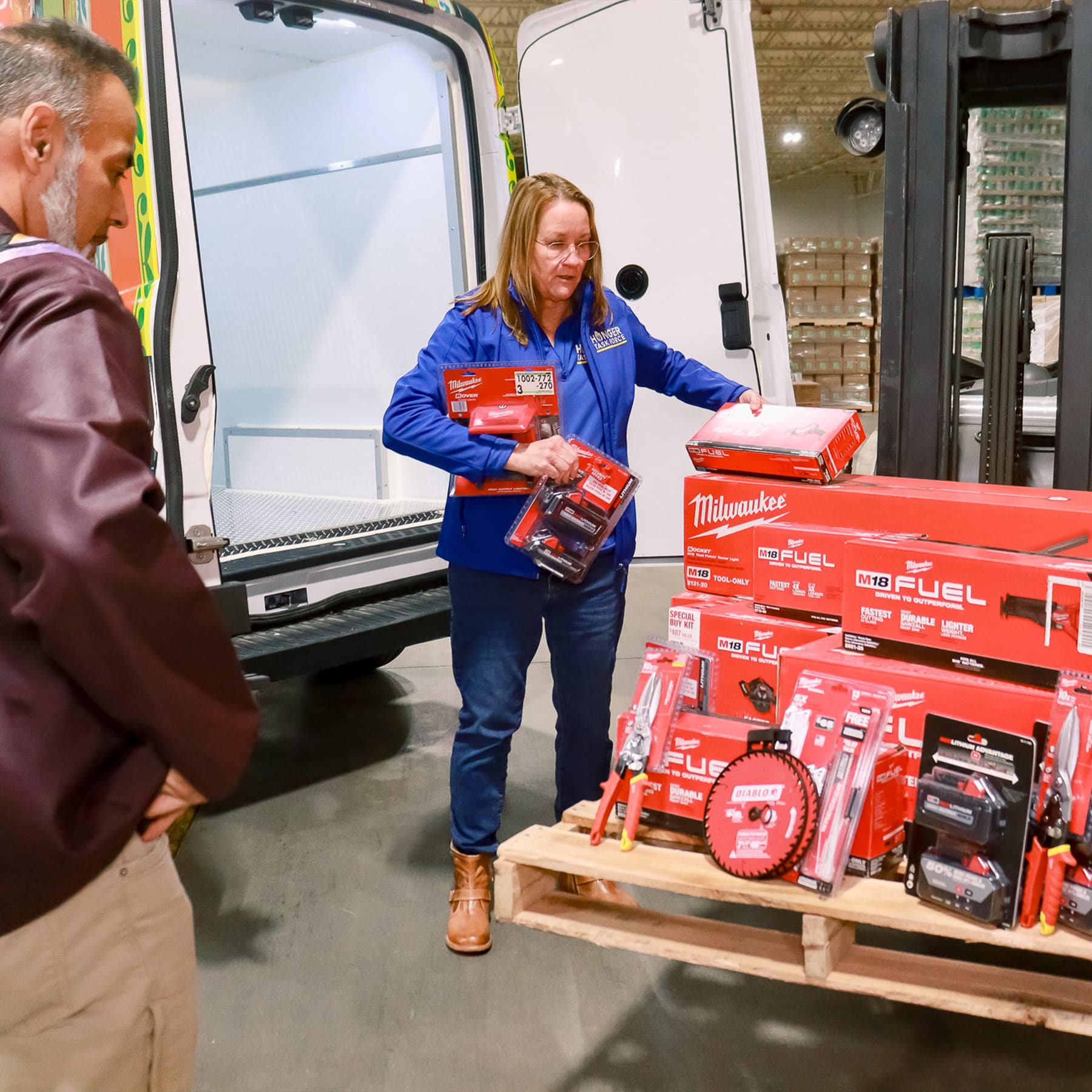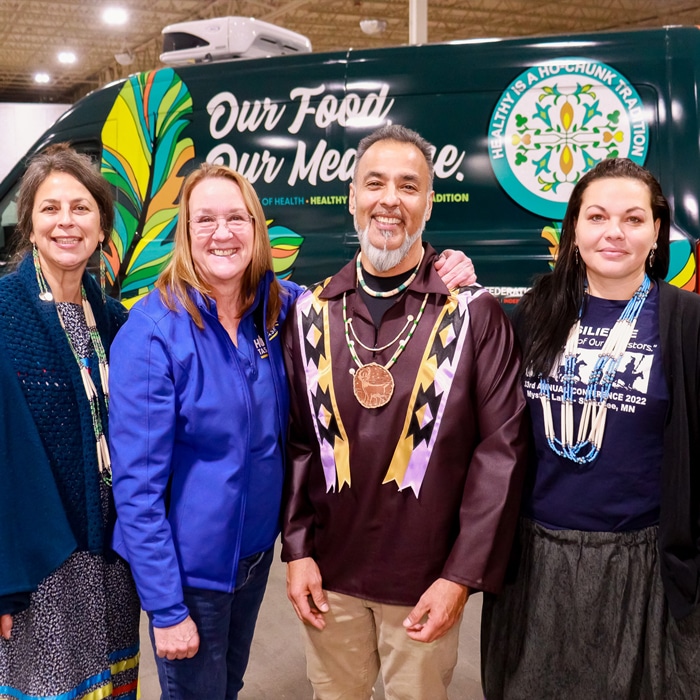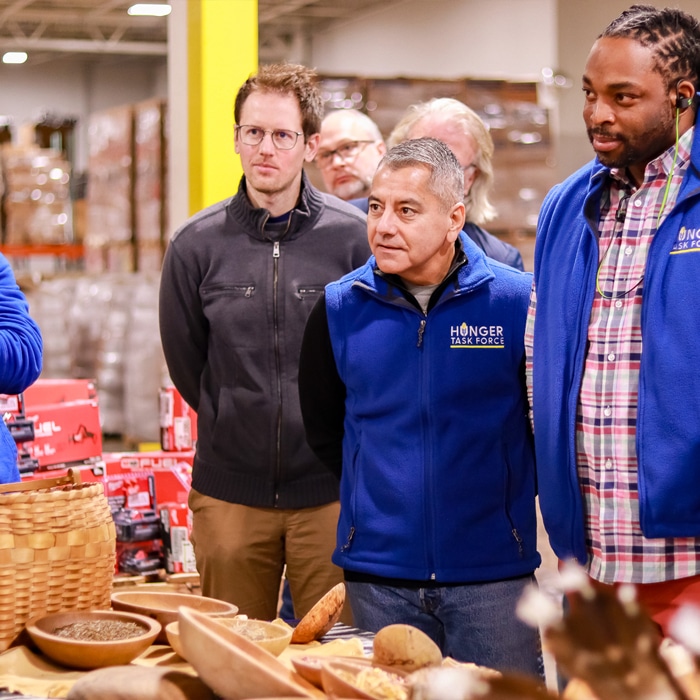 Hunger Task Force is Milwaukee's Free & Local food bank and Wisconsin's anti-hunger leader. The organization provides healthy and nutritious food to hungry children, families and seniors in the community absolutely free of charge. Hunger Task Force was founded in 1974 by a local advocacy group who then formed Milwaukee's first food bank. Today, Hunger Task Force is 100% supported by the community and provides a safety net of emergency food with dignity to a network of 75 food pantries, soup kitchens and homeless shelters. Through legislative analysis, education and community organizing, Hunger Task Force continues to advocate for anti-hunger policy at the local, state and federal level.