Sargento and Hunger Task Force Celebrate the 20th Anniversary of the 'Touchdowns for Hunger' Program with Packers Hall of Famer Donald Driver

Annual private appreciation event thanks Sargento, volunteers for yearlong support
Hunger Task Force's new headquarters was full of fanfare to celebrate the 20th Anniversary of Sargento's Touchdowns for Hunger. After a two-year in-person event hiatus, this celebration recognized volunteers, partners and donors for their continued support this past year and acknowledged—and graciously thanked—Sargento for their generosity.
The annual private event featured Louie Gentine, 3rd Generation CEO of Sargento Foods, Super Bowl champion, Green Bay Packers all-time leading receiver and Hall of Famer, and "Dancing with the Stars" champion Donald Driver, the Milwaukee Dancing Grannies and the Packer Superfans, Pack Vader (Edgar Reyes); Super Fan (Steve "The Owner" Tate) and the Ultimate Packer Fan (Wayne Sargent).
During the football season, Sargento Foods, a strong anti-hunger advocate, donates $1,300 to Hunger Task Force for every touchdown the Packers score and presented Hunger Task Force their generous donation of $46,000 during the event.
"We have supported Hunger Task Force for more than 25 – even before Touchdowns for Hunger began. We partner because we believe what Hunger Task Force believes: people should have access to nutritious food, no matter who they are or where they are from," said Louie Gentine, 3rd Generation CEO of Sargento Foods. "We believe that real food builds stronger communities. That's why we partner with Hunger Task Force, who's on the front lines of hunger in Milwaukee and is an anti-hunger leader in the state of Wisconsin."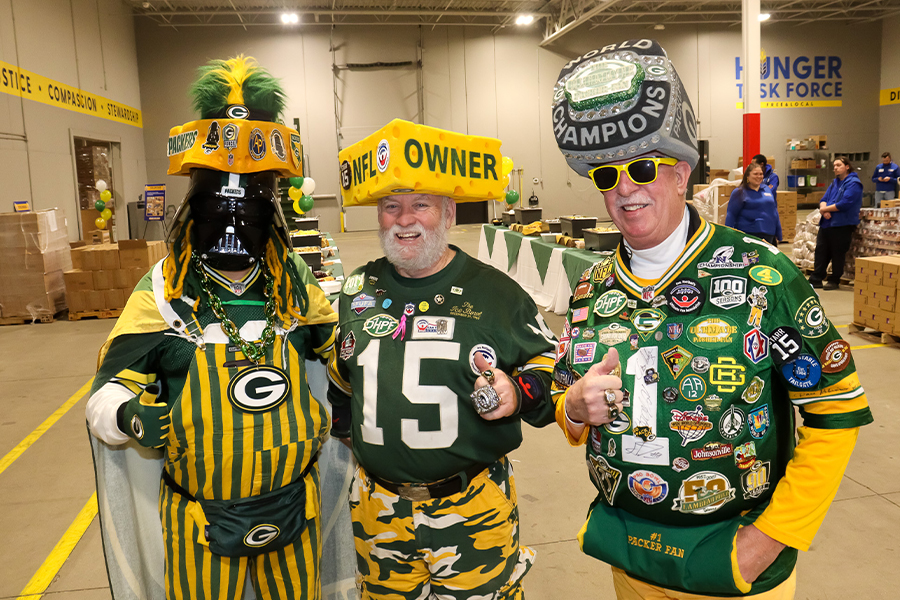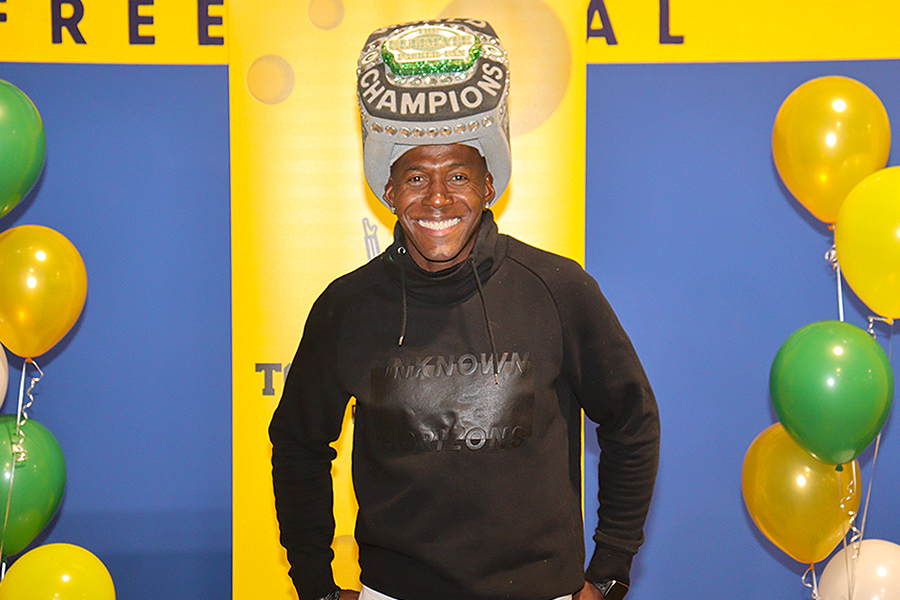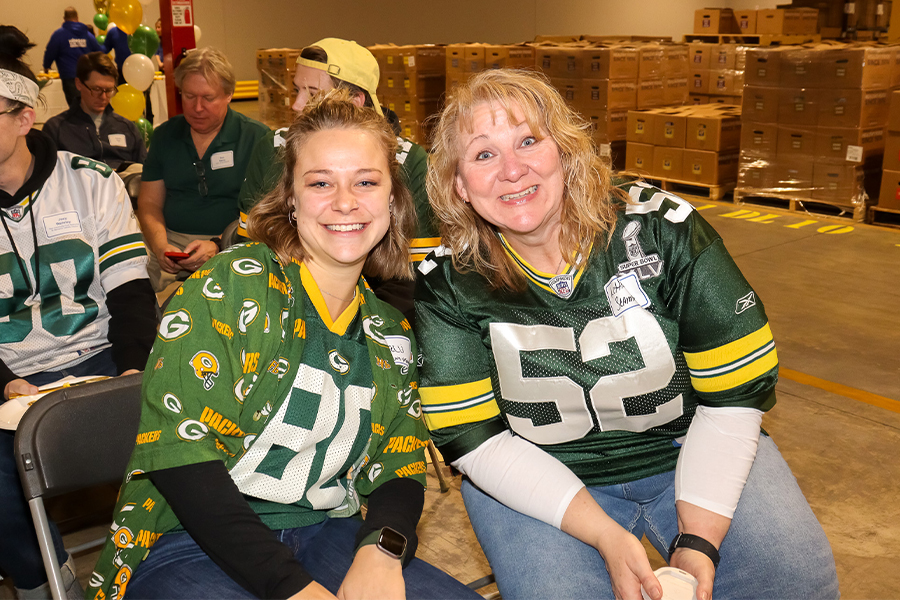 Since the program's inception in 2003, Touchdowns For Hunger has raised more than 1.1 million to fight hunger in the Milwaukee community. And this celebration has brought Packer greats like Randall Cobb, Aaron Jones and LeRoy Butler to Hunger Task Force every December in previous years. This year's event guest of honor featured Packers' legend Donald Driver. Driver is a Packer fan favorite not only for what he did on the field for the Packers but, more importantly, for what he does off the field for our community. Like Sargento, Donald Driver believes in giving back and through his foundation, he supports causes here in Wisconsin that help people live better lives.
"I don't think we really understand the impact we can make in someone else's life. I wake up like this all the time—smiling—because I know I'm touching and impacting lives and saving lives, said Hall of Famer Donald Driver. "Anytime you can come in and make an impact in someone's life, I think that is why God put us here and for me, I love to smile and put smiles on the faces of others."
The work we do at Hunger Task Force wouldn't be possible without the support of the community and partners like these. We're thankful to make a difference together and close another year on a strong note," said Sherrie Tussler, executive director of Hunger Task Force. "On behalf of the thousands of families who have received Sargento products visiting local food pantries, I want to thank Lou, Louie and the entire Sargento employee family for their 20-year commitment to feeding people across Wisconsin. Touchdowns for Hunger has been the most rewarding and fun ride in my career, and a difference maker in the legacy of Hunger Task Force."
During the event Driver and Gentine pulled three guest names to win two sets of tickets to the Packers' final home game and one guest name to win an Aaron Jones autographed football. The event ended with all attendees taking a photo with the Super Bowl champion and Packers Hall of Famer.
Hunger Task Force is Milwaukee's Free & Local food bank and Wisconsin's anti-hunger leader. The organization provides healthy and nutritious food to hungry children, families and seniors in the community absolutely free of charge. Hunger Task Force was founded in 1974 by a local advocacy group who then formed Milwaukee's first food bank. Today, Hunger Task Force is 100% supported by the community and provides a safety net of emergency food with dignity to a network of 75 food pantries, soup kitchens and homeless shelters. Through legislative analysis, education and community organizing, Hunger Task Force continues to advocate for anti-hunger policy at the local, state and federal level.