Volunteer of the Month: Margo Ford | January 2023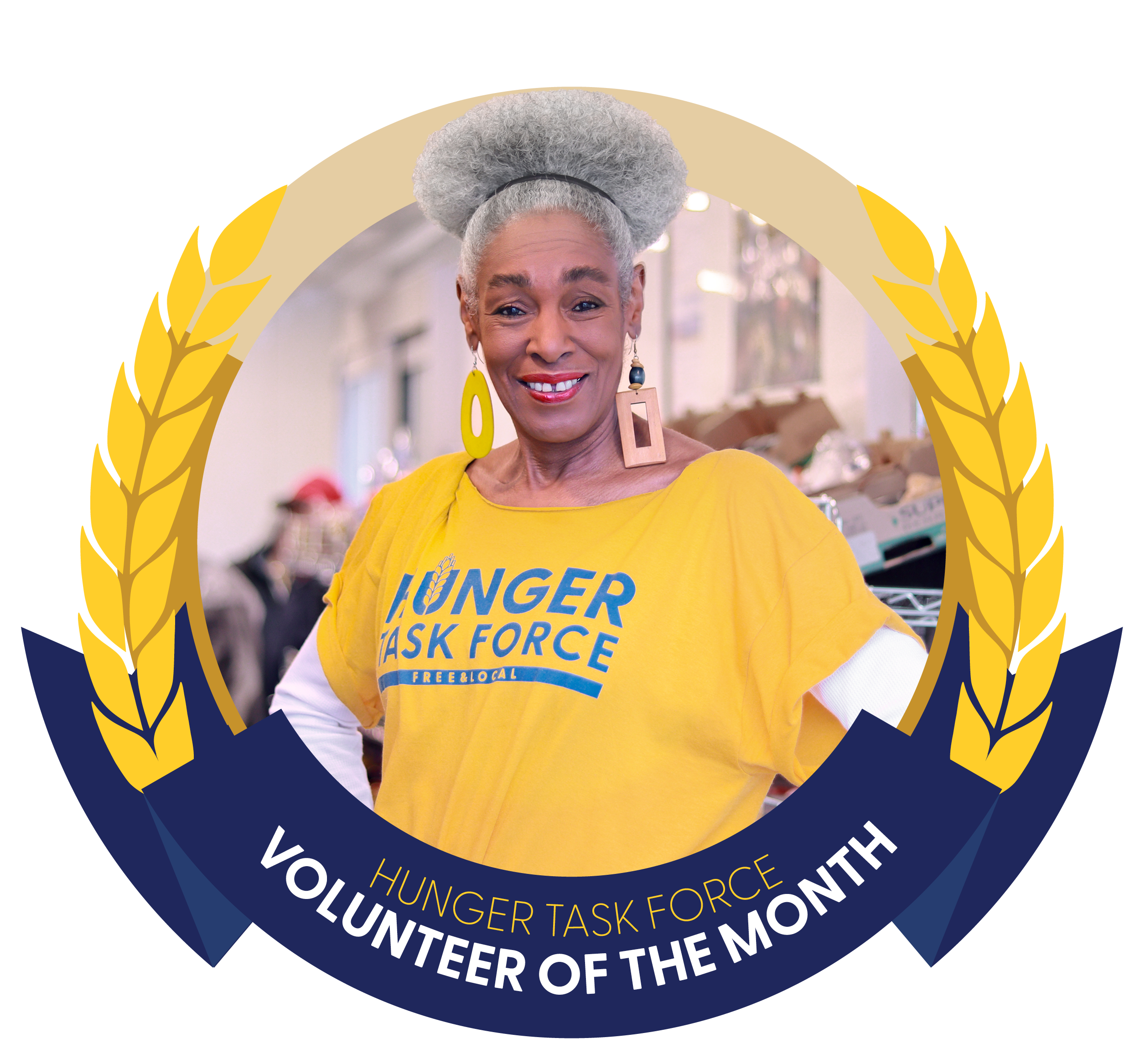 Each month Hunger Task Force is honored to recognize an individual or organization that goes above and beyond in their service to the organization.
Hunger Task Force relies on the help of more than 16,000 generous volunteers every year. From food sorting and building healthy food boxes for seniors to helping individuals shop the Mobile Market and harvesting at The Farm, volunteers help Hunger Task Force feed people today and support our work in ending future hunger.
Margo Ford has an impressive history of volunteering at Hunger Task Force. Since learning about the food bank while volunteering at a pantry partner in our emergency food network, Margo has become a regular volunteer at Hunger Task Force. Margo lends her time and talents at food distributions, doing administrative tasks and helping shoppers on the Mobile Market. Volunteers are central to the Hunger Task Force mission, and we couldn't be happier to honor Margo Ford as our Volunteer of the Month for January 2023.
Q: When did you first get involved with Hunger Task Force?
Margo: It had to be about 2016 – I first learned about Hunger Task Force while volunteering at St. Hyacinth church [a pantry member in the Hunger Task Force emergency food network]. Hunger Task Force would visit, give out samples and provide clients with recipes using the foods found at the pantry. I then started shopping at the Mobile Market. I used to grab my groceries when it stopped at 8th and Mitchell.
Q: What volunteer activities do you help with?
Margo: I've volunteered at food distributions and have helped hand out senior Stockboxes at Wilson Park and holiday food bins for Easter. I volunteer on the Mobile Market, and I also help out with some administrative tasks including mailings for the Senior Farmers' Market Vouchers in the summertime. I've appreciated being able to do a variety of things at the office and out in the community. I haven't had a chance to volunteer at The Farm yet – and I have a garden! I can't wait.
Q: What's your favorite part about supporting the mission at Hunger Task Force?
Margo: It's the people. Hunger Task Force staff is the bomb. Everyone welcomes me by name, and I see [staff and other volunteers] say hello to shoppers and clients by name. It makes people feel special. It's a real community.
Q: What made you want to volunteer?
Margo: I feel like I'm helping people. Before being diagnosed with lung cancer I was a nurse. I've been in the medical field since 1984, but I slowed down after my diagnosis. They only gave me a few months – that was back in 2016 – little did they know. My health didn't allow me to work for a while, but I still wanted to give back. I'm not the kind of person to stay idle. I've got to move around, and this is a great outlet. Hunger Task Force provides me with flexible opportunities to volunteer that work for me.
Q: What would you tell someone who is thinking about volunteering at Hunger Task Force?
Margo: I'd tell them, "try it, you'll like it."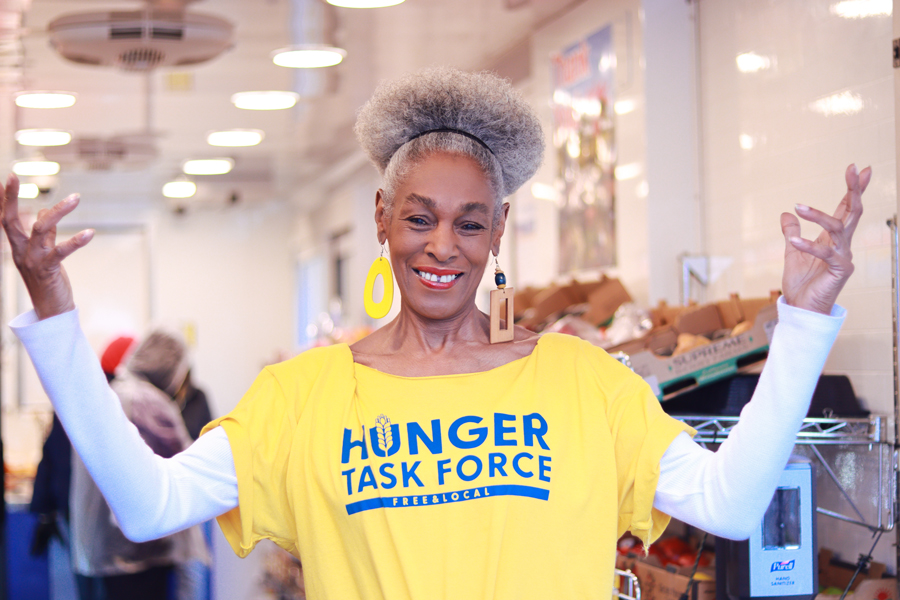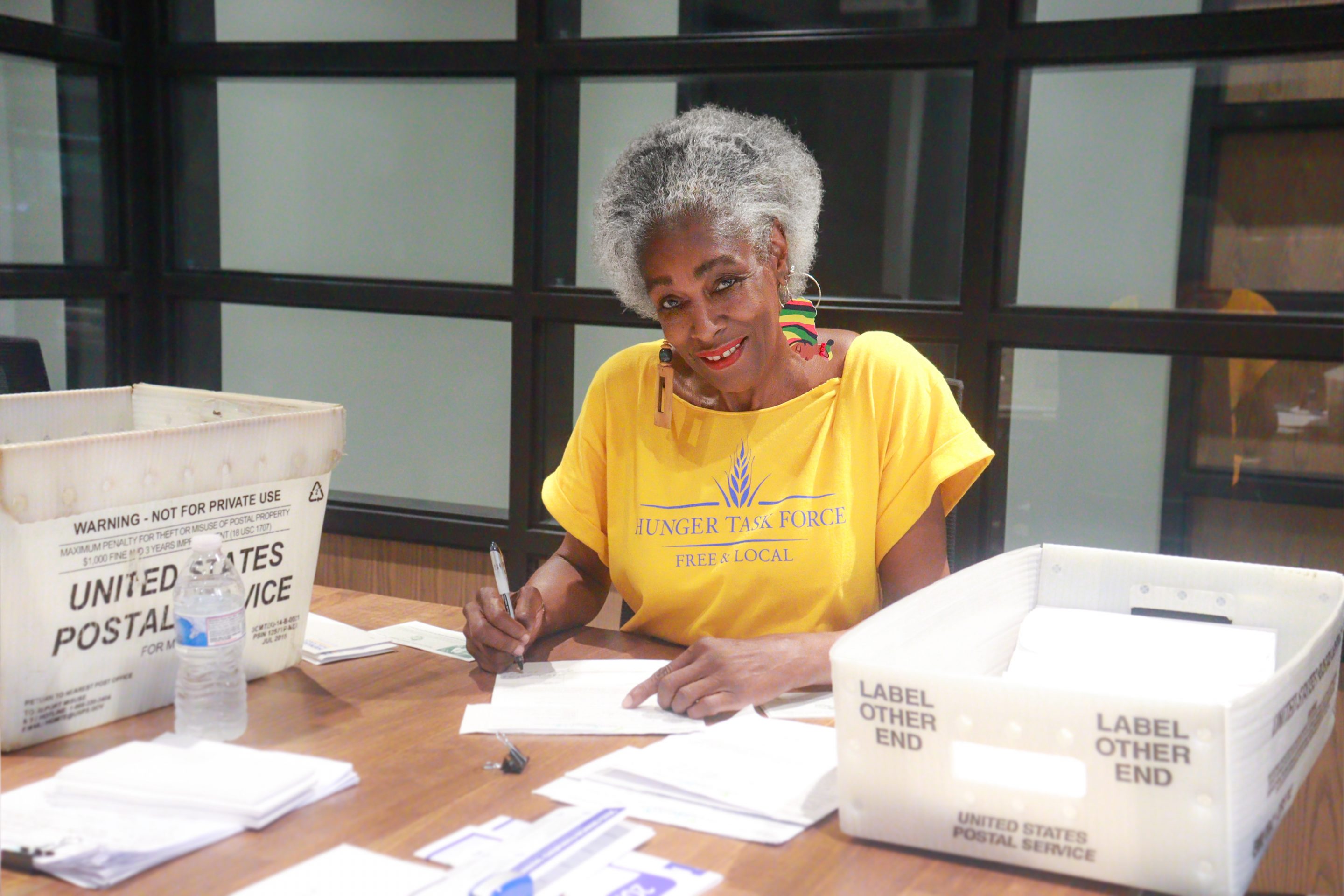 Hunger Task Force is Milwaukee's Free & Local food bank and Wisconsin's anti-hunger leader. The organization provides healthy and nutritious food to hungry children, families and seniors in the community absolutely free of charge. Hunger Task Force was founded in 1974 by a local advocacy group who then formed Milwaukee's first food bank. Today, Hunger Task Force is 100% supported by the community and provides a safety net of emergency food with dignity to a network of 75 food pantries, soup kitchens and homeless shelters. Through legislative analysis, education and community organizing, Hunger Task Force continues to advocate for anti-hunger policy at the local, state and federal level. For more information, visit HungerTaskForce.org.