Deep-Rooted Community Support: Raja Family Makes Giving a Household Tradition
The Raja family has a deep affection for the Milwaukee community, with family ties that span back almost 70 years. This long-rooted affection has inspired Sharath, Nirmal and their two children to be active supporters in the Milwaukee community and give back to organizations that are critical to the community.
The family first learned about Hunger Task Force during the height of the pandemic when families across the city began experiencing food security.
"We were impressed by the professionalism and commitment of Hunger Task Force and its mission of providing high-quality, nutritious food to our community," said Sharath. "Hunger Task Force's strategic use of advocacy to advance the needs of our community serves as a multiplier to the work being done at the food bank and Farm, and is remarkable in its intent and focus."
The Raja family has been most impressed by Hunger Task Force's commitment to its core values of dignity, justice, equity, compassion and stewardship. "Leading their mission and values with an emphasis on dignity is remarkable, and is a reflection of the mission in action," said Nirmal. "We are very satisfied that our support is being used in the most effective manner possible to help the community."
Hunger Task Force encourges the community to follow the Raja's leadership and make a gift today to support hungry families and seniors in our community.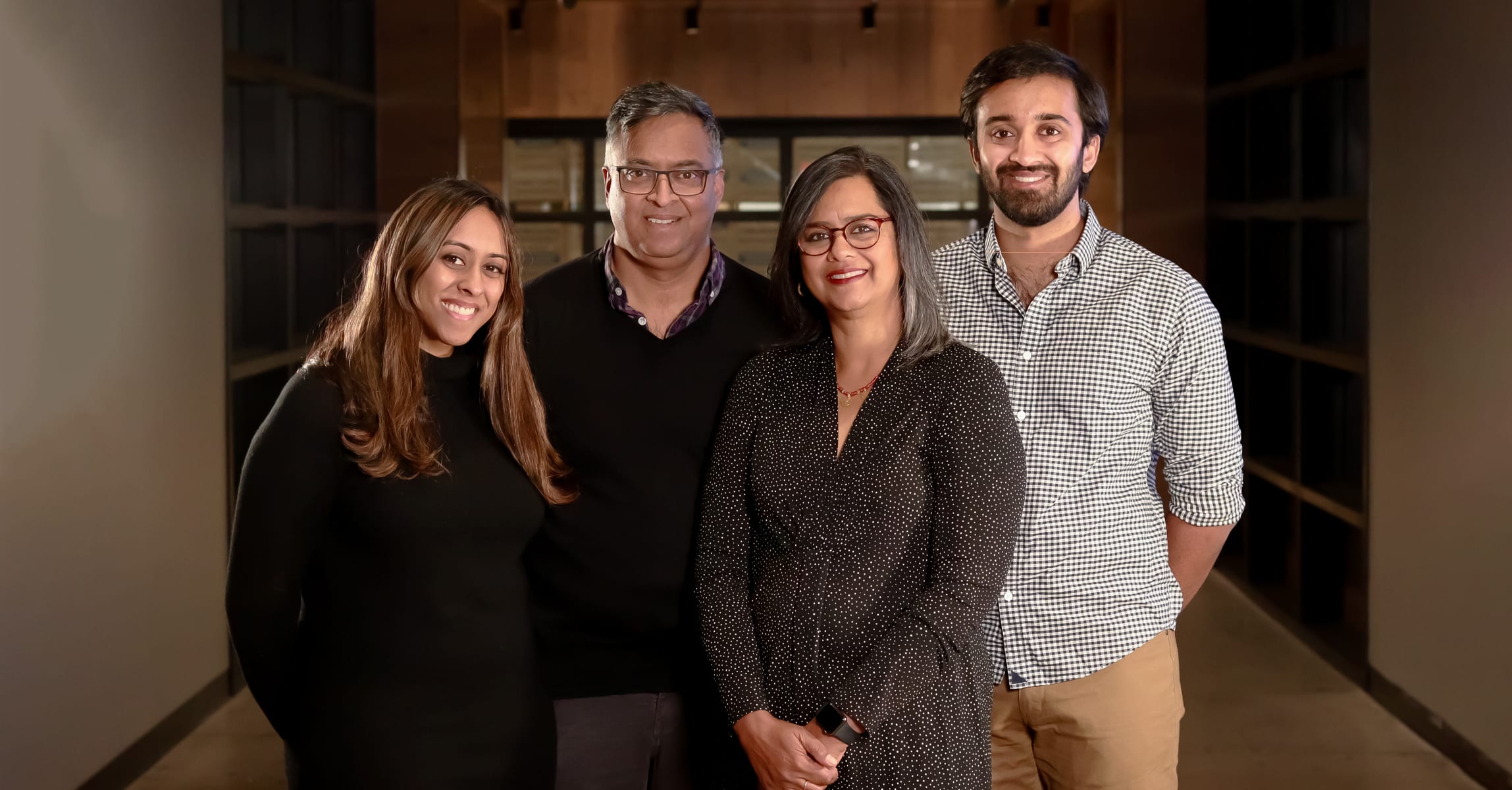 Hunger Task Force is Milwaukee's Free & Local food bank and Wisconsin's anti-hunger leader. The organization provides healthy and nutritious food to hungry children, families and seniors in the community absolutely free of charge. Hunger Task Force was founded in 1974 by a local advocacy group who then formed Milwaukee's first food bank. Today, Hunger Task Force is 100% supported by the community and provides a safety net of emergency food with dignity to a network of 75 food pantries, soup kitchens and homeless shelters. Through legislative analysis, education and community organizing, Hunger Task Force continues to advocate for anti-hunger policy at the local, state and federal level.