Volunteer of the Month: Milwaukee Tool | April 2023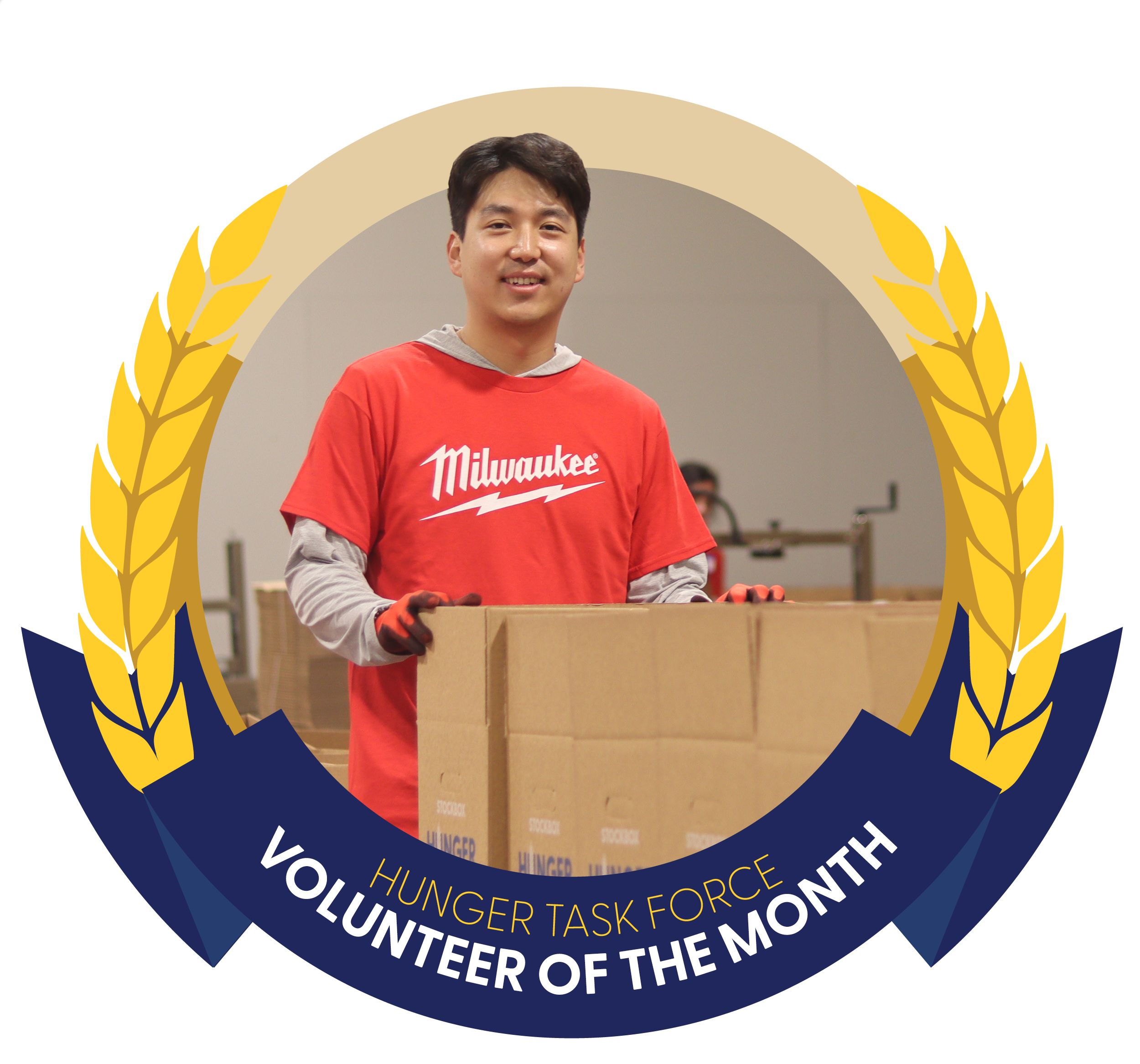 Each month Hunger Task Force is honored to recognize an individual or organization that goes above and beyond in their service to the organization.
Milwaukee Tool is a global brand with headquarters in Brookfield and many additional locations throughout the world. At the top of Milwaukee Tool's community impact priorities is the issue of hunger, and Hunger Task Force is the corporation's hunger relief organization of choice when it comes to volunteerism and support.
In the last year, Milwaukee Tool's efforts included a huge harvest day at The Farm with over 100 employees, as well as many Stockbox builds. Milwaukee Tool has also organized corporate wide virtual food drives which have raised tens of thousands of dollars to support Hunger Task Force and, of course, many fantastic tool donations which help Hunger Task Force build our mission.
Volunteers are central to the Hunger Task Force mission, and we couldn't be happier to honor Milwaukee Tool as our Volunteer(s) of the Month for April 2023.
Responses from Keaghan Ritchie, financial analyst. Keaghan has spent the last three years as the National Hunger Lead for Milwaukee Tool's Community Impact Team. 
Q: Why is giving back important to Milwaukee Tool?
Giving back is important because support from the community has been instrumental to Milwaukee Tool's success throughout the years. We know working side-by-side with local non-profits helps our employees understand the challenges facing local families. Volunteering our time is just a small way we can help make positive change for people. I'm proud to share that Milwaukee Tool employees have raised over $14,000 for Hunger Task Force and volunteered nearly twenty times in the last year – serving a total of 966 hours.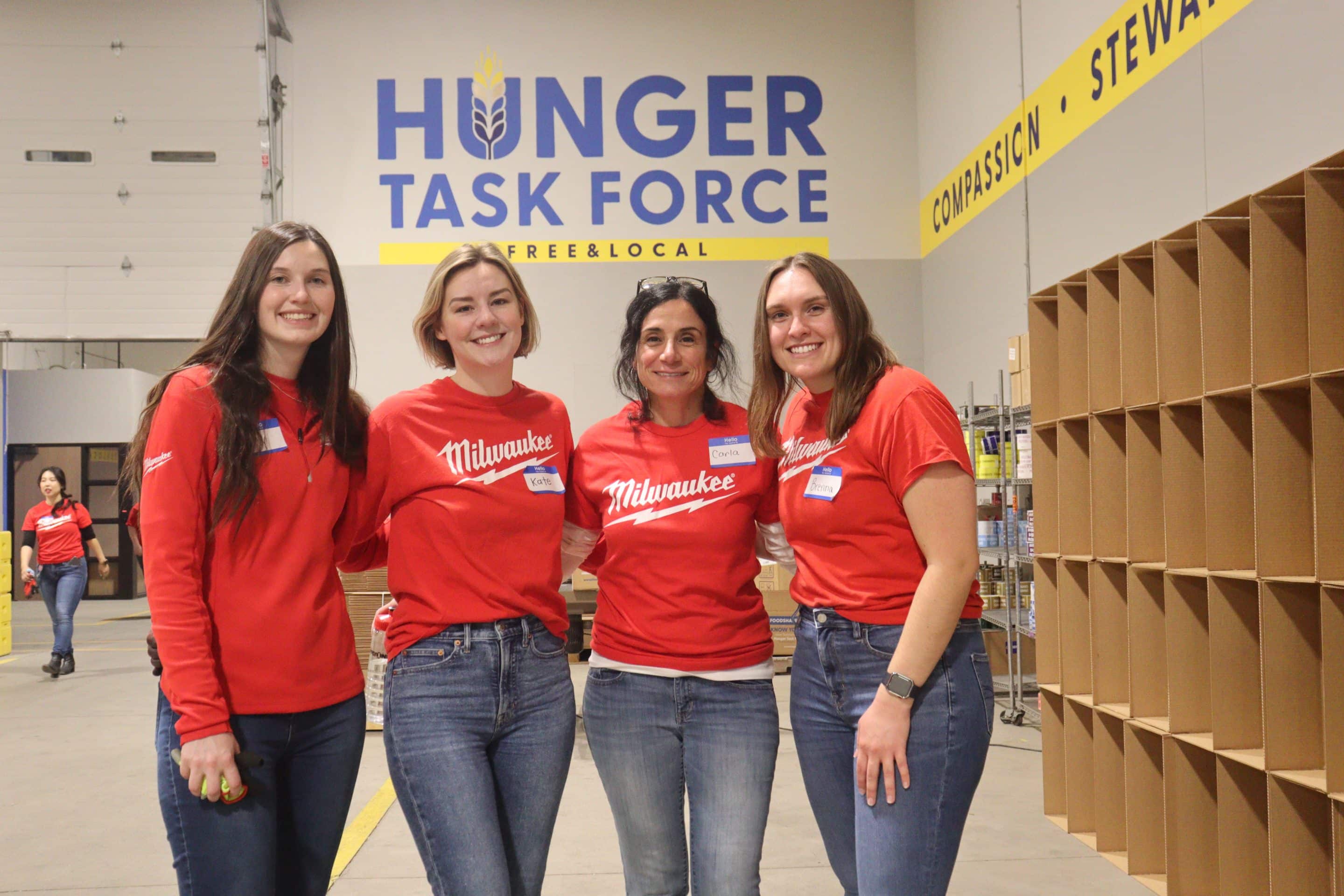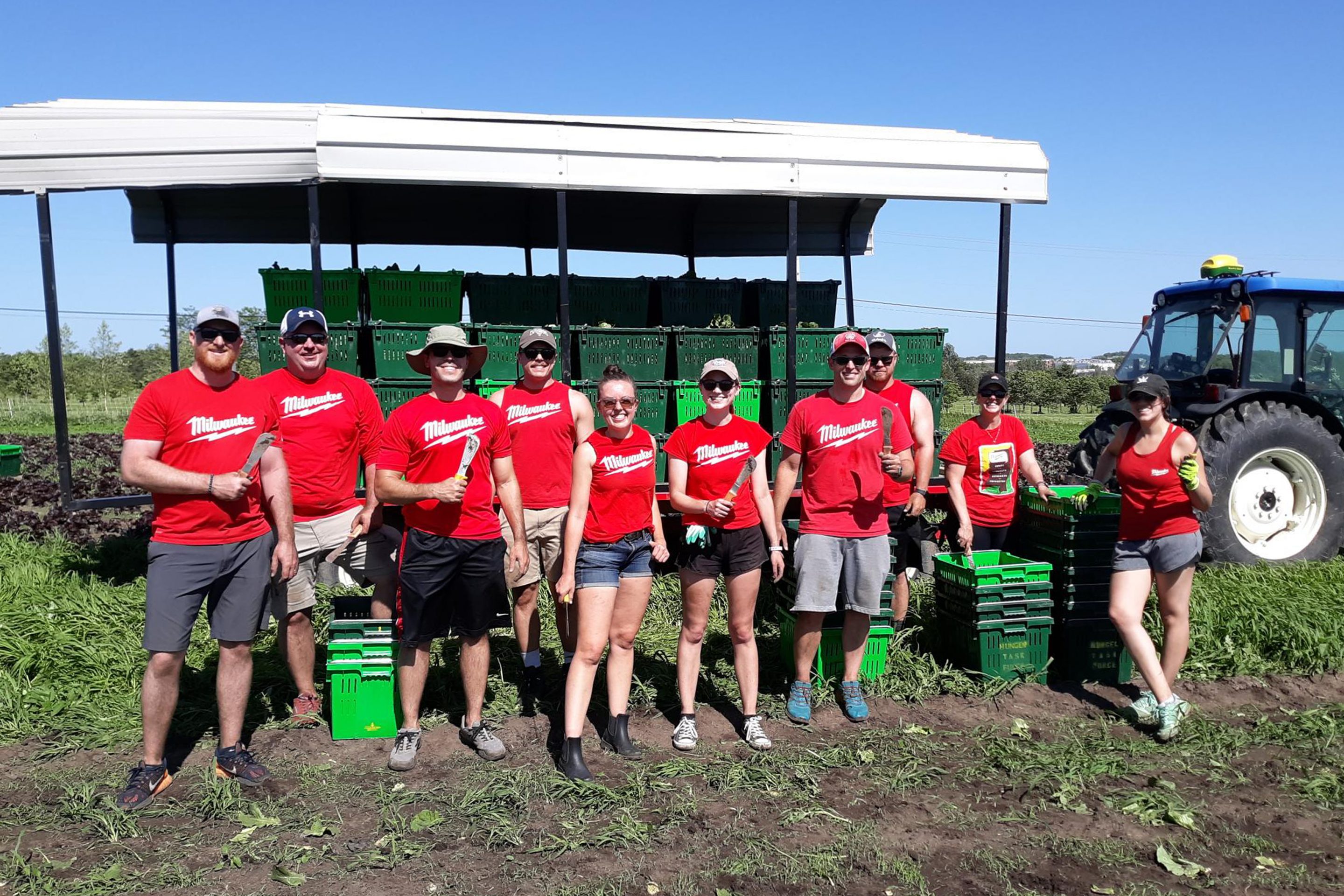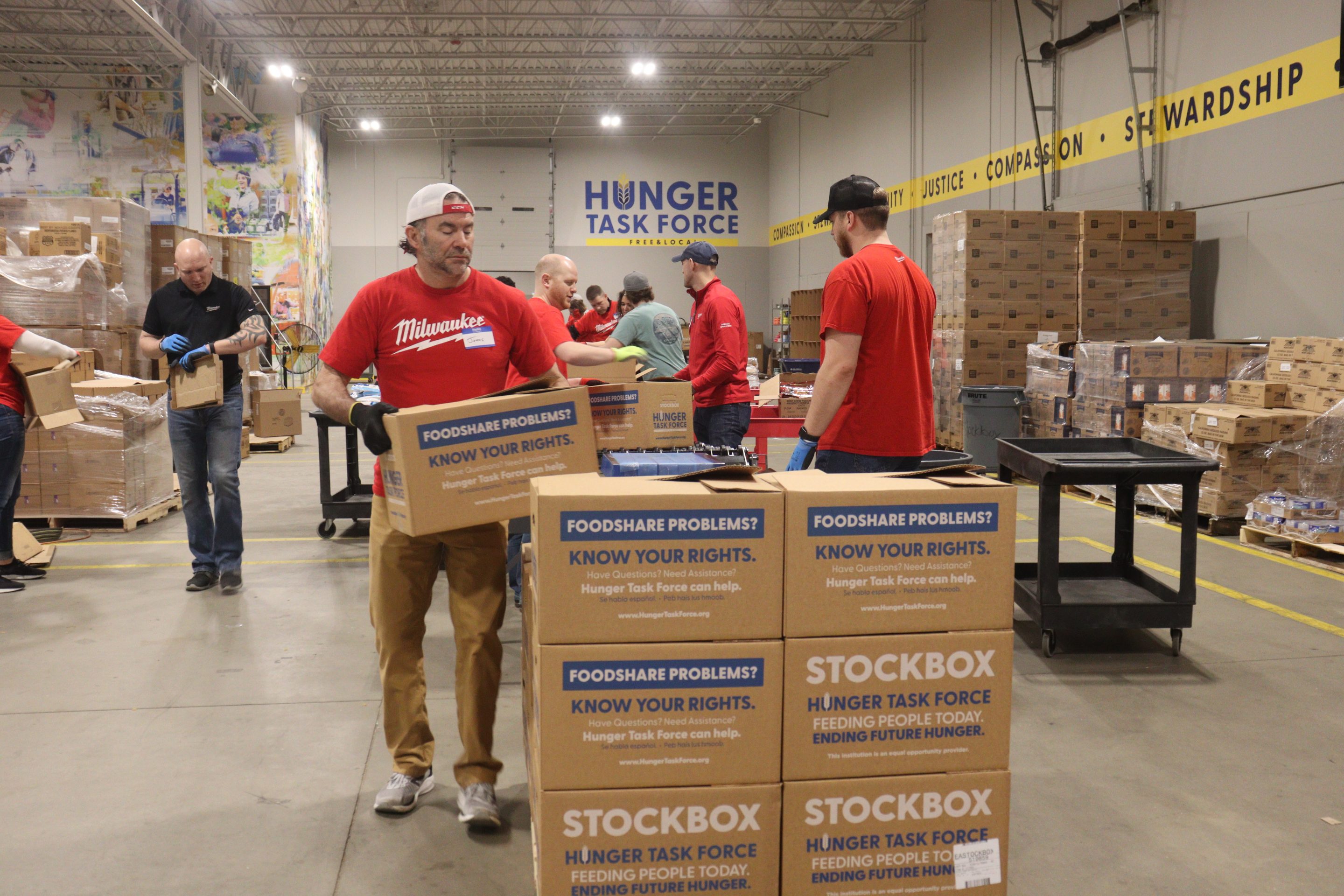 Q: How does volunteering as an organization affect the culture of your workplace?
Having the ability to volunteer as an organization is an important pillar of the Milwaukee Tool culture. Employees are provided 16 paid hours annually to make an impact through volunteering. At all levels in the organization, employees are encouraged to use these hours to give back – they can volunteer with other staff at events coordinated by Milwaukee Tool, or on their own at other organizations they have an interest in. Hunger Task Force is Milwaukee Tool's premiere hunger relief organization when planning group outings.
Q: What has been your most memorable experience volunteering? What types of activities have you participated in?
While I have always enjoyed volunteer events at the Hunger Task Force Farm, my absolute favorite memory is volunteering with other Milwaukee Tool employees at American Family Field helping collect turkey donations at the CBS Thanksgiving Drive-Thru Food Drive. Seeing the volume of cars continually pulling in to donate food was amazing to witness! It showed me and my team the community's unwavering support of Hunger Task Force in the mission to feed Milwaukee families.
Q: Why do you continue to support Hunger Task Force?
Milwaukee Tool continues to volunteer and support Hunger Task Force because our Community Impact Team is focused on selecting organizations that make the biggest impact in our community. Hunger Task Force effectively fights hunger in Milwaukee and provides engaging volunteer events that allow Milwaukee Tool to assist in ending hunger.
Hunger Task Force is Milwaukee's Free & Local food bank and Wisconsin's anti-hunger leader. The organization provides healthy and nutritious food to hungry children, families and seniors in the community absolutely free of charge. Hunger Task Force was founded in 1974 by a local advocacy group who then formed Milwaukee's first food bank. Today, Hunger Task Force is 100% supported by the community and provides a safety net of emergency food with dignity to a network of 75 food pantries, soup kitchens and homeless shelters. Through legislative analysis, education and community organizing, Hunger Task Force continues to advocate for anti-hunger policy at the local, state and federal level. For more information, visit HungerTaskForce.org.