Cheers! Free & Local American Wheat Available Now
Free & Local American Wheat will quench craft beer lovers' thirst while feeding Milwaukee
On Monday, April 3, Hunger Task Force and MobCraft Beer rolled out the barrels for the release of the freshly brewed Free & Local American Wheat, a refreshing hoppy wheat beer featuring Citra hops. Hunger Task Force board members, staff, and the team from MobCraft tapped the first barrel of this new beer concept that was part of MobCraft's nonprofit, crowdsourced beer competition that was held in December 2022. Free & Local American Wheat will join other crowdsourced beers that are served in MobCraft's taproom, with proceeds from each pint sold in their taproom and a portion of wholesale sales benefiting Hunger Task Force. Free & Local American Wheat will support Milwaukee's hungry and delight craft beer fanatics with a passion for helping their community.
"I love beer! MobCraft has made an idea come to life in the tastiest wheat beer ever!" said Hunger Task Force Executive Director Sherrie Tussler. "Thank you MobCraft and the community that supports us. Let's toast, Hunger Task Force!"
"Running the December non-profit crowdsource vote is one of my personal highlights every year! We are thrilled to be working with Hunger Task Force to help the cause of feeding and providing food education to those in need across the state of Wisconsin," says Henry Schwartz, President and Founder of MobCraft Beer. "Having the MobCraft team working closely with Hunger Task Force these past few months has opened our eyes to ALL of the good they are doing. Plus, Free & Local American Wheat turned out delicious. People are in for a treat with this beer!"
Community members looking to taste and purchase the new brew can find it at retailers, bars and restaurants throughout the Milwaukee area. All local retail outlets carrying the Free & Local American Wheat beer are encouraged to support Hunger Task Force by hosting a fundraiser or displaying the website link and QR code to the MobCraft Virtual Food Drive page. Craft beer lovers can also support by visiting the MobCraft Beer taproom for a pint of Free & Local American Wheat. $1.00 from each pint purchase goes to help feed hungry families.
To find a list of retailers, bars and restaurants carrying the Free & Local American Wheat beer and hosting fundraising parties, visit the MobCraft Virtual Food Drive page.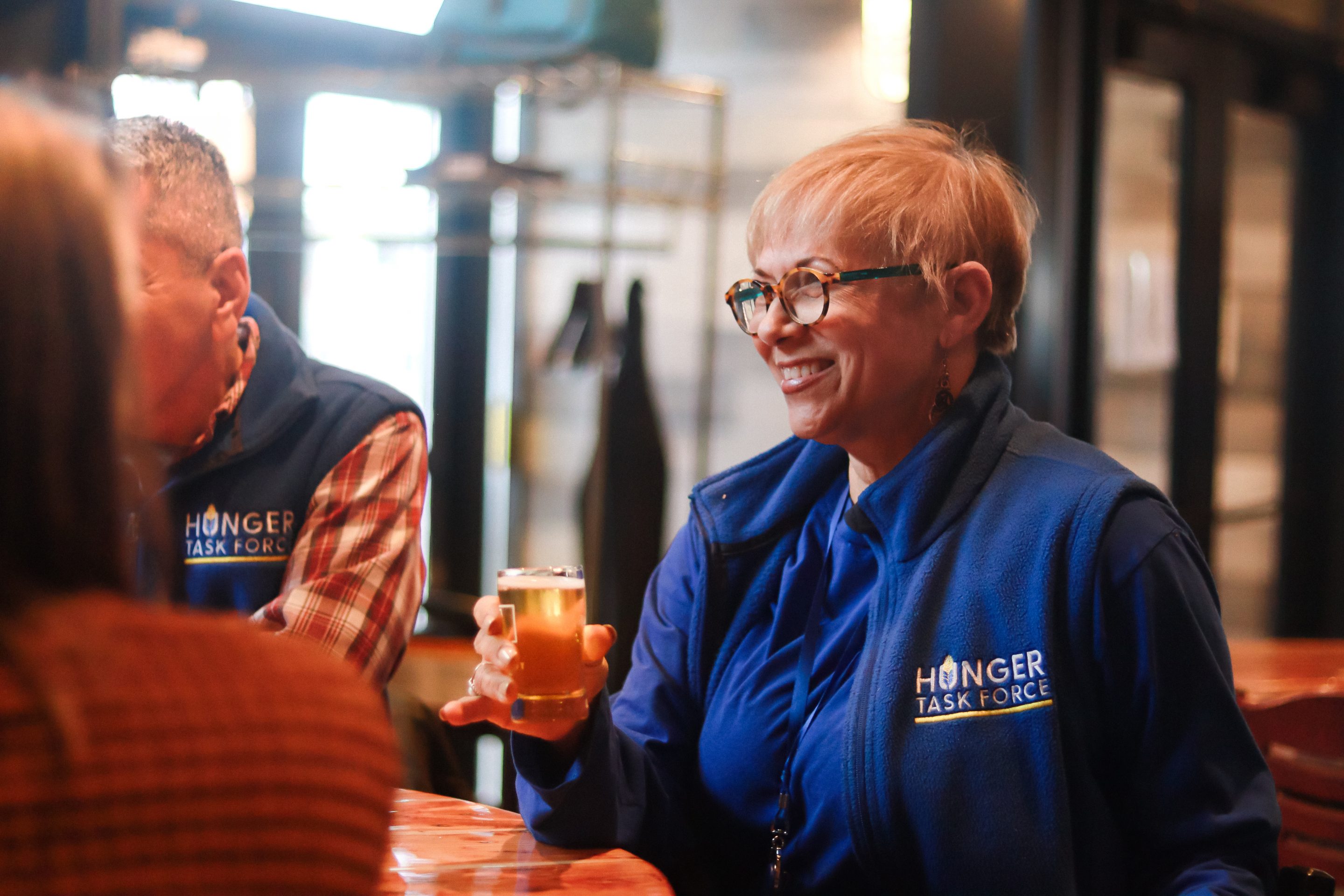 Hunger Task Force is Milwaukee's Free & Local food bank and Wisconsin's anti-hunger leader. The organization provides healthy and nutritious food to hungry children, families and seniors in the community absolutely free of charge. Hunger Task Force was founded in 1974 by a local advocacy group who then formed Milwaukee's first food bank. Today, Hunger Task Force is 100% supported by the community and provides a safety net of emergency food with dignity to a network of 75 food pantries, soup kitchens and homeless shelters. Through legislative analysis, education and community organizing, Hunger Task Force continues to advocate for anti-hunger policy at the local, state and federal level. For more information, visit HungerTaskForce.org.