Volunteer of the Month: Jarrod Barber | May 2023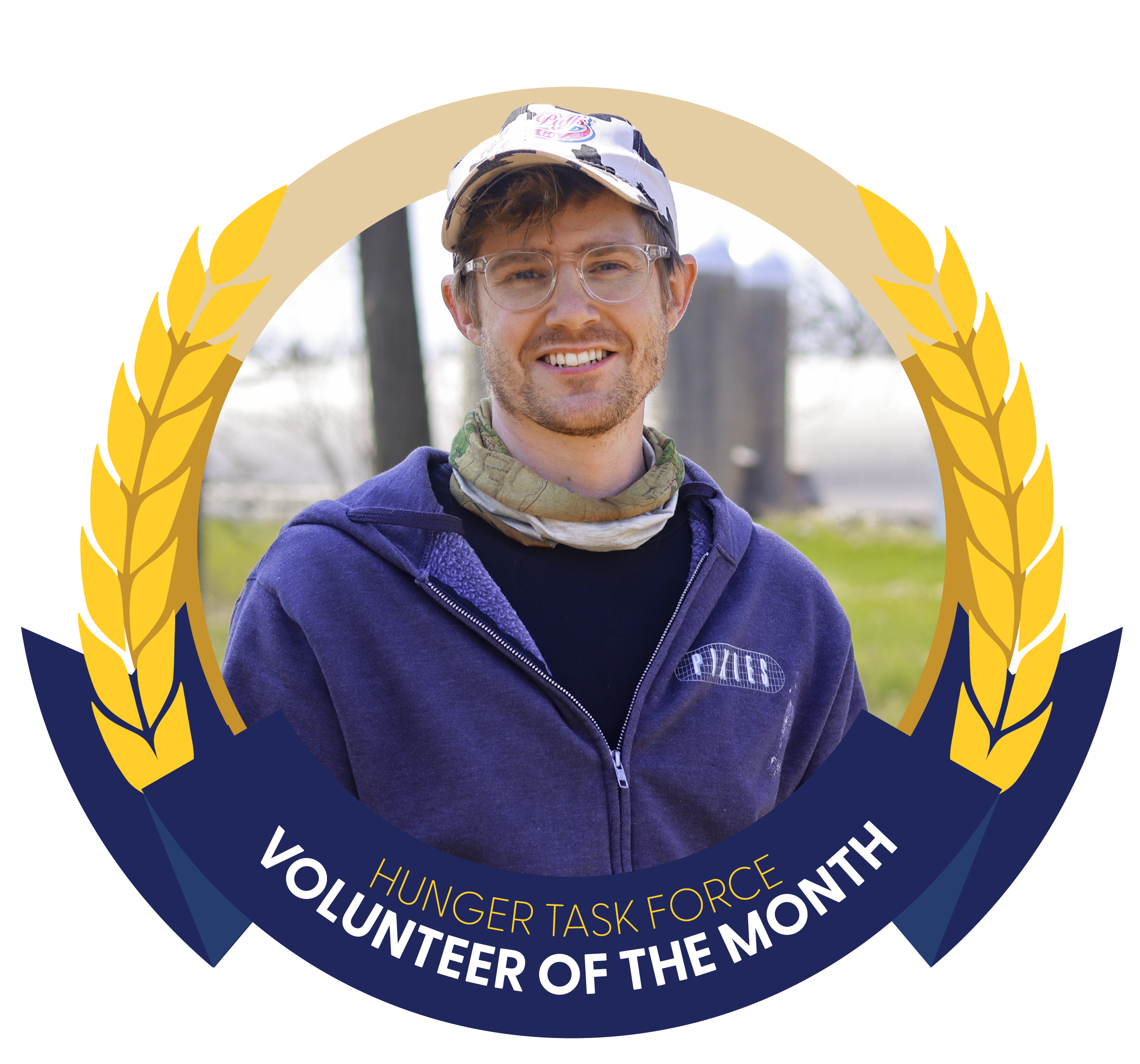 Each month Hunger Task Force is honored to recognize an individual or organization that goes above and beyond in their service to the organization.
Hunger Task Force relies on the help of more than 16,000 generous volunteers every year. From food sorting and building healthy food boxes for seniors to helping individuals shop the Mobile Market and harvesting at The Farm, volunteers help Hunger Task Force feed people today and support our work in ending future hunger. Each month Hunger Task Force is honored to recognize an individual or group who go above and beyond in their service to the organization.
Jarrod Barber is a dependable presence at the Hunger Task Force Farm. Since 2019, Jarrod has been contributing to the mission of Hunger Task Force through building Stockboxes, helping at senior food distributions and assisting in the fields, savannahs and hoop houses at The Farm. His dependability and passion to feed others has made Jarrod an exemplary volunteer at Hunger Task Force. We couldn't be happier to honor Jarrod Barber as our Volunteer of the Month for May 2023.
Q: What volunteer activities do you help with?
Jarrod: I started volunteering with the Hunger Task Force in 2019. Before the pandemic, I helped at senior food distributions. I would join Hunger Task Force at various community centers and distribute Stockboxes and fresh produce. Now, in addition to helping build Stockboxes at Hunger Task Force's headquarters on Electric Avenue, I mainly volunteer at The Farm. During the growing season I head out to Franklin and help with general farm work including weeding, planting and harvesting.
Q: What's your favorite part about volunteering?
Jarrod: My favorite part of volunteering is contributing to my community!
Q: What made you want to volunteer?
Jarrod: I worry about food security, and I want everyone to have access to food, with no strings attached. I continue to volunteer with Hunger Task Force because their values align with mine – providing access to high-quality, healthy food free of charge. Also, all the staff and volunteers I get to interact with at Hunger Task Force are welcoming and kind.
Q: What's been your most memorable experience volunteering?
Jarrod: My most memorable experience volunteering was at The Farm transplanting a whole bunch of cabbage plants into a field. A few other volunteers and I sat on the back of a tractor and had to keep up with placing the cabbage seedlings in a rotating transplanter. The tractor was only going 2-3 miles/hour, but it was darn near impossible to keep up with how fast the transplanter was rotating! This experience really put into perspective how much time, effort, and planning go into growing food. Overall, it was one of my favorite things to do at The Farm.
Q: What would you tell someone who is thinking about volunteering at Hunger Task Force?
Jarrod: You have a variety of meaningful ways to contribute at Hunger Task Force. You can volunteer at The Farm, help pack or sort food in the warehouse or assist at fun events throughout Milwaukee. In addition, volunteering with Hunger Task Force helps connect you with our community and makes Milwaukee County a better place to live.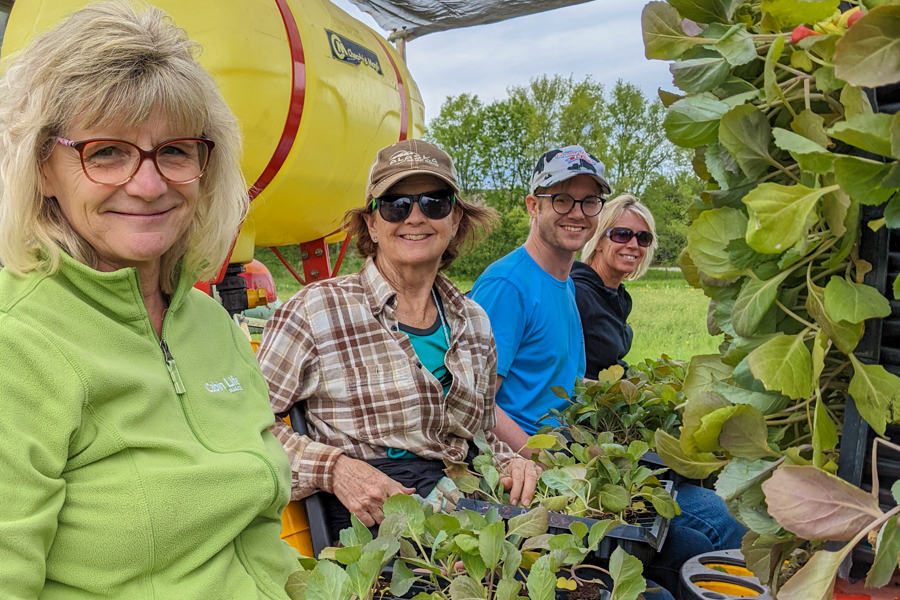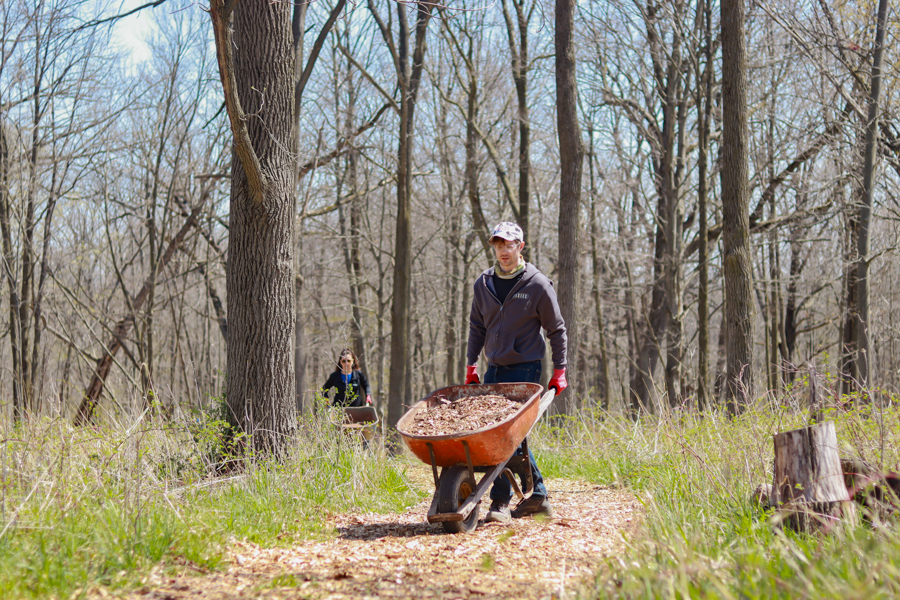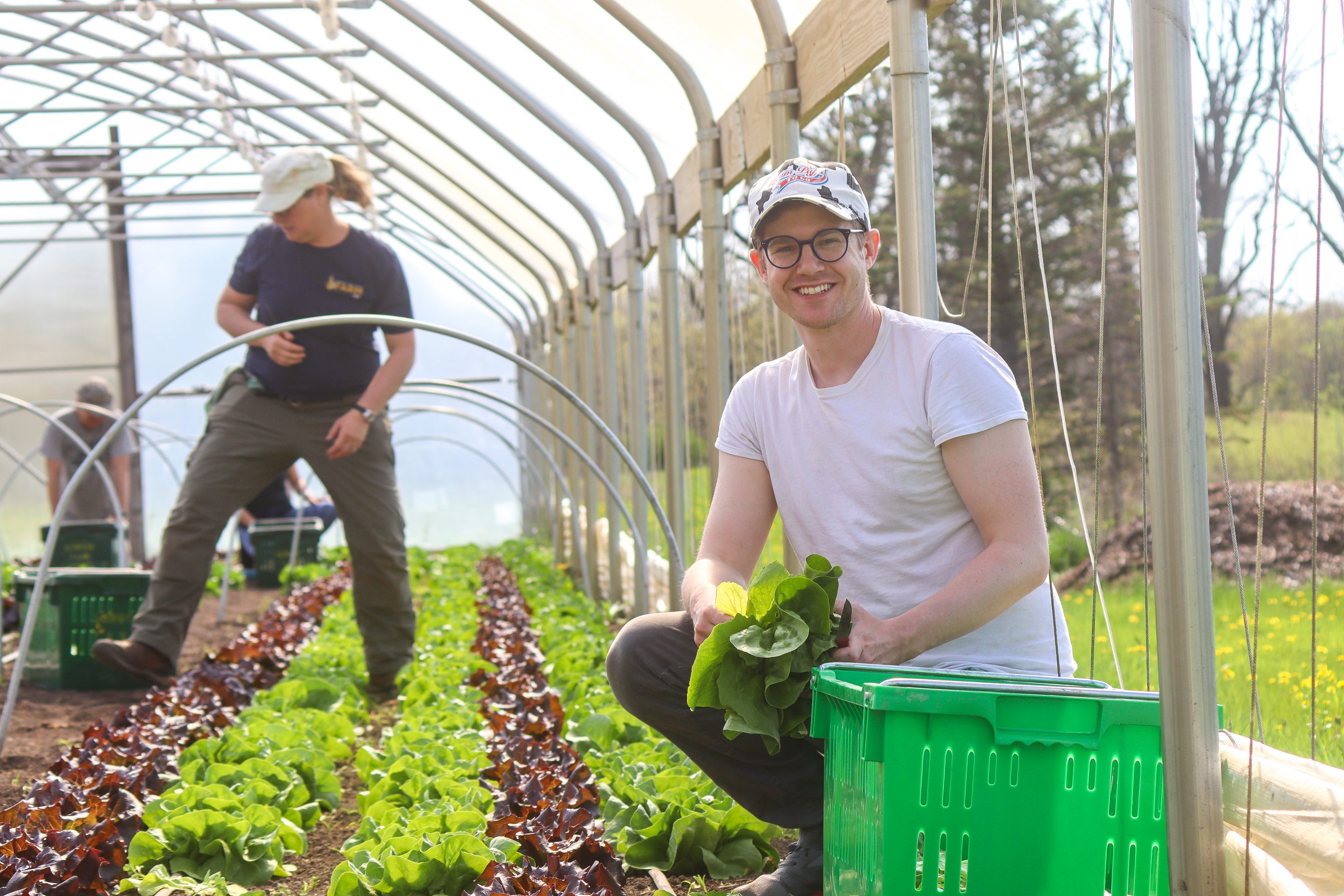 Hunger Task Force is Milwaukee's Free & Local food bank and Wisconsin's anti-hunger leader. The organization provides healthy and nutritious food to hungry children, families and seniors in the community absolutely free of charge. Hunger Task Force was founded in 1974 by a local advocacy group who then formed Milwaukee's first food bank. Today, Hunger Task Force is 100% supported by the community and provides a safety net of emergency food with dignity to a network of 75 food pantries, soup kitchens and homeless shelters. Through legislative analysis, education and community organizing, Hunger Task Force continues to advocate for anti-hunger policy at the local, state and federal level. For more information, visit HungerTaskForce.org.