Hunger Task Force Pantry Partner Serves Community with Dignity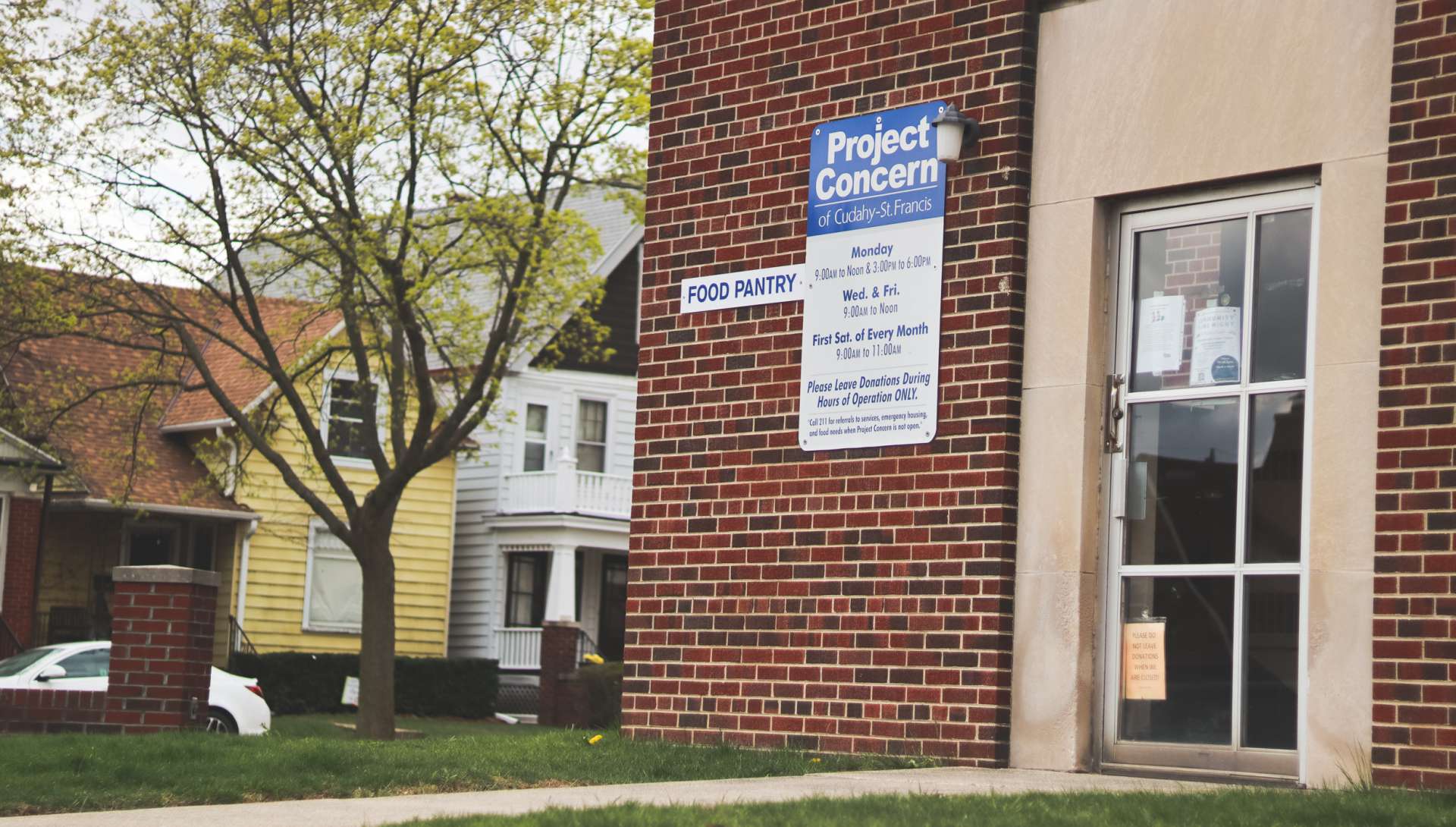 Project Concern is a community non-profit center serving low-income residents of Milwaukee County. With a mission to "compassionately provide a path to self-sufficiency by providing basic needs such as food, clothing and referrals to additional community resources," Project Concern has been a member of the Hunger Task Force emergency food network for nearly 50 years. The organization, located in the lower level of Nativity of the Lord Church in Cudahy, Wisconsin, has grown immensely since its inception in 1974 and today operates a food pantry, thrift store and resource center in its 8,500 square foot space.
"We started with a few tables up front and have slowly grown over the last 55 years," says Patrick Higgins, Agency Director. "Aside from the food pantry, we have incorporated a resource center to be able to sit down and talk with families to see how they're doing and determine what they need. We provide lots of things that make life easier for somebody struggling in a poverty situation."
Project Concern provides food, clothing, furniture, books, toys and household items to hundreds of families per month. The organization provides wrap-around service to people in need and works with many different agencies and support organizations to provide outreach for clients that qualify for social service programs that are available. "I guess it's pretty simple – we all just need to take care of each other," says Higgins.
Higgins has been Agency Director since 2017. Before his time at Project Concern, he worked in the for-profit sector for nearly two decades, most recently at Direct Supply. "I did it to pay the bills, but I was always looking for more meaningful work." Six years ago, after coming across the job posting in the final day before applications were due, Higgins took the leap and submitted his materials. "It was pretty much divine intervention because my wife saw the listing on JobsThatHelp.com, and I applied that night." Later, after starting as Agency Director, Higgins realized he had saved a printed publication from Project Concern in a "Future Nonprofit Career" folder he kept in his desk for years. "I used to keep a file and didn't even know I stuck a newsletter from Project Concern in there when I first moved to Saint Francis. I found it later and was like, 'huh, that worked out.'"
As the sole full-time staff member at Project Concern, Higgins relies on assistance from two part-time staff and thousands of volunteers each year to help feed the local community. Many volunteers at the food pantry have been serving at Project Concern for over twenty years. "When you walk around, you can tell that there is love put into this place," notes Higgins. "It's really great that Cudahy supports us, and in return, we try and repay it all back."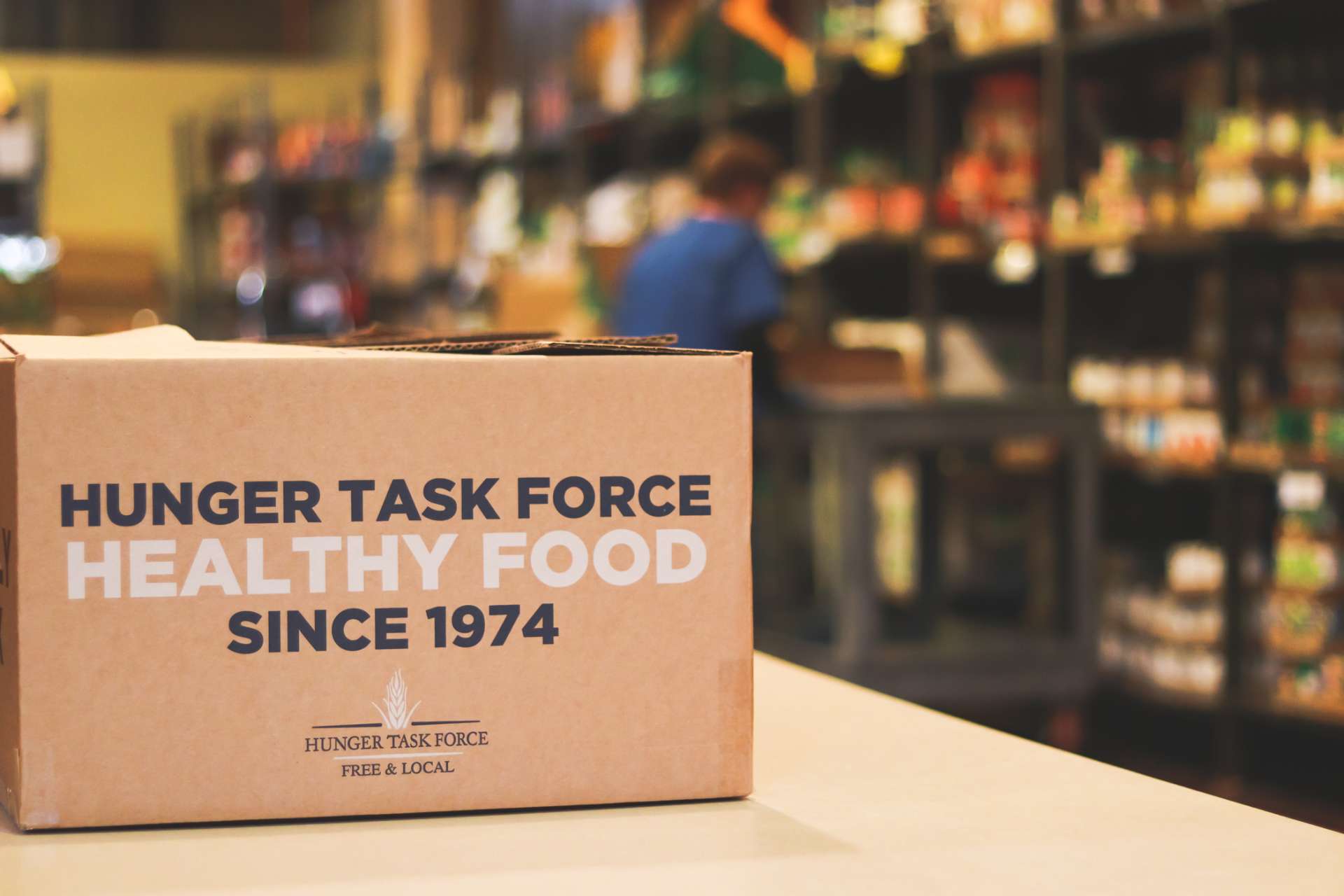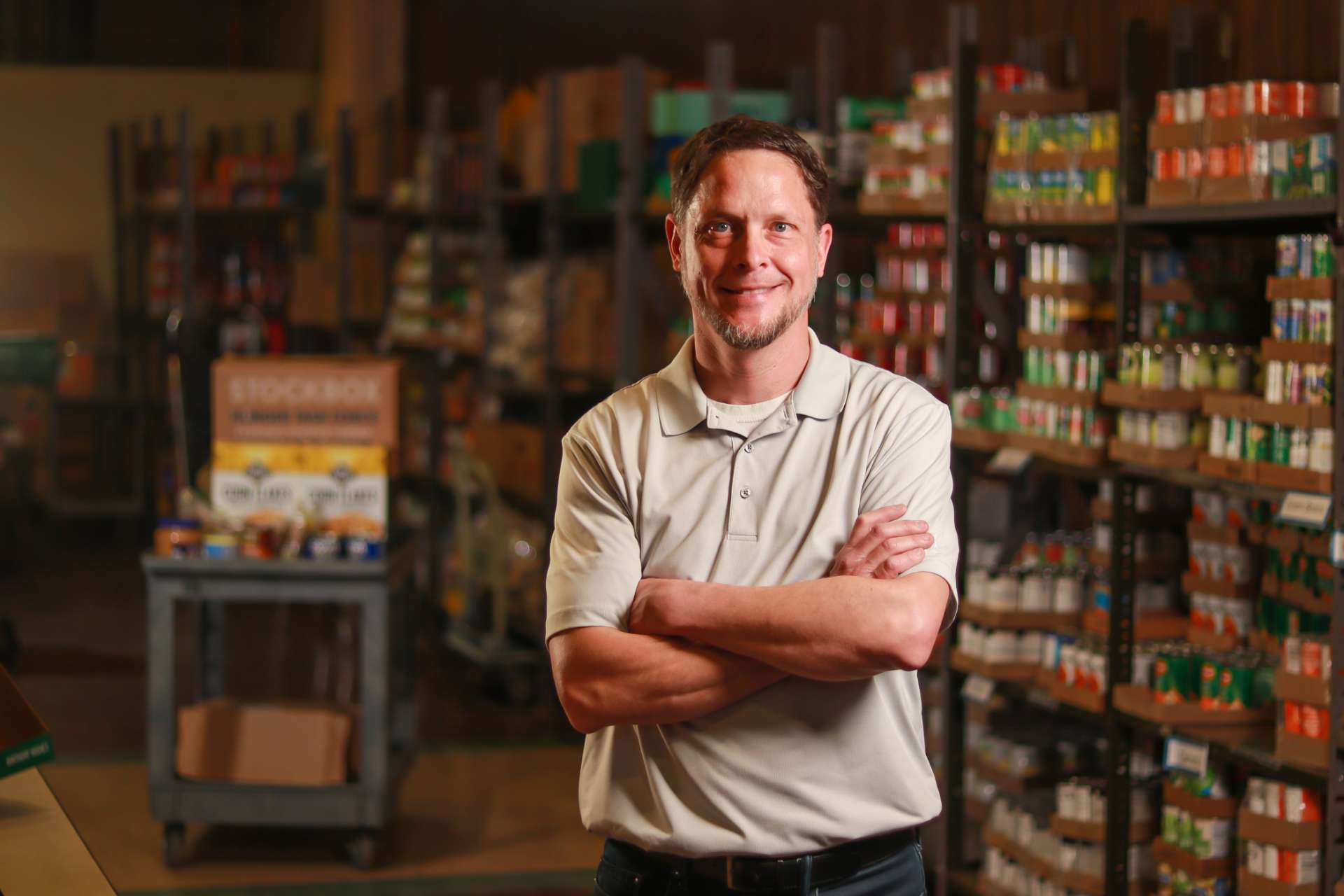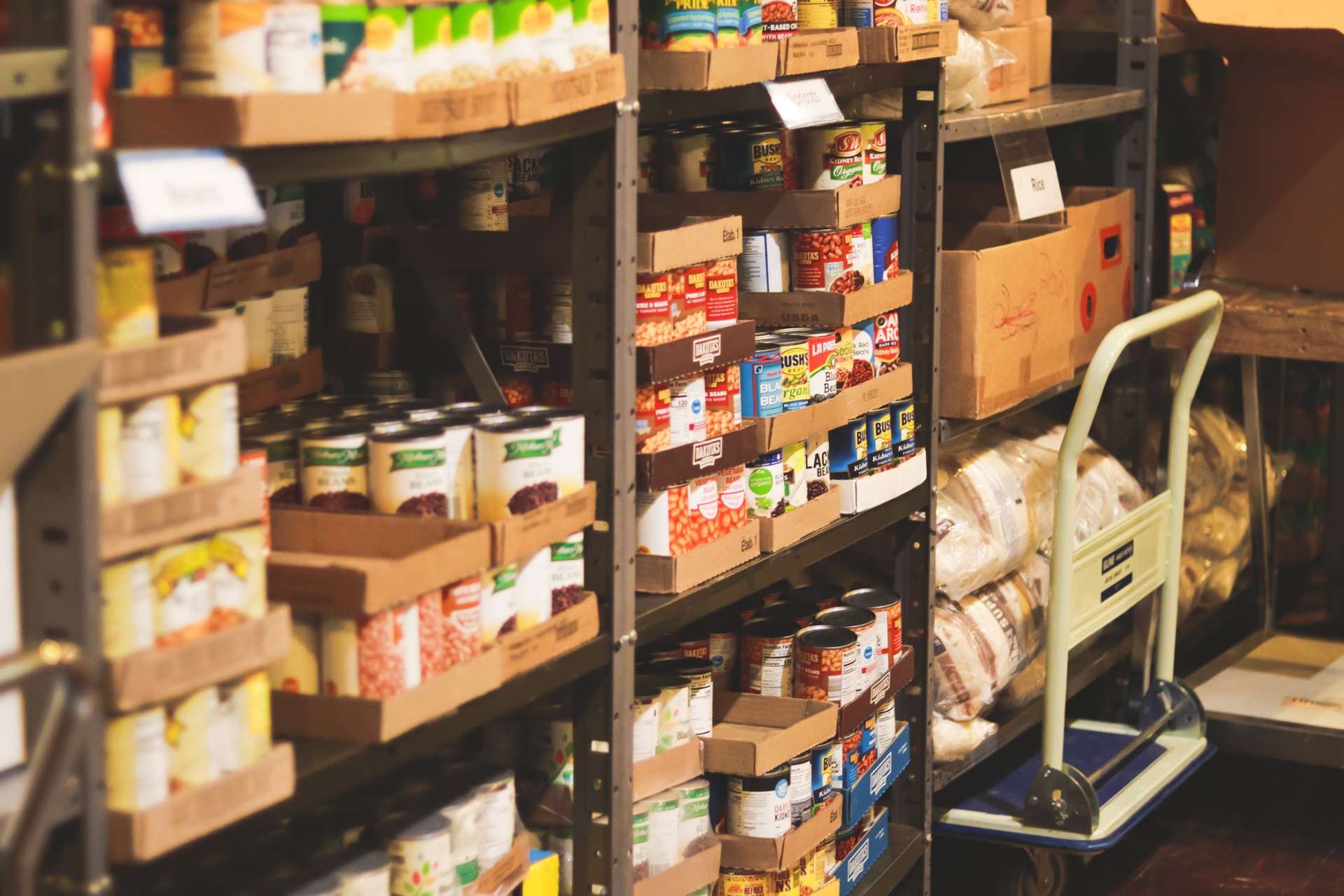 Hunger Task Force is the only food bank in Milwaukee that does not charge for food, delivery or network membership. Unlike national food bank chains, Hunger Task Force believes that healthy food should be provided free of charge based upon need, not upon an organization's ability to pay. Project Concern is grateful to the businesses and schools that regularly host food drives for the organization but are especially thankful to Hunger Task Force for the Free & Local foods that make up a large portion of their pantry's needs. "We are receiving 40-45% of our food directly from Hunger Task Force free of charge."
Many Project Concern volunteers are unable to assist with food sourcing, and Higgins often finds himself having to regularly complete any remaining food acquisitions. "It's a lot of work, and I find myself coming into contact with food 7-8 times to get it where it needs to go – from source to cart, cart to van, van to ramp, ramp to pallet, pallet to shelf, it can be a lot. Having the food from Hunger Task Force delivered right to us is huge and saves us time, energy and resources not having to transport food donations."
In 2018, Project Concern became a Hunger Task Force MyPlate pantry and adopted the choice food model. As a MyPlate pantry, Project Concern follows the USDA-adapted model for healthy eating Hunger Task Force pioneered in Milwaukee and provides clients with nutritious food options like low-sodium vegetables, low-sugar fruits, lean proteins, whole grains and low-fat dairy. "The MyPlate model provides us with the framework of how to run our pantry and what foods to source and provide," shares Higgins. "From foods we receive from Hunger Task Force, to food donations or items we must purchase, we purposely adhere to the MyPlate model and commit to offering healthier options."
Project Concern has also embraced food choice – a service model allowing pantry guests to select culturally appropriate foods, meet individual health and dietary needs and select foods that are familiar and enjoyed just as they would in a grocery store. "This allows our patrons to shop and choose the food they want instead of being given pre-packed items." The choice model is critical to reducing food waste and providing families in need with dignity and compassion.
"If you receive a pre-packed bag, you may receive items you already have, items you are unfamiliar with, or foods you may be unable to eat for health reasons," shares Gevon Daynuah, Hunger Task Force Site Developer. "If you can choose your foods, you can select foods that align with your existing diet and pick foods that you feel confident cooking and enjoying."
The food pantry at Project Concern is one of many sites that has adopted this dignified approach to serving Milwaukee's most vulnerable.
The Project Concern food pantry is open Monday, Wednesday, Friday and the first Saturday of each month. For more information visit projectconcerncudahy.org.
Hunger Task Force is Milwaukee's Free & Local food bank and Wisconsin's anti-hunger leader. The organization provides healthy and nutritious food to hungry children, families and seniors in the community absolutely free of charge. Hunger Task Force was founded in 1974 by a local advocacy group who then formed Milwaukee's first food bank. Today, Hunger Task Force is 100% supported by the community and provides a safety net of emergency food with dignity to a network of 75 food pantries, soup kitchens and homeless shelters. Through legislative analysis, education and community organizing, Hunger Task Force continues to advocate for anti-hunger policy at the local, state and federal level. For more information, visit HungerTaskForce.org.