Volunteer of the Month: Baird | June 2023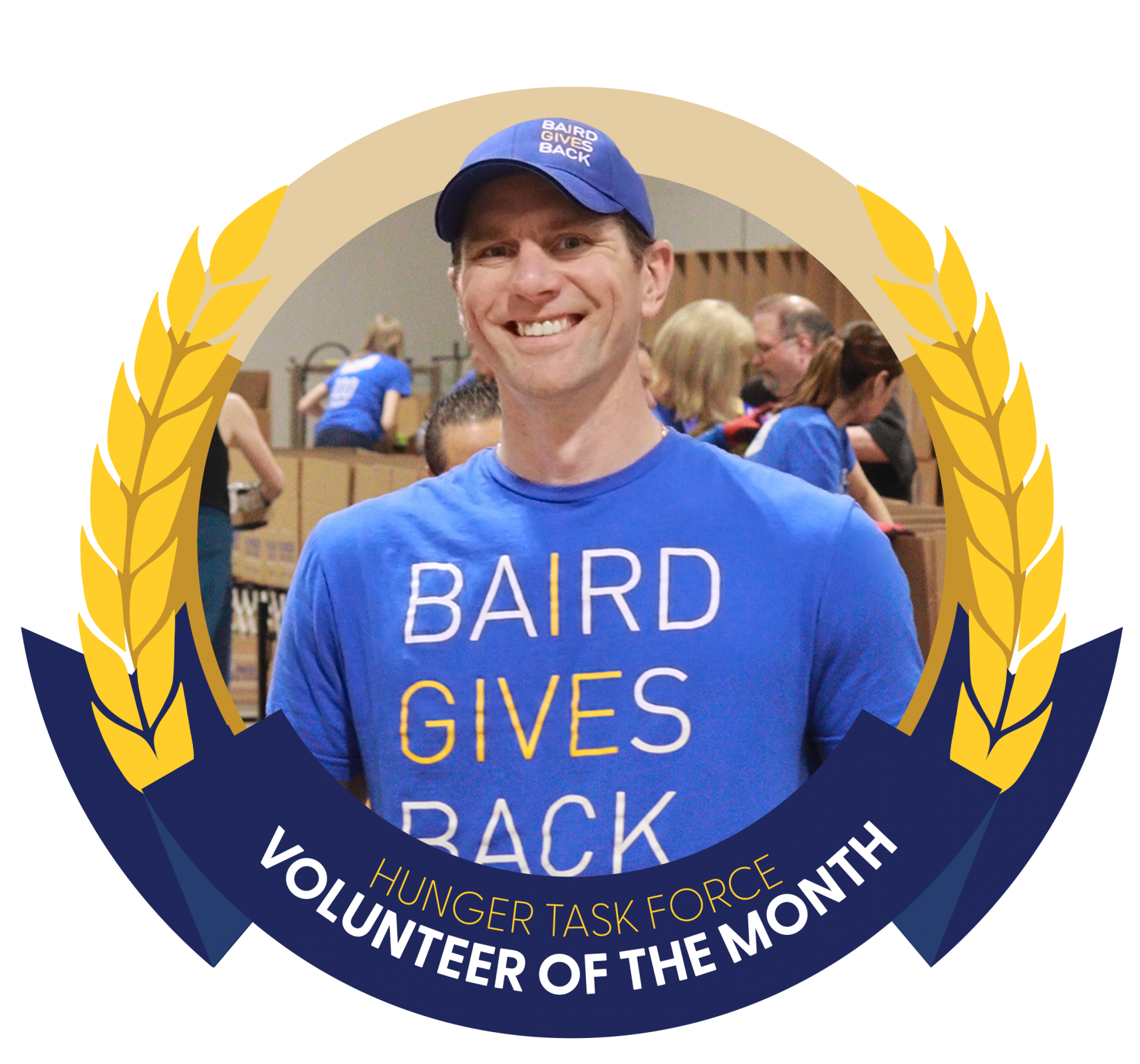 Each month Hunger Task Force is honored to recognize an individual or organization that goes above and beyond in their service to the organization.
Baird is an employee-owned wealth management, capital markets, asset management and private equity firm. As an organization, Baird supports employees who have a passion for giving back by matching charitable contributions and providing paid days off to volunteer. Since 2005, Baird employee volunteers have been regular presence at Hunger Task Force helping out at The Farm, packing Stockboxes for local seniors and assisting with food sorts.
Each year, the "Baird Gives Back" program connects Baird associates with volunteer opportunities throughout the community – including Hunger Task Force. Organized by an Associate Resource Group (ARG), Baird Gives Back brings nearly 100 Baird volunteers to Hunger Task Force. Volunteers are central to the Hunger Task Force mission, and we couldn't be happier to honor Baird as our Volunteer(s) of the Month for June 2023.
Q: Why is giving back important to Baird?
Baird has a long tradition of community involvement. For nearly 15 years, "Baird Gives Back" has exemplified the deep devotion Baird associates have to their communities. The success of our businesses becomes especially meaningful to us when we are able to use it to support the greater good of the world we live in.
Baird Gives Back is organized each year by the Baird Gives Back Associate Resource Group (ARG), which is comprised of Baird associates who share a passion for volunteering. The ARG's mission is to broaden and deepen associates' involvement in volunteer opportunities, career networking and advancement activities in their local communities. 
Q: How does volunteering as an organization affect the culture of your workplace?
Giving back is essentially embedded within Baird's culture – part of what makes the firm such a special place to work.
Beyond Baird Gives Back, the firm supports associates' passion for service by matching individual charitable donations, hosting workplace giving programs, backing deserving causes through Baird Foundation and supporting their volunteer efforts. Additionally, the firm provides associates with two paid days off each year to volunteer in their communities – these can be used during Baird Gives Back or at other points throughout the year.
It's safe to say many of our associates go above and beyond just two days – the community involvement of Baird associates is pretty incredible, and that applies to the entire footprint.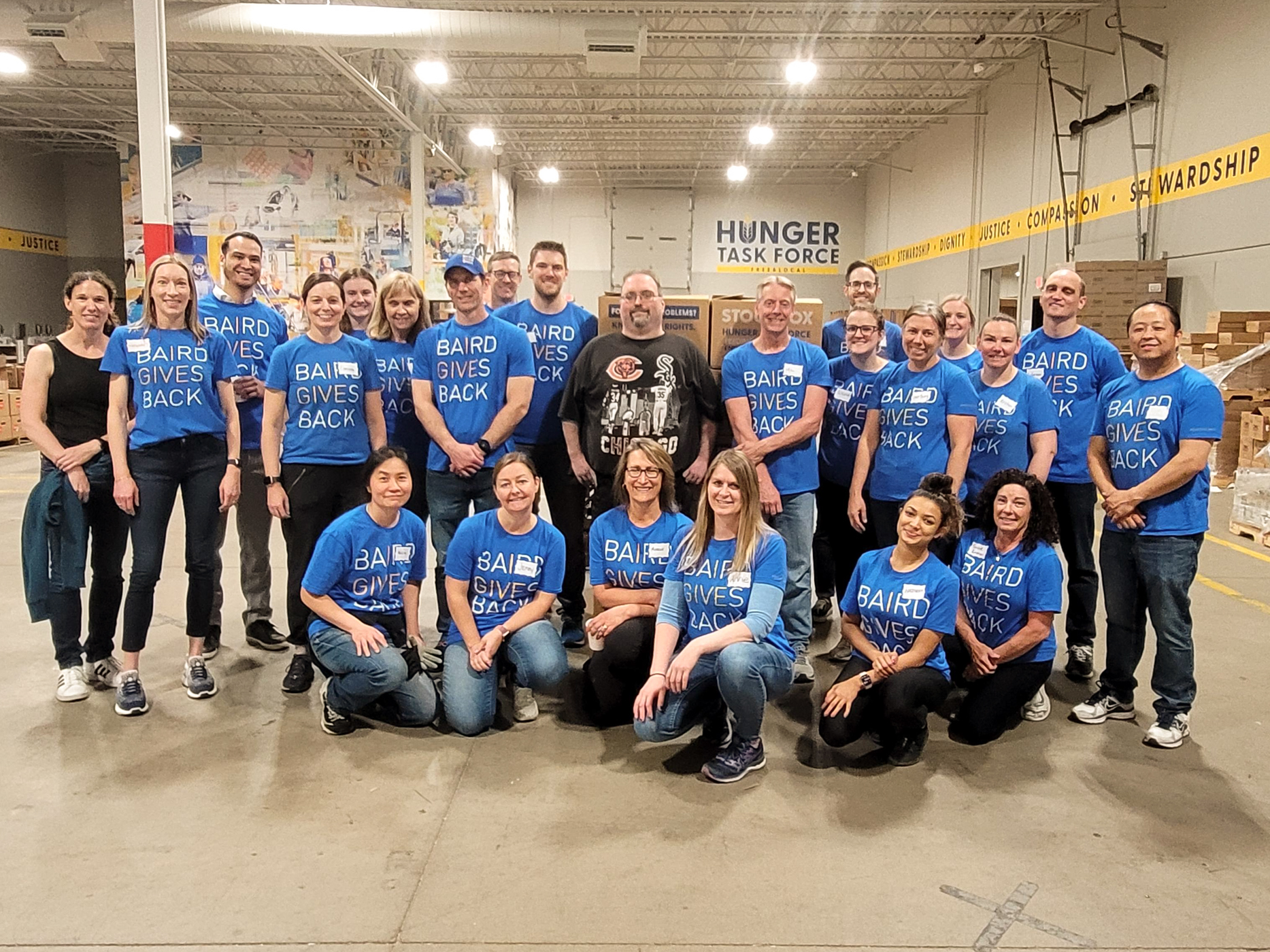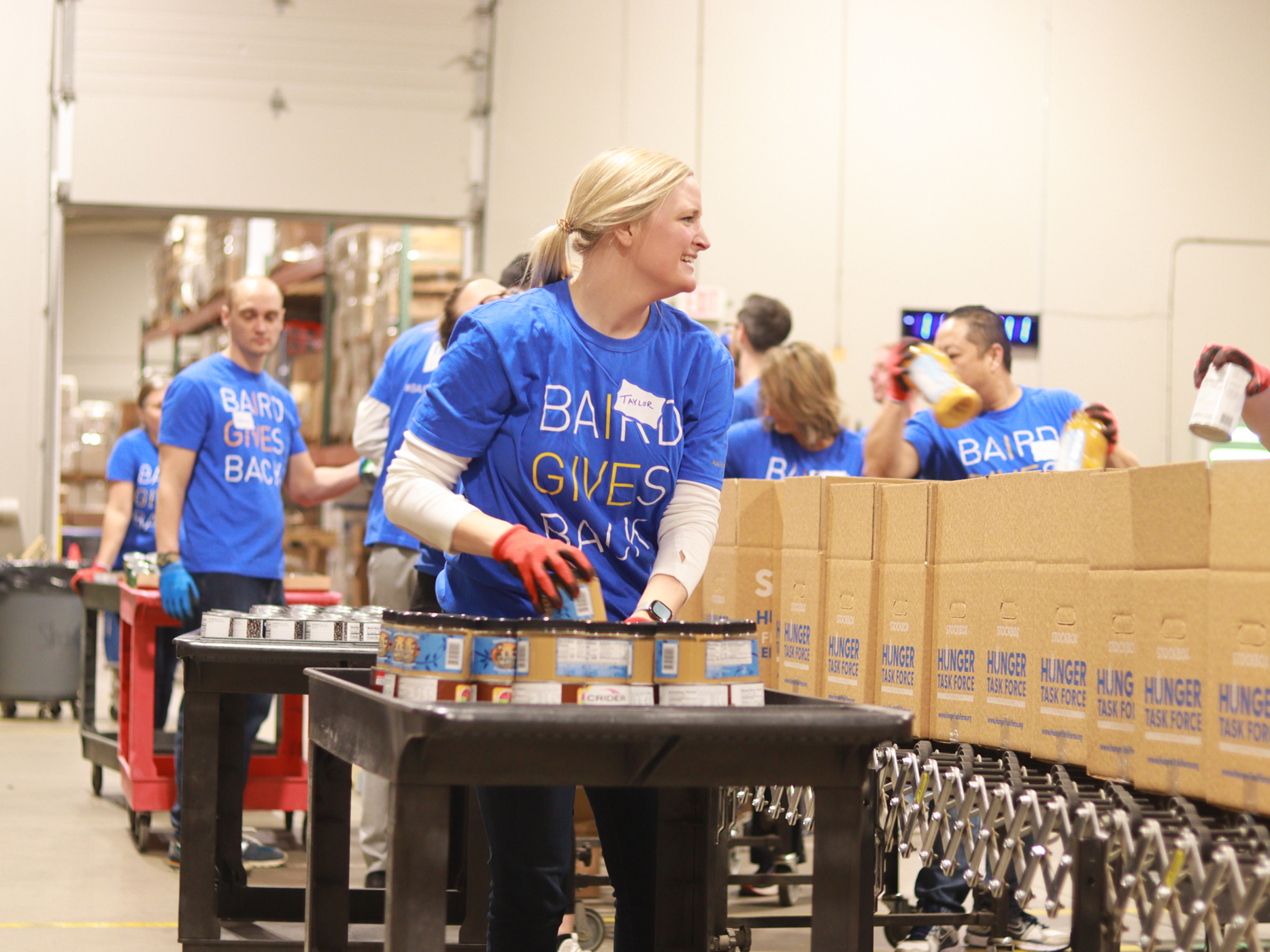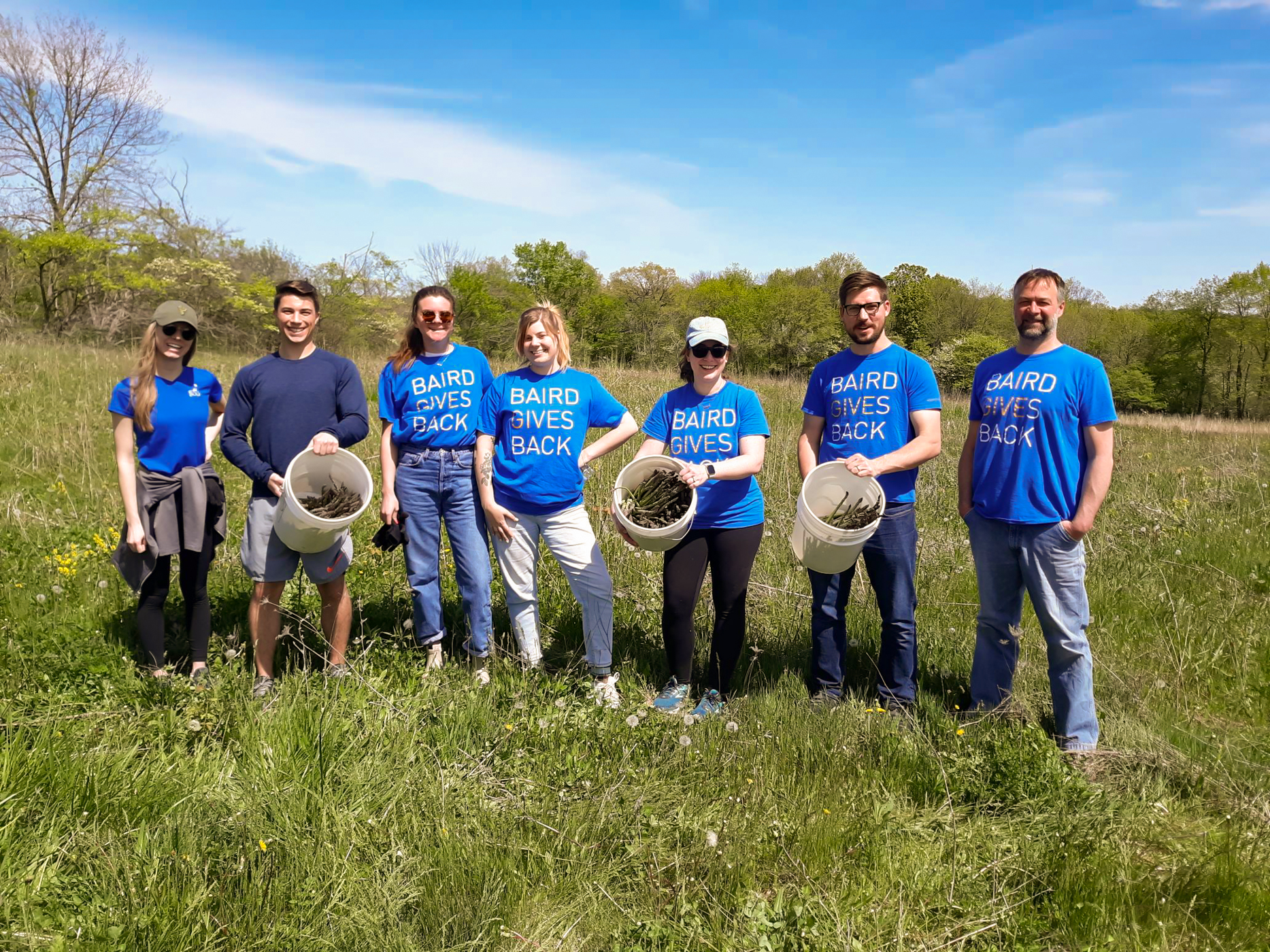 Q: What's been your most memorable experience volunteering? What types of activities have you participated in?
Baird's partnership with Hunger Task Force has been incredibly rewarding. The organization is passionate and enthusiastic, and it's been exciting to watch their team grow to make an even bigger impact within our community.
Baird associates have participated in annual events since 2005, including helping on the farm, sorting food and stocking boxes.
Q: Why do you continue to pick Hunger Task Force?
We are proud to partner with Hunger Task Force and support their mission – they create meaningful change and leave a lasting impact in the communities they serve. With Milwaukee being home to Baird's global headquarters, partnering with this important local agency is a perfect fit.
Hunger Task Force is Milwaukee's Free & Local food bank and Wisconsin's anti-hunger leader. The organization provides healthy and nutritious food to hungry children, families and seniors in the community absolutely free of charge. Hunger Task Force was founded in 1974 by a local advocacy group who then formed Milwaukee's first food bank. Today, Hunger Task Force is 100% supported by the community and provides a safety net of emergency food with dignity to a network of 75 food pantries, soup kitchens and homeless shelters. Through legislative analysis, education and community organizing, Hunger Task Force continues to advocate for anti-hunger policy at the local, state and federal level. For more information, visit HungerTaskForce.org.