Volunteer of the Month: Linda Kollatz | July 2023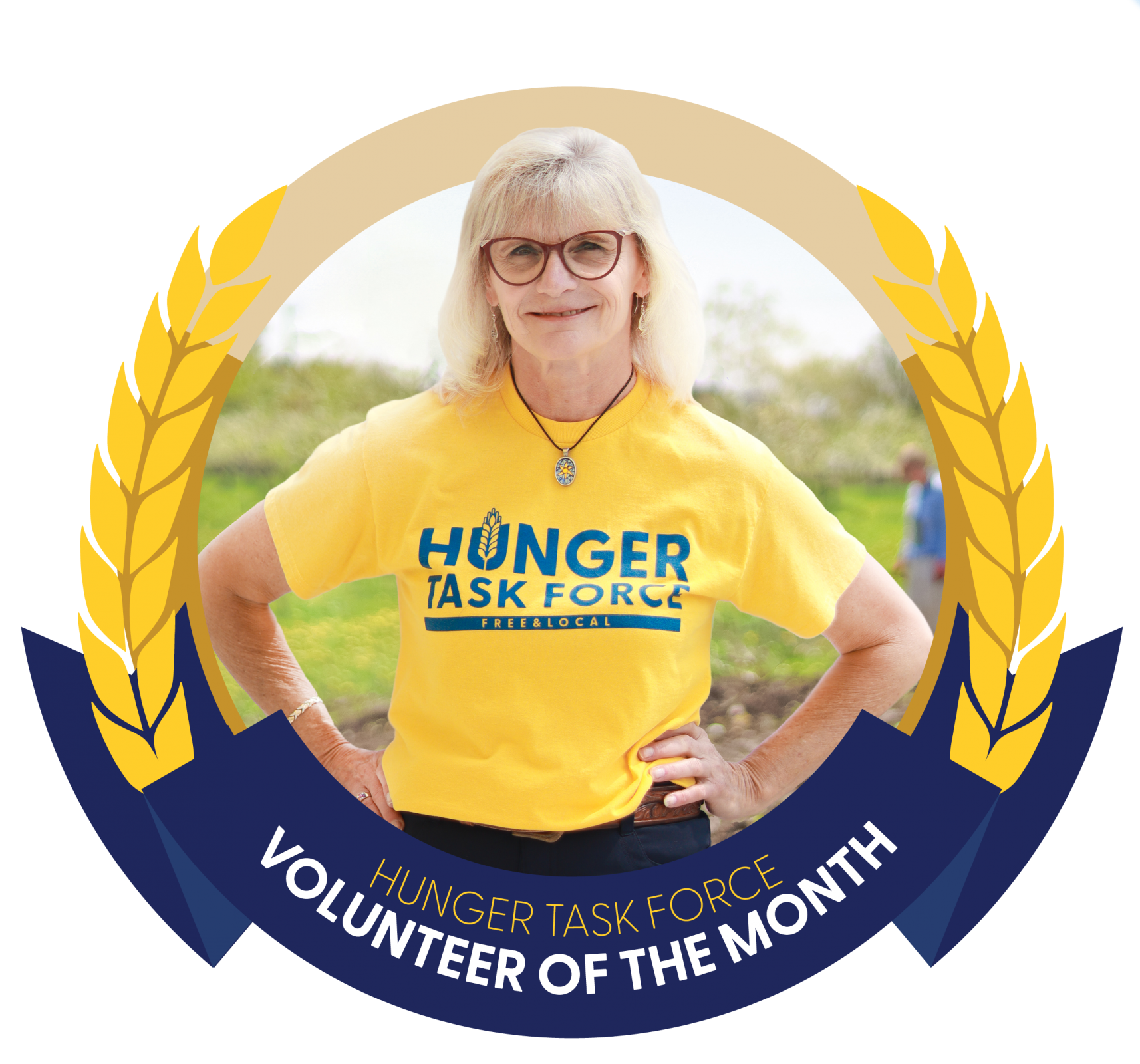 Each month Hunger Task Force is honored to recognize an individual or organization that goes above and beyond in their service to the organization.
Hunger Task Force relies on the help of more than 16,000 generous volunteers every year. From food sorting and building healthy food boxes for seniors to helping individuals shop the Mobile Market and harvesting at The Farm, volunteers help Hunger Task Force feed people today and support our work in ending future hunger.
Linda Kollatz is a tried-and-true volunteer at Hunger Task Force. Since retiring in 2021, Linda has become a regular volunteer – lending a hand at The Farm, community events, in the Volunteer Action Center and wherever she's needed! Her dedication, consistency and willingness to take on new volunteer opportunities has made Linda an exemplary presence at Hunger Task Force. We couldn't be happier to honor Linda Kollatz as our Volunteer of the Month for July 2023.
Q: When did you start volunteering with Hunger Task Force?
Linda: I started volunteering at the Hunger Task Force Farm in July of 2021. I love being outside and active, and volunteering at The Farm has been great. I appreciate working alongside other volunteers and the amazing staff.
Q: What volunteer activities do you help with?
Linda: I have assisted with a variety of tasks at The Farm including planting, weeding, eradication of invasive species, harvesting and collection of prairie seeds. After The Farm growing season winds down in the fall, I help sort food, prepare donor mailings, assist at special events and build Stockboxes in the Volunteer Action Center at Hunger Task Force's main headquarters. It's fun to see the competitive nature of volunteers who build Stockboxes and try to pack more boxes than previous groups during their shifts.
Q: What made you want to volunteer?
Linda: My neighbor had just started volunteering out at The Farm, and she told me about her great experience helping Hunger Task Force. I was immediately interested since my mission after retiring in 2021 was to identify volunteer activities that would allow me to help my community in a meaningful way.
Q: Why do you continue to pick Hunger Task Force?
Linda: Firstly, I believe in Hunger Task Force's mission of providing Free & Local food that is healthy and nutritious. Secondly, they make volunteering fun – the entire staff of the Hunger Task Force is incredible and so appreciative of every volunteer!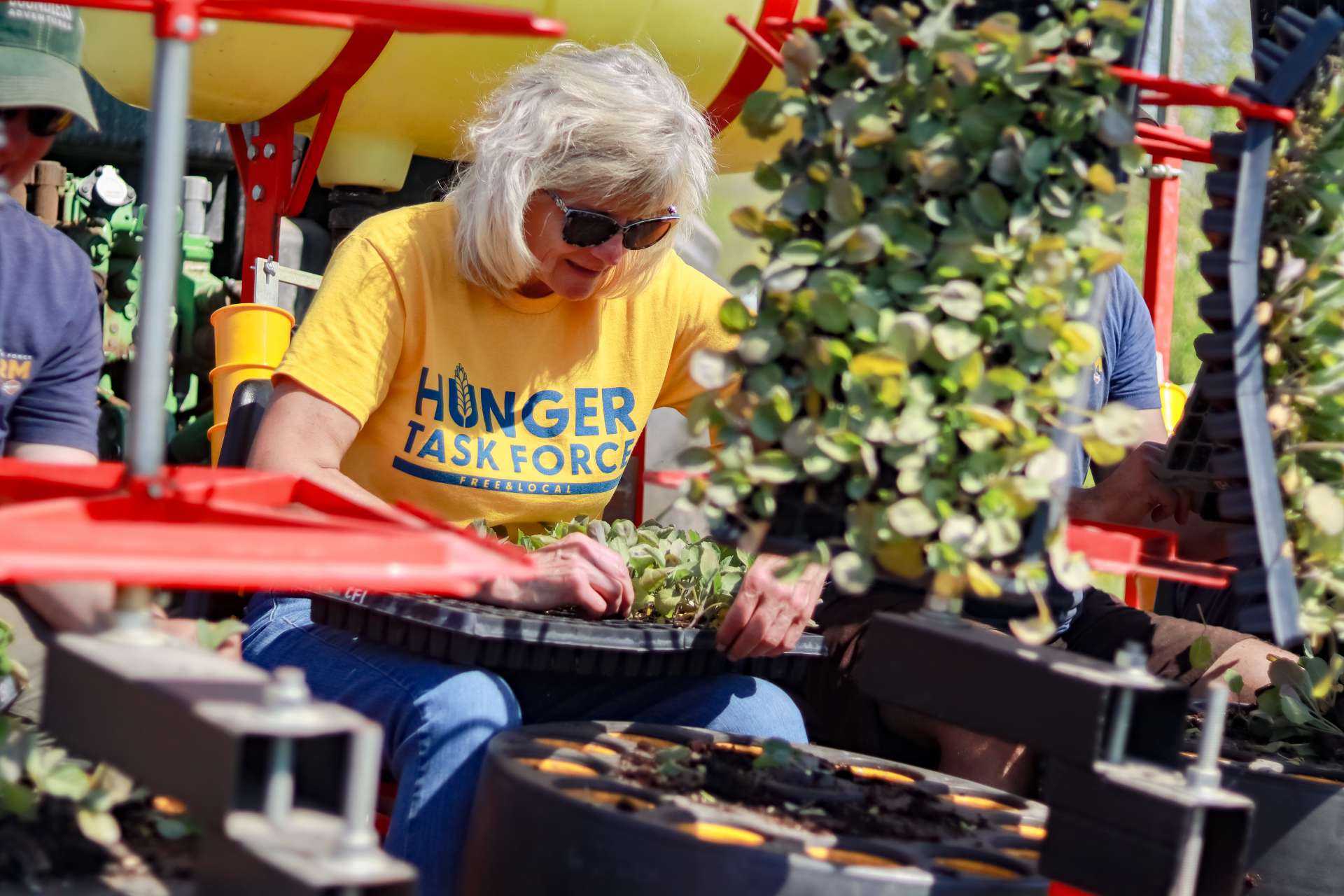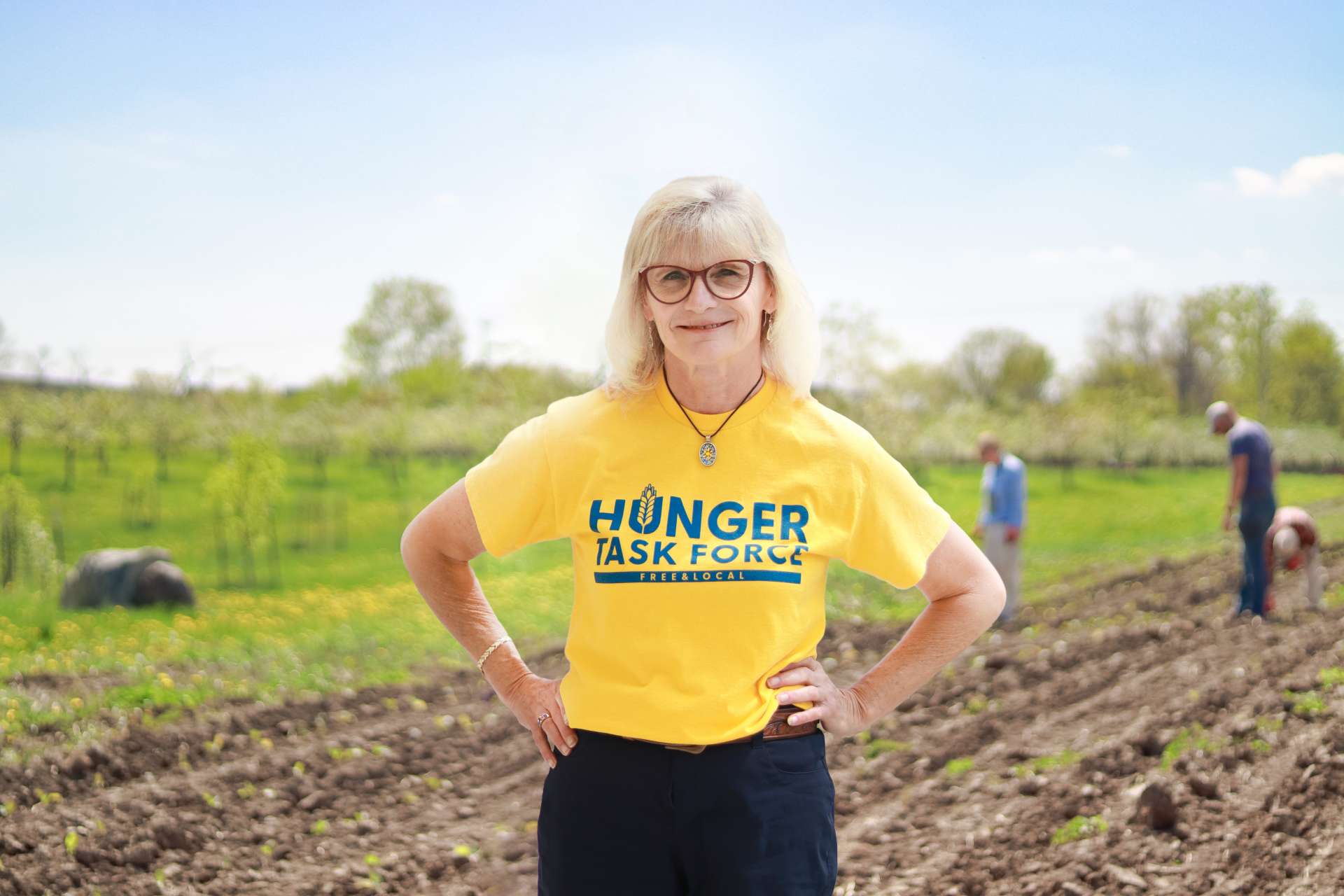 Q: What's been your most memorable experience volunteering?
Linda: While I've had many memorable experiences, I would say collecting donations at the Bruce Springsteen concert this spring has to be the most memorable. The concert was amazing, and the support from attendees was great to see. We raised thousands of dollars collecting cash and encouraging attendees to donate through QR codes as they left the show.
Q: What would you tell someone who is thinking about volunteering at Hunger Task Force?
Linda: If you are looking for a gratifying and fun volunteer opportunity, check out Hunger Task Force! Assisting Hunger Task Force allows you to get involved with a community organization that believes food is a human right. The staff is amazing, and there are so many ways you can volunteer within the organization – check out all these awesome opportunities on their website.
Hunger Task Force is Milwaukee's Free & Local food bank and Wisconsin's anti-hunger leader. The organization provides healthy and nutritious food to hungry children, families and seniors in the community absolutely free of charge. Hunger Task Force was founded in 1974 by a local advocacy group who then formed Milwaukee's first food bank. Today, Hunger Task Force is 100% supported by the community and provides a safety net of emergency food with dignity to a network of 75 food pantries, soup kitchens and homeless shelters. Through legislative analysis, education and community organizing, Hunger Task Force continues to advocate for anti-hunger policy at the local, state and federal level. For more information, visit HungerTaskForce.org.