Meet the new faces of Hunger Task Force
The principal strength of Hunger Task Force is its compassionate and committed staff. As an anti-hunger organization, Hunger Task Force commits to hiring staff with an array of skills, talents and the cultural competence to best serve our diverse community. Hunger Task Force is proud to announce the addition of three new faces to our Advocacy, Outreach and Nutrition teams. We are thrilled to welcome Aretha, Maja and Melanie to their new roles at Hunger Task Force.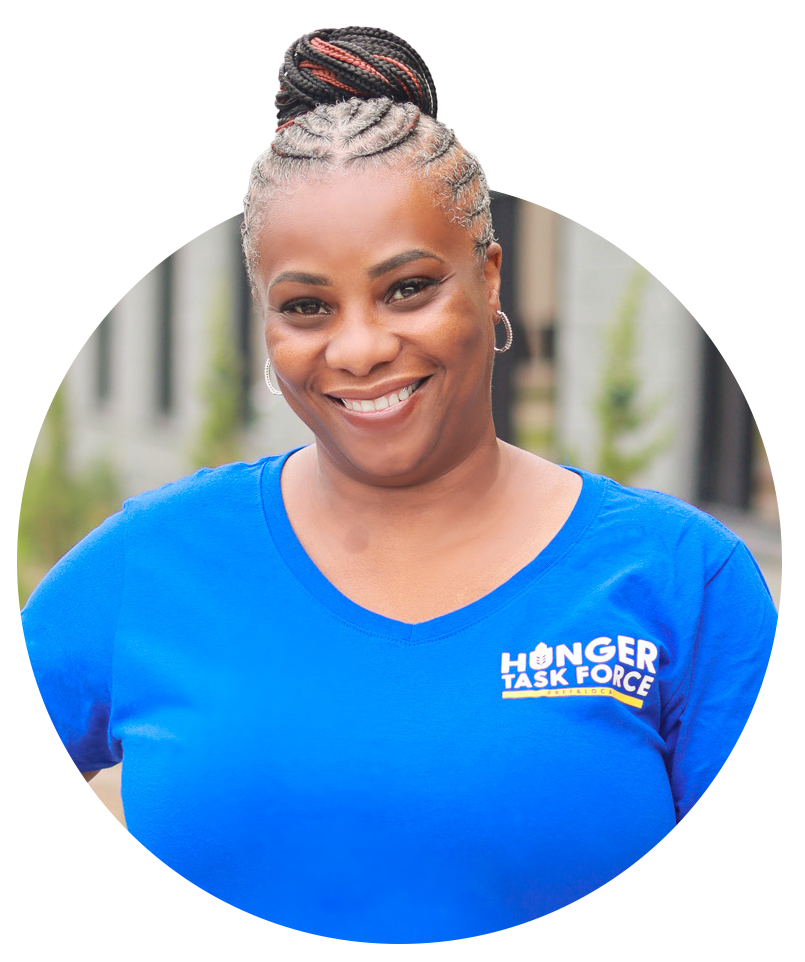 Aretha Kubera 
WIC Outreach Manager
Hunger Task Force is excited to welcome Aretha Kubera to her new role as the agency's first WIC Outreach Manager. Thanks to a special WIC Community Innovation and Outreach grant (WIC CIAO, for short) from the USDA through the Food Research & Action Center, Hunger Task Force will focus more resources on making sure our community's most vulnerable kids have access to healthy food and formula. Aretha will work to increase WIC education and engagement for the purpose of increasing Wisconsin WIC enrollment and reducing disparities in program delivery.
Aretha comes to Hunger Task Force from Next Door, a Milwaukee-based organization supporting the intellectual, physical and emotional development of children, where she previously provided direct community services to parents and children, including WIC referrals. She earned a master's in education from Ashford University and a master's in health services administration from Strayer University. As WIC Outreach Manager, Aretha will increase WIC awareness and participation, establish new partnerships with healthcare systems and community organizations and will compile data, best practices and recommendations to maximize program enrollment.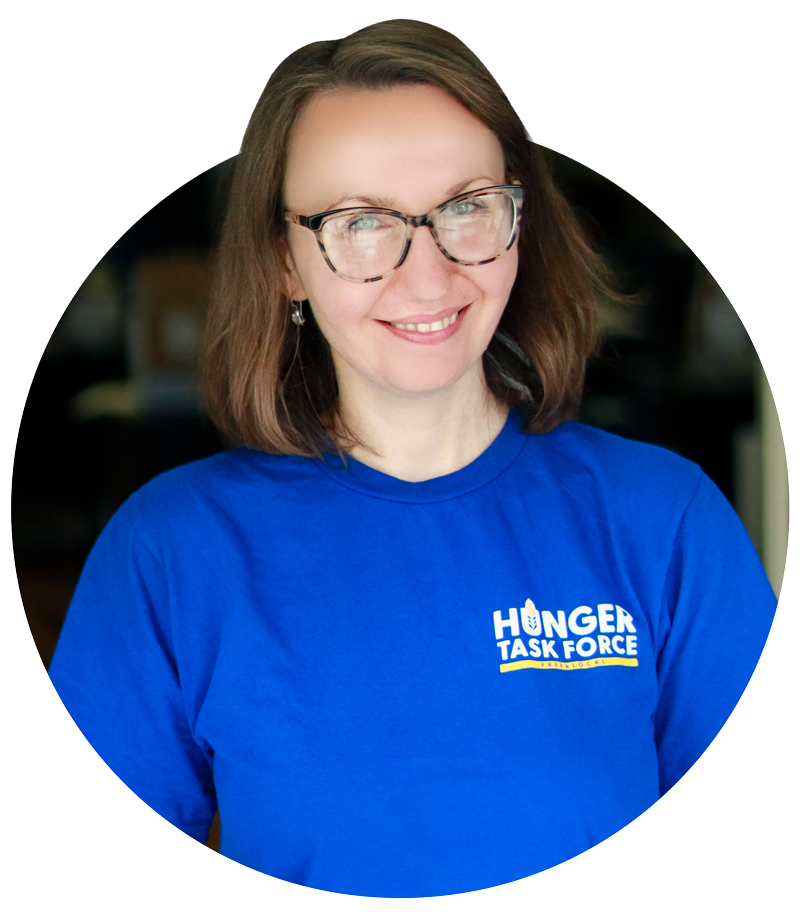 Maja Wolfe
FoodShare Advocate
As Hunger Task Force's newest FoodShare Advocate, Maja Wolfe will assist clients with applying for and maintaining FoodShare benefits. Maja was born in Macedonia and speaks Macedonian, Serbian, Croatian, Spanish, Italian, Czech, Russian and French. Her impressive multilingualism will broaden Hunger Task Force's reach in the community and allow Maja to interpret for families in need and help individuals with limited English proficiency access food and other federal nutrition programs for which they may quality.
Maja holds a bachelor's degree in South Slavic Languages and a Spanish Language and Literature degree from Arizona State University. More recently she received her master's in Spanish Language and Literature at Idaho State University.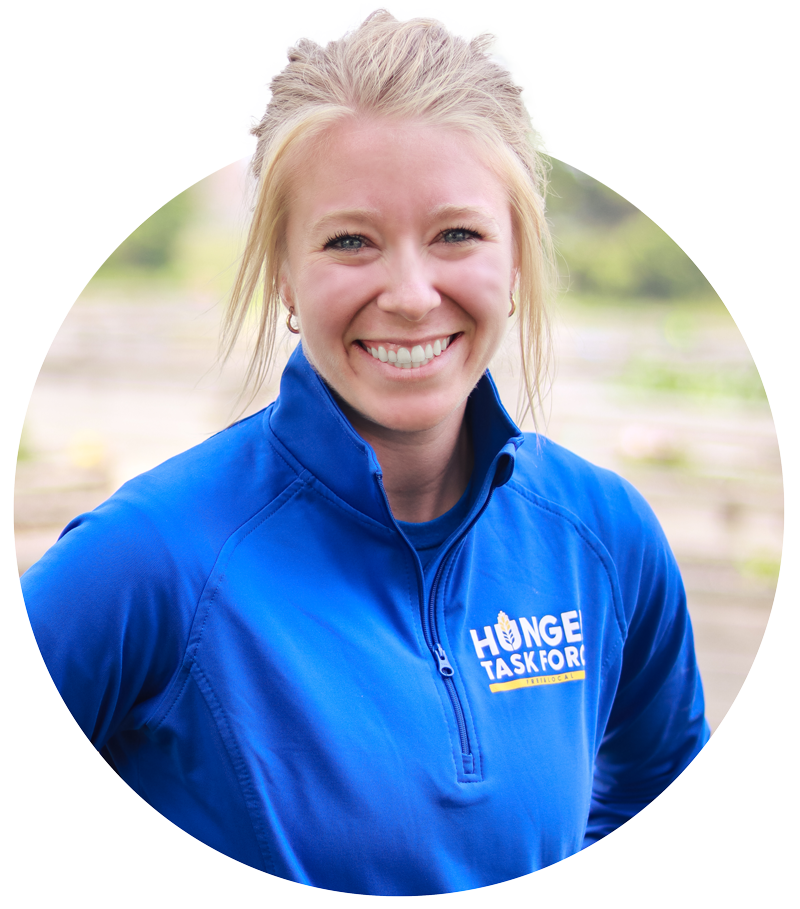 Melanie Foland
Child Nutrition Educator
Previously an educator with the West Allis-West Milwaukee school district, Melanie Foland joins Hunger Task Force as the Child Nutrition Educator. Melanie is a Marquette University graduate with a degree in Elementary Education and Psychology and most recently taught in the classroom at Pershing Elementary. With a passion for children, Melanie will carry on the Farm-to-Plate program at Hunger Task Force, providing nutrition education to SNAP-eligible children in our local community.
Additionally, as Child Nutrition Educator, Melanie will identify and work alongside statewide partners to expand access to nutrition education programming while updating current curriculum to reflect nutrition standards, best practices and trends maintained by the USDA. Through her work, local students will develop an understanding of nutrition, learn to make healthy choices and increase their consumption of nutritious foods.
Hunger Task Force is Milwaukee's Free & Local food bank and Wisconsin's anti-hunger leader. The organization provides healthy and nutritious food to hungry children, families and seniors in the community absolutely free of charge. Hunger Task Force was founded in 1974 by a local advocacy group who then formed Milwaukee's first food bank. Today, Hunger Task Force is 100% supported by the community and provides a safety net of emergency food with dignity to a network of 75 food pantries, soup kitchens and homeless shelters. Through legislative analysis, education and community organizing, Hunger Task Force continues to advocate for anti-hunger policy at the local, state and federal level. For more information, visit HungerTaskForce.org.