Harvest Box Program Brings Fresh Wisconsin Produce to Local Seniors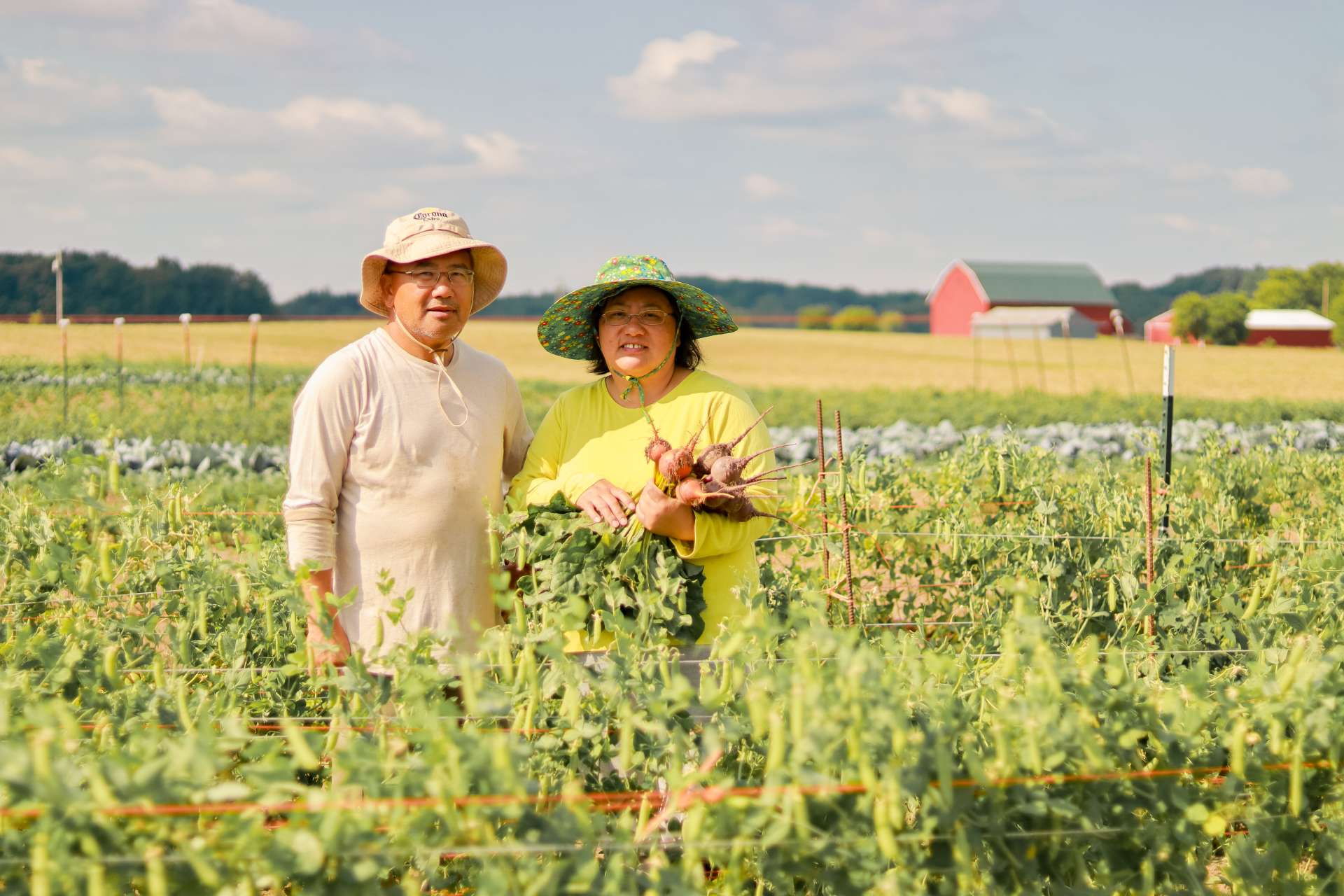 Meet the farmers of the "Harvest Box!" New in 2023, the Harvest Box gives seniors another option to access fresh produce through the Senior Farmers' Market Nutrition Program. In lieu of receiving vouchers to spend at markets, seniors can pre-order a pick up a Harvest Box filled prefilled with $35 worth of local produce from Wisconsin farmers.
Just one of the many farms growing fresh fruits and vegetables for the Harvest Box, J.L. Produce is a family farm located in Richfield, WI – just 5 miles from Holy Hill. Run by Vang Thao and her husband, also named Vang, this 4.5 acre operation grows dozens of healthy fruits and vegetables – including onions, sugar snap peas, radishes, potatoes, carrots, greens, beans, beets, Bok choy, tomatoes, kale, cabbage, rhubarb, flowers and more – typically sold at local farmers' markets in Waukesha County and northern Illinois.
The pair is excited to have fresh items grown at their farm included in the Harvest Box and have prepared nearly four full lines of produce planted solely for the program. "We want seniors to enjoy eating our food just as much as we enjoy growing it!"
The food being grown by J.L. Produce is as natural as possible."We put this food in our body too, so we want it to be as fresh and safe," shares Vang. "We work to be as organic as we can, so our food can be as nutritious as possible."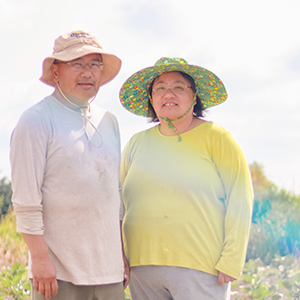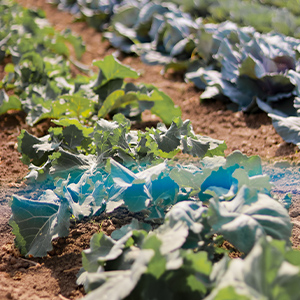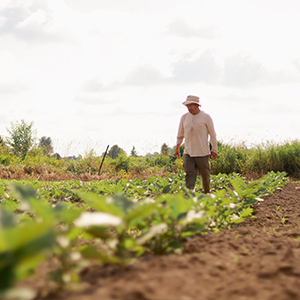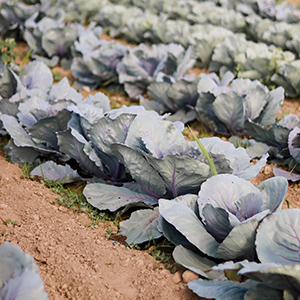 Hunger Task Force is Milwaukee's Free & Local food bank and Wisconsin's anti-hunger leader. The organization provides healthy and nutritious food to hungry children, families and seniors in the community absolutely free of charge. Hunger Task Force was founded in 1974 by a local advocacy group who then formed Milwaukee's first food bank. Today, Hunger Task Force is 100% supported by the community and provides a safety net of emergency food with dignity to a network of 75 food pantries, soup kitchens and homeless shelters. Through legislative analysis, education and community organizing, Hunger Task Force continues to advocate for anti-hunger policy at the local, state and federal level. For more information, visit HungerTaskForce.org.