Hmong American students find their roots in the School Garden through "Cooking with Culture"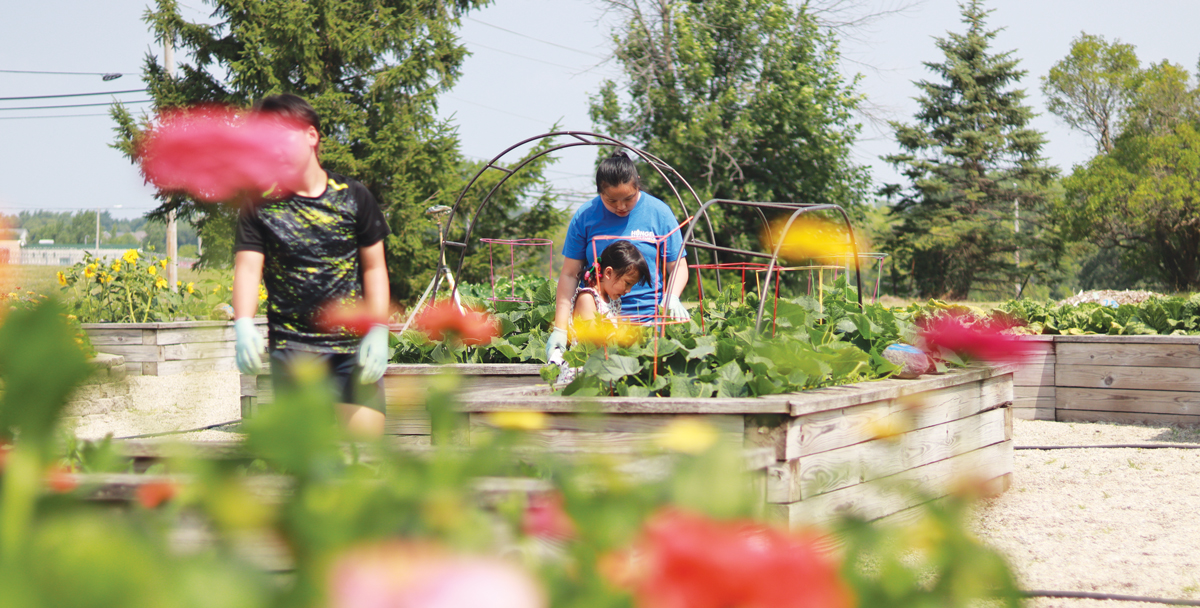 This summer, Hunger Task Force piloted the "Cooking with Culture" initiative, a multi-grade nutrition program that taught students from the Hmong community about healthy eating. Cooking with Culture was started to help close the gap in nutrition education among students of color by providing education through a cultural lens.
Students were introduced to harvesting vegetables from the School Garden and preparing their own meals in the education kitchen. Cooking with Culture gave students the opportunity to practice their knife skills, using measuring cups and utensils, following recipes and gardening. The program aims to combat preventable diseases like diabetes and heart-related affecting the health of the community. Led by the Cultural Foods Coordinator, Pasua Chang, Cooking with Culture is conducted in partnership with the Hmong American Peace Academy (HAPA).
Cherish Her is a fourth grader who participated in the program. She said she not only learned a lot about her own heritage but also the meaning behind the idea that food brings people together. "You can like bond over food because you can like to cook together; you can bond over cooking — even just sharing a meal. I think that is what brings food together," Cherish said. She said the program brought her closer to her Hmong heritage, too.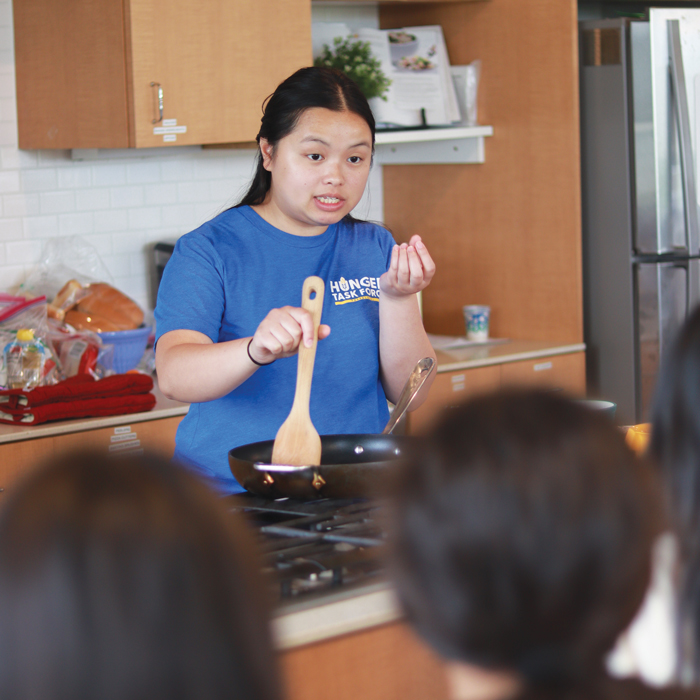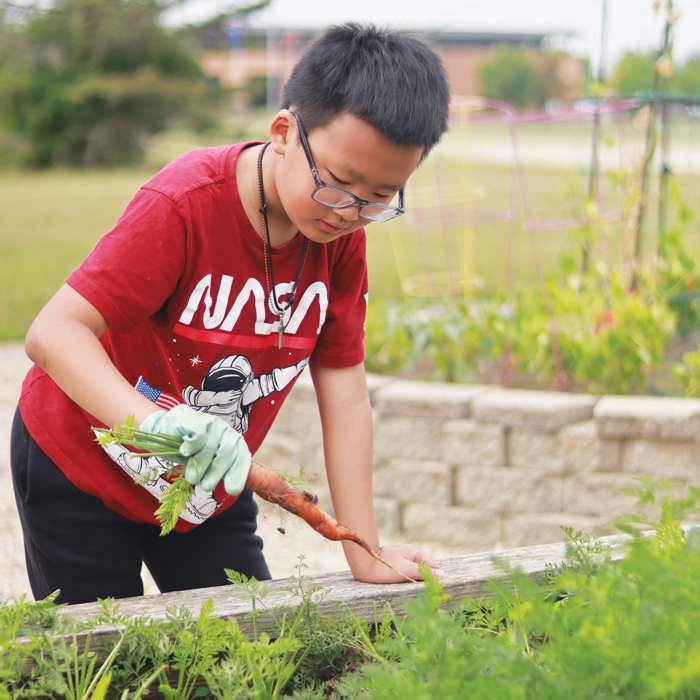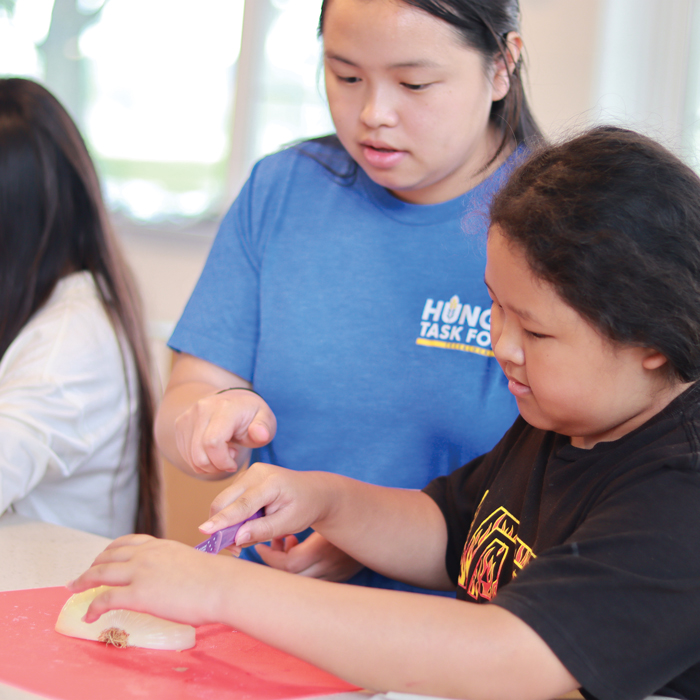 Throughout the summer, across three separate sessions, a total of 18 students from HAPA participated in the program. Sessions lasted two weeks with students visiting The Farm for six hours a day, for four days both weeks. Students were provided with a daily breakfast, lunch, and an early supper.
Each day, students spent time learning a new gardening topic, taste-testing culturally appropriate foods, learning nutrition basics, being physically active outside, and cooking a new dish in the kitchen. Students were introduced to nutrition concepts including the MyPlate food groups, portioning, nutrients and vitamins, healthy fats, and the "Go Slow, Whoa" concept. Additionally, students learned about bees and pollination and were able to view The Farm's observation beehive before enjoying a sweet treat and sampling fresh honey from the honeycombs.
Looking to next year, Hunger Task Force hopes to enroll even more students for the Cooking with Culture experience. Including parents, siblings and guardians for a "Family Cooking Night" is also anticipated, in which students can showcase their new nutrition knowledge, gardening tips and cooking skills to guests from home.