Meet the new faces of Hunger Task Force
The principal strength of Hunger Task Force is its compassionate and committed staff. As an anti-hunger organization, Hunger Task Force commits to hiring staff with an array of skills, talents and the cultural competence to best serve our diverse community. Hunger Task Force is excited to welcome Leslie, Jeremy and Menickalay to their new roles at Hunger Task Force!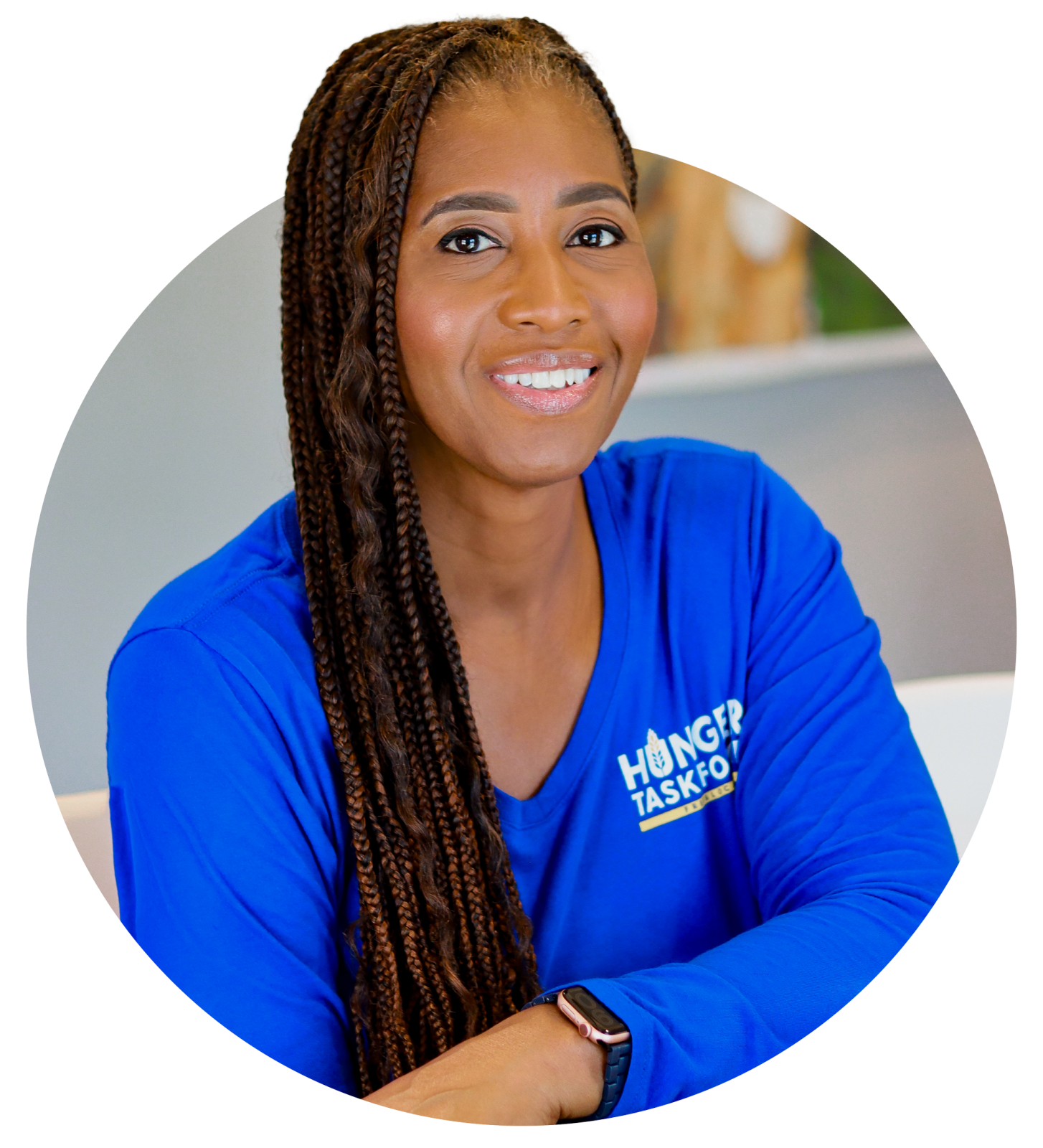 Leslie Posey
FoodShare Advocate
Hunger Task Force is excited to welcome Leslie Posey to the Outreach Team as one of our newest FoodShare Advocates. Leslie comes to Hunger Task Force with 15+ years of technical experience as a customer service and client support advocate in the telecom industry, along with an extensive background in community engagement and outreach. Leslie's volunteer experiences have allowed her to serve as her former employer's selected YMCA Black Achiever volunteer representative in business and industry, a United Way ambassador, and as a parent liaison and board member for Neighborhood House of Greater Milwaukee.
"I strive to reflect everything good poured into me from my family, friends, and the community at large," shares Leslie. "Being a FoodShare Advocate for Hunger Task Force allows me to help combat hunger and treat everyone who comes through the door with dignity, and compassion."
Leslie holds a BA in Public Relations and Marketing from Ashford University and an AS in Business Administration from Cardinal Stritch University.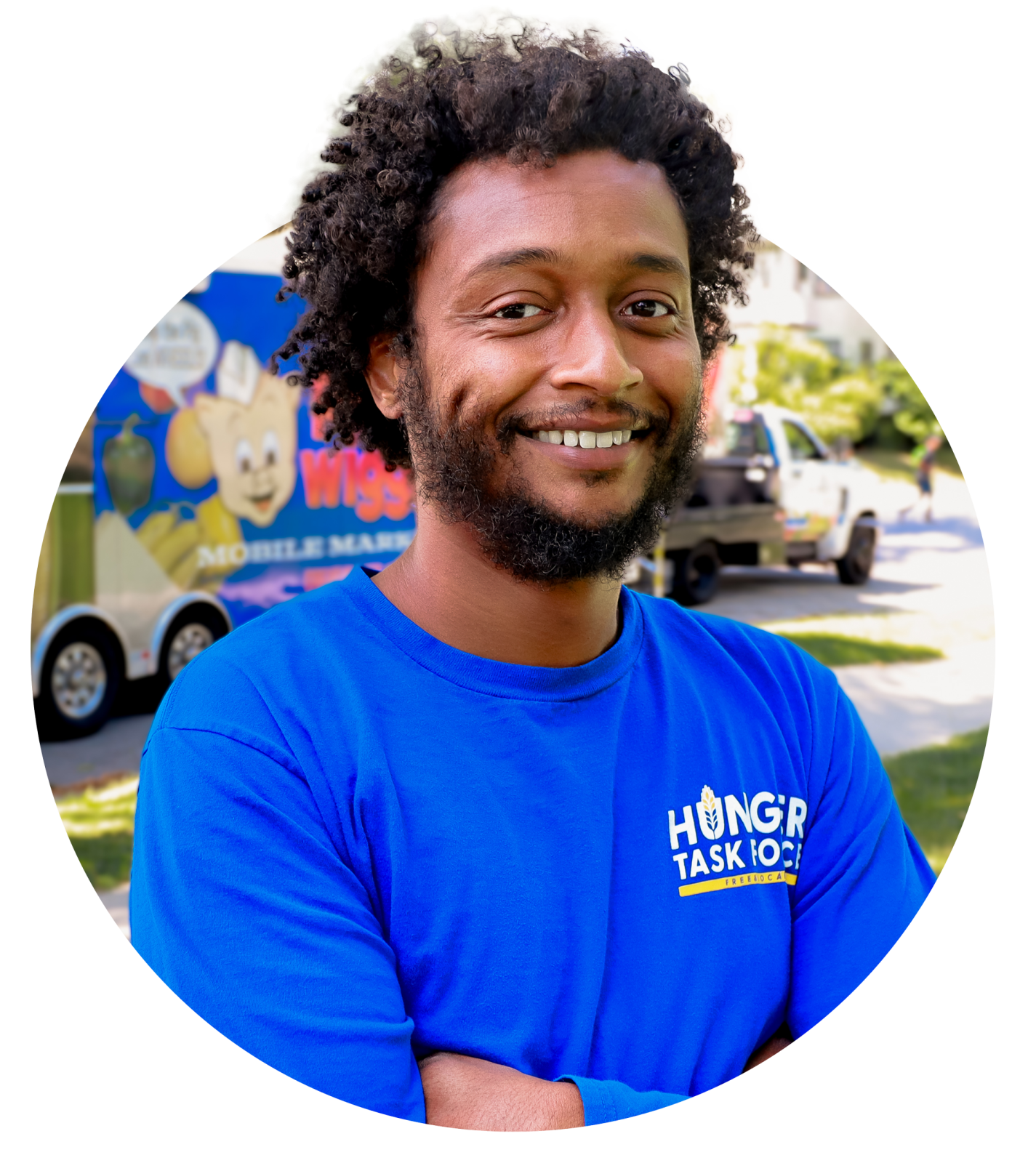 Jeremy Warwick
Mobile Market Driver
Jeremy is no stranger to Hunger Task Force. After working the last 6 years on the Hunger Task Force Operations Team as a Route Representative, delivering food Free & Local to organizations in the emergency food network, Jeremy obtained his Class A CDL and became the new Driver on the Mobile Market, Hunger Task Force's grocery store on wheels.
"When the Mobile Market Route Representative role became vacant in August, I was eager to get out on the road with the market," shares Jeremy. "I've been a driver at Hunger Task Force since 2017 but wanted to pivot and engage more with volunteers and community members."
The Mobile Market travels throughout Milwaukee County, visiting communities with little to no access to fresh foods. Still in his first month, Jeremy tackles the tight turns and crowded stops with a smile, knowing the Mobile Market is a crucial resource for so many shoppers.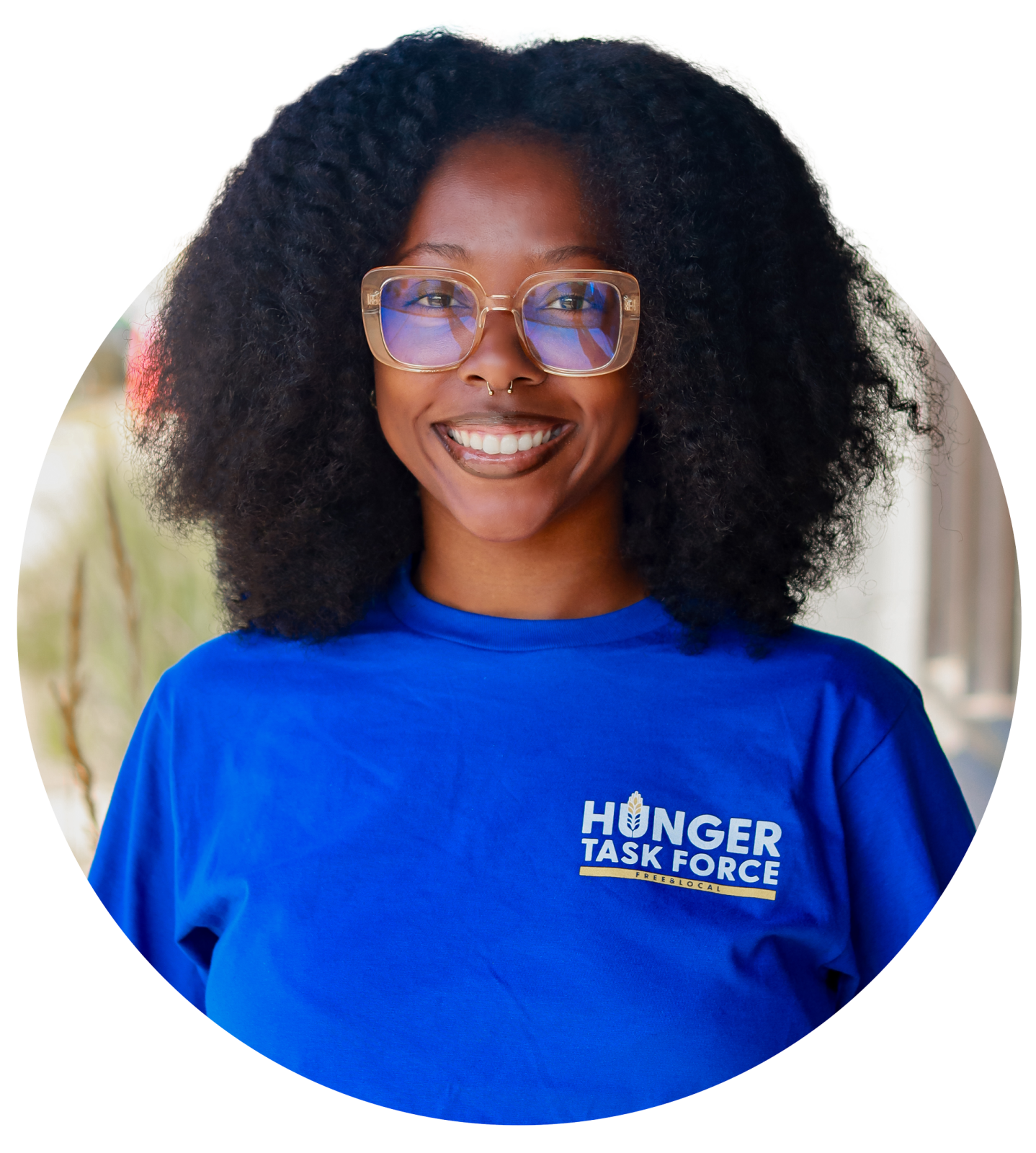 Menickalay Smith
FoodShare Advocate
Bringing years of experience in customer service and community outreach to the Outreach Team, Menickalay Smith joins Hunger Task Force as a FoodShare Advocate. Before accepting a position with Hunger Task Force, Menickalay worked with the Boys & Girls Club, Milwaukee Housing Authority and, most recently, Department of Workforce Development in the unemployment division conducting interviews to investigate and resolve eligibility issues.
"I anticipate being able to help eliminate barriers clients are facing that are preventing them from being able to secure healthy food," shares Menickalay. "I am most excited about being involved in the community through FoodShare outreach efforts and to continue to learn about FoodShare and other food resources that are beneficial to the community."
As a FoodShare Advocate, Menickalay will educate and assist eligible clients at Hunger Task Force's various FoodShare Resource Centers on how to apply for and maintain their FoodShare benefits. FoodShare Advocates also connect Milwaukee families and seniors to other federal nutrition programs for which they may qualify. 
Hunger Task Force is Milwaukee's Free & Local food bank and Wisconsin's anti-hunger leader. The organization provides healthy and nutritious food to hungry children, families and seniors in the community absolutely free of charge. Hunger Task Force was founded in 1974 by a local advocacy group who then formed Milwaukee's first food bank. Today, Hunger Task Force is 100% supported by the community and provides a safety net of emergency food with dignity to a network of 75 food pantries, soup kitchens and homeless shelters. Through legislative analysis, education and community organizing, Hunger Task Force continues to advocate for anti-hunger policy at the local, state and federal level. For more information, visit HungerTaskForce.org.