Meet the new faces of Hunger Task Force
The principal strength of Hunger Task Force is its compassionate and committed staff. As an anti-hunger organization, Hunger Task Force commits to hiring staff with an array of skills, talents and the cultural competence to best serve our diverse community. Hunger Task Force is excited to welcome Leslie, Jeremy and Menickalay to their new roles at Hunger Task Force!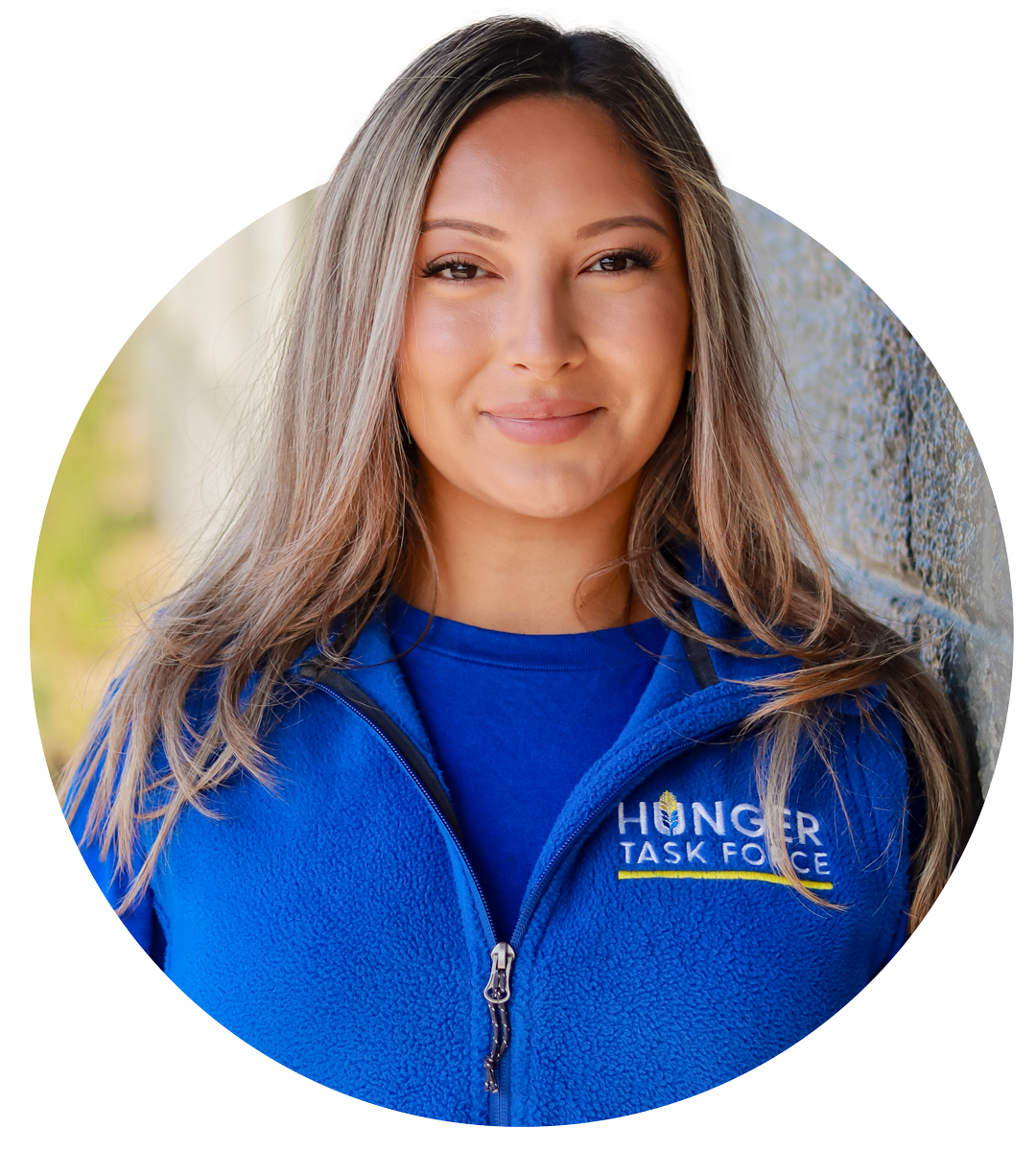 Gabriella Marquez
FoodShare Advocate
Hunger Task Force is excited to introduce Gabriella Marquez as our new FoodShare Advocate. As a first-generation college graduate with a Bachelor of Arts in Political Science, she brings a unique perspective and a wealth of knowledge to the Outreach Team. Gabriella's professional background includes serving as a case worker at the United Community Center and local organizer for the 2020 presidential campaign. Her experiences have honed her skills in connecting with and supporting those in need, making her a perfect fit for our mission.
Gabriella's passion for advocacy, combined with her diverse experiences, will allow her to make a profound impact on the Milwaukee community and enhance Hunger Task Force's efforts to provide vital support through our FoodShare program. As a FoodShare Advocate, Gabriella will educate and assist eligible clients at Hunger Task Force's various FoodShare Resource Centers on how to apply for and maintain their FoodShare benefits. FoodShare Advocates also connect Milwaukee families and seniors to other federal nutrition programs for which they may qualify.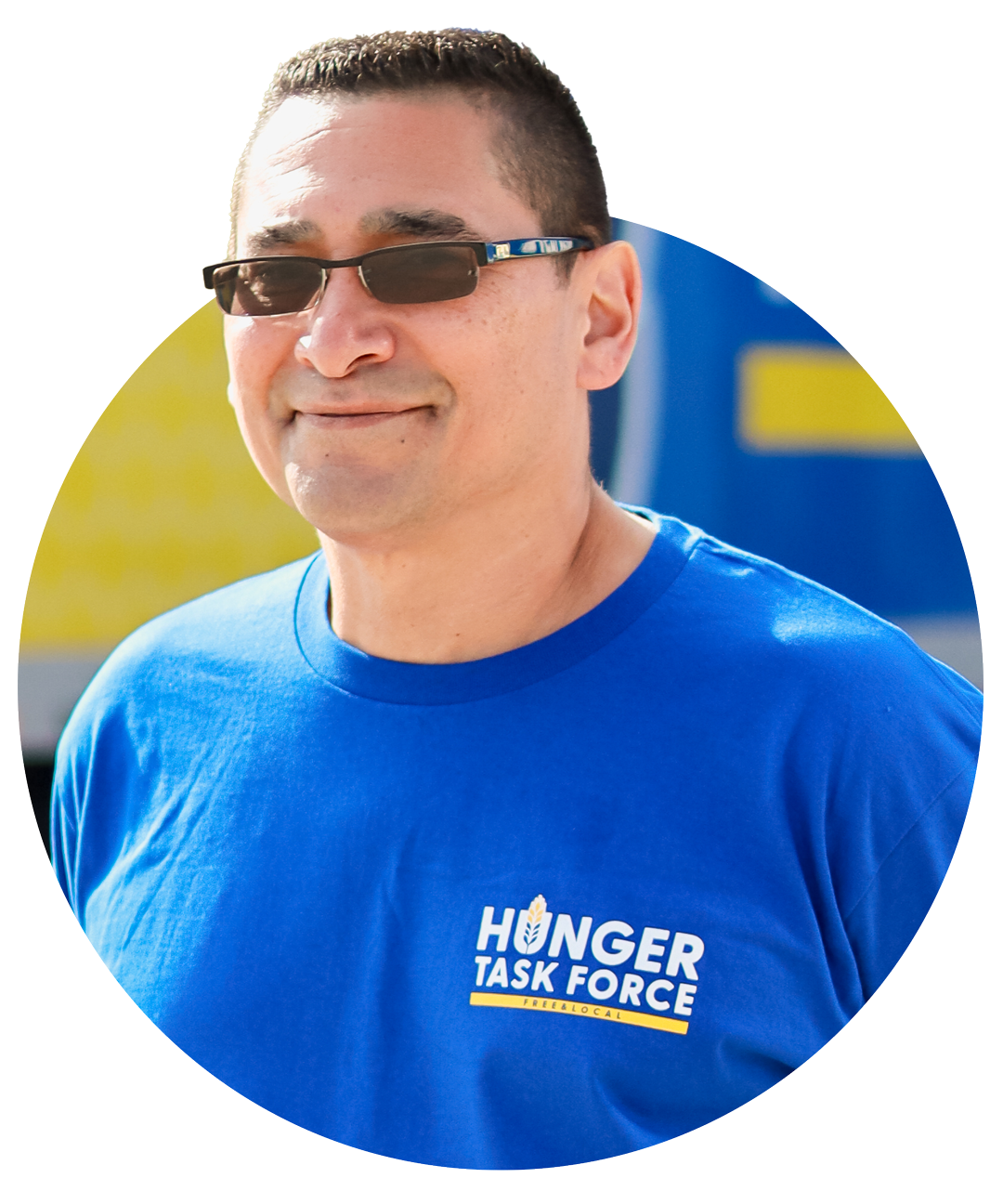 Sal Gonzalez
Route Representative/Driver
We are delighted to introduce Sal Gonzalez, our newest Route Representative, who joins our Operations Team with a wealth of leadership and driving experience. Route Representatives – drivers, distributors and delivery-ers of Hunger Task Force food resources – are critical to our mission. As the daily link to volunteers, pantries and distribution sites, this team of seven serves as the front line to our growing network. Logging 75,833 miles last year, Route Reps are more than just drivers – they are at the heart of what we do. 
A Marine Corps veteran, Sal brings not only a strong work ethic but also decades of valuable experience in warehouses and on the road. Sal's impressive career includes receiving a Certificate of Commendation for his exemplary training and instructional work. With 15 years of experience in retail and production management, particularly in grocery and food manufacturing, Sal is well-equipped to streamline operations and ensure the highest standards of efficiency and quality. Additionally, Sal brings 15 years' of experience driving commercial trucks, both semi and straight trucks.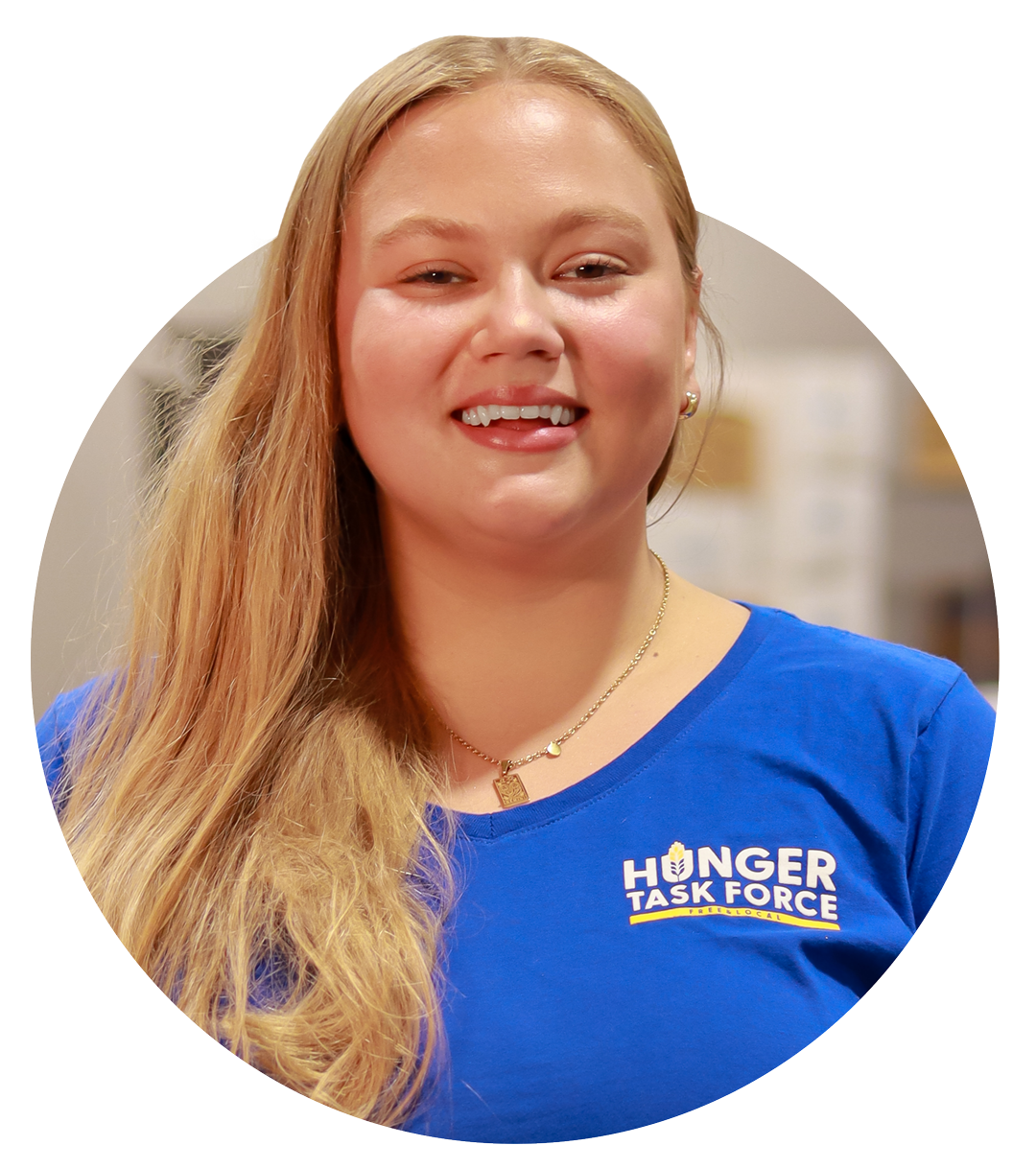 Faith Evans
Volunteer Coordinator
Help us welcome Faith Evans as the new Volunteer Coordinator at Hunger Task Force. Born and raised in Milwaukee, Faith's roots in our community run deep, and her commitment to giving back has been a lifelong journey. Previously the 2023 Summer Meals Coordinator at Hunger Task Force, her transition to the Development Team is a testament to her commitment to our mission of combating hunger and poverty.
"Giving back to my community has always been very important to me and something I have done my whole life. I hope to continue making a positive impact on the community through my work as Volunteer Coordinator."
Faith graduated with a degree in Psychology from the University of Wisconsin La Crosse. We are excited to have Faith take on her new responsibilities and are confident that her energy and expertise will continue to drive our efforts forward, making a meaningful impact on our community of dedicated volunteers.
Hunger Task Force is Milwaukee's Free & Local food bank and Wisconsin's anti-hunger leader. The organization provides healthy and nutritious food to hungry children, families and seniors in the community absolutely free of charge. Hunger Task Force was founded in 1974 by a local advocacy group who then formed Milwaukee's first food bank. Today, Hunger Task Force is 100% supported by the community and provides a safety net of emergency food with dignity to a network of 75 food pantries, soup kitchens and homeless shelters. Through legislative analysis, education and community organizing, Hunger Task Force continues to advocate for anti-hunger policy at the local, state and federal level. For more information, visit HungerTaskForce.org.