Volunteer of the Month: Johnson Controls | November 2023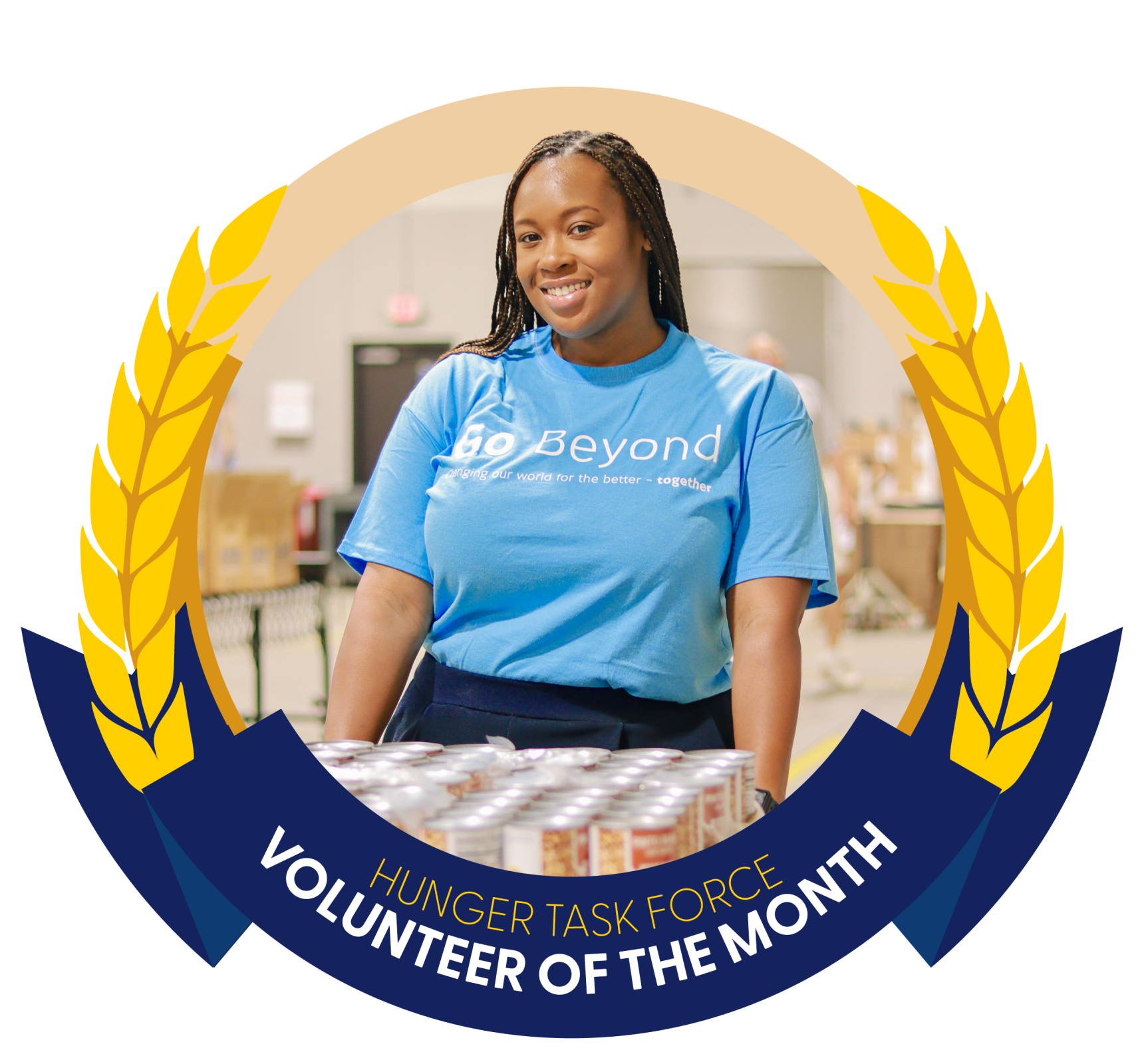 Each month Hunger Task Force is honored to recognize an individual or organization that goes above and beyond in their service to the organization.
Hunger Task Force relies on the help of more than 16,000 generous volunteers every year. From food sorting and building healthy food boxes for seniors to helping individuals shop the Mobile Market and harvesting at The Farm, volunteers help Hunger Task Force feed people today and support our work in ending future hunger.
Johnson Controls is an avid supporter of Hunger Task Force, consistently demonstrating the organization's commitment to ending hunger in our community. Johnson Controls provides hundreds of dedicated employee volunteers annually but takes its philanthropic role a step further by proudly serving as the signature sponsor of the Food For Families holiday giving program. Johnson Controls' support extends to financial contributions, reinforcing their dedication to our mission to provide healthy food with dignity. Through both their monetary support and valuable service, Johnson Controls exemplifies the essence of corporate responsibility, playing a pivotal role in the fight against hunger.
We couldn't be happier to honor our friends at Johnson Controls as Volunteer(s) of the Month for November 2023.
Q: Why is it important to your organization to give back?
Johnson Controls: Through Johnson Controls' philanthropy and employee volunteer programs, we contribute to strengthening the communities we call home, including here in our hometown of Milwaukee. Johnson Controls recognizes that when our employees volunteer in the communities where we work and play, everyone wins. Through our global volunteer program each time our employees track their volunteer time at a cause they are passionate about, a $10/hour corporate donation is sent to the charity. Through volunteerism Johnson Controls lives out our mission of creating smarter, healthier, and more sustainable communities.
Q: How does volunteering as an organization affect the culture of your workplace?
Johnson Controls: Volunteering allows employees to gain valuable perspectives and diverse experiences. Globally, our employees give their time to local communities through individual, team, and virtual volunteering. By encouraging and providing resources for our employees to volunteer, we create a space for our employees to give back and build relationships with community members and one another.
Q: What's been your most memorable experience volunteering? What types of activities have you participated in?
Johnson Controls: Employees love volunteering with the Hunger Task Force team. Whether it's building Stockboxes and Badger Boxes, weeding and gardening at The Farm, or supporting Food for Families, Johnson Controls employees are eager to participate. One of our most popular volunteer opportunities is joining Hunger Task Force for Stomp Out Hunger at Summerfest. This past summer we had 80 proud volunteers onsite and together collected 21,000 pounds of food and over $2000 cash for our local communities. This past year, we had more than 150 employees volunteer for Hunger Task Force, contributing a combined total of over 500 volunteer hours.
Q: Why do you continue to support Hunger Task Force?
Johnson Controls: We are proud to partner with Hunger Task Force to fight against hunger in our local communities. We continue to support Hunger Task Force because they are an organization that impacts the communities in which we live and work. As a longtime supporter, Johnson Controls has experienced the impact that this organization has in communities all over Wisconsin.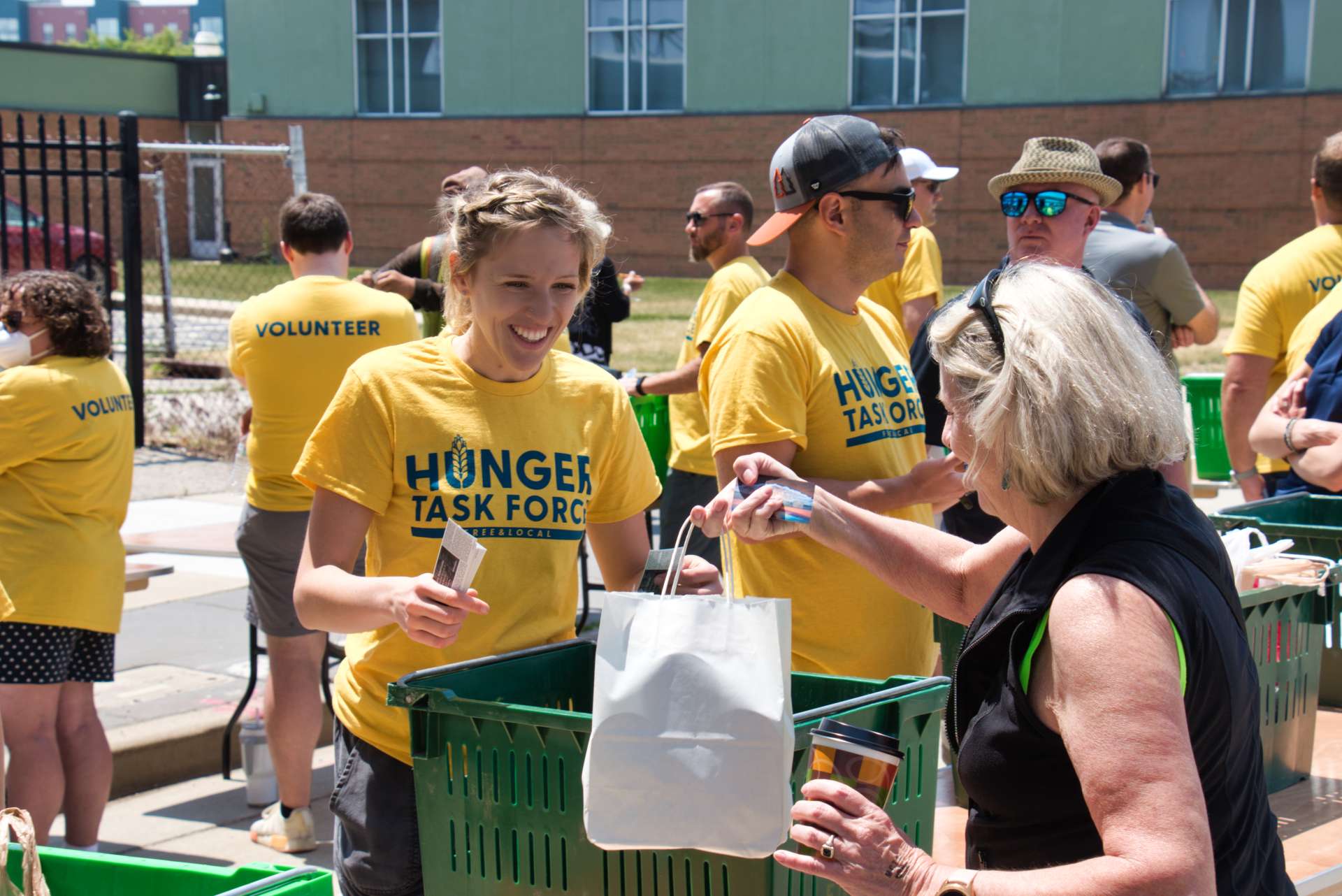 Hunger Task Force is Milwaukee's Free & Local food bank and Wisconsin's anti-hunger leader. The organization provides healthy and nutritious food to hungry children, families and seniors in the community absolutely free of charge. Hunger Task Force was founded in 1974 by a local advocacy group who then formed Milwaukee's first food bank. Today, Hunger Task Force is 100% supported by the community and provides a safety net of emergency food with dignity to a network of 75 food pantries, soup kitchens and homeless shelters. Through legislative analysis, education and community organizing, Hunger Task Force continues to advocate for anti-hunger policy at the local, state and federal level. For more information, visit HungerTaskForce.org.