A Recipe for Success: How Food Choices Impact Dignity and Health Outcomes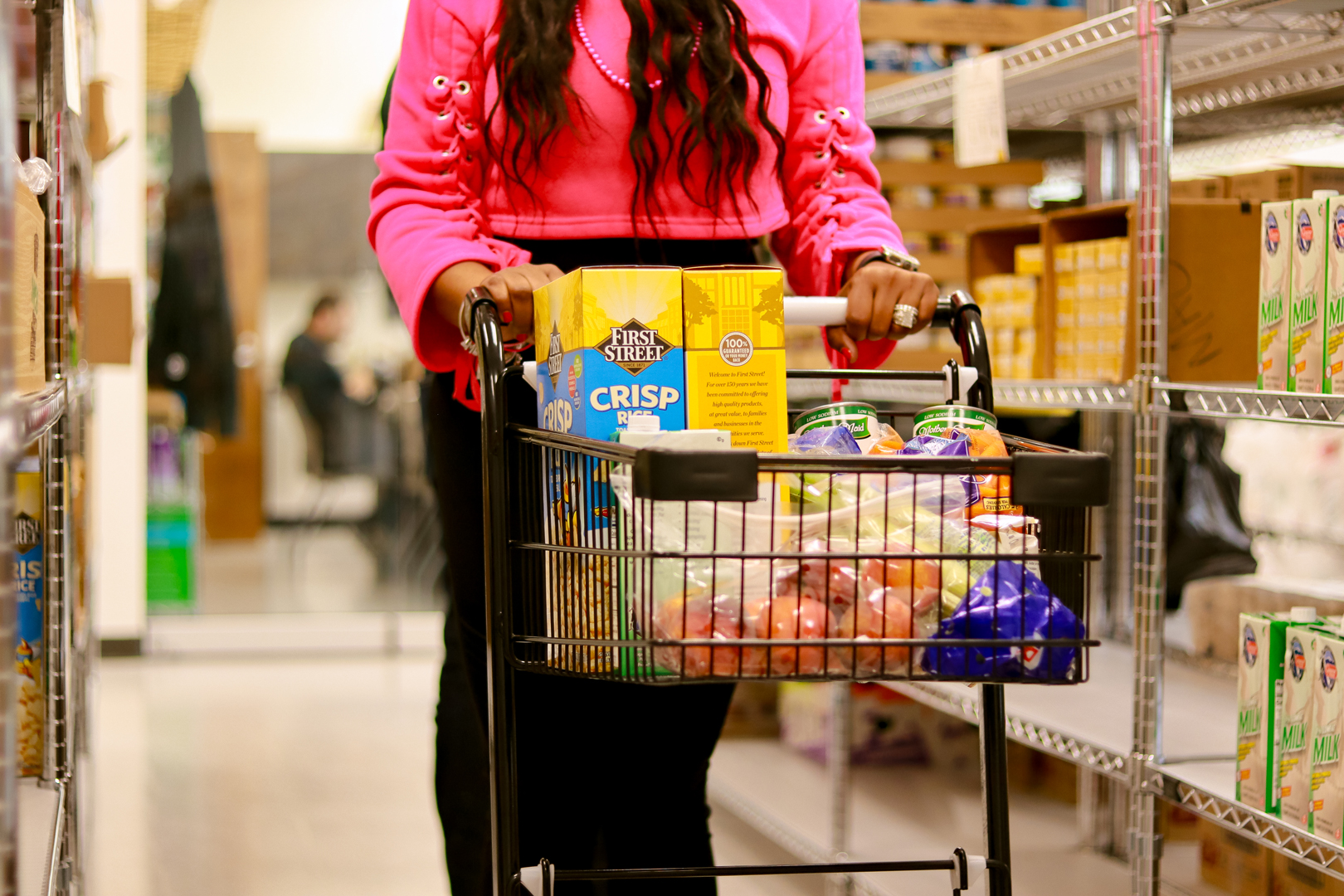 Vivent Health has been at the forefront of HIV healthcare in Wisconsin for decades, providing critical support and care for those in need. Vivent Health, formerly known as the AIDS Resource Center of Wisconsin, has been a beacon of hope for nearly 40 years for individuals living with HIV/AIDS, members of the LGBTQ+ community and those at high risk of contracting these illnesses. Their commitment to patient-centered care and unwavering respect for their clients have been the guiding principles of their mission since their inception in 1985.
Vivent Health is much more than a healthcare provider; it's a "medical home." With primary care clinics, pharmacies, preventative care, and comprehensive supportive social services, it offers a one-stop-shop for community members living with HIV. One of the standout features of Vivent Health's approach is its food pantry with an emphasis on healthy, culturally appropriate food. They understand that good health cannot be achieved without access to nutritious food.
"Vivent Health provides foods that are nutrient dense and culturally relevant," says Kelli Hirt, MPH, CHES Director of WI Food and Nutrition Services at Vivent Health. "We believe that food is an integral part of healthcare and see it as a basic need."
The connection between Hunger Task Force and Vivent Health spans more than three decades. Vivent Health became a member of the Hunger Task Force emergency food network in 1990, a partnership that has proven its resilience over the years. Hunger Task Force plays a crucial role in providing sustenance to almost 70 pantries, meal sites, and shelters, and delivers food. Hunger Task Force provides food to our network of nearly 70 pantries, meal sites, and shelters completely free of delivery charges, membership fees, or any food-related expenses. On average, the Vivent Health pantry serves 335 households and over 420 individuals every month. Resources saved from the free delivery of foods from Hunger Task Force allow the organization to invest in other services and resources for clients.
"Vivent Health is a great partner of Hunger Task Force and the community they serve," shares Imeda Roman, Hunger Task Force Site Developer. "This group of people works hard to care for individuals that have been marginalized by society in many ways and they have an array of services for them, including providing food when most needed through the emergency food pantry."
The pantry emphasizes healthy foods, particularly fresh produce and dairy items, and has established a section offering gluten-free and vegan options to cater to clients with specific dietary guidelines or health concerns like HIV, diabetes, and high blood pressure. "Clients will visit the food pantry after connecting with a physician or the Vivent Health Dietitian to receive food that meets their unique needs," shares Lottie Seaman, Supervisor of WI Food and Nutrition Services.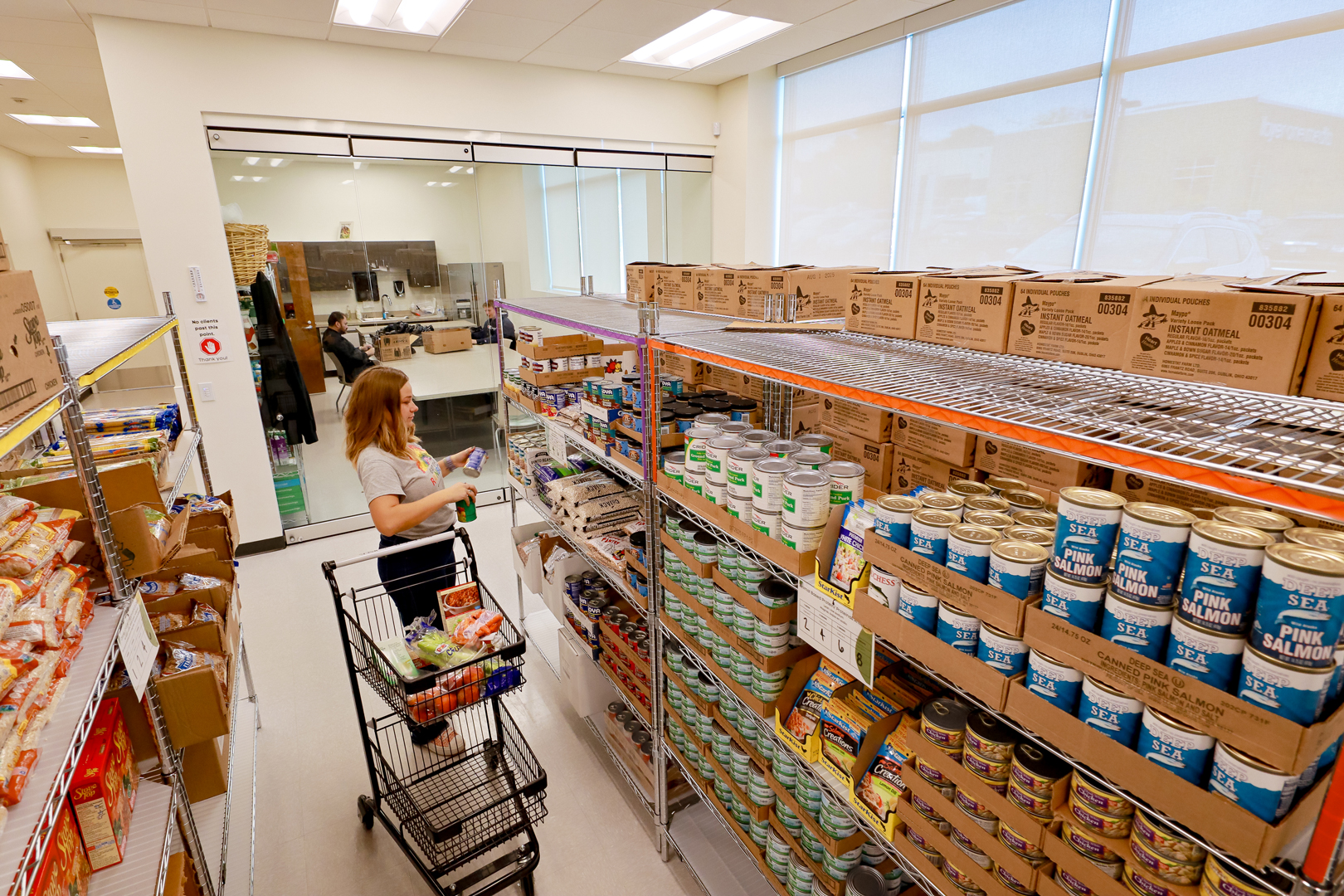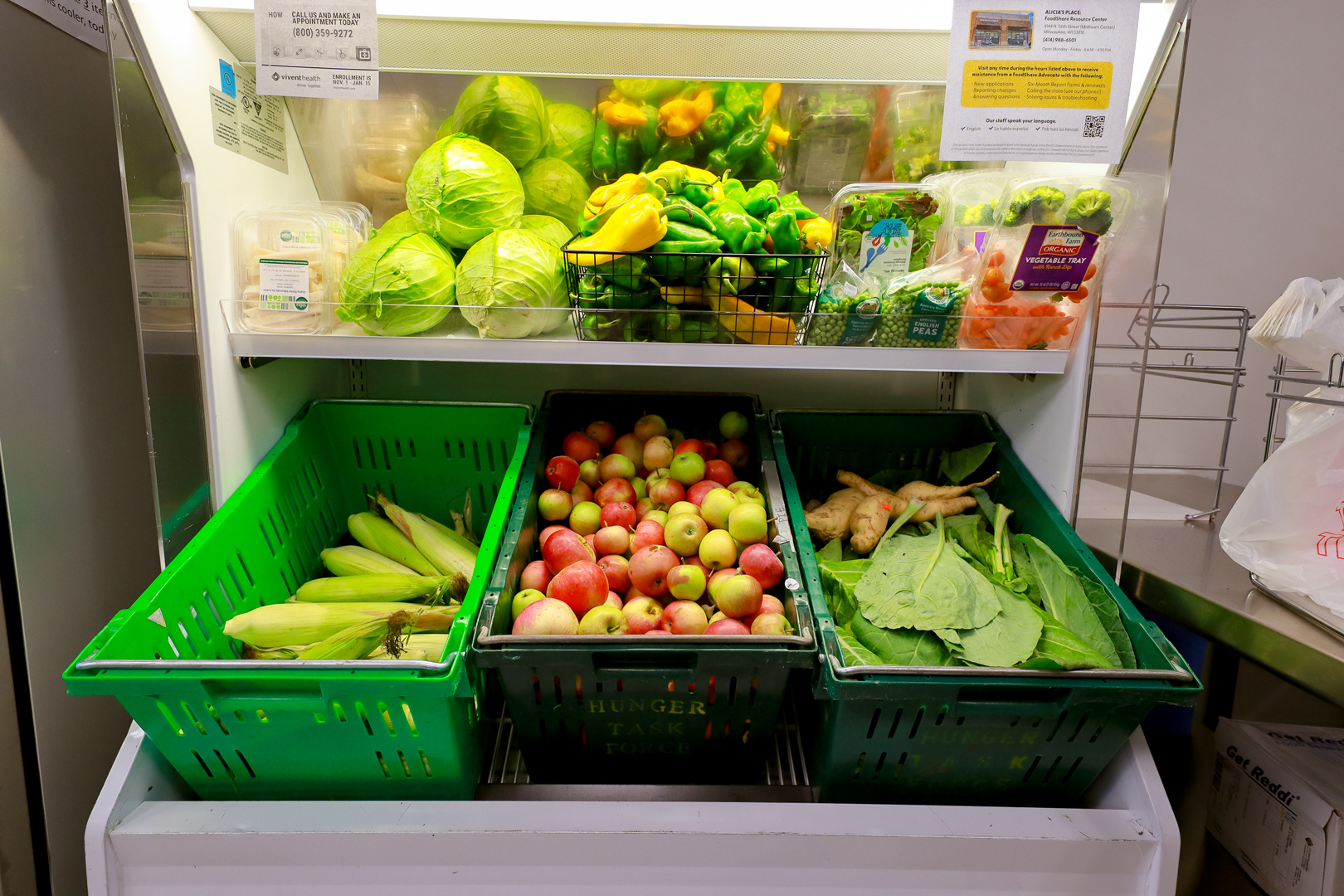 Over the years, Vivent has expanded its footprint, now boasting 10 food pantries in Wisconsin, with the Milwaukee location being the largest. The support of Hunger Task Force is indispensable, providing over 30% of the pantry's inventory free of charge. This collaboration not only reduces costs but also allows Vivent Health to invest in other critical services and resources for clients. Hunger Task Force's commitment to delivering food without charges has been a game-changer in expanding access to nutritious food.
June 2023 marked a significant transformation for the Vivent Health food pantry. In conjunction with moving to a new, larger space, the pantry transitioned to a "client choice pantry" model, departing from pre-bagged food or set menus. This change grants clients the autonomy to choose their food, giving them a sense of dignity and control over their lives. The pantry now mirrors a grocery store, fostering a more welcoming and respectful environment. "Food choice increases autonomy and makes people feel more welcome in the pantry," says Hirt.
Empowering clients to select culturally appropriate foods and foods that align with their health and dietary requirements is at the core of the client choice pantry model. This approach reduces food waste, preserves dignity, and promotes compassion. Clients love the autonomy of making their own choices, similar to a typical grocery store experience.
"Clients love the autonomy of being able to walk around with their cart and make food choices that are best for them without a chaperone or staff member," says Seaman. "They get to pick the foods they want, not have anyone watching over their shoulder, and bag up their own groceries with dignity like they would at any grocery store."
The Vivent Health pantry doesn't just stop at providing pantry staples; it offers halal essentials, ensuring cultural and religious preferences are honored. With support from Potawatomi Hotel & Casino's Heart of Canal Street program, Hunger Task Force customizes and provides culturally appropriate halal food boxes to network partners, including Vivent Health. Additionally, the pantry at Vivent Health provides infant formula, a precious resource for families in need.
Vivent Health's partnership with Hunger Task Force exemplifies a holistic approach to healthcare. By addressing not only medical needs but also the fundamental need for nutritious food, they have become a vital resource for the community. Their dedication to choice, dignity, and compassion is a testament to their commitment to improving the lives of those they serve.
Hunger Task Force is Milwaukee's Free & Local food bank and Wisconsin's anti-hunger leader. The organization provides healthy and nutritious food to hungry children, families and seniors in the community absolutely free of charge. Hunger Task Force was founded in 1974 by a local advocacy group who then formed Milwaukee's first food bank. Today, Hunger Task Force is 100% supported by the community and provides a safety net of emergency food with dignity to a network of 75 food pantries, soup kitchens and homeless shelters. Through legislative analysis, education and community organizing, Hunger Task Force continues to advocate for anti-hunger policy at the local, state and federal level. For more information, visit HungerTaskForce.org.