School Breakfast Challenge
Wisconsin School Breakfast
In Wisconsin, 1 in 6 children lives in poverty, and children often are not getting the food and fuel they need to learn. School Breakfast provides critical nutrition to children, especially in high poverty areas where kids might not get that nutrition at home.
Wisconsin ranks last in the country in serving breakfast to students from low-income families. Hunger Task Force is working with school districts, teachers and parents to ensure thousands of more hungry kids get a breakfast to start their day.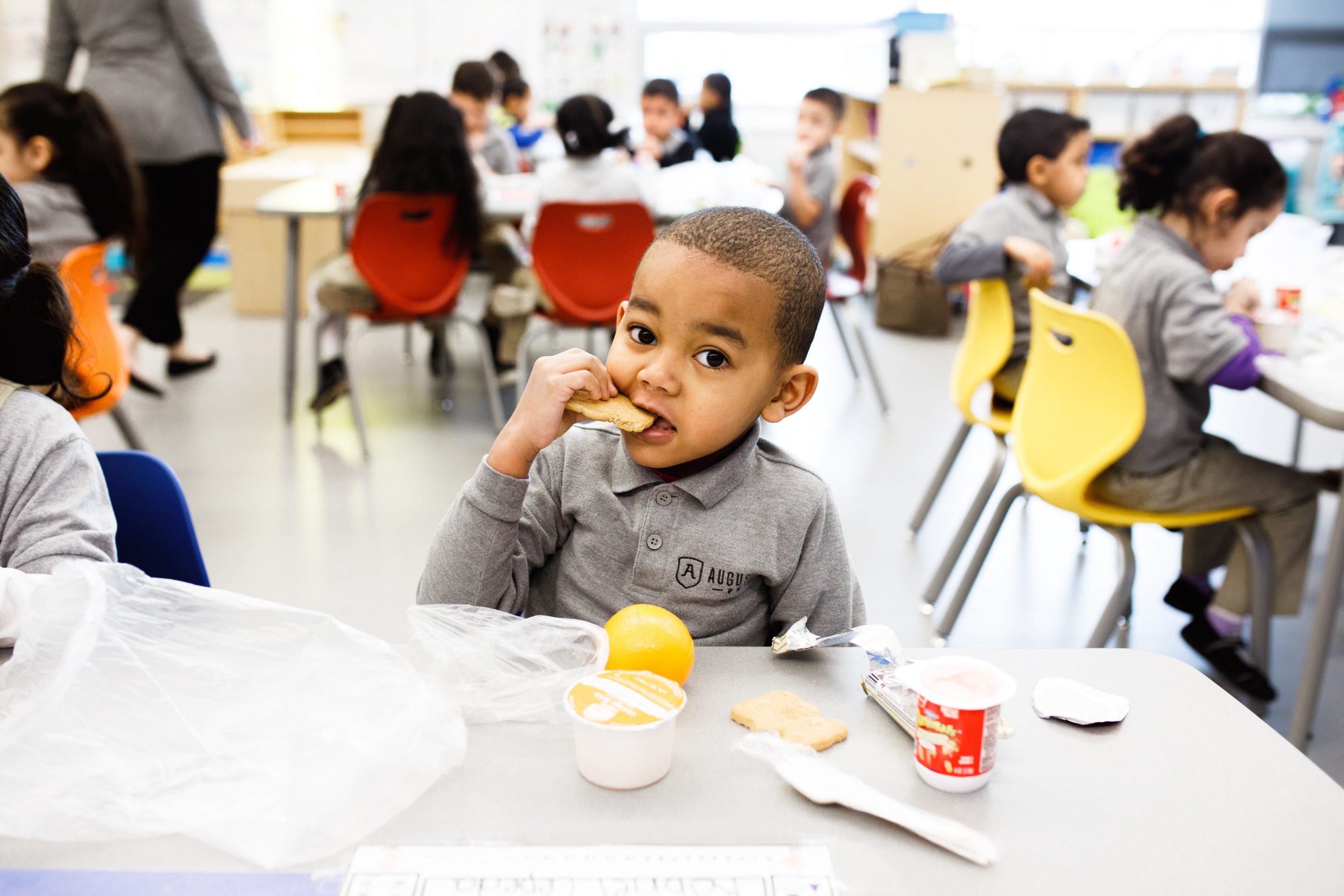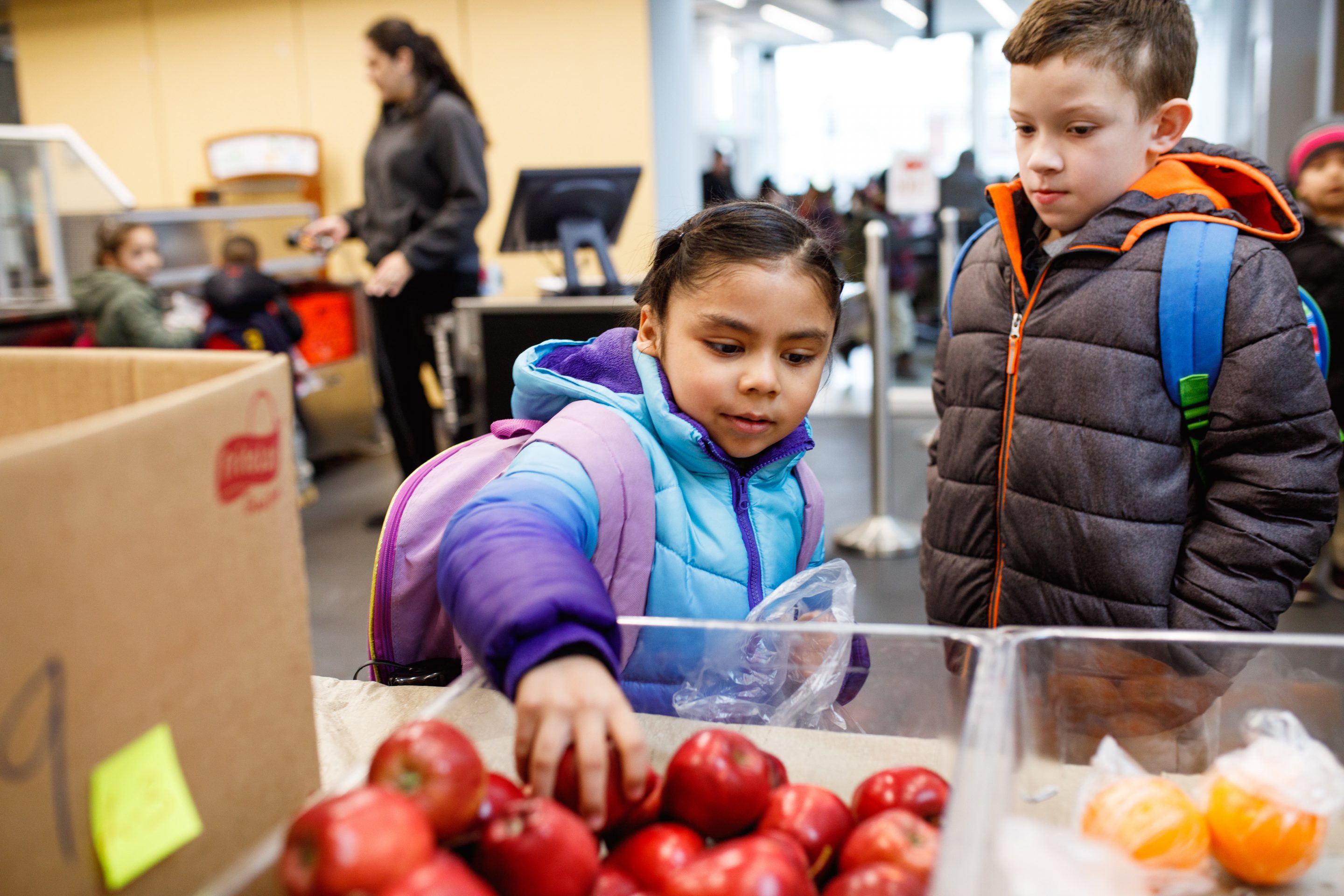 Wisconsin School Breakfast Challenge
School Breakfast fuels academic success. Did you know that kids who eat a healthy school breakfast do better in math, have higher attendance and are more likely to graduate?
Make this school year the best one yet! Hunger Task Force, No Kid Hungry and DPI are working together to sponsor the Wisconsin School Breakfast Challenge. Join the Wisconsin School Breakfast Challenge and see how easy it is to provide a healthy breakfast and a great start for every student. Connect more students with breakfast and win great prizes for your school.
Step-by-Step
The Wisconsin School Breakfast Challenge is a contest for schools throughout Wisconsin to increase participation in their breakfast program, improving the options in their existing breakfast program, or starting a brand new breakfast program.
Any school is eligible to participate—and win prizes!—in the 2018-2019 Wisconsin School Breakfast Challenge. All breakfast participation data will compare November 2018 to February 2019 data from DPI. Comparisons will be made based on percentages of student body participation in breakfast out of overall school lunch participation. Schools are only eligible to win one of the three prizes.
Click here to apply for one of the Breakfast Grants through your No Kid Hungry portal.  
Grand Prize (2)
$1,000 for Highest Breakfast Participation Increase
Second Prize (2)
$750 for Most Improved Breakfast After the Bell
Third Prize (2)
$750 for Implementing School Breakfast Program
All participating schools eligible for Breakfast Grants. Click to learn more.
School Breakfast Video Challenge
This winter, Hunger Task Force is working with Department of Public Instruction (DPI) to bring awareness to the importance of School Breakfast for all children. The School Breakfast Video Challenge in Wisconsin takes place November 7, 2018—February 28, 2019.
Students statewide are encouraged to submit an original video to the DPI to show that "Wisconsin School Meals Rock!" Videos should be fun and original. Visit the Wisconsin School Meals Rock website for samples of other entries.
Students can submit entries through February 1, 2019 to DPISBP@dpi.wi.gov. Winners will be notified during the 2019 National School Breakfast Week, and the winning entry will receive $1,000!
Watch last year's winning entry in DPI's video library.