Hunger Task Force Introduces Box Delivery for Homebound Seniors
Hunger Task Force is excited to offer a brand new method for getting healthy, shelf-stable food items to seniors with the Stockbox DoorDash program. In partnership with United Way of Greater Milwaukee & Waukesha County and DoorDash, Hunger Task Force kicks off this pilot delivery program that provides a free Stockbox to homebound, income-eligible seniors. Deliveries for Stockbox DoorDash begin the first week of August.
The "Stockbox" is a free box of food for seniors age 60+ to receive on a monthly basis. It includes cereal, milk, canned fruits and vegetables, rice or pasta, protein, fruit juice, canned meats and two pounds of Wisconsin cheese. Stockbox is traditionally distributed at senior dining sites, large subsidized senior housing complexes and food pantries. This new program expands access of the Stockbox to homebound seniors or those seniors who do not live near a traditional pick-up site.
This pilot program will connect up to 2,000 eligible seniors each month to the box of healthy food items for August – December 2021. Eligible seniors must receive a monthly income of less than $1,396 for an individual ($1,898 for a two-person household) and live in one of these zip codes:
Milwaukee County:
53129, 53130, 53202, 53203, 53204, 53205, 53206, 53207, 53208, 53210, 53212, 53213, 53214, 53215, 53216, 53218, 53219, 53220, 53221, 53222, 53226, 53227, 53228, 53233, 53235, 53295
Waukesha County:
53188, 53189, 53186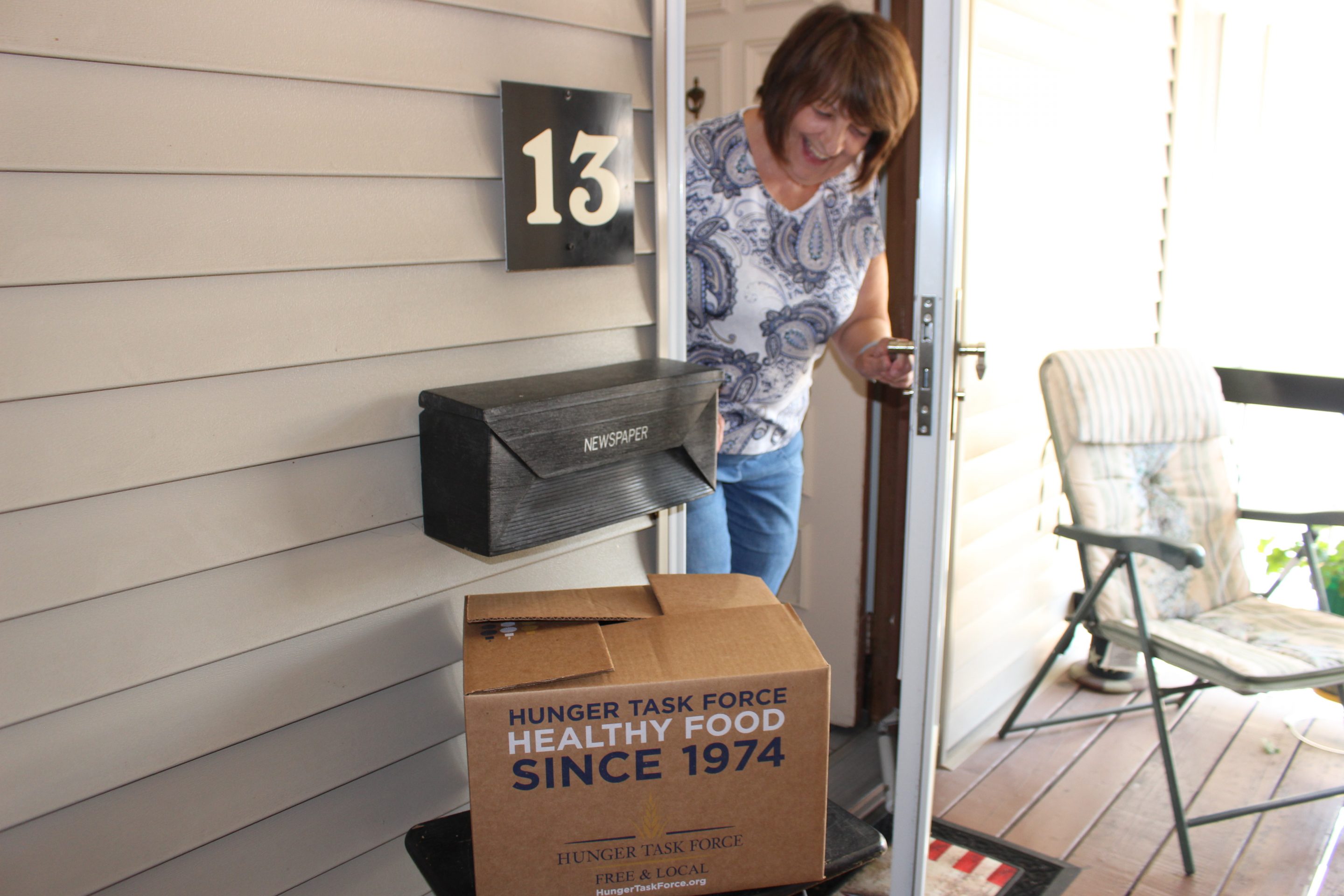 Hunger Task Force is Milwaukee's Free & Local food bank and Wisconsin's anti-hunger leader. The organization provides healthy and nutritious food to hungry children, families and seniors in the community absolutely free of charge. Hunger Task Force was founded in 1974 by a local advocacy group who then formed Milwaukee's first food bank. Today, Hunger Task Force is 100% supported by the community and provides a safety net of emergency food with dignity to a network of 75 food pantries, soup kitchens and homeless shelters. Through legislative analysis, education and community organizing, Hunger Task Force continues to advocate for anti-hunger policy at the local, state and federal level. For more information, visit HungerTaskForce.org.