Stockbox DoorDash Senior Delivery
Stockbox DoorDash Senior Delivery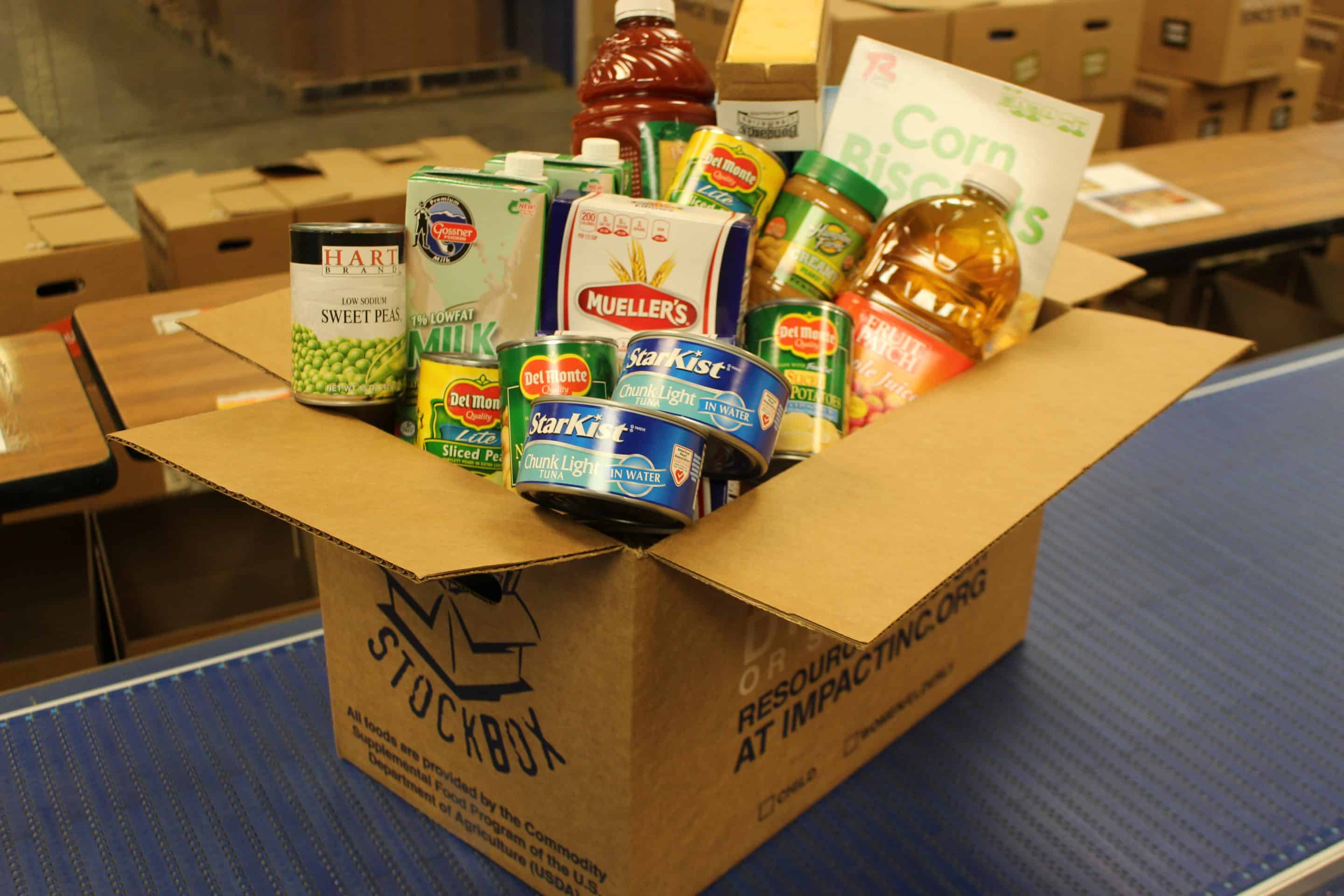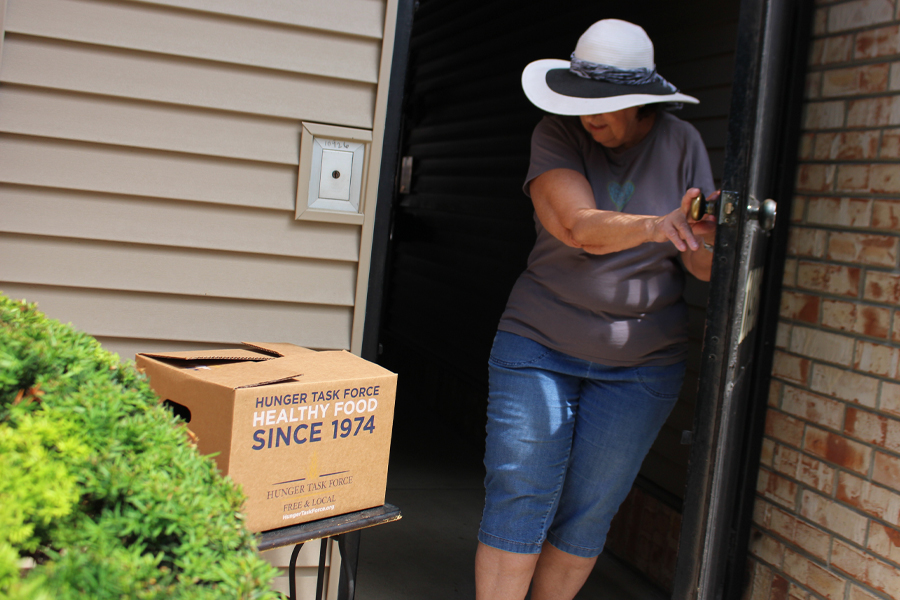 In partnership with United Way of Greater Milwaukee & Waukesha County and DoorDash, Hunger Task Force is excited to offer a senior food delivery program called Stockbox DoorDash. The program provides income-eligible seniors  with an opportunity to receive home delivery of a FREE Stockbox each month. Learn more about Stockbox.
Stockbox DoorDash is a pilot program with capacity to serve up to 2,000 eligible seniors each month. Hunger Task Force is testing the viability of a home-delivery option for the Stockbox to ensure all eligible seniors have access to healthy, shelf-stable foods they need. In the wake of the COVID-19 pandemic, many seniors no longer feel safe or do not have access to pick-up locations or senior dining sites they previously relied upon. Stockbox DoorDash aims to connect vulnerable seniors with additional food each month.
The Stockbox includes cereal, milk, canned fruits and vegetables, pasta or rice, protein, fruit juice, canned meat and a block of Wisconsin government cheese. Homebound seniors, or those who are unable to go to a food pantry/distribution to pick up a Stockbox, are eligible to apply for the program.
INCLEMENT WEATHER NOTICE:
If your Stockbox delivery must be cancelled due to inclement weather, we will deliver it to you on the next possible business day.
To check the status of your delivery during winter weather, please call (414) 939-6325.
Eligible seniors must:
Be age 60 or older;
Be low income with  a monthly income of <$1,580 for an individual ($2,137 for a two-person household);

Not currently receiving a Stockbox from a distribution or food pantry;

Live within 10 miles of our new headquarters, located at 5000 W. Electric Avenue.
The following zip codes are eligible for delivery:
Milwaukee County
—53129    —53130    —53202    —53203    —53204    —53205    —53206
—53207    —53208    —53210    —53212    —53213    —53214    —53215
—53216    —53218    —53219    —53220    —53221      —53222    —53226
—53227    —53228    —53233    —53235    —53295
Waukesha County
—53188    —53189    —53186
Eligible seniors should fill out the form below to sign up for your first Stockbox DoorDash delivery. Deliveries are scheduled approximately one week following completion of application and enrollment. Once you receive your first delivery, subsequent deliveries will most likely be scheduled the same day of the week/week of the month the following month (i.e. 2nd Thursday of the month, 3rd Monday, etc).
Stockbox DoorDash Senior Delivery Form