Stockbox delivery program engages DoorDash drivers in mission to serve seniors
As she arrived at the large warehouse off W. Electric Ave, Dionna Henderson already knew this pick-up was not her typical DoorDash request. As she followed the large blue arrows set out to lead driver to the loading area, Henderson welcomed the idea of supporting the Hunger Task Force mission of providing food to people in need.
"I really appreciate Hunger Task Force – I know how much you do for others. It's because of this building here that people don't need to go without food."
Henderson, in her third month as a DoorDash driver, has had the opportunity to accept or pass on hundreds of deliveries. When asked about seeing 'Hunger Task Force' as a location option, Henderson said, "I immediately I accepted it. Just seeing that name, I knew I was going to be able to help someone this morning. I felt a part of the process."
Henderson is among dozens of drivers accepting delivers this week as Hunger Task Force launches the Stockbox DoorDash program. In partnership with DoorDash and United Way of Greater Milwaukee & Waukesha County, the innovative program aims to provide income-eligible, homebound seniors with nutritious food each month, directly to their doors.
Casey Gott, Stockbox DoorDash Program Coordinator, has been working throughout the summer to process applications and assist eligible seniors with registering for this new service.
"Seniors can sign up online, or have someone else help them," Gott said. "Participants indicate a preferred date of delivery each month. The goal is to get them on a rotating schedule to receive their Stockbox that same day every month."
While hundreds of boxes are being prepared for delivery in August, Gott reflected on pilot program's capacity, which can register another 1,700 seniors.
"One of the biggest barriers I've seen is that some our seniors may not quite grasp how to sign-up online. We get it – it can be scary, but it's ok to ask for help!"
Eligible seniors requiring help with registering for the Stockbox DoorDash are encouraged to seek assistance from friends, families and neighbors. Participating seniors must enroll online and receive text messages from DoorDash, all easiest with a smart phone. "Applying online is one of the aspects we know is challenging," Gott admitted, "but we are working to be as supportive as we can to help seniors get registered for the program."
With over 100 boxes delivered to seniors in just the first two days of the program, Gott is seeing results of her hard work falling into place.
"Many of the drivers are not exactly sure what they will be delivering. When they arrive at Hunger Task Force for pick-up, after I explain the program to them, many are just excited to help us out!"
Delivering a Stockbox – which comes with cereal, milk, canned fruits and vegetables, pasta or rice, protein, fruit juice, canned meat and cheese – to a senior in need certainly is different than a typical DoorDash request drivers may be used to.
Knowing that the pick-up she accepted this morning will assist homebound seniors in receiving nutritious, supplemental food for the month, Henderson shared, "This is a big deal for me. It helps me feel like I've accomplished something worth accomplishing today. I will be able to smile for the rest of the day just knowing that I've helped someone."
Stockbox DoorDash aims to connect vulnerable seniors with additional food each month. To learn, determine your eligibility, or register for Stockbox DoorDash, please visit https://www.hungertaskforce.org/stockbox-doordash/.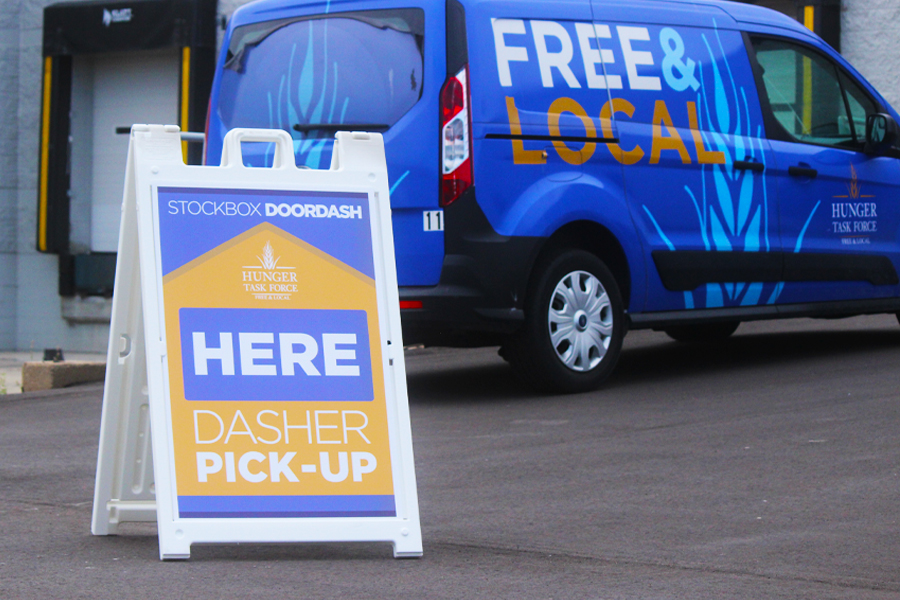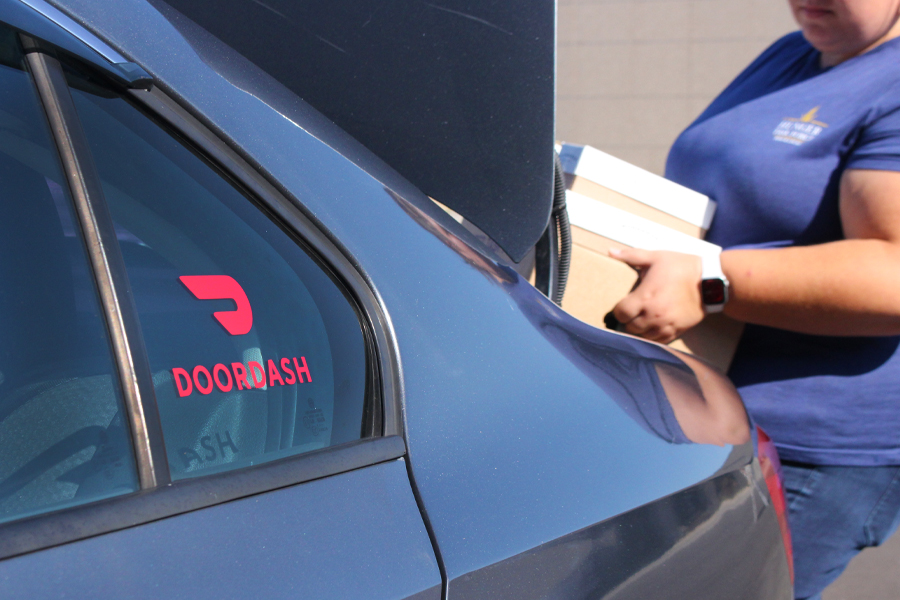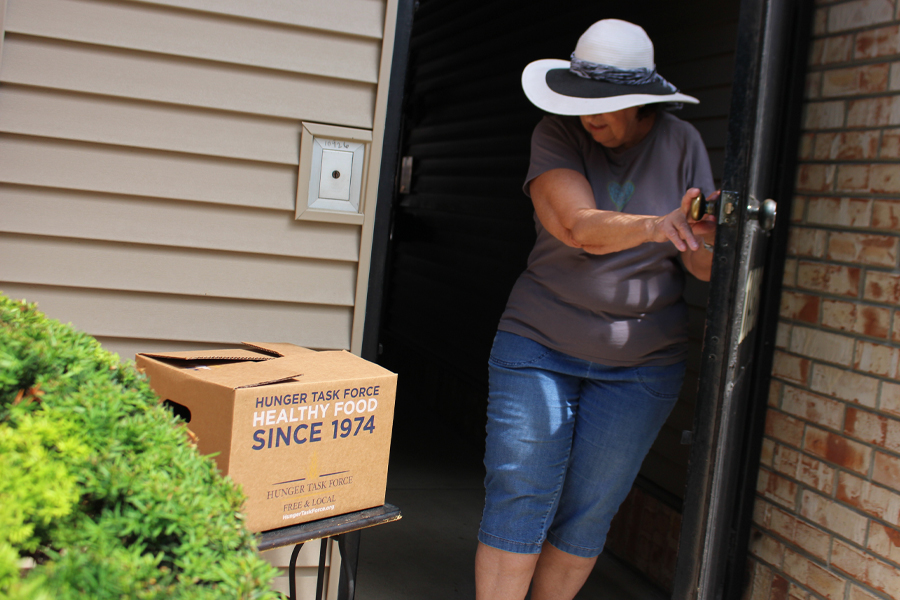 Hunger Task Force is Milwaukee's Free & Local food bank and Wisconsin's anti-hunger leader. The organization provides healthy and nutritious food to hungry children, families and seniors in the community absolutely free of charge. Hunger Task Force was founded in 1974 by a local advocacy group who then formed Milwaukee's first food bank. Today, Hunger Task Force is 100% supported by the community and provides a safety net of emergency food with dignity to a network of 75 food pantries, soup kitchens and homeless shelters. Through legislative analysis, education and community organizing, Hunger Task Force continues to advocate for anti-hunger policy at the local, state and federal level. For more information, visit HungerTaskForce.org.