With the 2021 harvest season coming to a close, Hunger Task Force plans ahead at The Farm
A persistent issue facing all anti-hunger organizations is access to fresh produce. However, for Milwaukee, the Hunger Task Force Farm is a substantial source of fruits and vegetables for the local network of emergency food pantries and meal programs. The Farm has been around since 1839 and has seen many harvests come and go. This period, marked by cooling weather and final days in the field, ushers in winter planning and budgeting for the next season.
Leading the work is Sarah Bressler, Farm Manager, who has been with the Hunger Task Force Farm since 2016. "Everything planted in fields and in the orchards across the 208-acre farm will be harvested in the next 2-3 weeks," says Bressler. "Farm staff will then transition into washing and storing produce so it may be distributed throughout the Foods For Families season." Fields will then be put "to-bed", an agricultural term used to describe the process in which fields are planted with non-cash crops to prevent erosion and address the needs of the soil over the winter.
"We've had fewer volunteers this season, and we can absolutely feel the difference," says Bressler. "Those who have joined us, we appreciate the help!" Down from 5,000 volunteers seen in pre-pandemic harvest seasons, The Farm welcomed 2,300 volunteers in 2021.
While the need for winter volunteers at The Farm decreases, the need for monetary support is going up. During the off-season, Bressler and her team are managing tractor maintenance expenses, equipment upgrades and the purchasing of seeds and supplies for produce grown throughout the winter in The Farm's two hoop houses, special enclosures that allow certain vegetables to be grown longer into the winter months.
Kyle Koch, Farm Operations Manager, has worked seven seasons at The Farm and knows how restorative the period between harvests is for a farm of this size. "When I took over, the soil was depleted," says Koch. "You need to plan over a longer to build up the soil and can't just dump a bunch of fertilizer."
The process of growing food for the community – while being thoughtful of soil pH levels, irrigation needs, and the nutrient-level of soil – is a costly process that takes time. Hunger Task Force spends up to $25,000 in fertilizer and $20,000 in seeds every year to provide the 500,000 pounds of food infused into Milwaukee and across Wisconsin. "Not only do we produce fresh food for hungry people, but the added steps and costs of fertilizing increases the dietary value of the food, and ultimately leaves the land better than we found it," shared Koch.
Bressler and Koch will also work directly with pantry staff and site coordinators to receive feedback. "We take input during the season, as well as at the end of the season, to plan out our succession schedule, harvest sequence and allow people to stay excited about produce available at pantries across the network," says Bressler. "We couldn't do this work without donors and volunteers – they make a big difference."
For more information on how to support The Farm, please visit: https://www.hungertaskforce.org/what-we-do/the-farm/.
To make a gift to the Hunger Task Force Farm, please visit: https://www.hungertaskforce.org/donate/.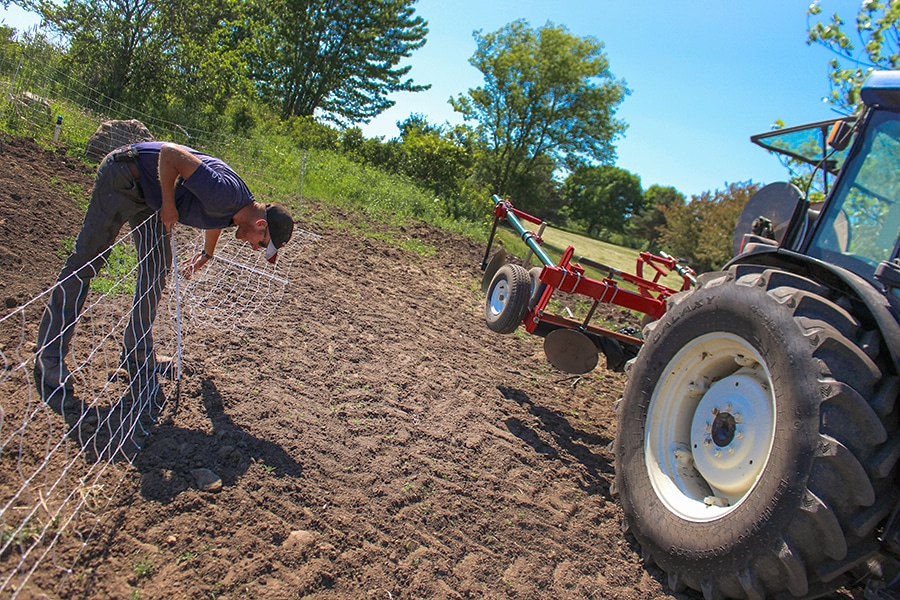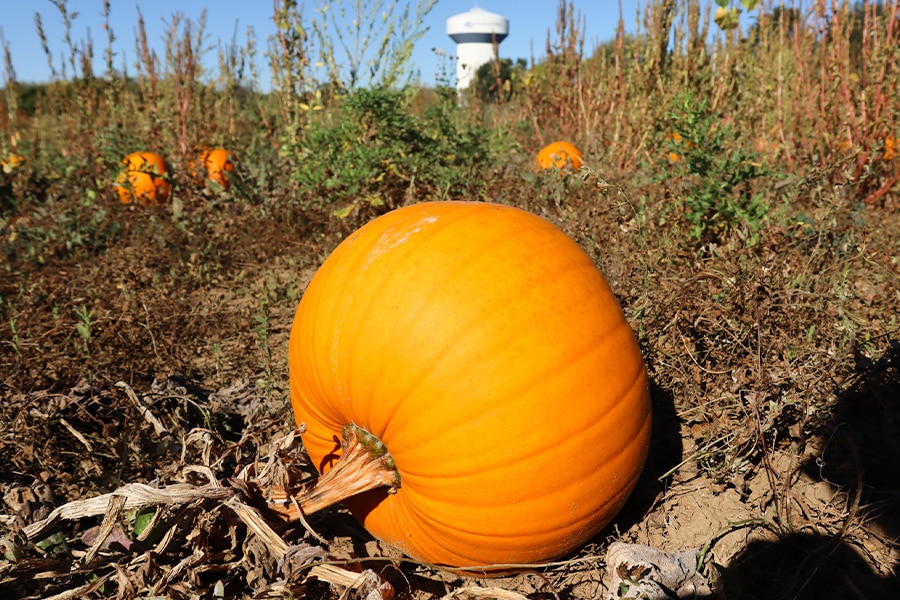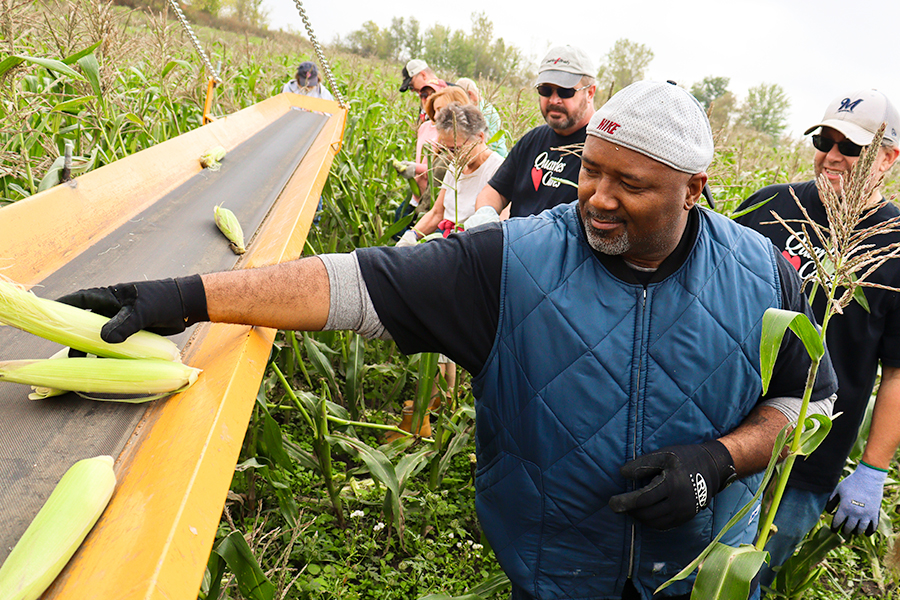 Hunger Task Force is Milwaukee's Free & Local food bank and Wisconsin's anti-hunger leader. The organization provides healthy and nutritious food to hungry children, families and seniors in the community absolutely free of charge. Hunger Task Force was founded in 1974 by a local advocacy group who then formed Milwaukee's first food bank. Today, Hunger Task Force is 100% supported by the community and provides a safety net of emergency food with dignity to a network of 75 food pantries, soup kitchens and homeless shelters. Through legislative analysis, education and community organizing, Hunger Task Force continues to advocate for anti-hunger policy at the local, state and federal level. For more information, visit HungerTaskForce.org.