Stories of Those Who Served: Hunger Task Force Honors Veterans – Claire Lederhaus, Volunteer

November 11 is Veterans Day, and Hunger Task Force honors those who are serving, or have served, in the Armed Forces. In line with our core values – Justice, Compassion, Stewardship and Dignity – Hunger Task Force extends our deepest gratitude to clients, staff, donors and volunteers who have served our country.
Claire Lederhaus has committed her life to serving others. For the last three years, Claire has been a weekly volunteer with Hunger Task Force, regularly packing Stockboxes for local seniors and assisting at the Hunger Task Force Farm. Prior to her volunteer service with Hunger Task Force, Claire served her country and the state of Wisconsin for nearly 30 years as a reservist. "My service is with the Wisconsin Air National Guard, which is a reserve of the Air Force," explains Claire. "Governor Tony Evers activates reservists across the state during contingencies."
Prior to her retirement, Claire served Wisconsin as a Chief Masters Sargent, the highest enlisted rank in the Wisconsin Air National Guard, with only 2% of the Air Force population achieving this status. For her family, serving and leading are practically genetic, with Claire's father acting as her initial recruiter. A member of the Air National Guard, Claire's father told her reserve forces were a "hidden gem" many do not consider. At the time she enlisted, Claire was a full-time student working part-time at an air freight company in the billing department. Feeling the urge to give back while benefitting from the professional training the Air Force could offer her, Claire set off for basic training at Lackland Air Force Base for eight weeks.
Claire returned to complete her degree and then earned her MBA – with an emphasis in Human Resources – aided by scholarships available from the Armed Forces. Utilizing her training and degrees, Claire worked as the Human Resource Information Systems Manager for the Air National Guard for 24 years. She also met her late husband, Randy, in service. "Whereas I was a reservist, my husband was active duty. He asked me to marry him at Hickam Air Force Base in Hawaii." Claire went on to serve an additional four years at the Joint-Force Headquarters, in Madison, WI, as the Human Resource advisor for the state of Wisconsin. Claire also served as the head of the Diversity Council for the state. "It was really a great career."
Following her retirement from the Wisconsin Air National Guard, Claire learned about Hunger Task Force through her daughter, Katie, who first started volunteering at Hunger Task Force with her UWM Sociology class. "Katie invited me to join her, and I thought 'Wow, what a way to give back.' It's local, it's Milwaukee, it's my neighbors." Claire and her daughter have been volunteering together weekly since 2018.
"It's been a bonding mother-daughter experience. We enjoy meeting new people, and it has been a great teamwork effort."
Members of the Air Force live and serve with a commitment to three core values 1) Integrity First, 2) Service Before Self, and 3) Excellence In All We Do. "I've adopted this as the code I live my life by," reflects Claire. "I love volunteering for Hunger Task Force. I'm thankful for being able to help others through such an amazing organization."
Hunger Task Force relies on the help of more than 16,000 generous volunteers, like Claire, every year. Serving hundreds of veterans, and tens of thousands more seniors, children and families each year, Hunger Task Force believes that every person has a right to adequate food obtained with dignity. This November, we thank Claire for her service and wish all veterans a Happy Veterans Day.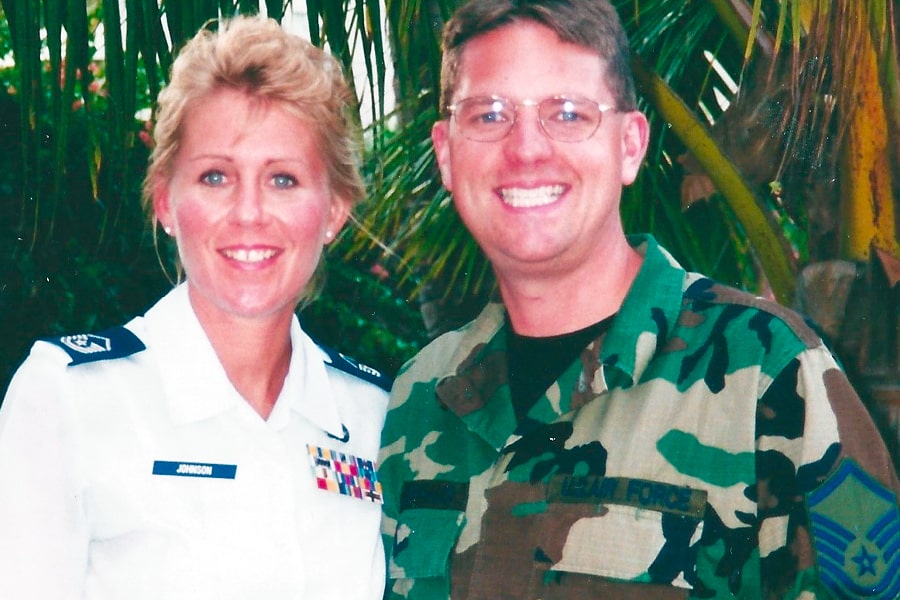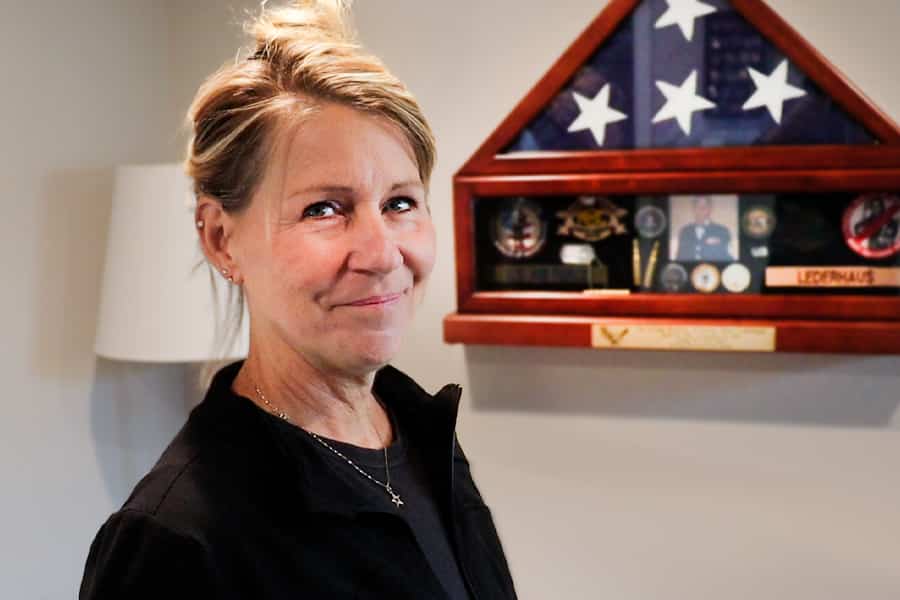 Hunger Task Force is Milwaukee's Free & Local food bank and Wisconsin's anti-hunger leader. The organization provides healthy and nutritious food to hungry children, families and seniors in the community absolutely free of charge. Hunger Task Force was founded in 1974 by a local advocacy group who then formed Milwaukee's first food bank. Today, Hunger Task Force is 100% supported by the community and provides a safety net of emergency food with dignity to a network of 75 food pantries, soup kitchens and homeless shelters. Through legislative analysis, education and community organizing, Hunger Task Force continues to advocate for anti-hunger policy at the local, state and federal level. For more information, visit HungerTaskForce.org.