Raymond James' Gary Sievewright discusses corporate engagement and personal commitment to Hunger Task Force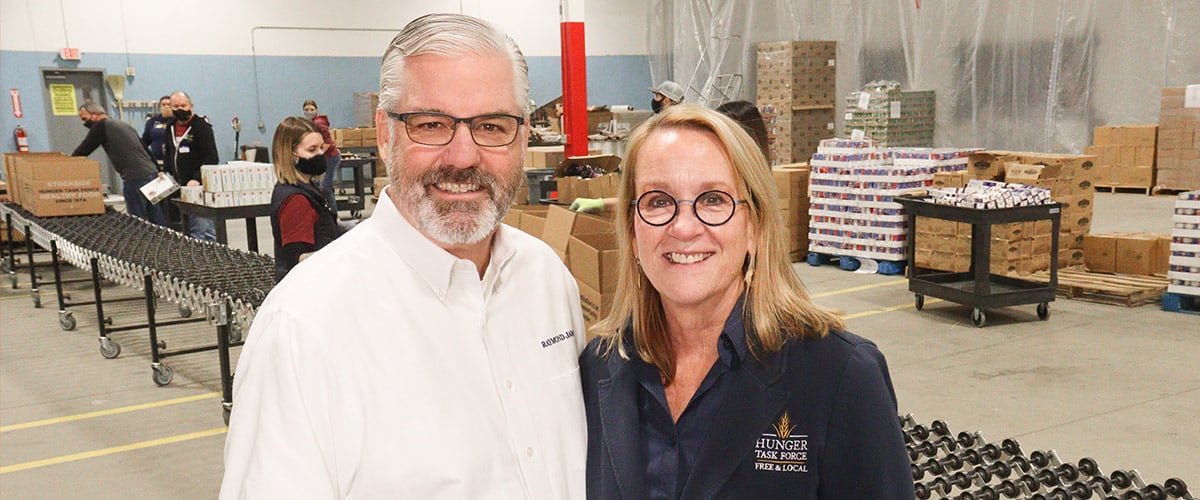 Early in his finance career, Gary Sievewright was taught by a mentor that you work hard and you give back to your community. Now, as Senior Vice President of Investments and Complex Manager for Wisconsin at Raymond James & Associates, Sievewright has continued to live by this code. His passion for anti-hunger work has led him to be a vocal corporate advocate for Hunger Task Force for nearly 15 years.
Sievewright first connected with Hunger Task Force in 2007, after relocating from Michigan, to head up the Greater Milwaukee Region for Wachovia Securities, now Wells Fargo. Looking for an opportunity to provide a direct impact, Sievewright met with Executive Director Sherrie Tussler and joined the Hunger Task Force Executive Council. "I started in the financial industry when I was 23-years old," says Sievewright. "Back then, there was an expectation to participate on Boards and find avenues to partner with charitable organizations." Sievewright also sits on the Greater Waukesha County Association YMCA Board and is Chair of the Southwest YMCA Board in Greenfield, WI.
"My relationship with Hunger Task Force helped me realize that beyond my personal involvement, I could get my team and corporation involved as well," recalls Sievewright. "My involvement on the Executive Committee naturally grew throughout the years."
The primary objective for the creation of an Executive Council was to engage a network of diverse and dedicated anti-hunger advocates across Milwaukee. This group partners with Hunger Task Force to gain support from the community and enhance the agency's public image. "We are a bunch of people who love Hunger Task Force who use our voice and positions to further the goal of ending hunger in our community," says Sievewright, who has served on the 25-person Executive Council for the last nine years. Council membership consists of professionals from an array of industries – including finance, higher education, hospitality, banking, media and others – to help identify funding sources, coordinate hunger-relief campaigns and build strong networks of donors, volunteers and ambassadors throughout the city.
In 2015, Sievewright joined Raymond James. In his new role, he expand his impact on Hunger Task Force by engaging his latest workplace in a brand-new December campaign the following year. The very first Raymond James Home 4 The Holidays Virtual Food Drive was born. Furthermore, Raymond James Home 4 The Holidays was the inaugural virtual food drive for the organization, now a commonplace method since the pandemic forced many food drives online in 2020.
Over the last six years, Sievewright has been an integral figure for the holiday food drive and serves annual as a spokesperson for the campaign with Hunger Task Force, Raymond James and TMJ4. "This partnership has been fantastic," says Sievewright. "Raymond James provides the funding, TMJ4 provides the platform for the message, and Hunger Task Force connects the dots." Sievewright appears in Home 4 The Holidays commercials and joins leadership from Hunger Task Force for live interviews throughout the month to promote the virtual food drive. "It's fun and a little humbling."
Sievewright remains loyal to his mentor's teachings that corporations have an obligation to support their communities. "Giving back has been ingrained in me and has become a passion," says Sievewright. "I love the fact that I have a chance to represent Raymond James and showcase our partnership with Hunger Task Force."
The Raymond James Home 4 The Holidays virtual food drive runs December 1 – December 30, 2021. With the click of a button, individuals can donate a charitable holiday gift, all from the comfort and convenience of their own home or office. Give today at HungerTaskForce.org/Home-4-The-Holidays/.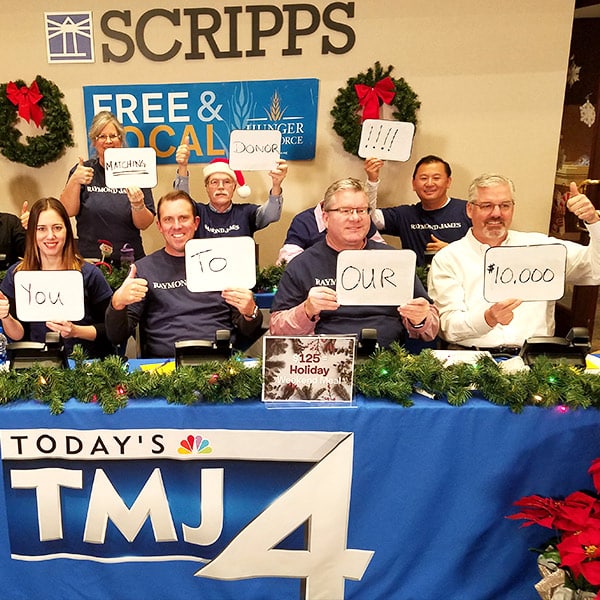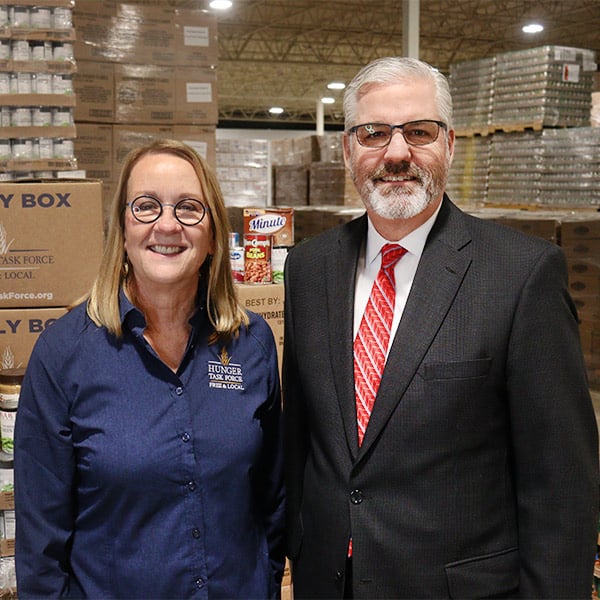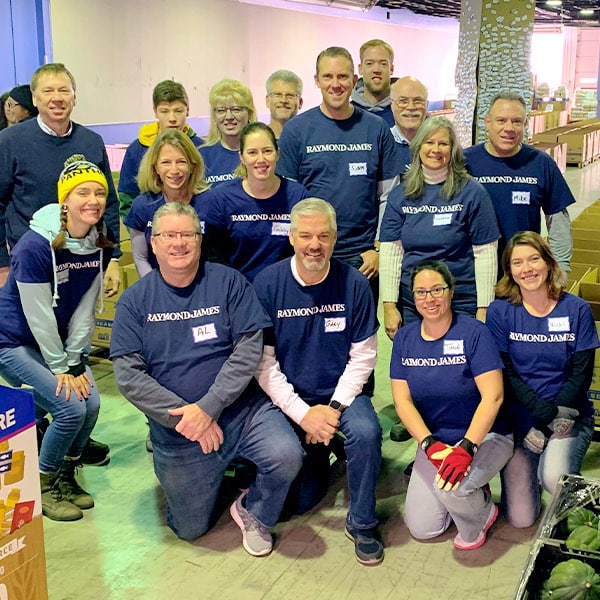 Hunger Task Force is Milwaukee's Free & Local food bank and Wisconsin's anti-hunger leader. The organization provides healthy and nutritious food to hungry children, families and seniors in the community absolutely free of charge. Hunger Task Force was founded in 1974 by a local advocacy group who then formed Milwaukee's first food bank. Today, Hunger Task Force is 100% supported by the community and provides a safety net of emergency food with dignity to a network of 75 food pantries, soup kitchens and homeless shelters. Through legislative analysis, education and community organizing, Hunger Task Force continues to advocate for anti-hunger policy at the local, state and federal level. For more information, visit HungerTaskForce.org.