"Meal Mates" Pilot Program Provides Healthy Takeaway Options for Families in Need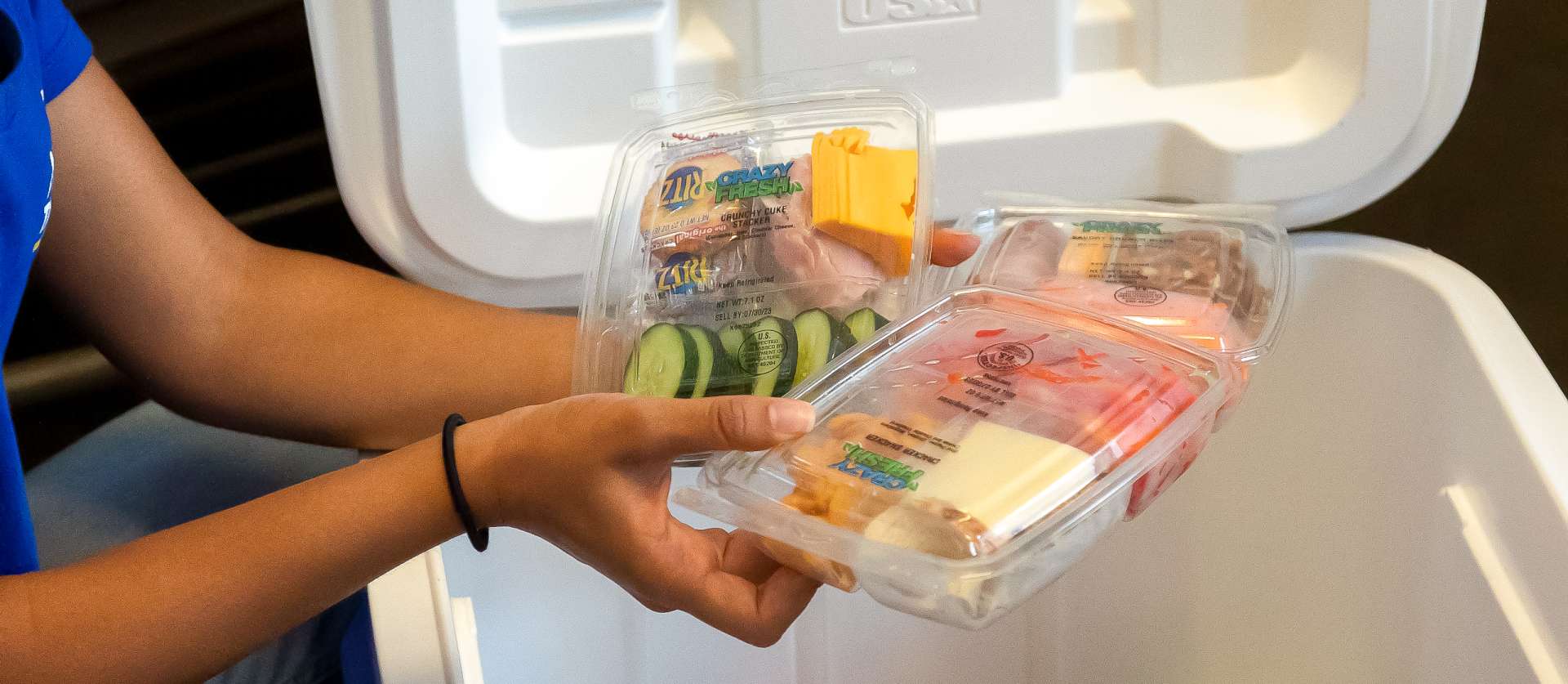 For many kids, summertime means food, friends and fun. For families who count on school breakfast and lunch, however, the summer months can be stressful and family food budgets have to be stretched even further. Hunger Task Force is committed – through the Eat Up & Meet Up! Summer Meals Program – to creating and maintaining access to free and healthy meals during the summer months for all children throughout Milwaukee County.
As an organizing agency, Hunger Task Force connects programs and partners to meal providers, funding opportunities, best practices, and remains the leader in providing Summer Meals in Milwaukee. The Summer Meals Program allows families to save money on food, ensures children have access to healthy meals and encourages participation in recreational and educational activities.
However, despite the importance of this summer resource, Milwaukee has seen a noticeable decrease in meal sites, as well as community participation, over the last several years, post-COVID. Always looking to innovate and reduce barriers to healthy food for families in need, Hunger Task Force introduced a new, take-away meal option to fill gaps where federal funding falls short and programs don't allow for adult meals – enter "Meal Mates."
Prepacked with a mix of MyPlate-friendly foods that are supported by school nutrition research, Meal Mates are a supplemental option that have been well received by both Summer Meal sites as well as organizations across the Hunger Task Force emergency food network. The Meal Mates pilot program is possible through support from Kohl's and will continue being distributed through September.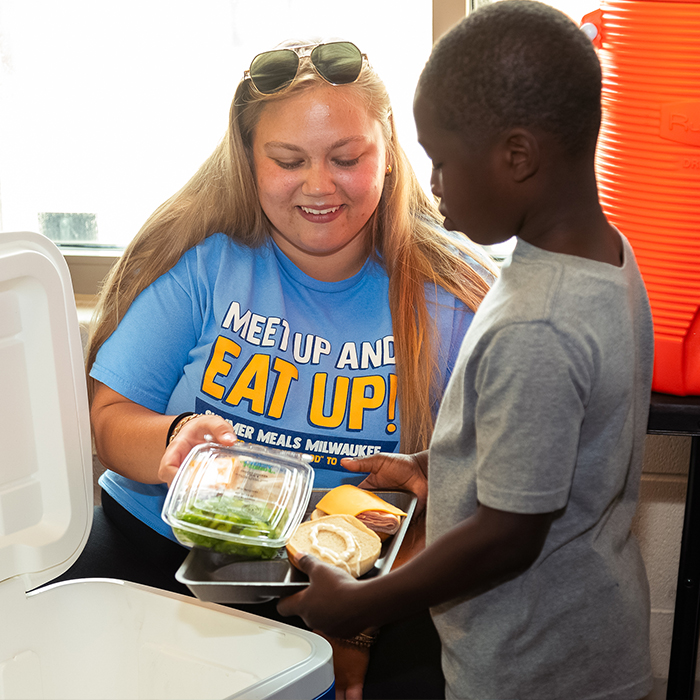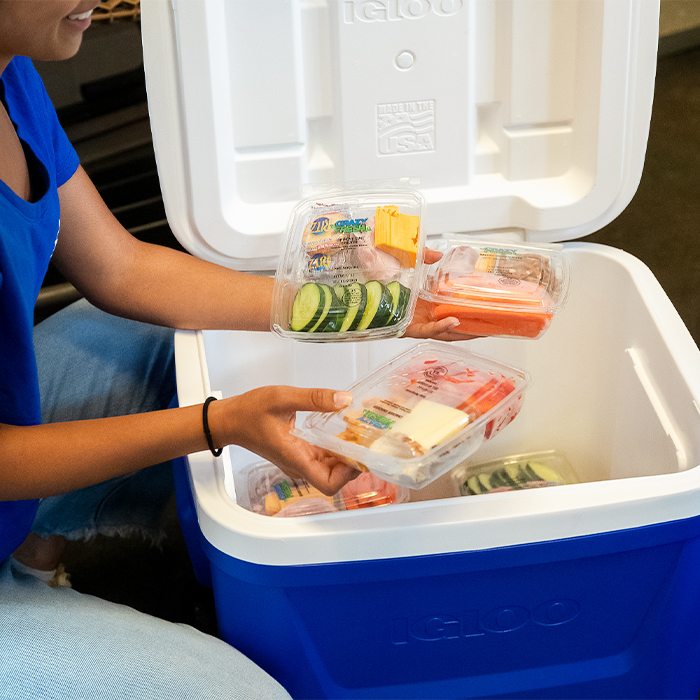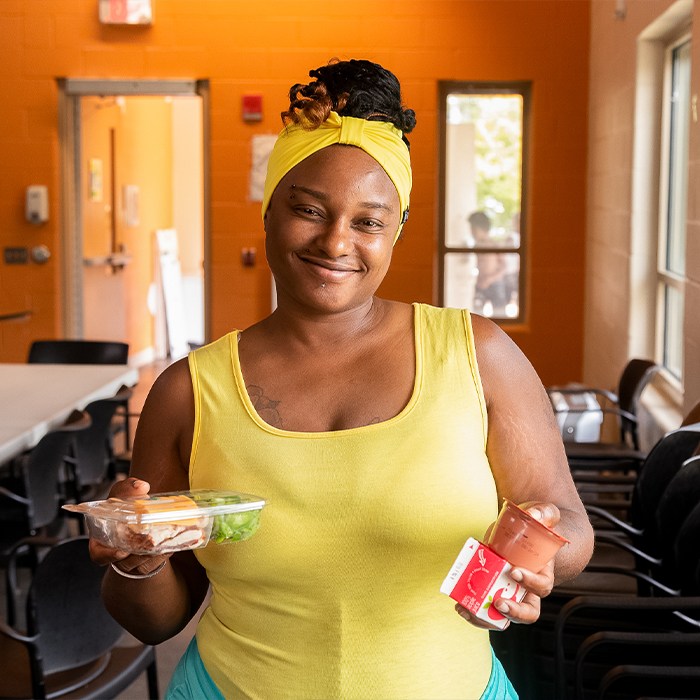 Of the 10,000 Meal Mates distributed since the beginning of July, 30% have gone to Summer Meal sites with the remaining 70% going to homeless shelters, meal programs and other outreach partners who serve emergency food to vulnerable families experiencing hunger. For emergency food organizations that receive Meal Mates, the program has minimized labor, purchasing and preparation time while expanding meal offerings when staffing and meal space is limited. Because Meal Mates are self-contained, these healthy meals are able to be distributed at emergency housing organizations, like Cathedral Center in the heart of Milwaukee, who have never been able to previously serve a formal lunch to clients.
Meal Mates have been especially appreciated by organizations like SEA Literacy, a Milwaukee non-profit that provides tutoring, literacy and mentoring services to refugee children in the Greater Milwaukee area. SEA Literacy does not have the capacity to prepare and serve meals in addition to their other literacy-based services. The fresh foods available to them through Meal Mates have allowed them to easily provide healthy meals to families, to support healthy eating habits among the refugee youth they serve.
Meal Mates are sourced from Crazy Fresh, a Midwest-based wholesale distributor that has partnered with Hunger Task Force on previous programs. It is Hunger Task Force's hope that local school nutrition officials can incorporate the success seen in this Meal Mates pilot to help guide future decisions for their districts regarding the access to affordable, local products, improving school meals in Wisconsin.
Hunger Task Force is excited for the future of the Meal Mates program and will continue serving this healthy, supplemental meal option to local children and families through the Summer Meal program as well as to our most vulnerable neighbors through partner organizations.